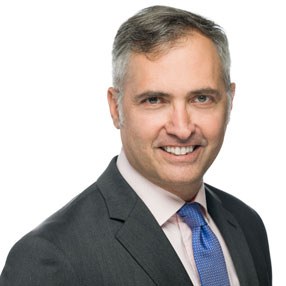 How did UVA Law prepare you for your practice or career choices?
Long-term, what always interested me most was having the ability to work in the U.S. government. The principal reason for attending UVA Law was my belief that this legal education would serve as the foundation for obtaining such a position. So, I focused my law school classes and experiences on an education that created a pathway for me to get there.
Without knowing it, however, UVA Law very much prepared me for living and working in Asia. Many of my professors — and fellow classmates — showed me that law school was not just learning what the law is, but more importantly understanding why the law is the way it is, and to then be in a position to project where the law is headed. This ability to think like a lawyer was the perfect preparation for living and working across such a dynamic region as Asia. 
Upon graduation in 1991, I joined a Washington, D.C.-based law firm. Two years later, I joined the Clinton administration, and ever since each of my positions has been at the intersection of law, policy, politics and the press. For the last 14 years, I have been lucky enough to work regionally in Asia based out of Singapore.
Do you have any advice for new UVA Law grads wanting to work in Asia?
It is very difficult to find a job in Asia when searching from the U.S. — and getting tougher all the time. My journey to Asia started in 1999 when I joined UPS' Washington, D.C., office. In 2003, when UPS was looking to build a public affairs practice in Asia Pacific, what they needed first and foremost was someone who knew UPS and had a public affairs background. Then, the company's only option was to bring someone out from the U.S. who had those skills and experiences. 
It is still possible to have an employer bring you to Asia. But the odds of that happening are constantly in decline. More than a decade since my Asia journey began, with globalization and all that goes with it and the ever-increasing talent pool of local hires, expatriate postings are much more limited. For example, in my case, the two successors to my UPS position were from China and Singapore, respectively.
Once in Asia — whichever country you choose — you can build a network while learning about opportunities that exist for people of your skill set and experiences. That is almost impossible to do remotely. This might be high-risk, especially if you are coming without a job, but I see Americans all the time who are willing to take the risk — and those are the people most likely to succeed in getting employment. That is the nature of competition in today's global market.
Second, while being bilingual can be a prerequisite for getting a job in certain markets, such as China, being multicultural is a prerequisite in every market. People who succeed in Asia have to be able to work across cultures. Engaging different cultures with respect is not an option — it is essential. Being multicultural can be learned, but a person must understand that they need to learn it. My education at UVA Law was a good precursor to working multiculturally, as the breadth and depth of study and knowledge is a good foundation for having to learn and understand different cultures, to learn their history and customs, and then to place that into the context of how best to move forward in the 21st century.