The Pro Bono Program assists students with identifying areas of pro bono interest and with finding suitable projects. A range of pro bono opportunities are available including assisting victims of domestic violence, immigrants seeking asylum, as well as policy advocacy and cutting edge impact litigation. The staff of the Pro Bono Program solicits, develops and administers pro bono clinics and projects.  Pro bono opportunities are publicized to students through email alerts and on GoodWorks.
Through ongoing partnerships with legal services, nonprofit organizations, and governmental agencies, the Pro Bono Program is able to offer volunteer opportunities which mimic the structure and learning goals of an academic clinic.  These projects typically require a semester or year-long commitment and offer complex legal work in conjunction with ongoing training, mentoring and supervision. The number of projects is limited and the application process competitive. Projects offered in 2018-20 include:
Projects with discrete time commitments are also made available to law student pro bono volunteers on a first-come, first served basis. Examples of projects offered in 2018-20 include: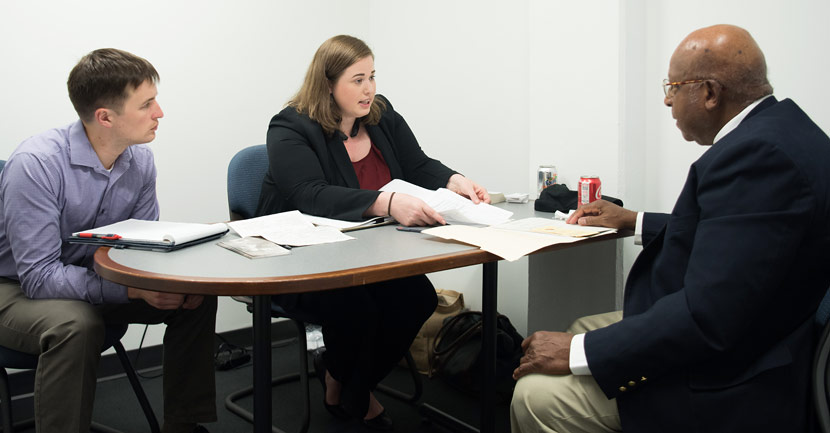 UVA Law student Michael Gwinn assists attorney Erin Ralston in answering a local veteran's questions regarding disability claims — part of a Veteran's Pro Bono Clinic partnership between the Law School, Goodman Allen Donnelly and the UVA Women's Center.
Student-Directed Pro Bono Projects
Pro bono projects are also developed by student organizations with supervision by an attorney or law school faculty member. Active projects in 2018-19 included: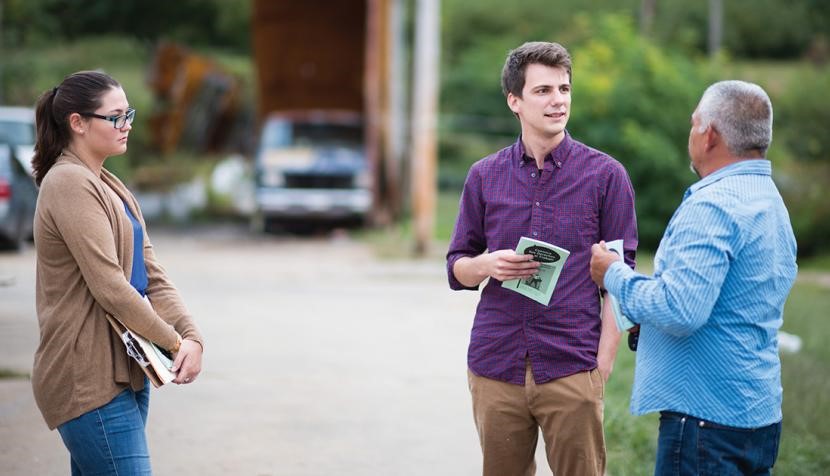 Winter Break Pro Bono Projects
With the support and guidance of the Pro Bono Program, law students volunteer over their winter break in January. Winter break pro bono allows students to volunteer for a concentrated period of time with an organization while also exploring potential career options. In 2019, 168 students participated in the Winter Break Pro Bono Program, volunteering over 6,945 hours at 100 organizations across the country.
Winter Pro Bono Project Host Organizations - 2014-2019
Alternative Spring Break Program (ASB)
Coordinated by the Public Interest Law Association (PILA), ASB offers pro bono trips, during the spring break in March, which involve projects in rural, inner city or other underserved areas. Previous ASB spring break pro bono projects have included legal aid, nonprofit and public defender organizations in Charlottesville and Richmond, Virginia; Washington, D.C.; Bronx, NY; Charlotte, Durham, and Greensboro, North Carolina; Whitesburg, KY; and New Orleans, Louisiana. More
Alternative Spring Break Host Organizations - 2014-2019
PSJD
This national database, designed to facilitate student public service and pro bono work, includes more than 200 law school members and more than 13,000 public service organizations. Students can visit psjd.org to open a free account and search for potential sponsoring organizations or pro bono opportunities in various geographic or substantive law areas.