What I Learned From Pro Bono
What I Learned From Pro Bono
Students and alumni discuss their experiences volunteering to help others.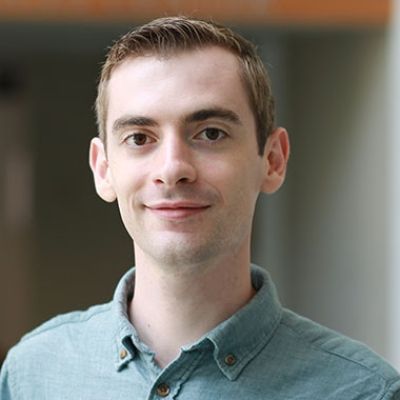 "From the first few weeks of class onward, pro bono projects gave me and my classmates opportunities to help people and gain legal experience. The Migrant Farmworker Project took us to orchards and farms around Charlottesville to check on working conditions and offer access to legal aid. Winter break pro bono opened up an internship with a public defender's office. There, I stepped inside a courtroom for the first time and learned day-to-day realities of criminal defense. Alternative Spring Break introduced me to immigration aid with Church World Services. The rest of the spring semester, I interned at the Legal Aid Justice Center. My supervisor taught me how to set up appointments, translate applications and prepare immigration forms for clients. The Pro Bono Program enabled me to work for immigrants during my first year ​instead of just ​having​ an​ academic understanding of immigration law.
"I can't overstate how helpful it has been to get real-world experience under the supervision of practicing attorneys. I have no legal background, and I had very little idea of what I was getting myself into when I came to law school. Pro bono projects allowed me to learn practical legal skills from attorneys in Virginia, Florida and North Carolina. By my first summer as a law student, I had already picked up some immigration experience and practiced Spanish in a legal setting. As a result, my transition from coursework to internship went very smoothly. For anyone pursuing public interest law, the Pro Bono Program is more than worth your time."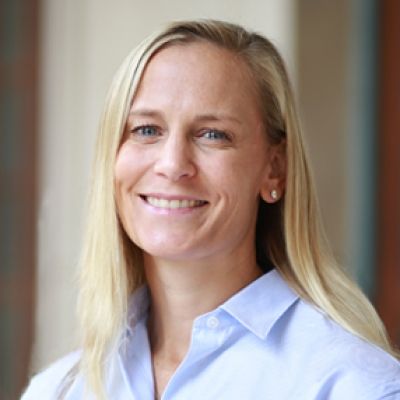 "As a 1L interested in a career in public service, I was eager to dive in and gain real experience. Volunteering pro bono hours with the Charlottesville-Albemarle Public Defender's Office over winter break provided me with that experience. Going into winter pro bono, I was fairly certain that I wanted to pursue a career as a public defender. I was also hoping that spending time with the attorneys in the office over winter break might help me to secure a position with the office for the summer.
"The attorneys at the office were busy, with very heavy caseloads. Despite this, they took the time to talk to me about their cases and answer my many questions. I was able to observe trials and hearings and provide support through research and helping with discovery. The entire office was extremely grateful for the help, but I walked away feeling as if I was the real beneficiary of the time that I spent there. It was a great experience and one that I highly recommend to anyone, both to learn about the work that you may be interested in and to see what life might look like in that job.
"During the pro bono experience, I had the chance to see what the day-to-day is like for a public defender in Charlottesville. Even though I do not know where I will ultimately practice, spending two weeks in the office gave me a glimpse of how life might look after law school. The fact that I enjoyed my experience so much helped solidify my decision to pursue a career as a public defender, which is something I did not necessarily expect to happen in just two short weeks. As a bonus, I ended up with a summer internship at Charlottesville-Albemarle Public Defender's Office as a result of the relationships I built through winter pro bono."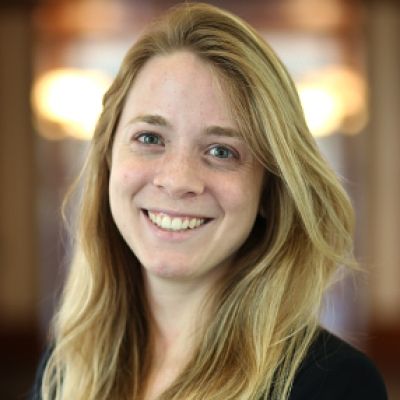 "I found out I was coming to UVA Law just days after I left Greece, where I had been working in a refugee camp, and heard the first news of the U.S. travel ban from afar. When the women I worked with in the camp asked me what this new policy meant, I felt completely unequipped to answer their questions. But I knew that with a law degree I would be better able to answer and begin to understand the complexities of the U.S. immigration system so that I could advocate for displaced women. Once I got to UVA, I loved many of my 1L classes. But it was the winter and spring pro bono projects that I was a part of that defined my first year of law school.
"Over winter break I volunteered with the Tahirih Justice Center, which provides legal and social services to immigrant women and girls facing violence. On the first day, I was surprised at how quickly they threw me into substantive case work. In only two weeks, I worked on several cases involving the Violence Against Women Act, drafting affidavits and declarations while conducting country conditions research to learn more about women's stories. I had only been there a couple of days when I stepped back and realized, 'This is it: This is the work that I want to be doing.' It didn't matter how challenging the task was, it was worth it because it meant that women who had experienced horrible acts of violence might be one step closer to safety. My supervisor allowed me to go with her to many events, including a stakeholders meeting at the Arlington Asylum Office in which nongovernmental organizations discussed the huge U.S. Citizenship and Immigration Services backlog with DOS representatives. One of the most memorable parts of the winter break was attending a continuance hearing for minors at immigration court.
"I had such a meaningful experience during the winter project that I decided to help lead a spring break pro bono trip to the Bronx Defenders in February. This work was very different from Tahirih because we were working on 'crim-im' cases where the client was convicted of a crime that could affect his or her immigration status. I was blown away by the drive and passion of every single attorney I met at Bronx Defenders. You walked into the office, and you immediately felt like you were part of something bigger, something important. What I love about the Defenders is that everyone is placed in groups made up of lawyers, social workers and community grassroots leaders who work together to combat the collateral effects of criminal convictions for immigrant defendants. I was given the chance to work with legal and nonlegal specialists to ensure that clients and their families avoided unintended consequences such as housing eviction or loss of support. I assisted with intake interviews, and the client contact I had during these sessions solidified my long-term commitment to work with and for immigrant communities in New York City.
"When I started my summer internship at the International Refugee Assistance Project this May, I was so thankful for the foundation that I had built during my winter and spring break projects. It was because of my exposure to refugee and asylum law earlier this year that I was able to hit the ground running at IRAP. My pro bono experiences during my first year at UVA have not only reinforced, but truly strengthened, my commitment to immigration law."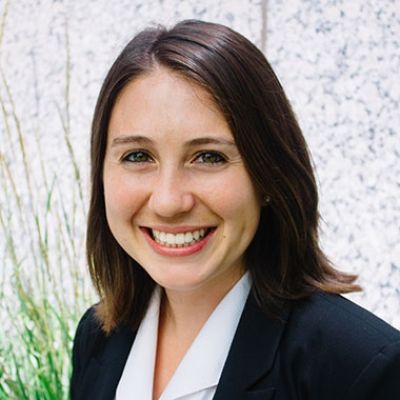 "Working on pro bono projects through the Pro Bono Program has been a rewarding experience both professionally and personally. Before law school, I spent time both in the United States and abroad working with Spanish-speaking communities. I enrolled at the University of Virginia with the intent of both keeping my Spanish language skills sharp and using them to provide better access to legal services for Spanish speakers. The Pro Bono Program provided me with opportunities to do just that.
"During my first semester of 1L, I began volunteering with the Migrant Farmworker Project. The project focuses on disseminating information about legal services to migrant farmworkers in Central Virginia. As student pro bono volunteers, this is done by conducting on-site visits that involve speaking with migrant workers in Spanish about their work conditions and about the resources available to them if they have legal inquiries or concerns. After my positive experience working with the Migrant Farmworker Project as a 1L volunteer, I became a co-coordinator as a 2L, leading weekly trips to conduct the on-site visits.
"Later in my 2L year, I built on my Spanish-speaking pro bono experience by spending a week working with Ayuda over winter break. Ayuda is an organization dedicated to providing immigration services to low-income clients. During my time at Ayuda, I was able to conduct client meetings entirely in Spanish, which was an incredible opportunity. The work I was able to do with Ayuda gave me the confidence to participate in more legal projects in Spanish, including some projects that I worked on as a summer associate at a law firm. I am excited to continue my work at Ayuda this fall as a full-time extern as well.
"It is incredibly important as law students and as future lawyers to use our skills and knowledge to better our communities. But if that doesn't convince you, pro bono is also a unique opportunity to build up and sharpen marketable skills that will help you in your legal career. By participating in pro bono work as a law student, I have been able to augment my classroom learning experience and build upon professional skills that are not always being exercised in doctrinal courses. I would highly encourage students to get involved and stay involved with pro bono projects throughout their time in law school because it is a valuable opportunity both for the student and the organizations and clients that that they are able to serve."
"Last year I did pro bono work over winter break at the same organization where I had previously worked as a legal assistant. It was fun to return to the office after completing my first semester and share my law school experience with my former colleagues. While there, I took on more substantive work than I had as a legal assistant, and it was great to be able to do that with attorneys I already knew well. Being back at Legal Aid also confirmed my commitment to going into public interest work in the future."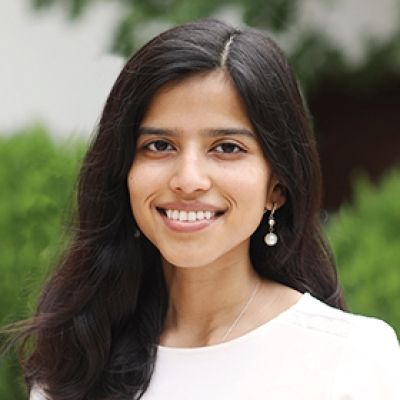 "My experience with the UVA Law Pro Bono Program was undoubtedly the highlight of my 1L year, and it played an important role in shaping my career path. I would advise incoming students not to write off the idea of participating in pro bono projects, even if they are certain that they want to start off in private practice. I knew that I was interested in intellectual property and health care, and it was understandably difficult to find pro bono opportunities at the intersection of patent law and public interest. 
 
"However, with the help of the program directors, I contacted a number of organizations and ended up working on two different pro bono projects over winter break. I worked with the Future of Privacy Forum on a white paper on genetic privacy. I also worked with the Collaboration for Research Integrity and Transparency at Yale Law School, an interdisciplinary organization that seeks to promote data transparency and access. I continued to do pro bono for CRIT over the spring semester, and ended up working with them for the first half of my 1L summer. Through my work with CRIT, I was able to reaffirm my interest in litigation.
 
"Pro bono projects can provide students with invaluable professional work experience before their 1L summer jobs, serve as an interesting point of discussion for job interviews and create helpful networking opportunities. Unique pro bono projects can also be a valuable way to break into a niche area of law, such as public interest IP or health data privacy. Most importantly, pro bono work can serve as a reminder of why we came to law school in the first place: to serve our communities and effect positive change."
Doriane Steva Nguenang Tchenga '
21
---
"As the first person in my family to attend law school, I did not know what it meant to be a lawyer. My mother has always instilled in my sisters and me the importance of helping others as much as we can. I knew I wanted to use my degree to help others in some way. Coming to law school as a 1L and getting sucked in to the busy life of a first-semester student, often forgetting the bigger picture, I needed to find something outside of the everyday life of a law student. I discovered the Pro Bono Program and knew I had to get involved.  It has become an essential part of my law school experience, and makes me feel that my work does have an impact on someone else's life.  I have been able to help in a meaningful way while also developing my legal research, writing and interpersonal skills."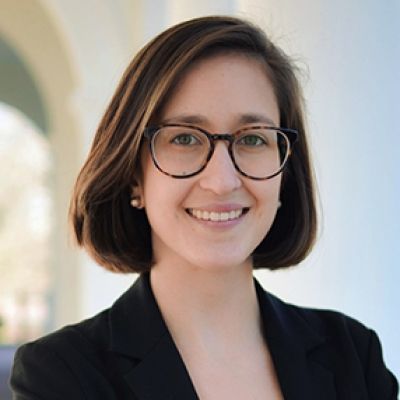 "Coming into law school, I made the decision to make a conscious effort to work on a variety of pro bono projects and I am glad that I have stuck to that. Working on pro bono projects has helped shape me as an individual and has greatly influenced my career plans. I can confidently say that without pro bono, I would feel lost in my journey through law school.
"Pro bono has acted as a constant reminder of why I came to law school and has informed me as to what I am striving to do as a lawyer. I have had the opportunity to work with the Charlottesville Civilian Review Board, several different Commonwealth's Attorney's offices and Democracy Forward.
"These experiences have informed me as to which fields I am most interested in. On top of the personal enrichment, pro bono is a phenomenal way to build your hard legal skills and soft networking, interpersonal skills. The exposure to different offices and fields of law and being able to see and participate in the behind-the-scenes work is invaluable. Pro bono gives you a glimpse into the real professional lives of practitioners; it's hard to get that perspective through a case book. Pro bono has enriched my academic studies as well, as I am able to see doctrines put into play and see how the various players of the legal system interact with real-world facts and issues."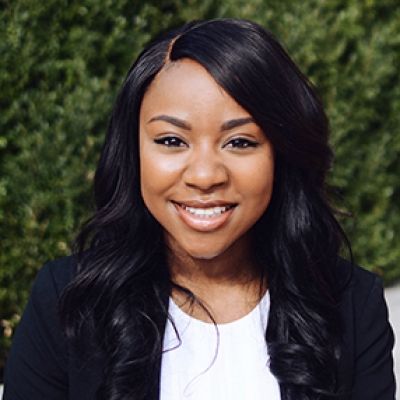 "As a first-generation law student, I was unfamiliar with what to expect of law school. However, I knew that my rigorous law school journey must include humbling and impactful pro bono work. Even when I was a pre-law student, I understood that law school is an educational privilege that comes with an esteemed responsibility. While pro bono work provides invaluable hands-on professional experience, the most significant value I derive is unlimited personal enrichment.
"The beautiful part of the program is that it presents a myriad of opportunities based on individual interests or passions. Personally, I am deeply interested in pro bono work that advocates for marginalized groups and those who have been systemically silenced. For two years as a volunteer with the Virginia Innocence Project, I have enjoyed gaining litigation experience while working on cases for innocence from my home state. This pro bono opportunity is one of the reasons why I chose Virginia Law. I was fully committed to the weekly investigations and writing responsibilities such as prison visits, court document requests, and calls with witnesses or co-defendants. This past year I worked on a team of six, which initially was investigatory, but quickly morphed into a 30-page petition for parole upon Gov. Ralph Northam's "Fishback" bills in April 2020. I am grateful for VIPS and its impact on incarcerated individuals and their loved ones. Another meaningful pro bono opportunity I gained was in South Africa with the Black Law Students Association's international service trip. On the trip, I was able to work on assignments centered on advocating for children and educating others about how to prevent gender-based violence.
"While I have already surpassed the Pro Bono Program's 75-hour Challenge, I look forward to continuing to contribute pro bono hours during my 3L year and continuing this dedication after graduation."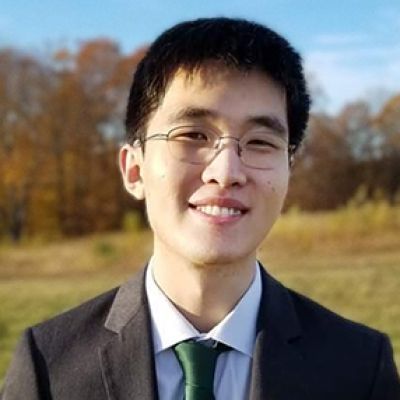 "Growing up in Portland, Oregon, made me think I knew the city well, but working pro bono at the public defender's office there over winter break showed me parts of my community that I had never seen before.
"I saw the holding cells where defendants were being kept. I saw a family distraught over a scam perpetrated on their grandparents. I spoke with an undocumented immigrant facing charges who was weeping for fear of being deported and separated from his family. But I also saw people who celebrated milestones in their freedom from addiction through the drug court program, and I saw the tenacity of those who advocate for the indigent. I have had a lot of winter breaks in Portland, but this one finally helped me see directly the struggles of the city I had lived and grown up in.
"Working pro bono is a fantastic way to gain extremely valuable experience and perspective. I cannot recommend it highly enough. When I wrote legal memoranda for the lawyers, I also had the amazing opportunity to apply and develop what I had just learned the semester before. When I knew and could apply the "Erie doctrine," the rules of evidence, and my legal research and writing skills, I could truly feel the reality that I had been admitted into a new world through my legal education."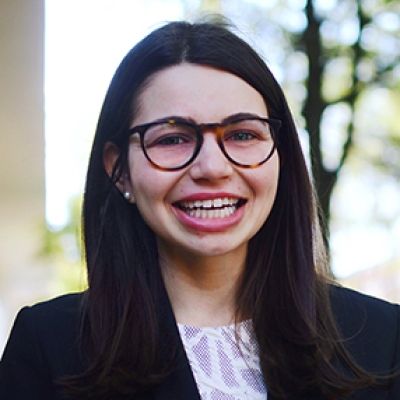 "During my 1L year, I volunteered with the Virginia Innocence Project. Our weekly meetings were the highlight of my week, as they served as a constant reminder of the type of work I can tackle as a law student and as an attorney. I also had the opportunity to spend two weeks during winter break to work with New York Legal Aid's Exploitation Intervention Project, where I helped assist non-citizen victims of human trafficking. My pro bono experiences at UVA Law have been extraordinary learning opportunities and have solidified my commitment to public service at every step of my legal career."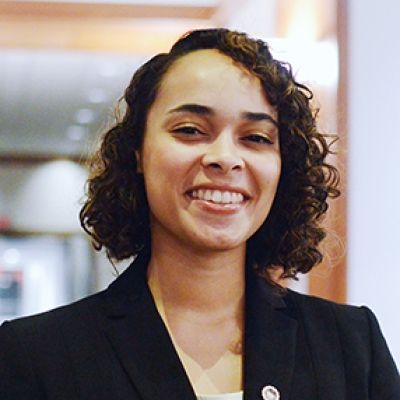 "The UVA Law Pro Bono Program offers diverse opportunities and allows students to get involved almost immediately after joining the UVA Law community. I came to law school with a passion for service, Spanish and traveling. My participation in the UVA Law Pro Bono Program has allowed me to combine these passions and channel them into meaningful projects.
"During the first semester of 1L, I joined the Migrant Farmworker Project and became a team leader. Every week, we went to rural farms in Virginia in small groups to speak with migrant workers, often in Spanish, about their legal rights in the United States. Working with this project allowed me to learn about employment law firsthand, practice my Spanish and develop my leadership skills. During Christmas break, I went to Cape Town, South Africa, as an international volunteer with BLSA. We worked with a law firm and non-profit organizations throughout the city and learned about issues facing the country, including gun violence, immigration policies and gender-based violence on college campuses. We completed various projects throughout the week and I was able to gain experience with an international law firm and further develop my researching and writing skills. I strongly believe that as law students and future lawyers, we have an obligation to give back to the community and use our education in service of others. The UVA Law Pro Bono Program is a great way to get involved in the community through interesting and engaging projects."
"While the Pro Bono Program provided incredible learning opportunities throughout my 1L year, working with The Bronx Defenders over spring break was what crystallized just how valuable pro bono experience can be. My supervising attorney let me take the lead on research that was central to a motion to dismiss for a client's misdemeanor case. Experiencing firsthand the power that lawyers can wield on behalf of someone who the system has treated unfairly reminded me why I came to law school in the first place. As a first-generation law student, it is often difficult to comprehend how my legal education will inform real-world practice, but the pro bono work I have done at the law school has helped immensely toward envisioning my future, while allowing me to invest in the public interest in Charlottesville, in Virginia, and more broadly."
"Like many of my peers, I came to law school out of a desire to be of service to others. Getting involved in pro bono at UVA has given me the opportunity to help people in need, while also fostering the development of skills that I believe will serve me throughout my career and my life.
"Since my first semester of 1L, I have been involved in the Innocence Project at UVA, helping wrongfully imprisoned individuals challenge their convictions and fight for their release. At a time when national attention has turned to the inequities of our criminal justice system, being involved in the Innocence Project was a truly illuminating educational experience, as I saw the mechanics of injustice from an up-close perspective and got to help play a small role in righting very serious wrongs.
"During my winter and summer breaks, I also assisted at the Legal Aid Society in my hometown of San Diego, helping low-income individuals involved in landlord-tenant and eviction disputes. This was again a chance to see firsthand how the law works — and oftentimes doesn't work — for the least privileged in our society. On a personal level, the experience forced me to learn how to be a more empathetic listener and a more effective communicator, as I interacted with hundreds of people from all walks and backgrounds of life.
"I think that every student should participate in a pro bono project during their time at UVA. While what we learn in the classroom is interesting, educationally there is no substitute for applying those skills in a real-life setting, serving people who are often ignored or excluded by the legal profession. I believe that my involvement in the pro bono program at UVA has not only prepared me to become a more competent lawyer but a better-rounded and more balanced person."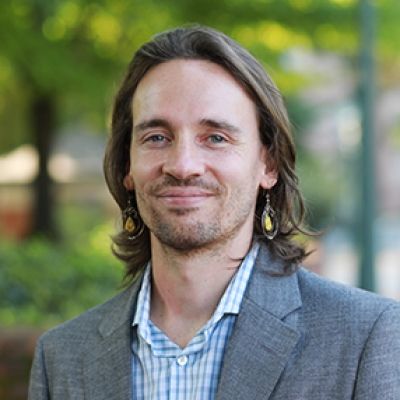 "I learned more from my year of pro bono with the Virginia Capital Representation Resource Center than from anything else during 1L. I wish every student coming into their first year at Virginia Law knew just how valuable pro bono hours can be — for them, for the organization they work for and for the community. It was really special to be working for a capital office when the news came out that Virginia would abolish the death penalty. The attorneys I worked with inspired me and reminded me each week why I came to law school and what I'll be able to do with a legal career to help clients stuck in a cruel, unjust system."
"When I decided to go to law school, I knew I wanted to engage in meaningful legal work as soon as I could. UVA Law's Pro Bono Program has allowed me to do just that. The program made it possible for me to participate in multiple projects at a pace that fit with my 1L schedule. In my first semester, I conducted legal research for Gideon's Promise and drafted memos for the Virginia Innocence Project Pro Bono Clinic. I spent my Alternative Winter Break volunteering for the Louisiana Capital Assistance Center. And in spring semester, I helped draft a motion for compassionate release for a National Council for Incarcerated and Formerly Incarcerated Women & Girls client.
"The work I did for the National Council provided me with significant practical experience. Aside from drafting a motion for compassionate release, I learned a lot about the impact of the COVID-19 pandemic in prisons and the injustices inherent in our prison system. I also had the opportunity to participate in calls with our client and learn about her story. But my time with the national council did not end with the conclusion of the spring semester. My pro bono work ultimately turned into a summer internship with the organization. This summer, I contributed to an appeal going before the First Circuit, drafted parts of other motions for compassionate release, wrote portions of reply briefs in response to government opposition and more.
"I have gained more practical, substantive legal skills in my first year of law school than I thought possible, and that is due in large part to the Pro Bono Program. I would not change a thing about my pro bono experience, and I would encourage everyone to consider participating. There are many phenomenal organizations available to partner with, and there is truly something for everyone."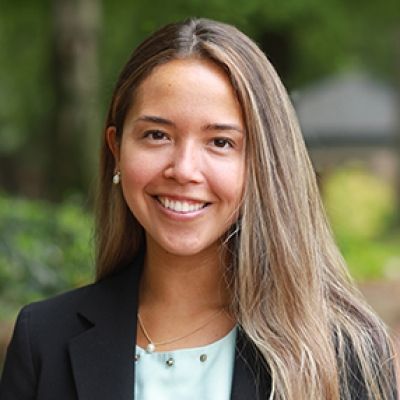 "My pro bono work has allowed me to put the skills I acquired in the classroom into practice. As a pro bono intern at the Virginia Beach Commonwealth Attorney's Office, I drafted memoranda and conducted research that ultimately assisted attorneys in their case research. And as a member of the Innocence Project, I worked closely with classmates to conduct case research and prepare for interviews with clients.
"But more importantly, spending my time working with members of the Innocence Project, reviewing cases involving inmates who may have been wrongfully convicted and conducting research pertaining to convoluted statutes are small acts that work to provide a more equitable and just judicial system. I chose to come to law school to learn how to be a voice for the voiceless, and UVA Law's pro bono opportunities have allowed me to do just that."
"Without a doubt, my pro bono experiences at UVA have been the most consequential part of law school for me. I am grateful that I had the opportunity to jump right into pro bono work from the second week of 1L, when I began volunteering with African Services Committee, an immigration legal aid organization based out of New York City. In between the monotony of doctrinal courses like Civil Procedure and Contracts, I manned ASC's immigration hotline and supported attorneys on affirmative asylum applications, deepening my dedication to public interest law through direct client service. I was able to volunteer with ASC from August through May, which enabled me to cultivate and develop meaningful relationships with my clients to better support their asylum cases. (And since my clients were French speakers, I could finally put my undergraduate degree in French and francophone studies to use!) 
"Beyond ASC, I also joined a Virginia Innocence Project Student Group case, and I filed a few adjustment of status applications for resettled refugee families with the Charlottesville office of the International Rescue Committee. At first, I worried that the time I spent doing pro bono would distract from my coursework, but I quickly realized that these substantive experiences were what gave my semesters meaning — and they also helped me engage with my classes in a way that I might have struggled with otherwise. Pro bono is an important reminder that the law is more than a pile of court decisions and legal theories; it is not created in a vacuum, and it affects — and often harms — real people in tangible ways. Whether with ASC, the Innocence Project or the International Rescue Committee, pro bono work has shaped my critical lens for viewing and engaging with the law. I am now committed, more than ever, to building a career in client-centered advocacy and movement lawyering, and I thank these pro bono projects for pushing me in this direction."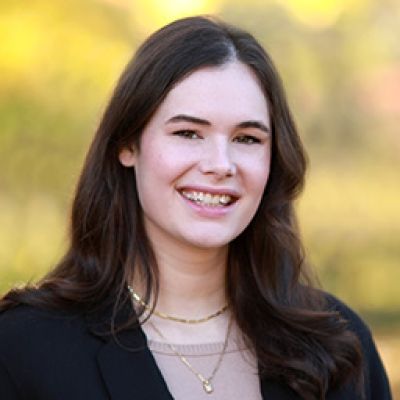 "My pro bono projects gave me insight into what it's like to be an attorney, while also giving me opportunities to support communities that are important to me. From legal research and writing to working with clients, my projects helped concretize the concepts I was learning in class while also developing new skills. My pro bono project with the disAbility Law Center of Virginia, specifically, allowed me to dive into public service work during my first year and explore an area of law outside of the 1L curriculum. It was a great way to reconnect with the reasons I came to law school when most required classes felt removed from my long-term goals. Finally, my pro bono experience made me a stronger candidate for summer jobs in public service that connected my interests of health care and law."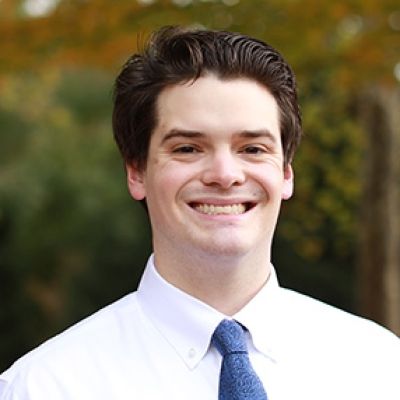 "Before attending UVA Law, I knew I wanted to pursue a career in public service. During my undergraduate career, I completed an internship with a Texas RioGrande Legal Aid. Working with attorneys in housing law cases solidified my desire to one day represent indigent individuals. During my 1L year, I was eager to work with the Pro Bono Program to help some of society's most vulnerable individuals.
"After finishing the fall semester, I dedicated myself to pro bono work. During winter break, I completed a project with the Legal Aid Society of Eastern Virginia, where I assisted with the office's rent relief application program. I also participated in the [Public Interest Law Association's] Alternative Spring Break, where I spent a week learning about the criminal justice system with the Culpeper Commonwealth's Attorney's Office. Lastly, I volunteered remotely throughout the semester with Public Law Center — a nonprofit legal aid office in California offering free legal services to indigent individuals. There, I wrote memos on tenants' rights under California law and motions for clients' cases.
"Each of these experiences was unique and special. Being able to apply my limited legal knowledge to make a difference for someone who needed it was a fulfilling feeling and cemented for me that I made the right choice to go to law school. I hope to continue working with the Pro Bono Program during the rest of my time as a law student because I want to continue to try and make a difference for someone who may need it.
"Overall, I could not recommend working with the Pro Bono Program enough. Working directly with clients and applying theoretical concepts to practice has reaffirmed for me, time and again, that I made the right career choice by deciding to be a public interest lawyer."