What I Learned From Pro Bono
What I Learned From Pro Bono
Students and alumni discuss their experiences volunteering to help others.
"The Pro Bono Program helped me gain actual, practical experience as a first-year student. I spent my winter break volunteering at the Albemarle County Commonwealth's Attorney's Office where I was given the opportunity to contribute work that actually had an effect on real-life cases. Briefs I wrote were filed in court and argued — by my supervising attorneys — in live hearings and trials. The internship was far more than just another bullet point on my resume; it helped me develop marketable skills, while having a meaningful — and hopefully beneficial — effect on the local community. I also loved being able to consult with an amazing set of prosecutors who never ceased to provide interesting assignments and genuinely helpful feedback.
"My two semesters with the Innocence Project were similarly rewarding. As part of a six-person team working on a clemency petition, I was able to work with peers who genuinely cared about helping other people. It's important to remember that legal work isn't just about writing briefs or arguing legal issues — it's also about having a positive effect on the lives of real human beings. My volunteer work grounded my legal education in something infinitely more tangible than the rule against perpetuities — although what you learn in class is pretty important too."
"I truly believe that giving back is essential to both personal and academic growth. The Pro Bono Program at UVA Law has provided me the chance to do just that: give back.
"Within the past year, I was given the opportunity to do pro bono work with a prosecutor's office in my hometown. I also became involved with the Innocence Project at the Law School. These experiences not only taught me indispensable skills and values, but also enabled me to use my legal education to help people. I felt my work, however slight, was still special and made a positive difference in individuals' lives. That is really an unforgettable feeling. Pro bono work has since become a fundamental aspect of my life and the Pro Bono Program has allowed me to embrace it."
"The Pro Bono Program has been absolutely incredible. Community service and volunteerism are core components of who I am, so it was extremely important when coming to law school that I remained mindful and intentional about giving back to the community.
"During the first semester of my 1L year, I was a part of the Migrant Farmworker Project. This valuable pro bono initiative provided me and other law students with the educational resources necessary to support migrant workers working on nearby farms. We ventured out to local and distant farms to inform hard-working men and women of their legal rights in Virginia. In addition, we observed and reported their living conditions and ensured that they were being paid fairly. The work was extremely rewarding and I gained insight on the importance and intersection between immigration and employment law.
"At the end of my first semester, I was able to do voluntary pro bono work over the winter at the Office of the Federal Public Defender in my hometown of Richmond, Virginia. Working for the Federal Public Defender's office during my 1L winter allowed me the privilege of helping attorneys represent indigent members of the community whilst gaining legal skills in research, writing, fact investigation and client interaction. This was my first long-term substantive legal experience and an opportunity which opened doors down the road for me. More importantly, this opportunity solidified the importance of pro bono work in my future legal practice."
"My motivation for attending law school was the desire to positively impact those adversely affected by the criminal justice system. After spending the year prior to 1L assisting in the representation of indigent clients facing the death penalty in Arizona, it was difficult for me to transition back into a classroom. I craved the feeling of fulfillment that came along with meeting clients and generating work product that had direct consequences on their cases. Doing pro bono has kept me sane throughout 1L and allowed my passion for indigent defense to grow exponentially.
"During the academic year, I worked on investigation for a case in the Virginia Innocence Project Pro Bono Clinic, and conducted records collection and review for a death penalty appeal in Nebraska. Over winter break, I had the opportunity to travel to various cities in Nebraska to interview witnesses and assist in research and writing for a claim rooted in recently developed Supreme Court precedent. I also led the Alternative Spring Break trip of UVA volunteers for the Public Defender Service for the District of Columbia. Between these three projects, I have completed roughly 200 hours of pro bono work in my first year of law school alone. Pro bono has been a defining aspect of my law school experience so far, and I know my next two years will be filled with plenty more."
"One of the benefits of doing pro bono work is the clarity it can bring to your career search.  If you arrive at law school open to different practice areas, or if you come across course material that piques your interest, there's invariably a way to team up with a practicing attorney in that field and learn about their work shoulder-to-shoulder.  Over the past two years, I've done civil rights work, issue advocacy, Supreme Court litigation, wills and probate work, and community economic development, and that just scratches the surface of what's possible here.  Pro bono work is most important because it provides legal services to those who would otherwise go without, but it's also a great way for a law student to explore the practice of law itself."
"I came to law school with the goal of using my law degree to empower people to exercise their rights. Through my involvement in the Pro Bono Program, I have had the opportunity to begin providing legal assistance while still in law school. In my first year, I got involved with the Migrant Farmworkers Project. Through this program, we travel to farms in the Charlottesville and surrounding area and have know-your-rights discussions with migrant workers. Through these visits, we ensure that workers are not trapped in abusive situations, and that they are aware of available legal resources if they are mistreated or unpaid by their employer.
"During my first winter break, I worked at Ayuda, where I helped victims of human trafficking and domestic violence to gain immigration status. Later, at Human Rights First, I helped victims of political persecution, domestic violence, and trafficking to apply for asylum. I have been humbled by the gratitude from clients for my assistance. My work on various pro bono projects has allowed me to develop sufficient legal skills to complete substantial work on client cases. Seeing the drastic improvement that legal assistance can make in someone's life inspired me to continue doing as much pro bono work as I can while in school, so that I can hit the ground running in a public service career after graduation.
"I look forward to continuing my involvement in the Pro Bono Program this upcoming year by serving as the director of the Migrant Farmworkers Project. I highly encourage involvement in the Pro Bono Program, as it provides valuable perspective in law school and allows students to immediately begin developing their legal skills while giving back to the community."
"Those who think that volunteer work is an unfortunate time-suck that our schedules can't spare have not spent enough time talking to the Pro Bono office. One of the reasons I came to UVA Law School was the program's consistent and sincere dedication to promoting public interest work — not just for individuals hoping to pursue public interest as a career, but for all law students as a culture and a habit to bring with them to the private sector.  
"The available projects are diverse, engaging and far from overly time-consuming. I learned more than I could ever have expected volunteering with the Albemarle County Commonwealth's Attorney's Office for two weeks — the team was truly interested in my development as a person and a lawyer. There are few other places that would let a green law student with just one semester under their belt do any substantive legal work. Through my work with the county office, I also learned that there is no better way to engage with the community you are living in than volunteering in it. Why not put our education to work ASAP?
"Pro bono work can also serve your interests. I have spent a good portion of my volunteer hours doing research with think tanks, nongovernmental organizations and various other groups on subjects that I hope to specialize in as a lawyer. There is no dearth of altruistic opportunity out there — poke around, find what interests you, identify a person with the patience to mentor you and figure out how to turn it into a project for social good."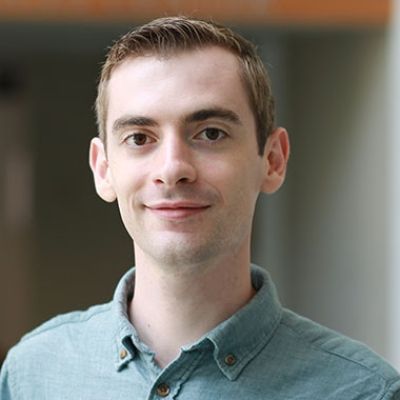 "From the first few weeks of class onward, pro bono projects gave me and my classmates opportunities to help people and gain legal experience. The Migrant Farmworker Project took us to orchards and farms around Charlottesville to check on working conditions and offer access to legal aid. Winter break pro bono opened up an internship with a public defender's office. There, I stepped inside a courtroom for the first time and learned day-to-day realities of criminal defense. Alternative Spring Break introduced me to immigration aid with Church World Services. The rest of the spring semester, I interned at the Legal Aid Justice Center. My supervisor taught me how to set up appointments, translate applications and prepare immigration forms for clients. The Pro Bono Program enabled me to work for immigrants during my first year ​instead of just ​having​ an​ academic understanding of immigration law.
"I can't overstate how helpful it has been to get real-world experience under the supervision of practicing attorneys. I have no legal background, and I had very little idea of what I was getting myself into when I came to law school. Pro bono projects allowed me to learn practical legal skills from attorneys in Virginia, Florida and North Carolina. By my first summer as a law student, I had already picked up some immigration experience and practiced Spanish in a legal setting. As a result, my transition from coursework to internship went very smoothly. For anyone pursuing public interest law, the Pro Bono Program is more than worth your time."
Christian "Josh" Myers '
18
---
"Completing pro bono projects while in law school enriched my legal education, but it also allowed me to give back to my community. My latest pro bono project was with the Medicaid Fraud Control Unit in the South Carolina Office of the Attorney General. It was an invaluable experience. Over the course of the project, I worked with senior attorneys, including the head prosecutor, on Medicaid fraud and patient abuse cases. Some of my tasks included assisting with jury selection for a federal trial and creating exhibits for a state trial. In addition to helping the prosecutors, I was given assignments from the division's investigators, which allowed me to handle evidence and learn how lawyers interact with investigators during the criminal process. It was exciting to give back, but also to understand the actual practice of law.
"I spent approximately a month with Medicaid Fraud Control Unit. Even though I made great connections and developed my legal skills, the most gratifying part of my experience was knowing that my work was helping to advance the public interest. While a pro bono project is short, one has the opportunity to make a positive difference in a limited amount of time. That difference can dramatically achieve justice or impact an individual's life for the better. In my view, we all have a responsibility to return the benefits of which we have been given. Because of my pro bono projects in law school, I am certain that I will always incorporate a form of pro bono in my life."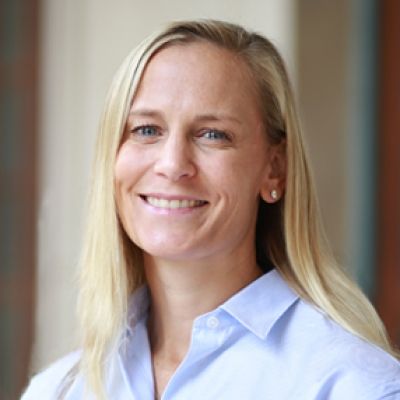 "As a 1L interested in a career in public service, I was eager to dive in and gain real experience. Volunteering pro bono hours with the Charlottesville-Albemarle Public Defender's Office over winter break provided me with that experience. Going into winter pro bono, I was fairly certain that I wanted to pursue a career as a public defender. I was also hoping that spending time with the attorneys in the office over winter break might help me to secure a position with the office for the summer.
"The attorneys at the office were busy, with very heavy caseloads. Despite this, they took the time to talk to me about their cases and answer my many questions. I was able to observe trials and hearings and provide support through research and helping with discovery. The entire office was extremely grateful for the help, but I walked away feeling as if I was the real beneficiary of the time that I spent there. It was a great experience and one that I highly recommend to anyone, both to learn about the work that you may be interested in and to see what life might look like in that job.
"During the pro bono experience, I had the chance to see what the day-to-day is like for a public defender in Charlottesville. Even though I do not know where I will ultimately practice, spending two weeks in the office gave me a glimpse of how life might look after law school. The fact that I enjoyed my experience so much helped solidify my decision to pursue a career as a public defender, which is something I did not necessarily expect to happen in just two short weeks. As a bonus, I ended up with a summer internship at Charlottesville-Albemarle Public Defender's Office as a result of the relationships I built through winter pro bono."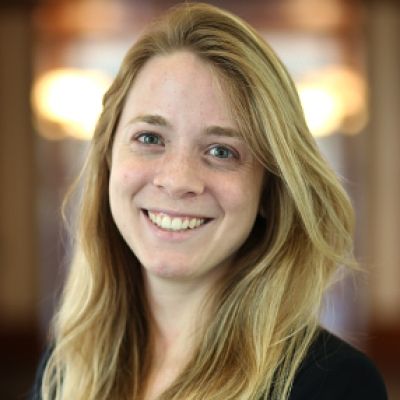 "I found out I was coming to UVA Law just days after I left Greece, where I had been working in a refugee camp, and heard the first news of the U.S. travel ban from afar. When the women I worked with in the camp asked me what this new policy meant, I felt completely unequipped to answer their questions. But I knew that with a law degree I would be better able to answer and begin to understand the complexities of the U.S. immigration system so that I could advocate for displaced women. Once I got to UVA, I loved many of my 1L classes. But it was the winter and spring pro bono projects that I was a part of that defined my first year of law school.
"Over winter break I volunteered with the Tahirih Justice Center, which provides legal and social services to immigrant women and girls facing violence. On the first day, I was surprised at how quickly they threw me into substantive case work. In only two weeks, I worked on several cases involving the Violence Against Women Act, drafting affidavits and declarations while conducting country conditions research to learn more about women's stories. I had only been there a couple of days when I stepped back and realized, 'This is it: This is the work that I want to be doing.' It didn't matter how challenging the task was, it was worth it because it meant that women who had experienced horrible acts of violence might be one step closer to safety. My supervisor allowed me to go with her to many events, including a stakeholders meeting at the Arlington Asylum Office in which nongovernmental organizations discussed the huge U.S. Citizenship and Immigration Services backlog with DOS representatives. One of the most memorable parts of the winter break was attending a continuance hearing for minors at immigration court.
"I had such a meaningful experience during the winter project that I decided to help lead a spring break pro bono trip to the Bronx Defenders in February. This work was very different from Tahirih because we were working on 'crim-im' cases where the client was convicted of a crime that could affect his or her immigration status. I was blown away by the drive and passion of every single attorney I met at Bronx Defenders. You walked into the office, and you immediately felt like you were part of something bigger, something important. What I love about the Defenders is that everyone is placed in groups made up of lawyers, social workers and community grassroots leaders who work together to combat the collateral effects of criminal convictions for immigrant defendants. I was given the chance to work with legal and nonlegal specialists to ensure that clients and their families avoided unintended consequences such as housing eviction or loss of support. I assisted with intake interviews, and the client contact I had during these sessions solidified my long-term commitment to work with and for immigrant communities in New York City.
"When I started my summer internship at the International Refugee Assistance Project this May, I was so thankful for the foundation that I had built during my winter and spring break projects. It was because of my exposure to refugee and asylum law earlier this year that I was able to hit the ground running at IRAP. My pro bono experiences during my first year at UVA have not only reinforced, but truly strengthened, my commitment to immigration law."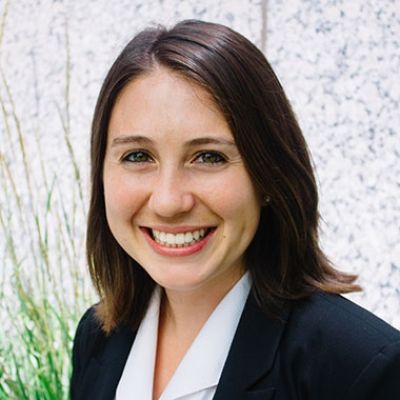 "Working on pro bono projects through the Pro Bono Program has been a rewarding experience both professionally and personally. Before law school, I spent time both in the United States and abroad working with Spanish-speaking communities. I enrolled at the University of Virginia with the intent of both keeping my Spanish language skills sharp and using them to provide better access to legal services for Spanish speakers. The Pro Bono Program provided me with opportunities to do just that.
"During my first semester of 1L, I began volunteering with the Migrant Farmworker Project. The project focuses on disseminating information about legal services to migrant farmworkers in Central Virginia. As student pro bono volunteers, this is done by conducting on-site visits that involve speaking with migrant workers in Spanish about their work conditions and about the resources available to them if they have legal inquiries or concerns. After my positive experience working with the Migrant Farmworker Project as a 1L volunteer, I became a co-coordinator as a 2L, leading weekly trips to conduct the on-site visits.
"Later in my 2L year, I built on my Spanish-speaking pro bono experience by spending a week working with Ayuda over winter break. Ayuda is an organization dedicated to providing immigration services to low-income clients. During my time at Ayuda, I was able to conduct client meetings entirely in Spanish, which was an incredible opportunity. The work I was able to do with Ayuda gave me the confidence to participate in more legal projects in Spanish, including some projects that I worked on as a summer associate at a law firm. I am excited to continue my work at Ayuda this fall as a full-time extern as well.
"It is incredibly important as law students and as future lawyers to use our skills and knowledge to better our communities. But if that doesn't convince you, pro bono is also a unique opportunity to build up and sharpen marketable skills that will help you in your legal career. By participating in pro bono work as a law student, I have been able to augment my classroom learning experience and build upon professional skills that are not always being exercised in doctrinal courses. I would highly encourage students to get involved and stay involved with pro bono projects throughout their time in law school because it is a valuable opportunity both for the student and the organizations and clients that that they are able to serve."
"Last year I did pro bono work over winter break at the same organization where I had previously worked as a legal assistant. It was fun to return to the office after completing my first semester and share my law school experience with my former colleagues. While there, I took on more substantive work than I had as a legal assistant, and it was great to be able to do that with attorneys I already knew well. Being back at Legal Aid also confirmed my commitment to going into public interest work in the future."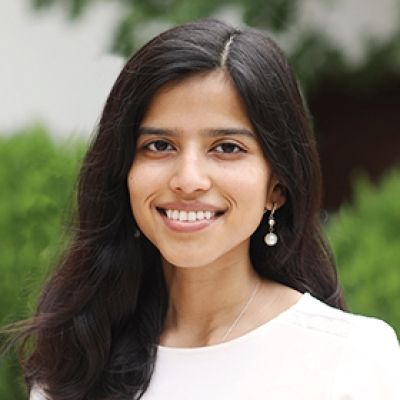 "My experience with the UVA Law Pro Bono Program was undoubtedly the highlight of my 1L year, and it played an important role in shaping my career path. I would advise incoming students not to write off the idea of participating in pro bono projects, even if they are certain that they want to start off in private practice. I knew that I was interested in intellectual property and health care, and it was understandably difficult to find pro bono opportunities at the intersection of patent law and public interest. 
 
"However, with the help of the program directors, I contacted a number of organizations and ended up working on two different pro bono projects over winter break. I worked with the Future of Privacy Forum on a white paper on genetic privacy. I also worked with the Collaboration for Research Integrity and Transparency at Yale Law School, an interdisciplinary organization that seeks to promote data transparency and access. I continued to do pro bono for CRIT over the spring semester, and ended up working with them for the first half of my 1L summer. Through my work with CRIT, I was able to reaffirm my interest in litigation.
 
"Pro bono projects can provide students with invaluable professional work experience before their 1L summer jobs, serve as an interesting point of discussion for job interviews and create helpful networking opportunities. Unique pro bono projects can also be a valuable way to break into a niche area of law, such as public interest IP or health data privacy. Most importantly, pro bono work can serve as a reminder of why we came to law school in the first place: to serve our communities and effect positive change."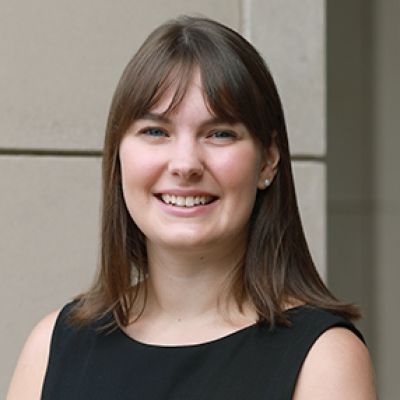 "Participating in pro bono work has been the most enriching experience of my law school career and has allowed me to learn about many different facets of criminal defense work, which is what I hope to do after graduating from law school. During my 1L year, I was surprised that I was able to start volunteering with the Innocence Project at UVA within the first few weeks of school. My team investigated the case of a man who was convicted of the murder of a young boy and contends that he is innocent, requiring us to interview witnesses and dig through court files in an effort to get to the truth of what happened. This was my first experience having a client, which made me realize that I want to work in a capacity in which I am representing individuals. Further, unveiling the many egregious errors that were made in different areas of the criminal justice system throughout my client's case cemented my belief that I want to practice criminal law and work to ensure that wrongful convictions and constitutional violations don't occur in the first place. I enjoyed the work so much that I went on to be in the Innocence Project Clinic during my 2L year and will now lead my own team of students in investigating a case this year as a 3L. 
 
"After the Pro Bono Program helped me realize I wanted to work in criminal defense, it then allowed me to develop my skills and knowledge in that area by offering positions at two state public defender's offices, the federal public defender's office in Charlottesville, and with private attorneys who were involved in a case related to the events of Aug. 12, 2017 that received nationwide news coverage. In doing this work, I have been able to see the entire duration of a case, from arraignment to sentencing, and experience the system from many different angles. Engaging in this hands-on work during law school has fueled my passion for defense work and prepared me to be a dedicated advocate for my future clients."
Doriane Steva Nguenang Tchenga '
21
---
"As the first person in my family to attend law school, I did not know what it meant to be a lawyer. My mother has always instilled in my sisters and me the importance of helping others as much as we can. I knew I wanted to use my degree to help others in some way. Coming to law school as a 1L and getting sucked in to the busy life of a first-semester student, often forgetting the bigger picture, I needed to find something outside of the everyday life of a law student. I discovered the Pro Bono Program and knew I had to get involved.  It has become an essential part of my law school experience, and makes me feel that my work does have an impact on someone else's life.  I have been able to help in a meaningful way while also developing my legal research, writing and interpersonal skills."