Our mission at the Mortimer Caplin Public Service Center is to guide and support the next generation of UVA Law's public service attorneys. We do this through highly individualized counseling, programs that expose students to public service practice, and an unparalleled level of financial resources to launch public service careers.
Between our three counselors, we bring experience in legal aid, capital appeals and government work, as well as a deep knowledge of the public-sector market.  We also direct a broad portfolio of fellowship and scholarship programs, including UVA Law Public Service Summer Grants, the Powell Fellowship in Legal Services, the Robert F. Kennedy '51 Public Service Fellowships, the Virginia Public Service Scholarships, and the Virginia Public Interest Interviewing Program. Contact us anytime with your questions or ideas about public service at publicservice@law.virginia.edu.
Schedule a Counseling Appointment: Symplicity
For help with pro bono, contact the Pro Bono Program, probono@law.virginia.edu, (434) 924-3883.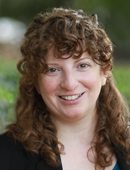 Leah Gould
ASSISTANT DEAN FOR PUBLIC SERVICE
DIRECTOR, MORTIMER CAPLIN PUBLIC SERVICE CENTER
Leah Gould formerly served as an assistant U.S. attorney in New Jersey, where she prosecuted a variety of federal criminal cases, including firearms, narcotics trafficking, child exploitation and white-collar cases. Bio and Contact
---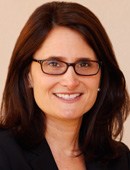 Amanda Yale
DIRECTOR OF PUBLIC SERVICE
Amanda Yale represented disabled children as a legal aid attorney in her former practice, as well as clerking for federal courts in New York. Bio and Contact
 
---
Dawn Davison
DIRECTOR OF PUBLIC SERVICE
Dawn Davison formerly was a senior staff attorney with the Virginia Capital Representation Resource Center, where she represented inmates in their state and federal habeas corpus proceedings and clemency applications for more than 13 years. Bio and Contact
---
Andrew Broaddus
ASSISTANT DIRECTOR OF PUBLIC SERVICE
Andrew Broaddus administers programs and helps students as part of both the Public Service Center and the Pro Bono Program. Bio and Contact