Lilly, Merrill, O'Neil Retire

Professors Graham Lilly, Richard Merrill, and Robert O'Neil retired at the end of the 2006–2007 academic year. Dean John Jeffries honored them at a ceremony in May, and published tributes to them in the Virginia Law Review, excerpts of which appear below.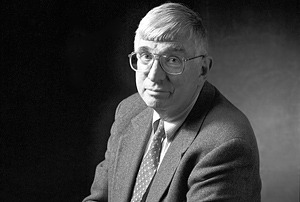 Robert M. O'Neil came to the Law School not directly, but incidentally, as a consequence of his appointment in 1985 as the sixth President of the University of Virginia. Before that, he had a distinguished career as a teacher and scholar, beginning at the University of California at Berkeley in 1963, the year after he finished clerking for Justice Brennan. He made a name for himself as an academic with his trenchant defense of affirmative action and for his spirited examination of First Amendment guarantees in the university context, then as now matters of great controversy. Bob soon embarked on what was to become a long and varied career as an administrator, serving as Provost of the University of Cincinnati from 1972–1973, Vice President of the Bloomington campus of Indiana University from 1975–1979, and President of the University of Wisconsin System from 1980-1985. Along the way, he accumulated a long list of chairmanships, directorships, and leadership positions at some of the nation's most prominent institutions, including the National Association of State Universities and Land-Grant Colleges, the American Civil Liberties Union, and the Association of American Universities. Bob remains involved in a number of contemporary issues, serving as Director of the Ford Foundation's Difficult Dialogues Initiative and as Chairman of the AAUP Special Committee on the Effect of Hurricane Katrina on New Orleans Universities.
When Bob left the Presidency in 1990, he came to the Law School and also and simultaneously to the Thomas Jefferson Center for the Protection of Free Expression, of which he became the inaugural director. The Thomas Jefferson Center is a nonpartisan institution created to resist threats to free expression from all sides of the political spectrum. As Director, Bob has been a major and constructive force in the life of the Charlottesville community and an indefatigable spokesman in Charlottesville and beyond for free expression, whatever the context and whatever the content ….
Even this abbreviated account of a lifetime of achievement and leadership will suffice to suggest how many different interests, activities, committees, and appointments competed for Bob's time when he left the Presidency. He could have devoted himself entirely to the Thomas Jefferson Center and to positions of prominence and prestige in the academic establishment. Instead, to his great credit — and to our great gratitude — he threw himself into teaching and into the lives of our students.
Bob O'Neil's teaching has of course centered on the First Amendment, including popular courses on Speech and Press and Church and State, and including as well cutting-edge instruction on Free Expression in Cyberspace and The First Amendment and the Arts. Bob also devised the First Amendment Clinic, one of the first and best of our clinical opportunities …. On all subjects, Bob's classes are marked by broad and deep knowledge, by respect for student opinions and concerns, and by a constructive willingness to involve his colleagues on the faculty in areas of their special interest and expertise.
In my experience, the dean is often the last to know what's going on in an institution, but one thing deans do hear loud and clear is student appreciation of teachers. Bob O'Neil's students are keenly appreciative of what he does in the classroom. They have feelings for him of affection and admiration, and they are fully cognizant of their good fortune in having the opportunity to learn from one of the nation's acknowledged experts in the First Amendment. And, some of them, at least, will continue to have that opportunity, as Bob has agreed to continue offering the First Amendment Clinic, even after his formal retirement.
The day Bob O'Neil was appointed President was a good day for the University and an even better day for the Law School. Thanks to that appointment, we've had now nearly two decades of Bob O'Neil in our midst and in our classrooms. We have come to know the lawyer and the man. We have had the opportunity to witness firsthand his profound sense of citizenship and responsibility, to benefit from the generosity of his judgments, and to appreciate the steadfastness and loyalty that dominate his character. And we are truly grateful.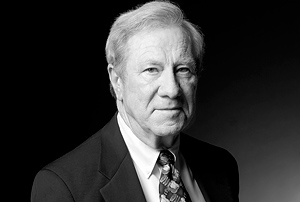 Graham Lilly is, of course, not only a professor at the Law School but also a graduate of the Law School, class of 1963. Graham practiced law with Covington & Burling in Washington, D.C., before deciding to do a stint in the United States Army. Between 1964–1967 Graham served first as an editor for The Judge Advocate Legal Service, and later as faculty member in the Judge Advocate General's School. The recipient of an Army Commendation Medal, Graham was discharged as a captain. He joined the faculty of the Law School in 1967 and in 1980 was named the Henry L. and Grace Doherty Professor of Law. In 1987, he was appointed to the Armistead M. Dobie Professorship. This year marks the fortieth year of Graham Lilly's service on the faculty and the last — a milestone to be celebrated with admiration and no little sadness.
From the beginning of his service on the faculty, Graham's combination of exquisite judgment, ecumenical personality, and meticulous sense of fairness made him the logical candidate for all sorts of institutional hot potatoes. Today, the Law School has deans and committees and professional staff to deal with almost every problem, but that was not always true. In Graham's early years, the faculty sat as a committee of the whole for many issues, including student disciplinary actions, thorny problems of academic policy, and a variety of other questions. Graham Lilly was always the go-to guy, the person called on by his colleagues to sort out the mess and reach an equitable solution — a solution in which everyone would have confidence, because of the person who reached it.
Graham did that on more occasions than he would like to recall, and on more occasions than our junior colleagues would have thought possible. His talent for resolving tough issues propelled him to a number of administrative assignments, including Assistant Dean from 1969–1973, Associate Dean for Academic Affairs from 1986–1989, and Associate Provost of the University in 1989–1990. But the greatest and most enduring of Graham's special assignments was as the first Director of the Law School Foundation (1973–1976), a position which he held part-time while serving as a member of the faculty.
In that capacity, Graham Lilly helped launch the tradition of alumni support for the Law School. At the time, the concept was new in public education. Today, the "margin of excellence" of private giving that Graham helped begin has become, quite simply, indispensable ….
Graham's academic specialties are Civil Procedure, Evidence, Constitutional Law, and Conflict of Laws. He wrote a wonderful little book on evidence — it's wonderful precisely because it's little — An Introduction to the Law of Evidence, which is now in its fourth edition. Graham's former student, John Gleeson '80, former Gotti prosecutor and now a United States District Judge in the Eastern District of New York, says that Graham's is the only book — other than the rules themselves — that he keeps with him in the courtroom. In John's words to Graham, "I will remain in your debt for as long as I preside over trials."
But Graham's real subject, more than Evidence or Conflicts or Civil Procedure, was always what it means to be a lawyer. For Graham, as his students fully understand, this is not only a matter of substantive knowledge, though it is surely that, but also, and equally, a matter of character and integrity. Even beyond that, it is a certain mental stance — carefulness, faithfulness, responsibility, and balance; the indefinable amalgam of confidence and discretion that lawyers call judgment and that the rest of the world knows simply as wisdom.
Just as it means something to learn to think like a lawyer, it also means something to learn to serve as a lawyer, and that Graham Lilly has taught, by precept and by example, these past forty years. And our students loved him for it. There have been flashier teachers, some more flamboyant and demonstrative, but our students know the genuine article. Even as they enjoy theatrics and entertainment, their hearts are with commitment and dedication and character. Though it can only be received once, in 1987 students honored Graham for his exceptional classroom work with the University Distinguished Professor Award.
If it is possible for an entire institution's commitments and values and culture to be embodied in one individual, Graham Lilly is that person. He is the favorite of generations of students and the friend and conscience of his colleagues on the faculty. For many graduates, he is the remembered face of the institution and its leading exemplar. He is the soul of the Law School.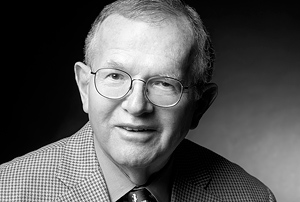 Richard Merrill came to the Law School in 1969. He received both undergraduate and law degrees from Columbia, spent two years in Oxford as a Rhodes Scholar, and clerked for Judge Carl McGowan of the United States Court of Appeals for the District of Columbia Circuit. Dick then spent four years in private practice with Covington & Burling and began a life-long engagement with administrative law. He arrived in the Law School thirty-eight years ago and has been with us ever since, save for a sabbatical following his deanship and two years as Chief Counsel of the Food and Drug Administration.
Dick's academic specialties are Administrative Law, Food & Drug Law, and Environmental Law, fields in which he enjoys a great many distinctions. Since 1979, he has been a member of the Institute of Medicine of the National Academy of Sciences. Dick's work on behalf of these organizations has run the entire gamut of health and science policy, from food labeling and the regulation of pesticides to risk assessment and committees studying the efficacy of other committees, and his efforts have been no less deep than they have been wide.
One could go on in this vein — and to good purpose — for Dick is a man of many accomplishments, but most of all, Dick Merrill will be remembered for what he did in and for the Law School. He was, of course, the Dean, from 1980 until 1988, when he left on a schedule he had worked out and announced at the end of his first term, and his eight years of leadership were, by any measure, a resounding success.
In those days, our private fund-raising efforts were still immature, but Dick brought us up fast. When he took over, the endowment of the Law School Foundation was only $7 million; when he left, it was more than $26 million. If the same rate of increase could have been maintained ever since, we would currently have an endowment of more than half a billion dollars.
Dick also was the creator of research chairs, a brilliant innovation of endowed positions rotated on three-year terms. Appointments to research professorships are based on merit, not seniority, and are often given to junior faculty. Senior faculty typically have permanent appointments to endowed chairs and from time to time may hold research chairs as well. Research professorships provide a way to recognize teachers and scholars of unusual productivity, and, not incidentally, greatly increase the number of naming opportunities for donors ….
I hope it will not seem inappropriate if I add three more personal comments. All spring from the vantage of being one of Dick's successors.
First, deans make a great many talks. Most are — or should be — very short. Not many, if truth be told, are on occasions of lasting importance, but most of them are important to someone. The four minutes spent introducing a speaker, or welcoming alumni, or congratulating students, matter to them. Dick Merrill did this duty for eight years, and no one has ever done it better. His talks were gems of wit, warmth, and polish, not a word or thought out of place, and so elegantly done that they seemed — as they surely were not — effortless. He had the style of a great dean.
Dick also had a quality not often found in deans, great or otherwise. He was a gentle leader — meticulously observant of the sensibilities of those around him, unfailingly respectful of their views and contributions, never in such a rush to the right outcome that he stepped on anyone to get there. He deflected praise and recognition. There is an article by Dick, published in our alumni magazine in 1988, entitled "Reflections at the End of a Deanship." Given that bully pulpit, most of us would have filed a brief on behalf of our contributions, but Dick said almost nothing about himself. He thanked those around him, praised the efforts of others, and devoted the bulk of the article to discussing Law School needs and aspirations. He said nothing at all about his accomplishments as dean, though they were legion. This modesty — if that's the right word — is true and deep. And that's not a matter of style, but of character.
Finally, Dick Merrill has been the best ex-dean imaginable. He remained active and engaged, not only in his own teaching and scholarship, but also in issues of governance, development, communications, and alumni relations. He somehow contrived to do so while remaining almost wholly invisible. He was never a competitor to his successors, much less a critic, but a collaborator so thoroughly quiet about his own contributions that almost no one outside the dean's office ever saw them happen. To me personally, Dick Merrill has been a godsend, an anchor to windward in matters of judgment, a gifted editor of external communications, a savvy advisor on internal relations, and always a sympathetic ear. This is not style, either, but generosity and friendship.
Anyone who pens a tribute to Dick Merrill does so recognizing that he could do it better, that he would come closer to the mark in trying to articulate what he has meant, to his colleagues on the faculty, to the students of today, and to thousands upon thousands of alumni. He has been a leader and a builder of the Law School — in and out of the dean's office — for nearly 40 years. Few have had as much impact on this institution. Fewer still have done so much, so gently. And none has more completely captured the admiration and affection of his colleagues.