Faculty Briefs

Ken Abraham's book, The Liability Century: Insurance and Tort Law From The Progressive Era to 9/11 was published by Harvard University Press.

Barbara Armacost '89 has just completed a major project that chronicles the unfolding story of interrogation abuses in U.S. detention facilities during the Iraq/Afghanistan war. She began the project immediately after the Abu Ghraib prison photographs were made public and continued to document the developing drama as more and more information became available. The resulting historical account, drawn largely from the government's own investigations, traces how the legal positions contained in Army documents, military orders, legal memoranda, and policy statements made (or lost) their way from the halls of Washington, D.C., to the interrogation cells of far-flung U.S. detention centers. The article rejects both of the causal explanations that have been offered to account for the abuses: on the one hand, that a few "bad apples" acted in knowing violation of clear interrogation law, and, on the other hand, that high level officials ordered soldiers to abuse detainees. What both of these accounts have in common is the assumption that the "law" against which interrogator's conduct should be measured consists only of formal prohibitions or formal orders. The article argues that these accounts are false because this underlying assumption is false. The article offers an alternative explanation, which takes seriously the (sometimes) dissonance and (sometimes) harmony occurring in the space between de jure pronouncements and de facto practices and the necessity of attending to the law as it was understood as well as practiced by actors on the ground.


In May, Margo Bagley was a panelist discussing "Product By Process Claims" at a patents breakout session at the Federal Circuit Judicial Conference in Washington, D.C. She presented "Illegal, Immoral, Unethical … Patentable? Issues in the Early Lives of Inventions" at a Living Properties/ Making Knowledge and Controlling Ownership in the History of Biology Workshop at the Max Planck Institute for the History of Science in Berlin, Germany; to the Summer Institute at the Drake University School of Law Biotechnology in Des Moines, Iowa; and to the Intellectual Property Scholars Conference at Stanford University School of Law.
In June, she presented "102(f) and (g) and the 103(c) Exceptions," at Prior Art 2008: The PTO and CAFC Perspective on Patent Law Section 102 Course of the Practising Law Institute in San Francisco. She also began serving a two-year term on a National Academy of Sciences Board: the Board on Science, Technology, and Economic Policy, Committee on Management of University Intellectual Property: Lessons from a Generation of Experience, Research and Dialogue.
In July, she taught in the George Washington University Munich Summer Intellectual Property Program at the Max Planck Institute in Germany.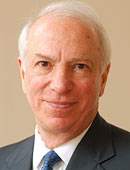 Richard Bonnie '69 continues to spearhead mental health law reform in Virginia as Chair of the Commission on Mental Health Law Reform established by the Supreme Court of Virginia. After a major overhaul of the commitment laws was adopted unanimously in the General Assembly in 2008 in the wake of the Virginia Tech tragedy, the Commission will offer a second round of proposals in 2009.
During the May-October period, Bonnie made six presentations to Virginia audiences regarding the Commission's work, including appearances before the Joint Commission on Health Care. He also addressed several national audiences on the reform effort in Virginia and its implications for other states. They included "Tragedy and Mental Health System Transformation in Virginia" at the annual meeting of the American Psychiatric Association in Washington, D.C., and "The Political Dynamics of Mental Health Law Reform: The Virginia Experience" at the Annual Meeting of the American Academy of Psychiatry and the Law in Seattle.
Under the joint sponsorship of the University's Institute on Aging and the Miller Center for Public Affairs, Bonnie organized and chaired a conference, Voting in Long Term Care, at the Law School in October, to call attention to the need to protect the right to vote of residents of nursing homes and assisted living facilities as long as they have the desire to vote and the necessary cognitive capacity to do so. At the conference, Bonnie and colleagues from the UVA Department of Politics and Center for Survey Research presented the results of a survey of voting practices in a sample of 500 long term care facilities in Virginia conducted after the last federal election.
Bonnie also presented the Stuart Rome Lecture at the University of Maryland, entitled "Why the Law Should Help People Choose Medical Treatment for Addiction," in Baltimore in November. He presented remarks on "Hunger Strikes by Detainees: Ethical Challenges for Military Physicians" in September in Washington, D.C., at a conference on Military Medical Ethics sponsored by Department of Defense under the auspices of the Institute of Medicine.

Albert Choi's "A Rent Extraction Theory of Right of First Refusal" is forthcoming in the Journal of Industrial Economics. "Completing Contracts in the Shadow of Costly Verification" (with George Triantis LL.M. '86) was published in the Journal of Legal Studies. "Optimal Agency Contracts: The Effect of Vicarious Liability and Judicial Error (with Juan Carlos Bisso)" was published in International Review of Law and Economics.
Choi also participated in a number of conferences and workshops this year, including Yale's Corporate Law Roundtable; the Business Law and Innovation Conference at Columbia Law School; the American Law and Economics Association Annual Conference at Columbia Law School; Weil, Gotshal & Manges Corporate Law Roundtable at Yale Law School; the Law, Business and Economics Workshop at the University of Texas Law School; the Law and Economics Workshop at the University of Michigan Law School; and a faculty seminar at Fordham Law School.

George Cohen presented a paper, "The Fault that Lies Within Our Contract Law," at the University of Chicago Law School at a symposium on Fault in Contract Law co-sponsored by the University of Michigan Law Review in September. Cohen also presented a draft of the paper over the summer at the Law School's summer faculty workshop series.

In September,
Anne Coughlin
delivered the Hollins University Annual Constitution Lecture in Roanoke, Va. The title of the talk is "Where Have You Gone, Ruth Bader Ginsburg? Womens' Rights and the Constitution." In October, she gave a paper, "Interrogation Stories," in the faculty workshop series at the University of Georgia School of Law.

This fall,
Michael Doran's
article "Intergenera­tional Equity in Fiscal Policy Reform" will be published by the
Tax Law Review
. This winter, his article "Tax Penalties and Tax Compliance" will be published by the
Harvard Journal on Legislation
. In October, he will be the speaker at the Columbia Law School tax policy colloquium.

In May, Brandon Garrett presented a paper titled "Invalid Forensic Science Testimony and Wrongful Convictions" co-authored with Peter Neufeld and forthcoming in the Virginia Law Review in 2009, at the Harvard Criminal Justice Roundtable. He presented a shorter version of that study at a workshop at the Law School in July.
Garrett's article, "Claiming Innocence," was published in June in the Minnesota Law Review. In August, he gave an orientation talk to the incoming first-year students titled "The Near-Execution of an Innocent Man: Lessons from the Earl Washington Case."
In September, Garrett presented a paper entitled "Litigation by the Innocent over Time," co-authored with J.J. Prescott, at the Third Annual Conference on Empirical Legal Studies. He presented another paper titled "Feeding False Confessions" at a UVA Psychology Department workshop.
Garrett helped assemble a collection of federal organizational prosecution agreements with UVA Reference Librarian Jon Ashley, and published them on a website: www.law.virginia.edu/html/librarysite/garrett_bycompany.htm

George Geis recently wrote "The Space Between Markets and Hierarchies," which will appear in the Virginia Law Review in 2009, which examines theories of the firm from a financial and operational governance perspective via business outsourcing transactions. Geis spoke on the article at faculty workshops at the Law School, Vanderbilt University Law School, The University of Mississippi School of Law, and the William and Mary School of Law.
His article, "Automating Contract Law," which explores the use of knowledge management technology and meaning based computing to conduct empirical and economic analysis in contract law, appeared in the New York University Law Review. Another article, "Economics as Context for Contract Law," appeared in the University of Chicago Law Review, reviewing Victor Goldberg's Framing Contract Law.
Geis presented "The Butterfly Effect and the Regulation of Corporate Finance" at a junior faculty workshop at the University of Richmond School of Law. At the World Wide Junior Corporate Scholar Conference at Columbia Law School, he presented "Can Independent Blockholding Really Play Much of a Role in Indian Corporate Governance Reform?"
Risa Goluboff was co-winner of the Willard Hurst Prize of the Law & Society Association for the best work in socio-legal history published in 2007. There was also a panel for her book, The Lost Promise of Civil Rights (2007) at the Law & Society Association Annual Meeting. Goluboff also won the Law School's Carl McFarland Award for Excellence in scholarship by a junior faculty member.
Goluboff is visiting this fall at NYU Law School and in the spring at Columbia Law School. She will be speaking this fall at the American Constitution Society's conference on the Second Founding and the Reconstruction Amendments at the University of Pennsylvania Law School on a panel discussing the Thirteenth Amendment.

Retired Supreme Court Justice Sandra Day O'Connor invited
A. E. Dick Howard, '61
, to join her and Stanford historian Jack Rakove in presenting a week-long seminar for master teachers in Washington, D.C. Sponsored by the Annenberg Foundation and the Gilder Lehrman Institute of American History, the seminar took as its topic "The American Judiciary," including political pressures on courts and threats to judicial independence.
At James Madison's Montpelier, Howard led discussions on American constitutionalism at a seminar for members of the General Assembly of Virginia. Topics included the idea of a constitution, James Madison's concept of a constitution, and the distinctive place of state constitutions (emphasizing the Constitution of Virginia) in American constitutionalism. Newly restored, Montpelier was rededicated on Constitution Day, September 17.
Howard played a leading role in shaping a public television documentary, "Questioning the Constitution." Created by stations WCVE, WHTJ, and the University of Virginia's Center for Politics, the hour-long program looks at the contemporary Constitution and proposals for its reform. The program was released on connection with Constitution Day.
In recent months, Howard has given several lectures. At the Lotos Club, in New York City, he talked on "The Struggle for the Supreme Court." In that lecture, he considered the efforts of several presidents, notably Nixon, Reagan, and the two Bushes, to remake the Supreme Court and to shift the Court in a more conservative direction.
At the Supreme Court, Howard lectured on "Justice Souter and the Art of Judging," at a session sponsored by the Association of American Rhodes Scholars (Justice Souter is the Court's only Rhodes Scholar). In that lecture, Howard considered Justice Souter's jurisprudence, including the influence of his study of law at Oxford, on his opinions as Justice of the Supreme Court.
In Charlottesville, Howard presented a seminar on "The Constitution of Virginia" at the Political Leaders Program sponsored by the Sorensen Institute for Political Leadership. The discussion focused both on Virginia constitutional history and on contemporary issues.
Howard was also a faculty member at the National Security Law Institute, sponsored by the Center for National Security Law. He spoke on "The Prospects for Constitutional Democracy."
At the Federal Executive Institute, Howard lectured on "The Supreme Court and the Living Constitution" at a program for senior federal executives. The discussion emphasized ways in which the Constitution frames the work of federal agencies and officials.
Under the auspices of Charlottesville's Party Parade, Howard spoke on "The Supreme Court: Backstage at the Marble Palace." All of the proceeds of Party Parade events go to support local charities.
At the Law School, Howard organized and moderated the Student Legal Forum's annual review of the Supreme Court's most recent term. Other panelists were Richard Bonnie '69, David Martin, and Chris Sprigman. The discussion singled out the D.C. gun law, capital punishment, and enemy detention cases for particular attention.
Virginia Commonwealth University conferred its 2008 Multicultural Awareness Award on Howard. Noting Howard's work with constitution-makers in other countries with diverse cultures and traditions, the citation commended Howard's "goals for a better world" and his concern for "social justice and equality."

In August, Alex Johnson presented his paper, "A Reply to 'A Systemic Analysis Of Affirmative Action In American Law Schools:' Flaws in the Theory?" to the Law School's Center for the Study of Race and Law.
In September, he attended the American Law Institute's Joint Meeting of the Members Consultative Group, Advisers, and Liaisons for The Restatement Third, Trusts, in Philadelphia.
In October, he was a panelist on a jointly sponsored conference (Section of Legal Education and Admission to the Bar and the Law School Admission Council), "The Bar Exam Passage Conference — Outcome Measures and Student Achievement."

Liz Magill '95 taught a short course this summer in American Constitutional Law to German law students in Münster, Germany.
This fall she is giving a paper on the history of standing doctrine at Chicago-Kent Law School. She has been invited to publish the foreword to the Annual Administrative Law Issue of the George Washington Law Review.
Magill is also co-hosting a Conference at the Law School in November called "Legal and Political Perspectives on Governance." The conference will be an interdisciplinary conference bringing together 12–15 scholars in political science and law who are interested in issues of bureaucracy and governance. In the spring semester, Magill will be at Harvard Law School as a Visiting Professor of Law, teaching administrative law.

At a September meeting of the American Academy of Appellate Lawyers in Portland, Ore., Dan Meador received the Kathleen McCree Lewis Award for a "contribution that has had an exceptional impact on the delivery of appellate justice."
In November at the Cornell Law School, Meador was a participant in a program to discuss a proposal by Paul Carrington and Roger Cramton that Congress establish a "certiorari division" within the United States Supreme Court, consisting of 13 U.S. Circuit judges, to screen all certiorari petitions and to grant approximately 120 annually, which would compose a mandatory docket for the Supreme Court.

Greg Mitchell published three papers this fall. He co-authored a paper with John Monahan and Larry Walker on "Contextual Evidence of Gender Discrimination: The Ascendance of 'Social Frameworks,'" which was published by the Virginia Law Review. He and Philip Tetlock of University of California, Berkeley, wrote a chapter on "Disentangling Reasons from Rationalizations: Exploring Moral Intuitions in Hypothetical Societies," for the Oxford University Press book, Social and Psychological Bases of Ideology and System Justification. Mitchell, Tetlock, and Terry Murray published a paper on "The Challenge of Debiasing Personnel Decisions: Avoiding Both Under- and Over-Correction" in Industrial and Organizational Psychology: Perspectives on Science and Practice.
Mitchell presented talks at St. Louis University and McGeorge School of Law, in its Distinguished Speakers series, and participated in the Law and Psychology Roundtable at Washington University in St. Louis.
Additionally, two papers co­authored by Mitchell were published this spring. Adam Hirsch of Florida State University and Mitchell published "Law and Proximity" in the University of Illinois Law Review. The article examines the legal implications of psychological reactions to near miss experiences, such as occur in many bargaining and tort situations. Tetlock and Mitchell published "Calibrating Prejudice in Milliseconds" in the Social Psychology Quarterly. The essay discusses recent research on unconscious sources of prejudice and argues that, before we deem unconscious prejudice an inevitable source of individual-level disparate treatment that requires structural solutions such as quotas, researchers need to explore the efficacy of institutional norms and accountability systems in checking unconscious forms of bias.
John Monahan and Jeffrey W. Swanson will be publishing in the Journal of Empirical Legal Studies their study, "Lawyers at Mid-Career: A 20-Year Longitudinal Study of Job and Life Satisfaction" (September, 16, 2008) (see Scholar's Corner). The full study is available at http://ssrn.com/abstract= 1268948.

In August, Carolina Academic Press published a book by Jeffrey O'Connell and Christopher Robinette '96, entitled A Recipe for Balanced Tort Reform: Early Offers with Swift Settlements.
An article by O'Connell and Patricia Born of Florida State University entitled "The Cost and Other Advantages of an Early Offers Reform for Personal Injury Claims Against Business, Including for Product Liability," appeared in Columbia Business Law Review (2008). O'Connell's article, "The Large Cost Savings and Other Advantages of an Early Offer 'Crimtorts' Approach to Medical Malpractice Claims," appeared in the Widener Law Journal (2008). An article entitled "An Empirical Assessment of Early Offer Reform for Medical Malpractice," by O'Connell, Joni Hersch, W. Kip Viscusi (both of Vanderbilt Law School) appeared in the Journal of Legal Studies. In May, O'Connell lectured at the Beazley Institute for Health Law & Policy, Loyola University Chicago Law School, on medical malpractice law reform.

In May, Dotan Oliar presented "The Emergence of Intellectual Property Norms in Stand Up Comedy" (co-authored with Chris Sprigman) at a conference, Intellectual Production Without Intellectual Property, at Harvard's Radcliffe Institute, at Tel-Aviv University and Hebrew University in Israel, at the annual conference of the American Law and Economics Association at Columbia Law School, as well as at the Intellectual Property Scholars Conference at Stanford University in August. The paper is coming out in Virginia Law Review in December.

In June,
Robert O'Neil
was made a Fellow of the National Association of College and University Attorneys in recognition of contributions to that organization and to higher education law over many years. O'Neil also lectured at the University of Illinois-Urbana Champaign.
O'Neil has been asked to serve on the editorial board of NACUA's major publication, the Journal of College & University Law, for which he has written over the years.
He also addressed the summer workshop of CHEA, the Council on Higher Education Accreditation, on Accreditation and Academic Freedom, and chaired a panel at the NACUA Annual Meeting on the role of the University Attorney in protecting Academic Freedom. O'Neil also co­edited for NACUA the Compendium on Free Speech in Higher Education, published in August.
In September, O'Neil was honored with the Diversity Pioneer Award from the Council on Legal Education Opportunity (CLEO) on the 40th anniversary of that organization, which has been the principal source of support and guidance for minority law students.
In October, O'Neil lectured at New York University and the New School in New York. This coming spring semester he will be a Visiting Professor at the University of Texas School of Law in Austin, teaching a course in Constitutional Law of Church and State.

Dan Ortiz finished a short piece called "Get a Life," which will be published by Georgetown Law Review. He also argued a case, Vaden v. Discover Bank, for the Supreme Court Litigation Clinic in the United States Supreme Court on Monday, Oct. 6.

Tom Nachbar and Glen Robinson completed a casebook, Communications Regulation, for Thompson-West. It will be published this year and be available for spring semester classes. Nachbar's article, "The Public Network," will be appearing in CommLaw Conspectus. He has presented the article as a paper several times at different law schools.
Nachbar is taking a research leave from the Law School this semester, after being mobilized to active duty for a five-month tour at the Judge Advocate General's Legal Center and School. He is spending the time focusing on issues related to establishing the rule of law in the context of U.S. military interventions, and especially as an element of counterinsurgency. In addition to working on Army rule of law and stability operations doctrine, Nachbar is helping to reorganize the JAG School's classes on rule of law and working with other organizations within government on how to address this problem.
Nachbar has just sent to the printer the 2008 edition of a book he edits, The Rule of Law Handbook: A Practitioner's Guide for Judge Advocates. This is the second edition of the handbook (Nachbar was an editor on the first edition as well), and it has already grown to become one of the most popular publications from the JAG School.

This spring,
Mimi Riley
presented "The Public Environment in Which We Work" to the Annual IACUC Conference — Ethics and Compliance in Animal Care and Use Programs: Current Challenges and Future Directions, Public Responsibility in Medicine and Research, in Atlanta; and "Societal Expectations: Ethics, Politics, Opinion and Policy," at Communication and Collaboration: An International Forum for Animal Research Policy in Washington, D.C.

George Rutherglen's
articles, "State Action, Private Action, and the Thirteenth Amendment," will appear in the
Virginia Law Review
; "Beyond Balancing: Free Speech by Public Employees in Remedial Perspective," will appear in the
Journal of Law and Politics
; and "Textual Corruption in the Civil Rights Cases," will appear in the
Journal of the Supreme Court Historical Societ
y.
In addition, Rutherglen is working on a book on the history of the first Civil Rights Act, Slavery, Freedom, and Civil Rights: The Neglected History of the Civil Rights Act of 1866. In his capacity as former director of the Graduate Program for Judges, Rutherglen appeared in November at the Summit for Appellate Judges, Lawyers and Staff Attorneys held in Phoenix.

In September,
Jim Ryan '92
gave a speech in Tokyo to the Japanese-American Legal Society on "Voluntary Integration and Affirmative Action." In October, he presented a paper, "The Real Lessons of School Desegregation," at a Conference on Courts and Education sponsored by the American Enterprise Institute and the Thomas B. Fordham Foundation. The conference papers will ultimately be published by Brookings Press.
Ryan has also written two articles, "Charter Schools and Public Education," for the Stanford Journal of Civil Rights and Civil Liberties (forthcoming 2008); and "Standards, Testing, and School Finance Litigation" in the Texas Law Review (2008).

The Italian translation of
Fred Schauer's
2003 book,
Profiles, Probabilities, and Stereotypes
(Harvard University Press), has just been published by il Mulino (Bologna), under the title of
Di Ogni Erba un Fascio: Generalizzazioni, Profili, Stereotipi nel Mondo della Giustizia
.
Schauer co-organized a conference on evidence and philosophy at Dartmouth College in June. The papers presented at the conference, including his own "Toward a Rule-Based Evidence Law — And Epistemology Too," will be published in the fall in Episteme, a journal of social epistemology.
Schauer spoke at a Conference on Rights, Law, and Morality at Oxford in September. The paper he presented, "Subsumption, Deduction, and the Role of the Text," will be published by the Oxford University Press. His paper, "Hohfeld's First Amendment," originally presented at a conference honoring Jerome Barron, has published in the George Washington Law Review. "Abandoning the Guidance Function: Morse v. Frederick," was published in the Supreme Court Review; "A Critical Guide to Vehicles in the Park," part of a Symposium on the 50th anniversary of the Hart-Fuller debate, was published in the New York University Law Review; and "Authority and Authorities" was published in the Virginia Law Review.
Schauer also presented "Why Precedent in Law (and Elsewhere) is Not Totally (or Even Substantially) About Analogy," at the Annual Summer Interdisciplinary Cognitive Science Conference in Madonna di Campiglio, Italy, in July. The paper was published in Perspectives on Psychological Science. He also presented chapters from forthcoming Thinking Like a Lawyer: A New Introduction to Legal Reasoning (Harvard University Press 2009) at the University of Pennsylvania Law School.

Richard Schragger's article, "Cities, Economic Development, and the Free Trade Constitution," appeared in the September Virginia Law Review. He was a keynote speaker in October at the "Cities on the Cutting Edge" Conference, sponsored by the Center for State and Local Government Law at Hastings Law School. This fall, Schragger is a Visiting Professor of Law at NYU Law School and in the spring he'll be the Samuel Rubin Visiting Professor of Law at Columbia Law School. His article, "The Last Progressive: Justice Breyer, Heller, and 'Judicial Judgment'" is appearing in a November symposium on the Second Amendment in the Syracuse Law Review.

Micah Schwartzman published an essay in Virginia Law Review on "Judicial Sincerity" in June. Schwartzman gave a talk about the paper to VLR's "Meet the Author" lecture series in April.

Gil Siegal, Michelle M. Mello, and David M. Studdert, published "Adjudicating Severe Birth Injury Claims in Florida and Virginia: The Experience of a Landmark Experiment in Personal Injury Compensation," in the American Journal of Law & Medicine (forthcoming 2008).

In September,
Paul Stephan '77
spoke at a conference at Vanderbilt Law School on new trends in international law scholarship and presented his paper "Privatizing International Law." He also presented a paper at a workshop at Duke Law School focusing on the domestic enforcement of treaties. The paper is on treaties as delegations of authority to the Executive. He also testified as an expert witness in a criminal case in the Southern District of New York,
United States v. Kozeny et al
., on the issue of the law of Azerbaijan with respect to bribery of government officials.
In October, Stephan attended the World Public Forum at Rhodes, Greece, and presented a paper on dialog and international cooperation in fighting corruption.

In March at the Virginia Tax Study Group meeting at the Law School, George Yin presented a proposal to reform the taxation of foreign direct investment by U.S. taxpayers. (See link)
In May, Yin participated in a panel at the American Bar Association Tax Section meeting in Washington, D.C., to discuss the evolution of the tax legislative process.
In June, Yin presented an international tax reform proposal to the International Tax Policy Forum, a D.C.­based group of about 40 U.S.-based multinationals whose primary purpose is to promote education and research on the taxation of cross-border investment. In August, he participated in a Miller Center program sponsored by UVA's new Batten School of Public Policy on public policy work in D.C.
In September, Yin presented his draft paper, "Temporary-Effect Legislation, Political Accountability, and Fiscal Restraint," to a tax policy colloquium at Loyola of Los Angeles Law School. He presented the same paper in October to a faculty workshop at the University of San Diego Law School, and a tax policy colloquium at University of Pennsylvania Law School in Philadelphia. Also in October, Yin participated in a program on progressive consumption taxes jointly sponsored by the American Enterprise Institute and the Tax Foundation, Washington, D.C.
In November, Yin will be the luncheon speaker at a Tax Institute sponsored by the University of Texas Law School on tax reform proposals in the new Administration. Yin continues work as member of the IRS's Advisory Council.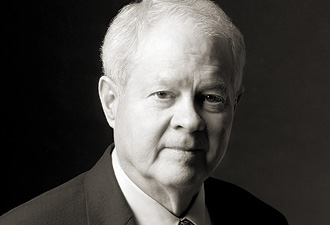 Dudley '67 Retires From Second Career
By Emily Williams
EARL DUDLEY'S LIFE holds many stories from two long and successful legal careers — first as a litigator and later as a Virginia law professor. He worked for Congress, and clerked for the Supreme Court. He even briefly served as a journalist during some of the most tumultuous years in U.S. history, sending wire stories overseas about the assassination of President John F. Kennedy.
But at 11 months old, living in the Philippines in 1941, Dudley almost didn't get to live any of it. Japan was expected to bomb Manila, and Dudley's father had sent his family to the mountains to take shelter.
"My mother had me out for a stroll after breakfast when the bombing attack came in," Dudley recalled.
His mother lost a leg in the attack, and Dudley almost lost his life when he couldn't be revived by a doctor. A quick-thinking nurse revived him with gauze soaked in whiskey.
"I was very lucky. I had just a shrapnel wound in my left knee," he said.
Since then, Dudley has made the most of his life. After 26 years at the Law School, he will hang up his teaching hat to greet retirement with equal fervor.
"By leaving now, I am achieving a goal I have harbored all of my adult life, which is to retire while I still love my job," Dudley said during his retirement ceremony in May. "I wouldn't leave now were it not for the fact that there are so many other things I want to do before I die that this work stuff is beginning to get seriously in the way."
Dudley came to the Law School to teach full time after 22 years as a litigator, the last eight of which he spent as an adjunct professor, driving to Charlottesville weekly from Washington, D.C. to teach.
He taught many courses during his career, but was particularly fond of three: civil procedure, evidence and trial advocacy.
"No professional pleasure can match what my students have given me," Dudley said. "The joy of knowing them, working with them, watching them grow as lawyers and blossom as people, staying in touch with them throughout their careers, meeting their spouses and significant others and their children — I know that I have gained far more from them than they could have ever possibly learned from me."
Dudley's competitive spirit drew him to the law as a high-school student. He competed in forensics and loved public speaking, a skill that would later benefit his career as a litigator. After graduating from Amherst College in 1961 with a history degree, he decided to become a professor and enrolled in the American Studies program at Harvard. After one year and a change of heart, Dudley left the program.
For the next two years, Dudley worked in New York as a news editor at the international desk of United Press International. But law school beckoned.
"UPI offered me the Little Rock bureau and I had to choose between Little Rock and law school. I chose law school," he said.
Dudley uprooted his wife, Louise, from New York and brought her to Charlottesville for law school, where he served as editor-in-chief of the Virginia Law Review and earned the Woods Prize for being the outstanding graduating student in 1967.
"When I was in law school I thought a little bit about teaching law, but I was really interested in seeing what law practice was like and so I went into practice, did it for a while, and began to think more seriously toward the end of the period about teaching full-time."
Dudley's law career started with a bang. He clerked for retired Supreme Court Justice Stanley Reed and Chief Justice Earl Warren. Reed shared a clerk with Warren so Warren could keep up with his overwhelming workload.
"I did almost no work for Justice Reed," Dudley recalled. "My full-time job was working for the Chief. I had an office in Justice Reed's chambers, got to know him, which was a wonderful part of the experience, but the Chief treated me just like one of the members of his full-time staff."
Dudley had grown up admiring Warren. "It was a real dream come true to get to work for him," he said. "I admired him even more after I worked for him than I did before."
After his clerkship, Dudley went into private practice, serving as a litigator at various firms throughout his career. He loved the challenge of arguing.
"It's the most civilized way to let your competitive juices flow," he laughed. "I enjoyed practice a great deal. I didn't leave it as bitter as a lot of people do these days. I left it because I was enjoying the teaching I was doing so much."
Midway through his career as a litigator, Dudley was recruited to serve as general counsel to the U.S. House Judiciary Committee under Rep. Peter Rodino, who had previously chaired the impeachment hearings that led to the resignation of President Richard Nixon. Dudley not only served as general counsel, but also oversaw the work of all seven subcommittees and was Rodino's speech writer.
"He was in great demand because everyone had watched the impeachment proceedings on television," Dudley said. "He was the hero of the day so he was giving a lot of speeches. I wound up writing the speech that nominated Jimmy Carter for president in 1976. That was a fun part of the job."
The most important case Dudley worked on in private practice was Morrison v. Olson, which questioned the constitutionality of the independent counsel statute that Congress passed in the wake of the Watergate scandal. The statute created a way to investigate and prosecute officials high in the executive branch independently of the Justice Department. Morrison ultimately made it to the Supreme Court.
"And we won," Dudley said. This experience ultimately pushed him into teaching law. "I really liked doing research and writing on my own and it was exciting stuff to write about. That was a major factor in convincing me that I wanted to spend more time doing my own research and writing."
When he finally landed at the Law School as a full-time professor in 1989, Dudley brought a career's worth of experience with him to the classroom.
"He treats his students like colleagues and friends, which makes for an exciting and positive classroom environment — his love of the law is infectious," said (then) third-year law student Katie Schleeter '08. "He was an important, positive force in shaping my experience here and has made essential contributions to the lives of innumerable UVA students."
Former Dean John Jeffries '73 said Dudley's extensive experience as a litigator brought a new perspective to students.
"All of the courses and seminars he taught were informed by Earl's vast experience as a lawyer, so that he wasn't merely teaching our students subjects of importance to the law, he was teaching them how to be lawyers," Jeffries said during Dudley's retirement ceremony. "They sought his advice on every conceivable subject, advice which I believe he bestowed with characteristic generosity. And in the end, they loved him."
Dudley also committed time to public service. He served on the Virginia State Bar Committee on Professionalism and was a member of the boards of directors of the Stuart Stiller Memorial Foundation, the Disability Rights Center and the Center for the Study of Psychiatry. He was a public member of the ethics committee of the American Association for Marriage and Family Therapy, and he has been an adjunct professor at Georgetown University, as well as a faculty member of the National Institute of Trial Advocacy in programs in various cities.
With his newfound free time in retirement, Dudley plans to write about his family's genealogical history, travel with his wife, work on his photography portfolio, play as much golf as his back will allow and read the many books that he has forgone over the years because of his schedule.
His family will take center stage in his retirement years. Travelling between Massachusetts, where his son lives, and Arlington, where his daughter lives, Dudley will spend much of his time with his children and grandchildren.
"I'm going to miss a lot of things," Dudley said. "I think perhaps most will be the students. They are the joy of the job. I really will miss my colleagues, friends; the classroom is fun. There are lots of things I'll miss, but not so much that I'm not going to retire."
Robinson Slows Down Long Enough To Retire
By Mary Wood
MOST ACADEMICS DON'T start teaching new classes and writing new books at the end of their careers. So some of Glen Robinson's colleagues are a little surprised that the law professor and former FCC commissioner is retiring this year.
"He does not show any signs of slowing down at all," Professor Tom Nachbar said. "It's going to be quite a shock to me to actually see him retire."
Robinson is wrapping up a career of scholarship and teaching that covered a wide breadth of topics, including property, administrative law, antitrust, torts, intellectual property law and communications law. Rejecting the notion of a lighter workload as he approached retirement, he is co-authoring a casebook on communications law with Nachbar that will be published this fall.
"It just seemed like the time to step aside," Robinson said. "There comes a time when you just think it's the right thing to do."
Just two years ago, Robinson began teaching the Law School's intellectual property survey course, even though he'd never taught the subject before.
"My colleagues said I was crazy to try to do it," Robinson said. Intellectual property is now one of his favorite subjects.
This sort of scholarly curiosity has shaped Robinson's career. Born and raised in Utah, Robinson attended Utah State for two years before transferring to Harvard, where he studied political theory. After that, he decided to go to law school at Stanford, which then had a small program of fewer than 100 students, because he thought he wanted to practice on the West Coast.
"It turned out that that was really quite a silly reason to go to Stanford," he said, since he later decided to practice on the East Coast — because "the quality of the law practice seemed better there."
He began his legal career at Covington & Burling in Washington, D.C., where he initially focused on communications law, helping "fat-cat broadcasters" in their "struggles" with the FCC. His practice was interrupted for two years while he fulfilled his ROTC commitment by serving with the Army Armor Corps in Fort Knox, Ky., as a company commander of a tank unit.
After a few more years practicing law, including antitrust and food and drug work, Robinson decided to put himself on the academic market.
"I wasn't learning anything new or interesting in practice," he said, though "I didn't have much of an idea of what academic life would be like."
In 1967 he secured a job with the University of Minnesota Law School, where he taught subjects such as administrative law and torts for seven years.
"It was a nice environment — very friendly, very social, high-quality people," Robinson said, but with "awfully cold" winters.
Through what Robinson called a "series of accidents," a friend serving as a presidential adviser at the Office of Telecommunications Policy recommended him for a vacant commissioner post with the Federal Communications Commission. He didn't get the initial appointment, but when the next vacancy from a commissioner who was leaving his term happened, "my name was just sort of floating out there."
"They were looking for someone who is a little bit independent and not associated with any industry," he said.
He became one of seven FCC commissioners at a time when they were considering some key issues that still reverberate today.
"It took me about six months or more before I had a good idea of what was going on," Robinson said.
At the time the FCC was issuing decisions about introducing competition into long-distance telephone markets. In the mass-media area, cable television, which had previously been constrained by regulations imposed in the 1960s, was emerging as a major player. Robinson had helped craft anti-cable rules as a privately practicing attorney years before but now "worked hard to get rid of them — with limited success."
During his term the FCC considered one of the most infamous complaints it would take up: whether airing George Carlin's "Filthy Words" monologue, broadcast by a radio station on a weekday afternoon in 1973, was illegal.
In response, the FCC issued an opinion declaring that it had the power to regulate indecent broadcasting, but only noted the incident in case future violations happened at the station. The radio station's owners challenged the opinion, and the case eventually made its way to the Supreme Court as FCC v. Pacifica Foundation, where justices affirmed the FCC's right to regulate offensive content.
In recent years the FCC has become more active in pursuing indecency cases, a tactic Robinson called a "sham," particularly because the FCC has declined to regulate indecency via ubiquitous subscription services such as cable television.
"The whole thing is ridiculous," Robinson said. "It turns out that it was one of the decisions that I repented the most. I really regretted my involvement in the original decision."
In 2006 Robinson drafted amicus briefs for CBS v. FCC and Fox Television Stations et al v. FCC, cases in which the media challenged FCC rulings on indecency. Fox won its case in a federal appeals court, and the Supreme Court will hear it this fall. The CBS case is still pending in the 3rd U.S. Circuit Court of Appeals.
Although Robinson said the FCC should back off indecency cases, he said it still has a significant role to play in some areas. The FCC should have rules to enable competitive players to enter the telecommunications industry and should improve its auction system for radio frequencies, he said.
"If it was up to me I think the FCC could probably be cut to half its size if it was just doing what it needs to do," he said. "They certainly could curtail a lot of their activities."
Robinson chose to leave the FCC for Virginia after he finished the final two years of his predecessor's term. His teaching load was initially light because of his commitment to the Aspen Institute, an international nonprofit organization. He also chaired the World Administrative Radio Conference, for which he led a 120-person U.S. team at a meeting designed to allocate international frequencies for uses ranging from satellites to airborne radar.
Although he taught administrative law, torts, antitrust, property and even evidence and criminal law, he didn't teach his first communications law course until 1996.
"There wasn't a big demand for it, actually, partly because it's perceived to be highly specialized," he said. "There weren't any books on the subject."
Property, while not one of Robinson's beloved subjects as a student, remains one of his favorite courses to teach. "Students to this day hate it," Robinson said. But, "it really is quite wonderful in many respects —sort of like doing Sudoku puzzles."
Law Professor Liz Magill '95 took Robinson's property course in 1993. "He's very intellectually challenging as a teacher," she said. "Very early in the class he gets the students to the hardest central question."
As a colleague, "he's been gracious and welcome and wonderful. He's very smart and knowledgeable; he has an interesting mind and take on things."
Kristen Nugent '08 took three classes from Robinson. "He has a very dry, witty sense of humor," she said. "It was neat to have someone who had been through it all teaching what had gone down." Robinson said he's better at interacting with students one on one.
"I've always liked teaching, though I think teaching never liked me," he said. Teaching "focuses your mind. It gives you an opportunity to explain something to yourself and that's part of the learning process."
In 2003 Robinson was appointed the David and Mary Harrison Distinguished Professor of Law, the highest honor the Law School bestows upon faculty.
"He is one of the foremost administrative law experts in the country," then Dean John Jeffries '73said during Robinson's retirement ceremony. "His curiosity leads him to focus on puzzles in the law —puzzles that sometimes lie within one particular field, but that often do not."
While Robinson has written more than 40 articles on wide-ranging topics and books on everything from the U.S. Forest Service to a casebook on administrative law that has gone through four editions, his latest labor of love is the communications law casebook.
Nachbar said he and Robinson have been hammering out the book since they decided they wanted their own material for the communications law class they have co-taught for the past two years. Nachbar praised Robinson's role as a mentor.
"He is the ideal colleague in everyway," Nachbar said. "He's everything that UVA says that it is to junior faculty."
Robinson has no specific plans for retirement, other than spending time with his two children and three grandsons in New York and wife, Kay, a local Realtor. He wouldn't rule out teaching or co-teaching a course at the Law School in the future.
"Or maybe I'll take up golf again," he mused.



Tom White





George Yin
IN MARCH, the Virginia Tax Study Group, coordinated by Tom White and George Yin held its annual meeting at the Law School. Original organizers who have remained active since the group's formation include Mort Caplin '40 and Rod DeArment '73.
The Virginia Tax Study Group was organized by Emeritus Professor Edwin Cohen '36 in 1992 to provide a forum for education and tax policy debate for the Law School's many outstanding tax alums in private practice, government, and academia.
From then until 2006, the Study Group met twice a year at the Law School. After Cohen died in January 2006, the VTSG was reorganized and now meets once a year. The basic format for each meeting has followed the pattern established by Cohen when he began this tradition, focusing on important issues of the day for the tax system and with all of the discussions strictly off the record in order to promote a full and free exchange of views. As was the case then, the day includes luncheon with a talk by a prominent tax professional and a reception and supper buffet after the meeting has concluded.
The 2008 meeting began with the usual "DC panel" consisting of Mort Caplin, Rod DeArment, and Cecily Rock of the Joint Committee on Taxation, who shared with the group what could be expected in the tax area during the forthcoming year. The balance of the day's program was devoted to discussion of major tax policy issues that will need to be addressed after the 2008 elections. One panel focused specifically on the unsettled state of the law relating to estate and gift taxation and corporate dividends. The panel discussed the pros and cons of various alternatives available to policymakers. Professor Karen Burke of the University of San Diego Law School led this session and she was joined by Law School professor Mildred Robinson, Ronald Aucutt of the McGuireWoods firm, and Professor Grayson McCouch, also of the University of San Diego Law School.
A second panel discussed the possibility of reforming the "outbound taxation" rules, the tax treatment of U.S. taxpayers making direct investments outside the U.S. This issue was addressed by President Bush's tax reform panel and continues to be a point of controversy in the national public policy debate. George Yin led this discussion and he was joined by Professor Reuven Avi-Yonah of the University of Michigan Law School, Eric Solomon '78, the Assistant Secretary of the Treasury for Tax Policy, and Willard Taylor of Sullivan & Cromwell.
A final panel considered the possible interaction between health care reform and tax reform, asking if the new Administration might take up both issues together and, if so, how? Leading this discussion was Len Burman of the Urban Institute who was assisted by Alan Viard of the American Enterprise Institute.
The group welcomed two speakers during lunch. Dean Paul Mahoney shared his thoughts about the future of the Law School and the important role of the Study Group and Ed Kleinbard, Chief of Staff of the Joint Committee on Taxation, discussed his experiences and reactions during the first six months of his tenure on Capitol Hill.
The meeting was well attended by members and friends of the group, faculty members from neighboring law schools, representatives from various parts of government, and a number of current students. Short background papers on each of the meeting's sessions are circulated to all attendees roughly two weeks in advance of the meeting and these papers and selected commentary are published in the Virginia Tax Review.
The meetings have seen record attendance in recent years. The next meeting will be held on Friday, April 3, 2009. Michael Graetz '69 is expected to address the group at lunch. For further information, please contact Teri Johnson tlj3a@virginia.edu, Tom White trw@virginia.edu, or George Yin gyin@virginia.edu.