The Patent Puzzle | A Brief History | Privatize the Process? |
Open Source and Patent Collaboration | The View from the Bench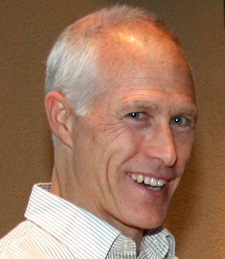 "I see an open, collaborative culture in Silicon Valley and software developers are willing to work together to innovate. There are a lot of similarities with the culture at UVA. When I was a student, we were always willing to help each other out."
—T.J. Angioletti '92
Open Source and Patent Collaboration

The open source movement, partly a philosophy and partly a business model, promotes free sharing of technical information for the benefit of a broader community. Within the larger IP community in Silicon Valley, there is a great willingness to embrace open source and to work together on standards. Some technology is simply too complex for one company to do it alone.
For example, Netflix uses open source software and has licensed a number of its technologies under open source licenses.
"Participating in open source software projects allows us to save time and money," says Angioletti. "I see an open, collaborative culture in Silicon Valley and software developers are willing to work together to innovate. There are a lot of similarities with the culture at UVA.When I was a student, we were always willing to help each other out."
Hockett also believes in the patent system's ability to solve problems, and in American business and markets that can get around imperfect government structures. "People find a way, and the debate is becoming much more nuanced and thoughtful about the problems. That's encouraging to me."
Google engineer and scientist Eric Tassone revels in the freedom and creativity that open source provides. Indeed, one of the mottos of Google Scholar, the company's free index of research and scholarship, "We stand on the shoulders of giants," is a quote from Isaac Newton.
"We realize we are building on a lot of research that came before," says Tassone. "We're building on academic papers. We're building on each other's work. That's part of the culture of shared trust, shared responsibility."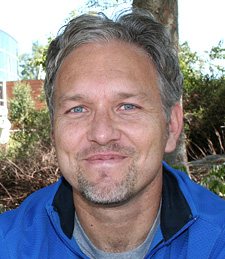 "People are open-minded and intellectually curious. They want to make new things. So they're going to do it, and the legal system is just going to have to adjust."
—Eric Tassone '98
Google has leveraged that shared past to become very good at doing things "at scale," becoming the world's dominant search engine. It has developed networking algorithms that allows it to deliver queries in about 1/4 of a second (a human eye blink is about 1/10th of a second), process over 100 billion searches every month, and find over 30 trillion unique URLs (up from 1 trillion in 2008). About 1/6th of the searches it sees on a given day are novel to the company, and on average each answer travels 1500 miles to get back to the user. More than 1000 person-years have gone into creating these algorithms.
Moreover, instead of building its own hardware to house its search engine, Google strung together clusters of relatively cheap computers made by other companies and developed the technological infrastructure that enabled these machines to talk to each other. This allowed Google to lessen its reliance on the product pipeline of other companies while making it easier to distribute its information, expand applications (add more machines), and fix hardware failures.
"Idealism is strong here," says Tassone. "To an outsider, it may look like we have a robotic master plan. The truth is that Google is a bunch of idealistic humans. It is a very organized chaos – and I use that term in a mathematical sense. By design, there is supposed to be experimentation and risk taking."
"My personal view is that the system will never be perfect," he adds. "But there's so much innovation here in Silicon Valley that it is going to happen no matter what. People are open-minded and intellectually curious. They want to make new things. So they're going to do it, and the legal system is just going to have to adjust."