Non-Fiction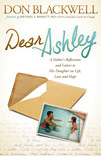 Dear Ashley: A Father's Reflections and Letters to His Daughter on Life, Love and Hope
Don Blackwell '83
Imbue Publishing
At the beginning of
Dear Ashley
, Don Blackwell recalls in a letter to his daughter the pride he felt at her accomplishments the day she graduated from high school. Her academic achievements and success in the arts were exceptional, and she had been accepted at some of the best schools in the country. His heartfelt letter expressed his love and excitement for her future. Then, less than three months later, she stopped eating.
Each chapter of Dear Ashley focuses on a character whose story was important to the author in his journey of self-reflection and growth and also includes a letter to his daughter written either during the course of her treatment or when he was writing this book. For anyone faced with a personal crisis, Dear Ashley could become a source of inspiration, healing, and hope.
Donald Blackwell is a trial attorney in South Florida.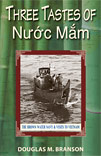 Three Tastes of Nuoc Mam: The Brown Water Navy & Visits to Vietnam
Douglas M. Branson '74
Hellgate Press
During the war in Vietnam, more than a 1,000 miles of coastline had to be patrolled to curtail gun running, smuggling, ambush, and movement of war supplies by the Viet Cong. The waterways were too narrow and shallow for cruisers and destroyers, so the "brown water Navy" of faster and more nimble Coast Guard cutters, minesweepers, and Vietnamese junks took on the dangerous patrol. The men regularly boarded and searched junks and sampans and endured constant threat of ambush.
Douglas Branson has traveled extensively through Vietnam. He made his first trip there in 1966 at the age of 22, serving as a "brown water Navy" lieutenant, junior grade. The first half of Three Tastes of Nuoc Mam is his gripping firsthand account of service in this little-known Navy in the conflict the Vietnamese people refer to as "the American War." Branson returned in 1995 and 2011 as a consultant and tourist. He gives travelers valuable advice on where to go and how to get there, as well as background on the country, its cultural history, and its emergence as a nation. He recounts his adventures in Vietnam with humor and insight. "[The book] is a most valuable addition to the literature of the Vietnam War—and its aftermath," writes Karl Lindholm, Professor of American Studies, Middlebury College.
Douglas Branson is the W. Edward Sell Chair in Law at the University of Pittsburgh School of Law. www.tastesofnuocmam.com.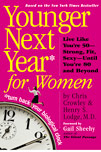 Younger Next Year for Women
Chris Crowley '65 and Henry Lodge, M.D.
Workman Publishing
This book, specifically geared toward women, builds on the ideas and success of
Younger Next Year
, the New York Times bestseller written with men in mind.
As a woman enters her fifties, she is, in many respects, coming into the peak of her life. The program set forth in Younger Next Year for Women offers the opportunity to become stronger, healthier, and more alert in the next third of life. The authors tell it straight: If you sit on a couch or in a desk chair all day, your cells get the signal that there is no need to grow, and your body actually begins to decay. Fortunately, the reverse is true, too: bike, swim, walk or do yoga and your muscles and bones get the signal to grow.
Recommendations in this book are specific, and could at first seem daunting—in particular the exhortation to exercise vigorously six times a week for the rest of your life. But such recommendations, and the precise science behind each one, are presented along with Crowley's irresistible enthusiasm. He is an avid practitioner of the seven rules that enable people to take better control of their bodies and their lives. "It's hard to imagine a more fun, smart and compelling book on the subject of women and aging," notes a reviewer. "If implementing the wisdom in Younger Next Year for Women is half as entertaining as reading it, getting older is about to get a lot easier."
Chris Crowley was a litigator and partner with a New York City law firm before he retired to live, as he declares, "more than one life." www.youngernextyear.com.

Guide to Protecting and Litigating Trade Secrets
Amy E. Davis '98, Paula M. Bagger, Joanna H. Kim, and Jeffrey K. Riffer
American Bar Association
Trade secrets are extremely important to the U.S. economy. Research shows that billions of dollars are lost each year as a result of the theft of trade secrets, and in turn, corporations spend billions of dollars trying to prevent such theft. In 2002, the Office of the National Counterintelligence Executive reported $300 billion in losses resulting from industrial espionage. The
Guide to Protecting and Litigating Trade Secrets
is an invaluable source for anyone involved in this fascinating and important area of law.
In addition to providing a broad, academic view, Guide to Protecting and Litigating Trade Secrets covers the fields in which trade secrets are heavily litigated to illustrate important concepts, and includes litigation approaches in other areas as well. The book draws on current, real-life examples of trade secret cases and the litigation experience of Davis and her co-authors to provide practical and invaluable advice to the business owner, small legal department or firm, and solo practitioner. The authors explain exactly what trade secrets are, why it's important to protect them, and how to protect them. They also detail what misappropriation of trade secrets involves, remedies for that problem, and the roles of restrictive covenants and civil action.
Amy Davis is a trial attorney in business and employment law in Dallas, Texas.

Governor's Travels: How I Left Politics, Learned to Back Up a Bus, and Found America
Angus King '69
Down East
When Angus King was elected Governor of Maine in 1994 in his first campaign for public office, he had a law practice, a family, and a successful alternative energy business. He had also been the host of a TV talk show for 15 years. He never saw himself as a career politician; he thought public service was something he would do "in between stints at real life."
So at the end of his second term as Governor, he set out with his wife, Mary, and children, Ben (12) and Molly (9), on a six-month-long, real-life adventure across the United States in a 40-foot RV. Governor's Travels: How I Left Politics, Learned to Back Up a Bus, and Found America traces their 15,000-mile journey through 33 states. The challenges of life on the road and discoveries made along the way offered him a refreshing new perspective. He describes his book as "part travelogue, part executive transition manual, and mostly a celebration of family and the fun of seeing our fabulous country."
From the sweeping vistas that seemed to stretch forever to the overpass heights that challenged the size of his rig, Governor's Travels gives readers a sense of being along on a wonderful road trip. Crisp, full-color photographs illustrate the narrative, which is rendered with descriptive details and touches of humor. First-time RVers will find a lot of practical tips for their own journeys; travelers with smaller vehicles will enjoy the trip, too.
Angus King was elected to the U.S. Senate in November, as an independent representing Maine.
The First American Political Conventions: Transforming Presidential Nominations, 1832-1872
Stan M. Haynes '83
McFarland & Company

Modern American conventions, political spectacles bar none, echo many of the rules and the traditions developed in the first conventions that date from the 1830s. The First American Political Conventions: Transforming Presidential Nominations, 1832-1872 traces the first four decades of development of this quintessential American experience and includes the campaigns of leading political figures, including Andrew Jackson, Henry Clay, and Abraham Lincoln.
Stan Haynes describes the events, the candidates, and the most important issues, speeches, and events from the period. He conveys the suspense surrounding the dark-horse candidates, deals made behind closed doors, the celebratory parades, and traces the origins of some of the most colorful traditions on the convention floor, including the roll call of the states. The author explains subtle changes that occurred from one election to the next and the more dynamic changes brought about with technology—the railroad and telegraph, for example.
H.L. Mencken, whose hometown, Baltimore, was the site of the first national conventions with a monopoly for a dozen of them between 1832 an 1864, once wrote that political conventions offered "…a show so gaudy and hilarious, so melodramatic and obscene, so unimaginable, exhilarating and preposterous that one lives a glorious year in an hour." A lot can be learned in that hour, it turns out, about the dynamic nature of American politics.
"A richly detailed analysis of the origins of the American national nominating convention process," writes one reviewer. "[A] fascinating and entertaining look at the way these quadrennial gatherings used to be—before primaries and caucuses took all the drama and fun out of them," notes a review in the Baltimore Sun.
Stan Haynes is a practicing attorney in Baltimore with a lifelong interest in American political history, especially presidential history. www.americanpoliticalconventions.com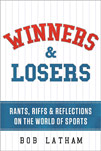 Winners & Losers: Rants, Riffs & Reflections on the World of Sports
Bob Latham '83
Greenleaf Book Group Press
Lawyer and sports writer Bob Latham is a serious sports fan—much more comfortable outside the press box or VIP section than in it, because he wants to
feel
the game, not just watch it and analyze it.
Winners & Losers: Rants, Riffs & Reflections on the World of Sports,
a compilation of 58 essays and articles that capture the author's experience on pilgrimages he's made to sporting cathedrals and sports events around the world. His courtside observations allow us to witness the triumphs, the losses, the drama, and the personalities of sports and those who dedicate their lives to it.
There are anecdotes here to delight fans of all sports. In addition to his keen observations, Latham includes a humorous critique of the Secretariat statue at Belmont, a witty commentary on the NCAA policy on mascots, and an eyewitness account of Mohammed Ali's 70th birthday party. "At one point when I pulled out my camera to capture a particular scene, I realized that in one frame I had the unlikely trio of Ali, Snoop Dogg and Buzz Aldrin," he writes.
U.S. tennis great Jim Courier notes, "The real stories in sport are located somewhere beyond the box scores. This collection of essays enlightens, entertains, and spotlights the reason we care so much about sports—the people involved."
Bob Latham is a litigation attorney in Dallas, Texas, and a columnist for SportsTravel magazine. He has been an International Rugby Board executive committee member, chairman of USA Rugby, and a member of the board of directors of the U.S. Olympic Committee. www.lathamsports.com.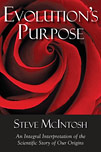 Evolution's Purpose: An Integral Interpretation of the Scientific Story of Our Origins
Steve McIntosh '87
SelectBooks
What is the purpose of evolution? Everything, including life, matter, and culture, is subject to the process, and science has shown evolution to be progressive through time. What if evolution was a way to bring science and spirituality together? This intriguing idea is at the heart of
Evolution's Purpose
.
Steve McIntosh takes readers from pre-biotic life forms through modern civilization and presents a new interconnected understanding of philosophy and science. "The philosophical recognition of evolution's purpose uplifts science and spirituality by better integrating and harmonizing these two indispensable approaches to truth," he writes.
McIntosh, an integral philosopher and member of Deepak Chopra's "Evolutionary Leaders" group, explains how the real meaning of evolution is to gradually open into greater understanding of beauty, truth and goodness. We experience evolution and are a part of it every time we make an effort to improve our own lives or the lives of others; in a sense, to understand evolution's purpose we need only to look within ourselves. The author makes a compelling case for how a deeper understanding of evolution can lead to a more evolved world. He explains how the science behind the story of our origins is compatible with ideas in contemporary spirituality.
Steve McIntosh is a founding partner of the Institute for Cultural Evolution, a think tank and social policy foundation. www.stevemcintosh.com.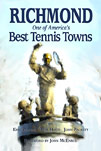 Richmond: One of America's Best Tennis Towns
Eric C. Perkins '96, Tom Hood, and John Packett
Dementi Milestone Publishing
Richmond: One of America's Best Tennis Towns traces more than a century of tennis history in Richmond, Virginia. Many people know that tennis great Arthur Ashe grew up in Richmond; he started playing tennis at a segregated playground at the age of 7. Ashe led the U.S. tennis team to victory in a Davis Cup tie that took place in 1968 at Richmond's Byrd Park—the same public courts he was turned away from as a child. But Ashe wasn't the first Richmond tennis player to make it into the U.S. Top 10—that was Penelope Anderson, who played the women's tennis circuit in the 1920s.
This book includes her story and the stories of other great players, teams, and organizations that have secured Richmond's place as an important tennis town. The Southeast's first indoor tennis courts opened in Richmond in the mid-'60s and several world records were set here in a women's pro tournament in 1984, including the longest point played in a professional tennis match—a 29-minute, 643-shot rally.
Nearly 200 color and black-and-white photographs, many never before published, grace the pages of Richmond: One of America's Best Tennis Towns. John McEnroe, one of the game's most talented and colorful players, wrote the foreword. He won tournaments in Richmond on both professional and senior tours during his competitive career.
Eric Perkins has played competitive tennis for more than three decades. Since 1996 he has served as president of the Richmond Tennis Association, a public charity that promotes tennis and good sportsmanship throughout the Richmond metropolitan area. He practices business law in Richmond. www.richmondtennis.org/book.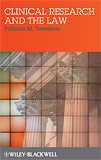 Clinical Research and the Law
Patricia M. Tereskerz '92
Wiley-Blackwell

As Clinical Research and the Law makes clear, the legal implications of conducting clinical research and clinical trials have become increasingly complex in recent years. Everyone involved in the work of clinical research and trials should be aware of the ethical issues involved and how the law affects medical practice and research. Much of the law and litigation involved in this field is relatively recent, and it is important to make sure that compliance is up-to-date on a range of key issues, including informed consent, conflict of interest, research contracts, standards and duty of care, establishment of clinical trials, and the disclosure and withholding of the results of clinical trials.
Clinical Research and the Law discusses each of these topics thoroughly and provides answers to the legal questions and potential legal challenges in medical research. This book is a practical guide for clinical investigators, their institutional administrators, health care administrators, and members of institutional review boards, and is an excellent resource for medical students, postgraduate research students, practicing attorneys, and counselors for teaching hospitals and institutions undertaking clinical research and contract research organizations. "Clinical Research and the Law provides thoughtful and practical information on a broad range of legal topics related to clinical research, with an emphasis on subject injury liability," notes a reviewer in Journal of Clinical Research Best Practices.
Patricia Tereskerz is director of the Program in Ethics and Policy at the University of Virginia's School of Medicine Center for Biomedical Ethics and Humanities and chairs the Conflicts of Interest Committee for UVA.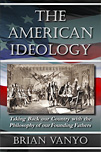 The American Ideology: Taking Back Our Country with the Philosophy of Our Founding Fathers
Brian Vanyo '10
Liberty Publishing
At a time when many Americans are frustrated with the scope and power of federal government, Brian Vanyo explains how they can make their voices heard in
The American Ideology
. He describes the fundamental principles upon which the nation was founded, details how the federal government has strayed from those ideals, then outlines how American liberty can be restored and sustained.
Vanyo draws on quotes by the Founding Fathers and the philosophers that influenced them, including John Locke, Charles de Montesquieu, and William Blackstone. He cites observations made by Alexis de Tocqueville in Democracy in America and relevant excerpts from speeches, laws, studies, and Supreme Court decisions, including the recent ruling on health care.
The author describes what he sees as the Constitution's true intent and warns of the dangers of departing from that original design. "In The American Ideology, Brian Vanyo pinpoints the fundamental values that made the United States the greatest nation in the history of the world," writes Rick Santorum, Republican 2012 presidential candidate. "Anyone who cares about the future of America must read this book."
Brian Vanyo served in the Afghanistan and Iraq wars and recently worked as an analyst at the Office of Naval Intelligence and the Defense Intelligence Agency. www.brianvanyo.com.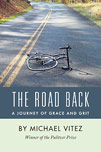 The Road Back: A Journey of Grace and Grit
by Michael Vitez
CreateSpace
The remarkable recovery of Matthew Miller, the son of
Michael S. Miller
'77,
is the subject of a new book by Pulitzer Prize winning author Michael Vitez. The story begins as Matthew, a member of the UVA triathlon club, lost control of his bicycle on the Blue Ridge Parkway and crossed the center line in the path of a Porsche. He hit the car, flipped into the air, and landed on the pavement. His faced was shattered and he lay motionless and unable to breathe.
Seconds later, Dr. Mark Harris, an anesthesiologist traveling in a car behind the Porsche, ran to the scene, and with an unusual maneuver few would have known to use, was able to get Matt to breathe again. That stroke of luck—having such a skilled physician at the scene in seconds—gave the young man a chance. The rest of the story is the gripping account of Matt's survival, his iron will to not only get a life back, but the life he was aiming for before his fate took a tragic turn that day on the parkway.
Fiction
The Innocent
David Baldacci '86
Grand Central Publishing
On the verge of turning 40, Will Robie was lean, muscular, cold-blooded, and at the peak of his powers. He was a hit man who never missed his target. He made a mistake once and suffered a broken nose, but he left it unset to remind him never to make that kind of mistake again. He traveled light when it came to emotions; they were a hazard in his trade.
When the police, the military, and even the FBI failed to eliminate a number-one enemy, Robie was the man to call. The latest target was located near Washington, D.C., which was highly unusual in this clandestine business. Robie's instincts told him that something was off about his directive in this mission, and he decides not to kill when he has the chance. In the sinister realm in which he operates, his hesitation makes him a target himself, and now he's on the run from those who hired him.
As he flees the scene, he crosses paths with a 14-year-old runaway from a foster home. Her parents have been murdered, and she herself is in danger. At great risk to himself, and going against every survival instinct he possesses, Robie decides to do what he can to protect her. Something tells him that she's a target at the center of a cover-up that involved her parents' deaths, a plot that leads back to the highest levels of power. "Baldacci catches you from the very first page and grabs your attention until the last word," writes a reviewer for the Lincoln Journal Star.
David Baldacci and his wife, Michelle, started the Wish You Well Foundation, which promotes literacy. Visit www.davidbaldacci.com.

Night Watch
Linda Fairstein '72
Dutton
In this latest thriller in Linda Fairstein's best-selling Alexandra Cooper series, Cooper travels to France for a romantic vacation with her boyfriend, the famous chef Luc Rouget. Their time together is interrupted by the murder of a woman, and the only clue to the crime is a matchbox from Lutece, the famed Manhattan restaurant Luc plans to reopen.
Did the dead woman, who worked as a bookkeeper for Luc, have any closer connection to him? Alex wondered, but only briefly, before she was called back to New York to work on another pressing case, in which a maid at the Eurotel has accused Mohammed Gil-Darsin, chief of the World Economic Bureau, of rape—an eerie echo of the recent high-profile incident in which a housekeeper in a Manhattan hotel made a similar accusation against Dominique Strauss-Kahn, then head of the International Monetary Fund.
As Alex works her way through developments in the Eurotel case, another Lutece matchbox is discovered on the corpse of an unemployed waiter found in Brooklyn's Gowanus Canal. Alex's earlier doubts about Luc and the young bookkeeper come back to haunt her—until she puts clues together to make sense of it all.
The author's deft descriptions of the New York and France scenes always lend a fascinating backdrop for sleuthing. In Night Watch, Fairstein gives details of legendary New York restaurants and a look at the fast-paced, highly competitive dealings that go on behind the scenes.
Linda Fairstein is a legal expert on crimes involving sexual assault and domestic violence, having served for more than two decades as chief of the sex crimes unit for the Manhattan District Attorney's office. In this, her 14th novel, she returns to describe intriguing places in the city she knows so well. www.lindafairstein.com.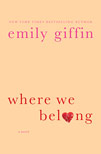 Where We Belong
Emily Giffin '97
St. Martin's Press
At the age of 36, Marian Caldwell is a television producer living the high life in New York City. She has an exciting career and a relationship with a dashing and sophisticated man. It's a life she'd always dreamed of, and everything seems to be falling into place. One night an 18-year-old girl named Kirby Rose arrives at her doorstep, and her knock on the door shakes the foundations of Marian's carefully orchestrated life.
When you keep a secret from people you love, how will it affect your relationships? Giffin explores that compelling theme through the alternating perspectives of the characters in Where We Belong. Marian and Kirby are about to discover things about themselves that will make them reconsider their lives and their choices and help them figure out where they really belong—in the end that could be where they least expected.
"In another surefire hit, the Something Borrowed author serves up pathos, humor and one doozy of a twist," notes Entertainment Weekly in its "Summer Must" list. "Where We Belong is a literary Rorschach test," notes a review in the Miami Herald. "The book, while thoroughly entertaining, will also prod readers to examine choices they've made in their lives." This is Giffin's sixth novel. www.emilygiffin.com.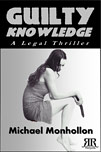 Guilty Knowledge: A Legal Thriller
Michael Monhollon '84
Reflection Publishing
Alan Dougherty was a 27-year-old attorney when he had an affair with his boss's daughter, Tracey Coleman. She was only 17. Her father found them out and Dougherty lost his job, though he managed to avoid going to prison. Plagued by guilt for his reckless behavior, he muddles through his days trying to put his life back together.
Then one night, Tracey arrived at his place in a thunderstorm, armed with a gun and running from drug dealers who are looking for her. She needs a place to hide, and soon will need a lawyer to defend her on a murder charge. Getting entangled in her life again would be crazy. Can Dougherty believe her story? Will he be able to see past her dark-eyed beauty? The passion he once felt for her comes back as soon as she steps back into his life, and he may not have a choice.
Michael Monhollon is dean of the Kelley College of Business at Hardin-Simmons University in Abilene, Texas. www.literaryclippings.com.

Before the Flood
John Sherman '06
Telemachus Press, LLC
In
Before the Flood
a journalist receives an assignment that challenges his own beliefs to the very core. The son of an Episcopal minister, he knew the Bible well, but he had turned into an atheist and was deeply cynical about organized religion and all of its trappings. He wrote articles about religion for a San Francisco newspaper, and now an Episcopal minister wants him to write about her adopted son, Manny, who she believes is the Second Coming of Christ. The reporter prides himself on his objectivity, and though at the outset he's full of misgivings, he pitches in to learn as much as possible about the young man's life.
Despite his initial doubts, he slowly begins to believe the young man's sincerity. The deeper he digs, the more unsettling his work becomes. He's trained to pull together the strands of a story, and he's good at his job, but every question seems to lead to a deeper one. The Bible verses he learned as a boy came back to haunt him. "…Therefore be ye also ready, for in such an hour as ye think not, the Son of Man cometh." (Matthew 24:36-44) Has the young man been sent to Earth by a higher power? Will he save us from our transgressions or punish us for them? Such questions underpin the narrative.
John Sherman is an investment banker in Charlotte, N.C. His book is available in e-book format through Amazon and iTunes.

Husband in Waiting
Robert J. Woolsey '67
Xlibris
There are lots of ways to prove your love is true.
In Husband in Waiting, Kurt Hanrahan, a political reporter working in Vienna, meets Toni, the love of his life, at the office. Young and vivacious, she captures his imagination and his heart. He's told other women he loved them, but he realizes he never really meant it until he met Toni. He takes the leap and proposes, and to his delight she accepts. There's one condition, though—his bride demands they have a "test year" in which they keep their marriage absolutely secret from friends, family, and casual acquaintances. She wants Kurt to get used to being married before they share the news with the rest of the world.
"I want to save you from the torture of suddenly having to help me pick out drapes for the living room," she tells him, "and the shock of seeing my pantyhose hanging from the shower bar in the bathroom." An extended period of adjustment would bolster their marriage, she thinks, and help them beat the odds of divorce over the long haul. "After this first year of marriage," she declares, "you'll think that the remaining ones are a vacation!"
Hanrahan protests, but what can he do? Besides, he realizes that Toni's headstrong nature is one of the things he loves about her. Reluctantly, he agrees. After tying the knot they did their best to keep it a secret and set out on an adventure that would test their patience, their love, and their wits.
Robert Woolsey recently retired from his practice as a trusts and estates attorney in New York and New Jersey. His first book, No Fighting in the War Room, describes his experience as a briefing officer for Army intelligence at the Pentagon during the Vietnam war.