1990s Class Notes
1990
Robert H. Cox is assistant director with the Public Company Accounting Oversight Board in Washington, D.C. The PCAOB is a nonprofit corporation established by Congress to oversee the audits of public companies in order to protect the interests of investors and further the public interest in the preparation of informative, accurate and independent audit reports. The PCAOB also oversees the audits of broker-dealers, including compliance reports filed pursuant to federal securities laws, to promote investor protection. Cox has been at PCAOB since 2011; prior to that he was a partner with Howrey.
Sean Gertner reports that representing Point Pleasant Beach post-[Hurricane] Sandy has been a challenge. Even so, he writes, "We are open for business. Come visit! Marla and I are being kept busy with the ever-growing schedules of our six-year-old, Eva, and three-year-old, Max, but it keeps me young."
UVA Dean of Students Allen Groves got the academic year off to a fun start when, with the help of students, he broke the Guinness World Record for most high-fives by an individual in one hour. Students lined up from one end of the Lawn to the other to participate. They needed 1,739 to break the record and logged in over 2,000. Football coach Mike London tweeted his congratulations, advising Groves, "You may need to see our trainers tomorrow for treatment." Such fun events seem a natural for Groves, who led a UVA version of the Harlem Shake on the Lawn earlier in the year.
Catharina Y. Min serves as the office managing partner of the Silicon Valley office of Reed Smith, where she focuses on cross border and domestic M&A and venture capital/emerging companies work. Min was named chairperson of Council of Korean Americans, a national organization of Korean American leaders working to address issues of importance to Korean Americans. She recently received the Debra Zumwalt Pioneer Award, which is "presented to a woman general counsel or law firm partner who has transformed being the 'first' into being a catalyst for change" at the 2013 West Coast Transformative Leadership Awards. She lives in San Francisco with her husband, John Fish, who is a partner at Littler Mendelson, and two daughters, Isabella (9) and Sydney (8).
Linda Papst de Leon is of counsel to Gates, O'Doherty, Gonter & Guy in San Diego, Calif., where she focuses on all areas of family law. She was previously with Seltzer Caplan McMahon Vitek.

Russell S. Sayre is in Best Lawyers 2014 in appellate practice, commercial litigation, and litigation-banking & finance. He is a partner with Taft Stettinius & Hollister in Cincinnati, Ohio, where he concentrates his practice on litigation, arbitration, and dispute resolution.
William Thro is general counsel of the University of Kentucky in Lexington. He returned home to Kentucky after spending four years as solicitor general of Virginia and eight years as University counsel of Christopher Newport University.

The Exacting Business of Legal Translation
By Rebecca Barns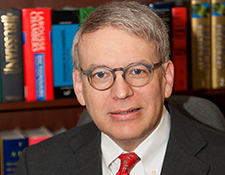 Thomas L. West III '90 has a knack for languages that proved to be a notable asset in Law School. Working with his mentor, Professor Daniel Meador, who had written a book on East German law and wanted to stay informed about changes when the Berlin Wall came down, West translated German law review articles, court decisions, and newspaper articles orally for him.
After graduation from Law School, West practiced for five years with Alston & Bird in Atlanta. He soon discovered how difficult it was to get useful legal translations from translators who lack a legal background. Sometimes firms would request translation from English into their language, then end up requesting the original document in English because that would be clearer to them than a half-baked translation. West saw a need and left the practice of law to fill it.

In 1995 he founded Intermark Language Services Corporation, a legal and business translation company located in Chattanooga, Tenn., that serves law firms, financial institutions, and Fortune 500 companies around the world. Most of the work is for clients in Europe. Intermark has three full-time staff members and scores of freelance translators. Altogether, they have expertise in ten European languages. West is certified to translate from French, Spanish, German, and Dutch to English and speaks six other languages as well. But the key to Intermark's success is the fact that all the translators have legal backgrounds. Many of them are former attorneys.

Legal translation is challenging on several levels. To do a good job translating a legal document from English to French, for instance, you not only have to understand what terms mean; you have to know how you would say it in French. To be a good legal translator you have to be more than fluent. You need a keen eye for detail and the patience to figure things out because accuracy is crucial. New laws bring new terms to decipher, so a bit of detective work may be required.

West credits his education at the Law School for sharpening skills that have proven to be invaluable in his business. The exams for his courses pushed him to concentrate. "A question could focus on one specific point," he recalls, "and if you weren't really paying attention, you could head off in the wrong direction." The same is true in translation.

In hindsight, he regrets not taking a class in ancient Roman law. "The legal systems in Europe have their foundations in Justinian law. Although at the time I didn't know where my law career would take me, it turns out that that would have been very useful in my work."

Last year West published the second edition of The Spanish-English Dictionary of Law and Business (see In Print). The volume includes thousands of essential terms and phrases and complete coverage of terminology used in all 20 Spanish-speaking countries. (See In Print.)
1991


Jeremiah DeBerry has joined Mayer Brown in New York City as director of diversity & inclusion in the U.S. He was previously director of diversity with Cadwalader, Wickersham & Taft.


Richard E. Farley is a partner in the leveraged finance group with Paul Hastings in New York City, where he focuses his practice on global high-yield bond and leveraged loan transactions. Within two years of being hired to head the firm's leveraged finance department, Paul Hastings was ranked number three in deal making by the Financial Times. His writing on the banking industry has been published in The New York Times, The Wall Street Journal, CNNMoney.com, and numerous other publications. He often appears on Bloomberg TV, and last year he received a Bloomberg BNA Burton Award for Legal Achievement in association with the Library of Congress for his writing.
Farley serves on the board of directors of Herbert G. Birch Services, New York State's largest non-governmental provider of education and related services to children and adults with autism and other mental disabilities. He chairs the board of directors of Love Heals, the Alison Gertz Foundation for AIDS Education, the leading provider of HIV/AIDS education to young people in New York City. He serves on the board of directors of the non-profit organization, REACT to FILM, which through sharing documentary films aims to engage and inspire young people to get involved in community issues. Farley also serves on the board of The Common Good, a non-profit organization that seeks common ground and encourages civic engagement.
Ethan K. Knowlden is senior vice president, general counsel, and secretary for Complete Genomics, Inc., based in Mountain View, Calif. The company, which has 200 employees, uses the latest technology to provide the most accurate whole-human genome sequencing available. In March, Complete Genomics was acquired by BGI, the world's largest sequencing company, headquartered in Shenzhen, China.

Alexander M. Macaulay is listed in 2013 Virginia Super Lawyers and Best Lawyers 2014 in government relations. He is with Macaulay & Burtch in Richmond, where he focuses his practice on government relations, health care, and business disputes.

Thomas W. Thagard III is listed in Alabama Super Lawyers 2013 in business litigation and named in Best Lawyers 2014 as Lawyer of the Year in mergers and acquisitions. He is a shareholder and co-chair of the general litigation practice group with Maynard Cooper & Gale in Birmingham.

1992
Sheri J. Caplan has written and published Petticoats and Pinstripes: Portraits of Women in Wall Street's History, a collection of biographical essays of women who helped shape America's financial destiny. This is the first book to place their contributions to American finance in a historical perspective (see In Print). Caplan is a security arbitrator for the Financial Industry Regulatory Authority (FINRA).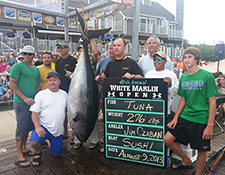 James N. Czaban earned an "especially tasty honor" this August when he caught a 276-pound bigeye tuna to win first place in the tuna division of the 40th annual White Marlin Open in Ocean City, Md. Appropriately, he caught the monster fish while on the boat Sushi. The fish earned Jim and his teammates a record-setting $573,000, the most ever paid out for a tuna in a fishing tournament. With two kids entering college soon, Jim notes that his share of the purse "might pay for one semester's tuition," but he'll also put part of it aside to help fund "investments" in future tournaments. When he's not fishing, he is the chair of Wiley Rein's FDA practice in Washington, D.C., focusing on pharmaceutical regulatory and IP strategies and food safety compliance.
Avi Garbow is general counsel at the U.S. Environmental Protection Agency, and came to that role with nearly two decades of environmental law experience in the private and public sectors. He was appointed by President Obama to serve as EPA's deputy general counsel in 2009, and served in that role before being nominated by the president and confirmed unanimously by the senate to serve as general counsel. He has served in EPA's Office of Enforcement and Compliance Assurance and as a federal prosecutor in the Department of Justice environmental crimes section. In private practice he was a litigation partner and junior partner at two major international firms.
Kevin W. Grierson has joined Culhane Meadows in Washington, D.C., where he is partner and co-chair of the intellectual property group.
Jane E. Kurtz recently published 3 Ingredient Cocktails, an illustrated how-to guide for simple and successful cocktail mixology seasoned with humor. Her nom de plume is J.K. O'Hanlon or "Thirsty Jane." (See In Print.)
Vytas A. Petrulis is listed in Best Lawyers 2014 in real estate law. He is a partner with Jackson Walker in Houston, Tex., where he focuses his practice on real estate development, investment, leasing, and finance.
James E. Ryan was appointed dean of the Harvard Graduate School of Education and began his term on September 1. Jim is one of the nation's leading scholars of education law and policy. Before being appointed to the HGSE deanship, Jim was an award-winning faculty member and former academic associate dean at the Law School, where he began educating new UVA lawyers in 1998. The Law School's great loss is Harvard's fortune.
Randi Rimerman Serota died on September 1 after a year-long battle with cancer. After law school she clerked for the Hon. Stanley Harris of the U.S. District Court in Washington, D.C., before beginning her career as a trial attorney for the civil division of the U.S. Justice Department. She later joined Duane Morris in Philadelphia, where she focused on employment law, and was most recently associate general counsel and director of compliance at Ellucian in Malvern, Pa. Randi is survived by her husband, Howard, and sons, Max and Adam.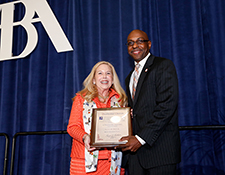 Photo credit: ABA Standing Committee on Pro Bono & Public Service
Florida attorney
Theodore W. Small Jr.
was honored with a 2013 American Bar Association Presidential Citation for Exemplary Leadership in Enhancing Pro Bono Legal Services and Improving the Legal Profession. During his years as a member of the ABA's standing committee on pro bono and public service (2009-12), Small led efforts to produce Supporting Justice III: A Report on the Pro Bono Work of America's Lawyers, a publication that provides critical and important data for law-related organizations, pro bono attorneys, and providers.
"This [report] will increase awareness of the growing need for pro bono attorneys and provide high quality information to guide the recruitment, planning, structure, and provision of pro bono legal services to the poor. Ted is a strong advocate and resource for our members, for our association, and for our profession," remarked then ABA President Laurel G. Bellows while presenting the presidential citation.

Small addressed the importance of the legal community's collective pro bono work on the occasion of his receiving a City of DeLand (Florida) Proclamation honoring his work. While receiving the proclamation for more than 20 years of pro bono work and thousands of hours of public service work in the community, Small said, "I humbly accept the Proclamation honoring my pro bono commitments on behalf of the many unrecognized pro bono lawyers and legal assistants who volunteer their legal skills to represent those who cannot afford to pay for reasonable access to our justice system. Repeated studies show that over 80% of the legal services needs of poor Americans go unmet." Small also noted the event coincided with 2013 National Pro Bono Week, October 20-26. Small has a solo practice in DeLand, and focuses on business, employment, and contract law and litigation.

1993


Harmeet Dhillon married Sarvjit Randhawa in 2011. In 2012 Harmeet ran for the California State Senate as the Republican nominee in San Francisco. On March 3, 2013, she was elected the first woman vice chairman of the California Republican Party. She is currently serving her second term as chair of the San Francisco GOP.
She balances her business, political law, employment, and civil rights litigation practice with daily volunteer political activities and knitting. In 2012 she started an organic California yarn and knitwear company called Sea Ranch Woolworks, which specializes in ethically sourced California sheep wool and alpaca yarns and knitwear, featuring the wool of the Sea Ranch sheep.
Mike Klein writes that while the Klein family has grown since its days at Withers Hall, it thrives. His daughter, Allie (26) is a UVA grad and now a 3L at William & Mary Law; his son Andrew (23) is a James Madison University grad and an Infantry second lieutenant in the 82nd Airborne Division at Ft. Bragg, N.C.; son Reilly (18) is a midshipman (plebe) at the U.S. Naval Academy; identical twins Blayney and Emma (14) are 9th graders at the Collegiate School in Richmond. His wife, Lee, teaches second grade at St. Mary's in Richmond, "and more beautiful today than the day we married more than 27 years ago. As for me, I'm just happy. If you find yourself in Richmond, let's grab a beer and catch up."
Dickens "Deke" Mathieu became senior vice president and general counsel at Syracuse University in July. He serves as the university's chief legal officer and as a member of the chancellor's cabinet. He was previously senior legal counsel at Tufts University.
Tom McThenia's twin sons, Andrew and Sam, are first years at UVA (College and Engineering), which gives him "a great excuse to come back to Charlottesville from Florida." Tom enjoys practicing law with GrayRobinson in Orlando and Gainesville.

Robert J. Schmidt Jr. is listed in Chambers USA 2013 in natural resources & environmental law and Best Lawyers 2014 in environmental law-litigation and environmental-water law. He is a partner with Porter Wright in Columbus, Ohio, where he represents clients in all major environmental programs, including the Clean Air Act, Clean Water Act, Superfund, solid and hazardous waste, emergency planning, and agricultural issues.

Michael D. Steger formed Steger Krane LLP in February. Based in New York City, the firm practices intellectual property, entertainment, corporate and employment law, and commercial litigation. Steger had a solo law practice for the previous seven years.

1994
After three years in Mexico City, Jorgan Andrews arrived in Bogota, Colombia, for his next assignment with the U.S. State Department. His wife, Sara Craig, who is also a Foreign Service Officer, and children Soren (11), Karsten (10), and Dagny (6) accompanied him. As deputy director of the U.S. Embassy's international narcotics and law enforcement section, Jorgan implements programs to professionalize Colombia's justice sector and law enforcement agencies while countering narcotics production and trafficking.
Brian R. Booker is included in the 2013 Southwest Super Lawyers list in the area of business litigation. He is a partner with Quarles & Brady in Phoenix, Ariz., where he focuses his practice on commercial litigation with an emphasis on commercial and professional liability, real estate, securities fraud, and product liability.
Heidi K. Brown is an associate professor of law at New York Law School in Manhattan, where she teaches evidence, legal practice, and deposition skills. She recently was appointed to the board of the American Association of Law Schools' committee on balance in legal education. She is working on a two-book series for legal publisher Wolters Kluwer on objective and persuasive legal analysis. Heidi is also developing programs to assist law students and lawyers who suffer from extreme public speaking anxiety. Her article, "The Silent but Gifted Law Student: Transforming Anxious Public Speakers into Well-Rounded Advocates," was recently published in the Journal of the Legal Writing Institute (18 Leg. Writing 291 (2012)).
Eric Leicht practices banking law at White & Case in New York City and is the head of the banking section for the Americas. He lives with his wife, Kathy, and their children, Luke (11), Alex (9), and Ben (5), in Brooklyn Heights.

John B. Nalbandian has been selected for inclusion in Best Lawyers 2014 in appellate practice. He is a partner in the litigation practice group of Taft Stettinius & Hollister in Cincinnati, Ohio.
Stephanie Shepard Cobb lives in London with her husband, Shane Cobb '93, and children, Zoe (13), Liesel (10), and Atticus (8). She recently joined Stanhope Capital, a wealth manager in London, as general counsel and chief compliance officer. She is also a trustee of the London Children's Ballet, an organization dedicated to changing the lives of children through dance. She and her family had a great time this summer in France catching up with Liz McCraw McCarron, Stacey Geis, and Dave Burke '93 and their families.
After 17 years in the Richmond and Houston offices of McGuireWoods, during which work took him to London, Frankfurt, and Singapore, Rob Tyler has moved his intellectual property litigation and counseling practice to Richmond-based Spotts Fain. He now focuses more on issues facing middle-market clients, and is renewing his acquaintance with courts in Virginia. He "mourns the loss of his frequent flyer status," he writes, "and that's about it." Rob and his wife, Crystal, live in Midlothian.
Carole Yeatts is director of career and professional development programming for the University of Richmond School of Law. She lives in Bon Air with her two children.

1995
Jonathan T. Blank is listed in Virginia Super Lawyers 2013 in energy and natural resources, business litigation, and construction litigation and was included among Client Service All Stars in energy litigation, BTI Consulting Group 2013. Blank is also listed in Best Lawyers 2014 in commercial litigation. He is office managing partner and co-chair of the energy litigation group and the real estate and construction marketing team with McGuireWoods in Charlottesville.
Steve Mahle was counsel to the Florida Justice Reform Institute in a multi-year lobbying effort that culminated in the Florida legislature replacing Florida's 90-year-old expert evidence standard with the modern Daubert standard for admissibility of expert testimony. The law took effect in July. In September Mahle and three federal judges made a CLE presentation discussing the impact of this Daubert legislation in Florida.
His practice concentrates on the evaluation, challenge, and exclusion (or proffer and admission) of scientific and other expert testimony under Daubert and the other standards for admissibility of expert testimony, and includes econometric analysis of expert testimony and legal analysis of the econometrics used by experts. He posts some of his work on DaubertCounsel.com. Mahle practices throughout the country from Boca Raton, Florida.
Chris Osborn presents CLE seminars on ethics and professionalism through ReelTime CLE, www.reeltimecle.com, a company he co-founded in 2010 (with a former lawyer turned counselor). The live, interactive ReelTime CLE seminar format uses offbeat film clips as the springboard for a lively, dynamic discussion of professional responsibility and ethical decision making in the real world of practice (particularly as the latter may be affected by stress and other mental health-related issues). After presenting its programs initially throughout North and South Carolina, in the past three years ReelTime CLE has expanded to partner with state bars or bar associations in Georgia, New Mexico, New York, Oregon, and Virginia. In September ReelTime CLE debuted for the Oregon State Bar its newest program, "Accidental Racists," and Other Elephants in the Room: The Impact of Subtle Forms of Bias on Access to Justice.

Having discovered a love for teaching, Chris left private practice in the fall of 2012 to join Meredith Shackelford Jeffries '94 and Tony Ketron '98 on the full-time faculty of the Charlotte School of Law in North Carolina. During his first year, Chris taught contracts (which he conducts in the spirit and in honor of former dean Bob Scott, whom he portrayed in The Libel Show), and this year is teaching civil procedure. Chris's scholarship and future teaching efforts will be focused on ethics, professional responsibility, and the promotion of innovative and effective ways of teaching those subjects. He and his wife, Wendy, celebrated their 20th wedding anniversary in August. They continue to live in Charlotte with their three daughters (ages 15, 13, and 11).
Leah Ward Sears LL.M. has been elected a fellow of the American Academy of Appellate Lawyers. She is a partner with Schiff Hardin in Atlanta, Ga., where she leads the national appellate client service team.

1996
In August Damian Capozzola proudly launched his own firm, specializing in commercial litigation, torts, employment law, and health care. See www.ddclaw.com. He still lives and works in Los Angeles, where he is originally from, with Renee, his wife of 12 years, and their two sons, Donovan (6), and Dean (2). In his free time, Damian serves as an assistant track coach for one of the local high schools on weekends and enjoys scuba diving, which gives him the opportunity to help his wife with her new business in underwater photography, www.beneaththesurfaceimaging.com.

Andy Coburn is listed in Best Lawyers 2014 for securities/capital markets law, corporate law, business organizations (including LLCs and partnerships), and employee benefits (ERISA) law. He was also recognized by Greenville Business Magazine as one of the area's legal elite in banking & finance.
Coburn has been selected to participate in the Liberty Fellowship Class of 2015. The Liberty Fellowship is a statewide leadership initiative established by The Aspen Institute, Wofford College, and philanthropists Anna and Hayne Hipp. Participants are chosen from across South Carolina based on their proven leadership abilities and their commitment to moving the state forward. Coburn is a member of Wyche in Greenville, and focuses his practice on mergers and acquisitions, corporate reorganizations, structuring of joint ventures, securities offerings, and executive compensation and benefits.
Kevin Drucker is shareholder with Mendelsohn, Drucker & Dunleavy in Philadelphia, Pa. (previously Mendelsohn, Drucker & Associates). He leads the firm's U.S. trademark prosecution, intellectual property licensing, enforcement, and litigation practices.
Mark A. Knueve has been recognized in Chambers USA 2013 and Ohio Super Lawyers 2013 in employment and labor law. He was also in Best Lawyers 2014 for employment law-management and litigation-labor & employment. He is a partner with Vorys, Sater, Seymour and Pease in Columbus.

1997
Brian W. Byrd has been recognized in Chambers USA 2013 as a leader in real estate law and in Best Lawyers 2014 in real estate law and land use & zoning law. He is with Smith Moore Leatherwood in Greensboro, N.C.
Creighton Drury was named executive director of Covenant House New York in June. He served as chief operating officer since joining the organization in February 2012, and in that role he led a number of initiatives in health, education, and neighborhood economic development strategies, as well as overseeing crisis and long-term care needs of youth who came to Covenant House for help. Covenant House New York was established in 1972 and served more than 6,000 youth last year.
Covenant House New York provides emergency shelter and basic needs—a shower, a warm meal, clean clothes, medical help, and encouragement—for homeless, runaway, and high-risk youth in New York City. Covenant House, the umbrella organization, is the largest privately funded agency serving homeless youth in the nation, with facilities, or "houses," in 22 cities throughout the U.S., Canada, and Latin America.

Drury brings a great deal of experience to his new position. Before attending Law School, he was assistant state director to U.S. Senator Bill Bradley. After graduation, he practiced law with Lowenstein Sandler, focusing his work on constitutional law and civil rights legislation. He came to Covenant House after serving as president and executive vice president of the nonprofit New Jersey Community Development Corporation, where he saw the annual operating budget increase from $1.5 to $20 million. As New Jersey's Director of Gang and Crime Prevention from 2008–10, he helped shape state policy relating to at-risk urban youth.
Drury has built strong ties with social service providers and community leaders that work together to create a crucial place of refuge, support, and more promising futures for many of the city's neediest young people.

Eric Graben is listed in Best Lawyers 2014 for corporate law and securities/capital markets law and named Greenville Lawyer of the Year in securities/capital markets law. Graben was also recognized by Greenville Business magazine as one of the area's legal elite for 2013 in the banking & finance practice area. He is a member at Wyche, where he represents both public and private company clients in corporate and securities law matters and complex transactions.
Kevin W. Holt is listed in Best Lawyers 2014 in commercial litigation. He is a partner with Gentry Locke Rakes & Moore in Roanoke, Va., where he focuses his practice on commercial, employment, and ERISA litigation.

1998


William R. Borchers was included in S.A. Scene's 2013 Best San Antonio (Texas) Lawyers list in intellectual property. He is a partner with Jackson Walker.


Amy E. Davis was recognized by Texas Lawyers as a legal leader on the rise. She is a partner and shareholder with Christiansen Davis Bullock in Dallas, where she focuses her practice primarily on labor and employment law and commercial litigation.
Jonathan Frutkin published Equity Crowdfunding: Transforming Customers into Loyal Owners. In the book, he explains how the world of finance is about to change. Smart business owners will embrace the idea of turning customers into loyal owners—and even promoters—for their business (see In Print). Frutkin is CEO of Cricca Funding, a consulting firm that works with locally owned businesses to take advantage of equity crowdfunding, with offices in Scottsdale, Ariz., and Atlanta, Ga.
Gary M. Gansle has accepted a leadership position with Squire Sanders (US) LLP as practice group leader of the Northern California employment law practice, resident in the firm's Silicon Valley office. Gary writes he was pleased to also bring his entire team from his former firm to join him at Squire Sanders, which has over 1300 attorneys in 39 offices around the world. Gary is excited about the challenges that lie ahead as he continues to grow his group locally, and his practice locally and internationally.
Jennifer Murphy Romig has launched a new blog, "Listen Like a Lawyer," at www.listenlikealawyer.com. The blog's focus is on effective listening in the legal context: the theory, practice, and benefits for lawyers and other legal professionals, as well as law students and professors. Please contact Jennifer Romig at jromig@emory.edu if you would like to suggest an idea or potentially be interviewed for "Listen Like a Lawyer."
James F. Neale is listed in Virginia Super Lawyers 2013 in personal injury defense-general, civil litigation defense, and personal injury plaintiff- general. He is also listed in Best Lawyers 2014 in product liability litigation. BTI Consulting Group named him a Client Service All Star in product liability law. He is a partner with McGuireWoods in Charlottesville.
Helen Wan is the author of the debut novel The Partner Track, published by St. Martin's Press in September, about a young minority woman at a prestigious corporate law firm. The novel explores how difference, diversity, and "outsider" status complicate the ascent of young lawyers up the corporate ladder (see In Print). Wan is associate general counsel at the Time Inc. division of Time Warner Inc. She lives with her family in New York.

1999
Jenna (Jones) Bucha has returned to Northern Virginia for an assignment with the State Department's Executive Secretariat. This follows a two-year tour in Pristina, Kosovo, where she served in the U.S. Embassy's political and economic section as the director for the Bureau of International Narcotics and Law Enforcement Affairs. In August Jenna and her husband welcomed their third child, a daughter, who is doted on by her two older brothers.
Stephanie L. Chandler was included in S.A. Scene's 2013 Best San Antonio Lawyers list in business & corporate and mergers & acquisitions. She is a partner with Jackson Walker.
Todd W. Latz is currently the CEO of MedQuest, Inc., a leading owner, operator, and manager of diagnostic imaging facilities, with over 75 centers in 8 states. He lives in Atlanta, Ga., with his wife, Jenny, and their three children, Alex (10), Sophie (7), and Gaby (4).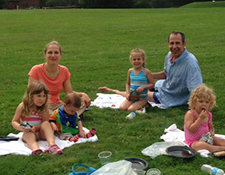 Michael Rakower writes, "The past several months have been quite fruitful. First, Sali '99 and I had our fourth child in December 2012. Our family now includes older sisters Rachel, Becca, and Hannah and baby brother Jake. Second, my boutique litigation practice expanded in November 2012, and the firm is now known as Rakower Lupkin PLLC. Third, I was selected for inclusion in the 2013 New York Metropolitan Edition of Super Lawyers."
Anthony M. Russell was recognized as a rising star in personal injury plaintiff-medical malpractice in Virginia Super Lawyers 2013 and is listed in Best Lawyers 2014 in mass tort litigation/ class actions-plaintiffs, medical malpractice law-plaintiffs, and personal injury litigation-plaintiffs. He is a partner in the medical malpractice, personal injury, and products liability groups with Gentry Locke Rakes & Moore in Roanoke.
Bellamy Stoneburner has been recognized as a rising star in Virginia Super Lawyers 2013. She is an associate with Cantor Stoneburner Ford Grana and Buckner in Richmond, where she focuses her practice on medical negligence, neurological birth-related injury, and complex personal injury litigation.
Laura Webb Khatcheressian joined the faculty of the University of Richmond School of Law in June as an assistant professor of legal writing.