Faculty News & Briefs

In September Kenneth Abraham presented a paper at a faculty workshop, entitled "Self-Proving Causation." In October he presented a paper, "Reclassification Risk and Its Regulation," co-authored with Professor Pierre-Andre Chiappori of the Columbia University Department of Economics, to a conference on "The Law and Economics of Insurance" held at the University of Connecticut School of Law.

Kerry Abrams
published five articles and book reviews in the spring and summer of 2013: "Plenary Power Preemption" in the Virginia Law Review, "Citizen Spouse" in the California Law Review, "Family History, Inside and Out" in the Michigan Law Review, "What Makes the Family Special?" in the Chicago Law Review, and "The End of Annulment" in the Journal of Gender, Race and Justice. "Plenary Power Preemption" was cited in Justice Sotomayor's dissent in
Mutual Pharmaceutical Company v. Bartlett.
Abrams also filed an amicus brief in Hollingsworth v. Perry, the Supreme Court case on the constitutionality of California's ban on same-sex marriage. After the Court dismissed Perry and struck down the Defense of Marriage Act in United States v. Windsor, Abrams wrote a series of blog posts on the Concurring Opinions blog discussing how the Windsor case might impact immigration law.
In May
Brandon Garrett
and Abrams traveled to Muenster, Germany, where they taught a two-week course to German law students on "Current Issues in American Public Law."
In September Abrams helped plan and participated on a panel held on Grounds entitled "After Windsor: Changing Marriage Laws in the USA." Other participants were Claire Guthrie Gastanaga '74, head of the Virginia ACLU, and James Parrish, head of Equality Virginia and a graduate of UVA. The panel was moderated by Allen Groves '90, dean of students at UVA. Charlotte Patterson, professor of psychology at UVA and chair of the Program in Women, Gender, and Sexuality, helped to plan and sponsor the program.
Also in September Abrams also discussed the Windsor and Perry cases for the 2013 Supreme Court roundup at the Law School, an event sponsored by the Student Legal Forum and planned by A.E. Dick Howard '61. Other panelists were Kim Forde-Mazrui and Risa Goluboff.

In February Barbara Armacost will be presenting her paper, "Restorative Justice" at the Love and Law Conference at Pepperdine University in Malibu, Calif.

In July Margo Bagley's book review, "On Shaky Ground? Review of Rajshree Chandra, Knowledge as Property: Issues in the Moral Grounding of Intellectual Property Rights" appeared in the Journal of Intellectual Property Law & Practice. Her article "The Wheat and the GMO Tares: Lessons from Plant Patent Litigation and the Parables of Christ" will appear in the St. Thomas Law Journal (forthcoming 2013, symposium issue).
In June she was a panelist at ATRIP Congress, University of Oxford, UK, on "Quality Control and Ranking of Specialized IP Journals." In September as a member of the scientific committee, Bagley was panel moderator and paper discussant at the European Policy on Intellectual Property Conference in Paris, France.
In November Bagley spoke at a meeting highlighting the release of her Woodrow Wilson Center-commissioned report, co-authored with Arti Rai, on "The Nagoya Protocol and Synthetic Biology."

Michal Barzuza's paper "Noise Adopters" is forthcoming in the Columbia Business Law Journal. She presented the paper at Brooklyn Law School in August. She also presented "Do Director Interlocks Empower Outside Directors?" (co-authored with Quinn Curtis) at the American Law and Economics Association Conference in Nashville in May and at Fordham Law School in October.

The tragic shootings at Sandy Hook, Chicago, and the Washington Navy Yard in recent months have heightened public interest in the laws governing access to firearms by people with serious mental illness. Richard Bonnie '69 has been actively involved in efforts to develop and enact sensible evidence-based proposals on these issues in Washington and in state legislatures. A Consortium on Risk-Based Firearm Policies, which he helped to create with other experts on mental health, public health, and gun violence, is developing legislative proposals on criteria for temporary removal of firearms from people experiencing episodes that elevate risk of suicide or violence, for disqualifying people from purchasing firearms if they have histories of violent misdemeanors, and for restoring firearm rights to people previously disqualified based on histories of mental illness. These proposals will be officially released at a Public Forum on Risk-Based Policies for Restricting and Restoring Firearm Rights to be held at the University's Batten School of Leadership and Public Policy in December.
In June in Philadelphia Bonnie participated in a two-day discussion of the effects of legal protection of liberty and privacy in mental health care, with the aim of identifying policies and practices that assure that people experiencing mental health crises get the care they need in a timely, supportive and effective way. In October he spoke at the annual meeting of the Institute of Medicine in Washington on professional ethics, human rights and the values of medicine.
Bonnie has also continued to promote an overhaul of the juvenile justice system based on the 2013 report of a National Academy of Sciences study he chaired. After the report (Reforming Juvenile Justice: A Developmental Approach) was published, the Department of Justice requested the National Academies to formulate a road map for the Office of Juvenile Justice and Delinquency Prevention to carry out the vision set forth in the report. Bonnie agreed to chair this new study, which began its work in November. Bonnie also presented the keynote address at the annual conference of the Virginia Juvenile Justice Association in November and will present remarks at the MacArthur Foundation's Annual Models for Change Conference in December where he will discuss the legal implications of continued advances in our understanding of neurobiological development during adolescence.
Bonnie has also continued to explore the legal and public policy implications of emerging scientific understanding of the neurobiological, psychological, and social development of young adults and about the social, cultural, and economic landscape in which transitions to adulthood are now occurring. He is chairing a two-part study for the National Academy of Sciences on Improving the Health, Safety and Wellbeing of Young Adults. A summary of scientific workshop held in May was published in October and Bonnie is now heading a two-year consensus study that focus on the implications of current research for the nation's health, education, and welfare systems and public policies. He participated in October at a Colloquium on this topic at UVA's Curry School of Education sponsored by Youth-Nex, a center focusing on positive youth development.
One of the salient features of the public health literature on young adults is the persistence of high rates of risk-taking, including peak levels of and alcohol and drug use and vehicle crashes, into the mid-twenties – an extended period of vulnerability beyond adolescence. This period is also the period of onset for many types of serious mental illness. Bonnie's work in this area has already included a 2004 report for the National Academy of Sciences on reducing underage drinking and he is currently chairing a Congressionally mandated study for the Institute of Medicine on the minimum purchase age for tobacco.
Referenda in Washington and Colorado in November of 2012 suddenly revived public discussion of marijuana legalization, a topic that Bonnie addressed in the 1970s in both the academic literature and the public forum. In June he made a presentation at seminar at the National Academy of Sciences on the challenges of regulating marijuana in a way that adequately protects the public health. He offered lessons in regulatory design drawn from the nation's experiences with alcohol and tobacco regulation. He particularly focused on use of public distribution monopolies, licensing controls, and other strategies for avoiding private promotional expenditures aiming to increase consumption, while establishing and funding channels for communicating effective public health messages. He made presentations on this topic at several other conferences, including a symposium on Compelled Commercial Speech at the Law School in October sponsored by the Thomas Jefferson Center for the Protection of Free Expression.

This fall
Darryl Brown '90
is visiting on the faculty of UCLA law school. In January he is publishing an article on "The Uncertain Effects of Efficiency in Criminal Process" in the Virginia Law Review. Brown is slated to present papers at the Criminal Justice Round Table at Vanderbilt University in November and at the Criminal Justice Symposium at Southern Methodist University Law School in January.

In September Jonathan Cannon was elected as a Fellow of the National Academy of Public Administration. He is serving as Vice-Chair of a National Academy of Sciences committee on the future of EPA's laboratory system, which will issue its report next spring. He is working to complete a draft of a book on the environmental decisions of the Supreme Court by December.

Last spring
George Cohen
reported on two conferences at which he was presenting papers. One of those papers has now been published: "Beyond the No-Contact Rule: Ex Parte Contact by Lawyers with Nonclients" in the Tulane Law Review. The other, "The State of Lawyer Knowledge Under the Model Rules of Professional Conduct," will be published in January by the American University Business Law Review. Also in January Cohen will be speaking at the AALS annual meeting on "Productively Participating in Institutional Governance."
This year Cohen is serving as the immediate past chair of the UVA Faculty Senate. In that capacity, he serves as the faculty consulting member on the Board of Visitors' Educational Policy Committee, Special Committee on Diversity, and Advancement and Communications Committee.

In September Albert Choi presented at the Annual Reputation Symposium at Oxford University and in October at the Organizational Economics Workshop at the Sloan School, Massachusetts Institute of Technology.
In December he will be presenting at the Theoretical Law and Economics Conference at Vanderbilt University Law School; in January at the law and economics workshop at University of Chicago Law School; and in March at the law and economics workshop at UCLA Law School.

Michael Collins's dedication to teaching was rewarded in April with the University of Virginia All-University Teaching Award. He is one of nine UVA professors to receive the accolade this year. "I'm really happy to get the award," Collins said. "It means a lot to me, particularly because there are so many good teachers at the Law School and because the faculty seems to take teaching seriously." Collins previously taught at Tulane Law School, where he won the school's distinguished teaching award three times. In addition to his numerous published articles, he has co-authored casebooks on federal jurisdiction, civil procedure, and most recently, on transnational civil litigation.
Collins also published a new casebook entitled Transnational Civil Litigation (West 2013) with George Rutherglen and Joachim Zekoll (Frankfurt); and his article "Jurisdictional Discrimination and Full Faith and Credit," co-authored with Ann Woolhandler, will be published in the Emory Law Journal next spring.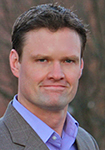 Kevin Cope's
article, "The Intermestic Constitution: Lessons From the World's Newest Nation," was published in volume 53 of the Virginia Journal of International Law. Cope's latest paper, "Elective International Law in Congress," was one of six submissions recently selected for presentation at the upcoming annual workshop of the American Society of International Law's International Law in Domestic Courts Interest Group, to be held at Yale Law School. In October he presented the paper at Washington and Lee University School of Law.
Cope recently began serving on the supervisory committee of the American Bar Association's International Law in U.S. Politics National Law School Consortium. As part of the consortium, he supervises a group of law-student editors who research and write short articles on developing issues related to international law in U.S. politics.
In October, as part of Georgetown University Law Center's Supreme Court Institute, Cope served on a panel that mooted one of the advocates in Bond v. United States. Bond addresses, among other things, Congress's power to implement aspects of the Chemical Weapons Convention. During the 2013-14 academic year, Cope is serving as a visiting associate professor of law at Georgetown, where he teaches International Law and Contracts.

Quinn Curtis is working on completing a study of investment fees in 401(k) plans. He is also working on a study of outside corporate directors with Michal Barzuza. In the near future, Curtis is planning additional work on costs in 401(k) plans, including some policy recommendations to address excess costs.

Ashley Deeks is publishing two pieces in the coming months. The first is an article in the Fordham Law Review entitled "The Observer Effect: National Security Litigation, Executive Policy Changes, and Judicial Deference." It should come out in November.
The second is a book chapter for an edited volume. The title of her chapter is "Domestic Humanitarian Law: Developing the Law of War in Domestic Courts." The book is titled Applying International Law in Judicial and Quasi-Judicial Bodies: International and Domestic Aspects, D. Jinks, J. Maogoto, S. Solomon eds., Asser Press 2014.

Brandon Garrett and Greg Mitchell just published studies in the Journal of Empirical Legal Studies examining how laypeople weigh fingerprint evidence, "How Jurors Evaluate Fingerprint Evidence: The Relative Importance of Match Language, Method."
This Fall Garrett completed a study of lineup policies in Virginia, "Eyewitness Identifications and Police Practices in Virginia," which is forthcoming in the Virginia Journal of Criminal Law. Garrett's essay, "Accuracy in Sentencing," is forthcoming in Southern California Law Review this Fall.
Garrett's book review, "The Banality of Wrongful Executions" is forthcoming this fall in the Michigan Law Review annual books issue, and reviews three recent books dealing with wrongful convictions. His short piece – "Remaining Silent afterSalinas," is forthcoming online in University of Chicago Law Review Dialogue.
In May Garrett gave a talk about his forthcoming book on corporate prosecutions, "Too Big to Jail," in Muenster, Germany on May 15. In September he spoke at the Law School about that research at an event entitled "Corporate Liability in U.S. Courts for Global Actions."
In June Garrett gave a presentation at the United Nations before the OHCHR Global Panel, "Moving Away from the Death Penalty: Wrongful Convictions," about lessons from DNA exonerations in the U.S. for the global death penalty debate.
In September he gave a talk to defense lawyers at a Public Defender Conference of the Virginia Indigent Defense Commission about false confessions in Hampton, VA.
In November he spoke at an American Bar Association conference at the Carter Center in Atlanta on the death penalty.
In February Garrett will be helping the Virginia Journal of Criminal Law organize a conference on criminal discovery in Virginia. Garrett has also written a series of op-eds: "It's High Time for Lineup Reform" in the Richmond Times-Dispatch, Sept. 1, 2013; "Criminal Justice and the Court's Past Term" in the Harvard University Press Blog, Aug. 2, 2013; "You Don't Have the Right to Remain Silent" in the Huffington Post, June 19, 2013; "Are DNA Profiles the New Social Security Number?" in the Huffington Post, June 4, 2013 (with Erin Murphy); and "Two Gateways to Habeas" on the ACS Blog, May 30, 2013 (with Lee Kovarsky).

Michael Gilbert published "Campaign Finance Disclosure and the Information Tradeoff" in the Iowa Law Review, and "Interpreting Initiatives" in the Minnesota Law Review (prepared for a symposium in October titled "A More Perfect Union? Democracy in the Age of Ballot Initiatives," at the University of Minnesota). In December he is publishing "Judicial Independence and Social Welfare" in the Michigan Law Review.
Gilbert just completed with a co-author (Ben Aiken '14) a draft paper titled "Disclosure and Corruption." The paper challenges conventional wisdom by showing that mandated disclosure of money spent on politics can exacerbate rather than reduce quid pro quo corruption. Gilbert also completed a draft paper titled "Insincere Rules." The paper shows that rule makers can get regulated parties to act in preferred ways by, paradoxically, directing them to behave in non-preferred ways.

In September
Risa Goluboff
gave a lecture for Constitution Day at the Library of Congress. In addition, she is serving as special advisor and chair of the advisory committee for a Library of Congress exhibition commemorating the 50th Anniversary of the Civil Rights Act of 1964.
In October Goluboff gave a legal history workshop at Harvard Law School. In November she presented (on a panel with colleague Jessica Lowe) on criminal law history at the American Society for Legal History annual meeting. In December she will be a visiting professor at the Law Department of the London School of Economics.

Rachel Harmon published "Why Do We (Still) Lack Data on Policing?" in the Marquette University Law Review as part of a symposium on the Wickersham Commission. Harmon has also been nominated to serve on the National Academy of Sciences' National Research Council Committee on the Illicit Tobacco Market: Collection and Analysis of the International Experience.

Between now and the spring Andrew Hayashi will be submitting a report to the Citizen's Budget Commission in New York City on property tax reform options for the incoming mayoral administration. Hayashi is currently doing research on (1) the distributional effects of property tax assessment limitations, (2) the effects of the housing market collapse on household borrowing behavior, and (3) alternative models of taxing "phantom income" and wealth. Hayashi is also in the planning stages of a long term project to develop a searchable database of state and local tax laws.

In June Deborah Hellman published "Defining Corruption and Constitutionalizing Democracy" in the Michigan Law Review. She is the co-editor of Philosophical Foundations of Discrimination Law, which will be published by Oxford University Press in early 2014. In addition to editing that volume, she has also contributed an essay of her own titled "Equality and Unconstitutional Discrimination."
Hellman has written an essay on profiling called "Racial Profiling and the Meaning of Racial Categories" which will appear in the book Contemporary Debates in Applied Ethics, second edition, edited by Andrew Cohen and Christopher Wellman which is expected in 2014 from Wiley-Blackwell.
In June Hellman presented her paper "Equality and Unconstitutional Discrimination" at a workshop on discrimination at the Université catholique de Louvain in Belgium and in May she gave a short presentation on the topic of "Can Campaign Finance be Reformed?" at The Center for the Constitution at Montpelier.
Hellman plans to present her work in the coming year at Yale and the University of Toronto. At Yale she will participate in a conference hosted by the Yale Law Journal marking the 50th Anniversary of the Civil Rights Act of 1964 and at the University of Toronto she will participate in a workshop hosted by the Center for Ethics on The Value of Equality.

A. E. Dick Howard '61 received the Legacy of Nuremberg Award from the Virginia Holocaust Museum and the Virginia Law Foundation. He was recognized for "his unparalleled contribution to global standards for the rule of law and the prevention of crimes against humanity in the shaping and drafting of constitutions in many lands." Also, Howard was the keynote speaker at the Virginia Law Foundation's 2013 Rule of Law Award ceremony in Richmond. His subject was "The Uncertain Journey to the Rule of Law."
At Yorktown Howard made the keystone remarks at the cornerstone laying for the future American Revolution Museum. He said that, in recounting the history of the American Revolution, we are telling a story that resonates "everywhere that people yearn for accountable government and the freedom of the human spirit."
At James Madison University Howard gave the inaugural lecture in the University's Madison Vision Series. In a lecture entitled "James Madison's Long Shadow," Howard focused on the global impact of Madisonian ideas, including the need for civic education and the nurturing of a constitutional culture.
For many years, at each meeting of the Fourth Circuit Judicial Conference, Howard has organized and moderated a panel reviewing the Supreme Court's most recent term. At the conference's 2013 meeting, Howard moderated a panel whose members included Linda Greenhouse (Yale), Ted Olson (D.C. bar), John McGinnis (Northwestern), and Allison Orr Larson '04 (William and Mary), reviewing the Court's 2012-13 Term.
Closer to home, Howard organized and moderated the Law School's annual Supreme Court Roundup. On the panel were Howard's colleagues Kerry Abrams (on the Court's same-sex marriage decisions), Risa Goluboff (on the Voting Rights decision), and Kim Forde-Mazrui (on the University of Texas affirmative action case). Howard gave an overview of the term and the Roberts Court generally. An essay based on his remarks is being published in the online Virginia Law Review under the title, "Ten Things the 2012-13 Term Tells You about the Roberts Court."

Deena Hurwitz
presented "Applying a Human Rights Based Approach in Legal Education: A Case Study of Gender Justice in Palestine at a conference in October on "Global Legal Education Approaches, Experiences for Palestine" at Hebron University College of Law in Palestine. As a pedagogical method, a human rights based approach bridges the theoretical-practical divide that characterizes traditional legal education. One of the goals of legal education is to equip and empower lawyers to use the law for the pursuit of justice. The law must be effectively and sustainably enforced, and that requires attention to process and outcomes. Teaching students to look at the dynamics, processes and structures of social, political, and economic relationships as they impact law and legal systems, and to identify and measure accountability in practical terms, is an essential form of critical thinking. This paper explores the fundamentals of the human rights based approach and its advantages for legal education, and applies them to examine gender justice in the law curriculum.
Two Law School clinic students travelled with Hurwitz to work on a project having to do with the "Separation Barrier" (aka the Wall).
Hurwitz has been invited to be a faculty fellow with the University's Center for Global Health – among their first designees. She is also supervising some dozen Law students on several inter-disciplinary projects as part of the University-wide Diplomacy Lab, a program initiated by the State Department to engage students in global related policy work. They will be working with students from other parts of the University producing memos and research for various parts of the DOS.

In October
Leslie Kendrick '06
attended a conference, "International Perspectives on Public Law," held in London and sponsored the University of Notre Dame. She also participated in the Jefferson Symposium on Compelled Commercial Speech at the Law School. The conference is sponsored by the Thomas Jefferson Center for the Protection of Free Expression and the Journal of Law & Politics.
In January Kendrick will be on the panel of the mass communication law program at the AALS annual meeting in New York. The panel will address "The U.S. Supreme Court and the Press: Tensions and Trends."
In February she will speak at the 2014 William & Mary Law Review Symposium on Free Speech. In March she will present a paper at the Legal Theory workshop at UCLA.
Kendrick's paper "Free Speech and Guilty Minds" will appear in Columbia Law Review in 2014. This year Kendrick presented the paper at UCLA, Hebrew University, and the Freedom of Expression Scholars Conference of the Information Society Project at Yale Law School.

Douglas Laycock received the Roger and Madeleine Traynor Faculty Achievement Award from the Law School. He co-authored a petition for certiorari in Big Sky Colony v. Montana Department of Labor and Industry, involving a free-exercise claim by a Hutterite religious group that completely renounces individual property, and a Supreme Court merits brief for respondents in Town of Greece v. Galloway, involving the kinds of prayers that can be said at city council meetings.
In March he spoke at an invitation-only conference on Freedom of Assembly and Religious Liberty, sponsored by the Federalist Society and the John Templeton Foundation, in Charlotte, N.C.
In April he gave the Robert E. Scott Distinguished Chair Lecture, on Religious Liberty and the Culture Wars, at the Law School.
Laycock recently published "Edward Schempp and His Family" in the Journal of Supreme Court History.

Michael Livermore has published (with Revesz, R.) "Regulatory Review, Capture, and Agency Inaction" in the Georgetown Law Journal and "Rethinking Health-Based Environmental Standards in the New York University Law Review. He has forthcoming "Cost-Benefit Analysis and Agency Independence" in the University of Chicago Law Review and "Patience is an Economic Virtue: Real Options, Natural Resources, and Offshore Oil" in the University of Colorado Law Review.

This summer David Martin and his coauthors published the second edition of their casebook on refugee law, Forced Migration: Law and Policy, T. Alexander Aleinikoff, Hiroshi Motomura and Maryellen Fullerton, (West 2013). Martin also published an essay titled "Dual Citizenship: Reflections on Theodore Roosevelt's 'Self-Evident Absurdity'" as part of a Festschrift volume honoring Professor Kay Hailbronner of the University of Konstanz in Germany, on the occasion of his retirement. Martin and Hailbronner had collaborated on many transnational research projects over the years, co-editing several books on immigration and citizenship law.
In April Martin delivered a lengthy introduction of the Law School's distinguished visitor, Richard Goldstone, retired justice of the South African Constitutional Court and the first prosecutor of the International Criminal Tribunals for the Former Yugoslavia and for Rwanda, before Justice Goldstone's remarks to the Charlottesville Committee on Foreign Relations.
Later that month Martin was a featured panelist at a conference at Stanford Law School on "Immigration Reform: Promise, Prospects and Pitfalls." By chance, the Stanford conference took place two days after the initial release of the full 800-page text of the key Senate bill, which had been drafted by the so-called Gang of Eight, a bipartisan group of Senators. The conference thus provided an early opportunity for analysis of and debate over the legal provisions and the politics that shaped this bill. (With relatively minor changes, the bill was passed by the full Senate in June.)
In June Martin participated as a panelist in one of the plenary sessions during the Workshop on Poverty, Immigration and Property, held in San Diego as part of the mid-year Meeting of the Association of American Law Schools. His panel addressed the topic "After [Arizona's] SB 1070: Exclusion, Inclusion and Immigrants." That same month, he spoke at the National Convention of the American Constitution Society in Washington, D.C. The session's topic was "Comprehensive Immigration Reform: DREAMs, Possibilities and Obstacles."
In October Martin delivered the luncheon keynote address, titled "What an Unbroken Immigration System Would Look Like," for The Rosemary P. and John W. Galbraith Conference on Immigration. That two-day conference, on "Immigration Reform: Politics, Policy And Process," was organized and sponsored by UVA's Miller Center and held at the Ronald Reagan Building and International Trade Center in Washington, D.C.

John Monahan's recent publications include:
Gray, N., Gunn, J., James, D., Monahan, J., Snowden, R., Taylor, P., Walker, J., and Warren, L., "Dangerousness" in Gunn, J., and Taylor, P., Forensic Psychiatry: Clinical, Legal, and Ethical Issues (2nd ed). London: Hodder Arnold.
Monahan, J., "Violence risk assessment" in R. Otto (Ed.), Handbook of Psychology, Vol. 11, Forensic Psychology (2nd ed). New York: Wiley.
Monahan, J., "The inclusion of biological risk factors in violence risk assessments" in I. Singh, W. Sinnott-Armstrong, and J. Savulescu (Eds.), BioPrediction, Biomarkers, and Bad Behavior: Scientific, Legal and Ethical Implications. New York: Oxford University Press.
Monahan, J., "Gangs, violence, and psychiatry" in American Journal of Psychiatry, 170.
Swanson, J., Van Dorn, R., Swartz, M., Robbins, P., Steadman, H., McGuire, T., and Monahan, J., "The cost of Assisted Outpatient Treatment: Can it save states money?" American Journal of Psychiatry, ajp.psychiatryonline.org, 1-10.
Monahan's forthcoming publications are:
Faigman, D., Monahan, J., and Slobogin, C., "Group to individual (G2i) inference in scientific expert testimony" in University of Chicago Law Review.
Monahan, J., and Skeem, J., "Risk redux: The resurgence of risk assessment in criminal sanctioning," in Federal Sentencing Reporter.

Gregory Mitchell
and
Brandon Garrett
recently published "How Jurors Evaluate Fingerprint Evidence" in the Journal of Empirical Legal Studies, and Mitchell was a co-author of "Predicting Ethnic and Racial Discrimination: A Meta-analysis of IAT Criterion Studies," which was published this summer in the Journal of Personality and Social Psychology. Mitchell was a speaker this fall at the annual conference of the American Employment Law Council.

John Norton Moore is pleased to report that the 37th annual conference of the Center for Oceans Law and Policy (COLP), which Moore directs, took place in June of this year in Seoul, Korea. The volume of papers from this conference which Moore will co-edit, Freedom of Navigation and Globalization, will be published by Brill in early 2014. The volume of papers from the 36th annual conference, The Regulation of Continental Shelf Development: Rethinking International Standards, has just been published and is co-edited by Moore, Myron Nordquist, Aldo Chircop, and Ronán Long. The 18th session of the Rhodes Academy of Oceans Law and Policy, which is also organized by the COLP, took place this summer in Rhodes, Greece, and was attended by an especially well-qualified group of 52 students.
This summer the Center for National Security Law (CNSL), which Moore also directs, hosted its 22nd National Security Law Institute. Moore taught classes at the Institute on Understanding War, Institutional Modes of Conflict Management, and the Use of Force in International Relations.
In September CNSL co-hosted with ABA a workshop on "Teaching National Security Law: Lawyers in the National Security Process." The day-long program at the Law School featured an eminent group of experts on the topic.
In October CNSL also co-sponsored with the ABA the 23rd "Annual Review of the Field of National Security Law" conference in Washington, D.C.
Students from top law schools in China visited UVA Law this summer as part of the U.S.-Asia Institute 2013 Rule of Law Program, which aims to increase the participants' awareness and understanding of U.S. politics and culture and provide avenues for them to critically think about rule of law in U.S. and China. At the Law School, the students met with Moore and Thomas Nachbar, and several students and administrators.
Moore invited Dr. Rachel Kleinfeld to the Law School for an October lecture "From Iconoclasts to Insurgents: Corruption, Conflict, and Building the Rule of Law in Weak States." Kleinfeld was named one of the Top 40 under 40 Political Leaders in America by Time magazine in 2010 for the Truman Project's work training a new generation of leaders to advance smart security policy for America.

In June
Robert O'Neil
spoke and served as a panel member at two programs of the national conference of the National Association of College and University Attorneys, in which he has been an active member for many years.
In September he asked Justice Ruth Ginsburg if she would invite the law clerks of the Supreme Court's 1962 October term to gather for a 50th reunion dinner, which included a number of children and even a few grandchildren. According to O'Neil, "she was delighted and thoroughly enjoyed the event; we all rejoiced at her good health and good spirits." O'Neil's son David, who clerked for Justice Ginsburg in 2001, joined a group of other second generation clerks at the party.
In October O'Neil was one of two presenters at a webinar for new trustees presented by the Association of Governing Boards of Colleges and Universities. As a senior fellow of AGB, with an office in downtown Washington D.C., O'Neil continues offering such presentations and meeting new trustees in the process.

In September
Dan Ortiz
delivered his chair lecture, "Democracy as Consumption," to mark his appointment as Michael J. and Jane R. Horvitz Distinguished Professor of Law. The lecture critiqued the idea of the citizen as the center of democracy. Instead, Ortiz explained, citizens are consumers. He is now working on an article discussing why First Amendment doctrine and voting rights law more generally has failed to offer tools that can well-analyze the so-called "Voting Wars."

Over the summer
George Rutherglen
published a casebook with Michael Collins and Joachim Zekoll, Transnational Civil Litigation. He has also been working on the following articles: "Concrete or Abstract Conceptions of Discrimination" to be published in a collection of essays, Philosophical Foundations of Discrimination Law (Oxford University Press); "Sovereignty, Territoriality, and the Enforcement of Judgments" (with
James Y. Stern
), a paper delivered at the Sokol Colloquium and to be published in the Virginia Journal of International Law; "The Origins of Arguments over Reverse Discrimination: Lessons from the Civil Rights Act of 1866" to be published in a collection of essays on the Civil Rights Act of 1866; and the "Influence of the Civil Rights Act of 1964 on Subsequent Legislation" to be delivered at a symposium at Stanford and published in the Stanford Journal of Civil Rights & Civil Liberties.
In September
Richard Schragger
published "Against Religious Institution" (co-authored with
Micah Schwartzman '05
) in the September issue of the Virginia Law Review. "Is a Progressive City Possible? Reviving Urban Liberalism for the Twenty-First Century" was also published this fall in the Harvard Law and Policy Review as part of a symposium on "Progressive Cities: Innovative Solutions to Urban Problems."
Schragger attended a conference on the New Religious Institutionalism at DePaul University College of Law where Schwartzman and he will presented a paper entitled "Some Realism About Group Rights." In December Schragger will be presenting the same paper at the London School of Economics.

In August Michah Schwartzman '05 presented a paper entitled "Religion as a Legal Proxy" at theInternational Consortium for Law and Religious Studies conference on Religion, Democracy, and Equality.
In September he (co-authored with Nelson Tebbe, Brooklyn Law) to an online SCOTUS blog Symposium on Town of Greece v. Galloway; and helped organize a conference on "New Religious Institutionalism" at the DePaul College of Law. At the DePaul conference, Schragger and Schwartzman presented their third co-authored paper, "Some Realism about Group Rights."
In February he will be presenting a paper entitled, "Beyond Religion: A Reply to Koppelman and Berg," at the second annual conference of the University of San Diego School of Law Institute for Law and Religion.
Schwartzman recently published two articles: "Against Religious Institutionalism" (with Richard Schragger) in the Virginia Law Review; "Obligation, Anarchy, and Exemption,"in Constitutional Commentary (reviewing Abner S. Greene, "Against Obligation: The Multiple Sources of Authority in a Liberal Democracy"(2012)).
Schwartzman has two papers forthcoming: "Lost in Translation: A Dilemma for Freedom of the Church" (with Schragger) in the Journal of Contemporary Legal Issues; and "Reasoning from Conjecture: A Reply to Three Objections," in Rawls and Religion (Tom Bailey and Valentina Gentile eds., Columbia University Press, 2014)

Molly Shadel and Graham Lilly '63 have an article coming out in the Arkansas Law Review entitled "When Privilege Fails: Interstate Litigation and the Erosion of Privilege Law."

Fred Schauer
returned to the Law School after spending 2012-13 as visiting professor of law at Columbia Law School. He also taught short course in June, the Theory and Practice of Legal Reasoning, at Hebrew University of Jerusalem. This summer Schauer's Spanish edition of Thinking Like a Lawyer was published by Marcial Pons, Madrid.
In July Schauer delivered papers on reasoning from authority, legal positivism, and legal reasoning at International Congress of Jurisprudence and Social Philosophy, in Belo Horizonte, Brazil.
In September he published "The Jurisprudence of Custom" in the Texas International Law Journal, and spoke on Transparency and Financial Institutions at the Conference on Global Financial Regulation at Yale Law School.
In November he was the featured speaker on "Law and Coercion" at Oxford University; and spoke about parts of current book-in-progress, "The Force of Law," at Cornell Law School and at University of Toronto.
In September Paul Stephan '77 gave a talk at Case Western Reserve University School of Law on Taxpayer Abuse and International Law. In October he took part on a panel at the annual meeting of the International Law Association on the new restatement of the foreign relations law of the United States. As coordinating reporter of that Restatement, Stephan met with two separate advisers committees of the American Law Institute to review progress to date.
In February Stephan will present a paper at Duke Law School on conflicts over international law and the structure of courts. He also will be teaching International Business Transactions at Duke during the winter-spring semester.

Pierre-Hugues Verdier
is working with
Mila Versteeg
on a comparative project on the reception of international law in domestic legal systems around the world. This will be the most comprehensive project of its kind, as it involves looking not only at written constitutional provisions but also systematically researching legal doctrine in the relevant countries by reference to all available sources, using the assistance of local attorneys when necessary. They will be presenting the project at the 2014 Annual Meeting of the American Society of International Law in Washington, D.C.
Verdier is also working with Paul Stephan and Versteeg on planning the 2014 Sokol Colloquium, which will bring together leading scholars on Comparative International Law. This emerging field examines the differences in how purportedly uniform international law rules are interpreted and applied in different national legal systems, and the causes and consequences of these differences.
Verdier is also completing an empirical study with Erik Voeten of Georgetown University on the evolution of foreign state immunity around the world, which he recently presented at the Lauterpacht Center for International Law at Cambridge University.
Alongside these public international law projects, Verdier remains actively involved in the field of financial regulation. In the spring of 2014 he will be teaching for the first time a course on International Financial Regulation, which will combine lectures, professional guest speakers, and practical exercises on negotiating and drafting financial transactions.
He will also be chairing a panel later this fall at the "Reconceptualizing Global Finance and Its Regulation" conference at the University of Hong Kong.

Ted White's
book, American Legal History: A Very Short Introduction, will be published by Oxford University Press this fall. Oxford's Very Short Introduction series, designed for "anyone wanting a stimulating and accessible way into a new subject," includes over 300 titles, ranging from Advertising and Ancient Warfare to Viruses and Witchcraft. His book is primarily about private law topics in American legal history from the colonial period through the twentieth century.
In October White participated in a conference at the Law School on Charles Beard and the Constitution. He commented on papers in the plenary session. The conference proceedings will be published in Constitutional Commentary and White will be contributing an article entitled "Charles Beard and Progressive Legal Historiography."
White also participated in another conference at the Law School on Compelled Commercial Speech, presenting a paper, "The Evolution of First Amendment Protection for Compelled Commercial Speech," which will be published in the Virginia Journal of Law and Politics.

In February George Yin taught a UVA flash seminar to undergraduate and graduate students on "From the 'Fiscal Cliff' to 'Sequestration' and . . . Beyond." The seminar reviewed the government's resolution of its "fiscal cliff" crisis at the very beginning of 2013, and discussed the nation's longer-term budgetary outlook.
In April Yin delivered the keynote address to a tax symposium in Chicago sponsored by the Northwestern University Law School on "100 Years under the Income Tax." Among other things, Yin discussed the role of nonpartisan staff in the legislative process. From 2003-05, Yin served as chief of staff of the Joint Committee on Taxation, one of the most prominent nonpartisan staffs presently serving in Congress. His remarks to the tax symposium were subsequently published in Tax Notes.
In May Yin commented on "The Impact of Legal Enforcement: An Analysis of Corporate Tax Aggressiveness after an Audit," at the National Tax Association's Spring Tax Symposium in Washington, DC. The paper presented the counterintuitive finding of corporate taxpayers taking more, not less, aggressive tax positions after experiencing an IRS audit.
In September Yin participated on a panel discussing recent tax reform proposals of the staff of the House Ways & Means Committee affecting the taxation of partnerships and limited liability companies. The panel was part of the ABA Tax Section meetings in San Francisco. Certain of Yin's views were published in Tax Notes and were based upon earlier work he completed as co-Reporter of an ALI Project on the taxation of private business enterprises.
During 2013 Yin completed three other writing projects. His article, "Legislative Gridlock and Nonpartisan Staff," was published in the Notre Dame Law Review. This article describes the past and present use of nonpartisan professional staff in Congress and considers the impact on legislative gridlock if (as some have suggested) Congress relied more heavily on such staff.
His manuscript, "James Couzens, Andrew Mellon, the 'Greatest Tax Suit in the History of the World,' and Creation of the Joint Committee on Taxation and Its Staff," will soon appear in the Tax Law Review. This article delves into the details of a public and very personal feud between Treasury Secretary Andrew Mellon and Senator James Couzens (R.-Mich.), two of the nation's wealthiest public servants during the 1920's. The dispute helped lead to the creation of the U.S. Congress' Joint Committee on Taxation and its staff in 1926, and affected two of the most contentious tax issues of the day – the publicity of tax return information and the depletion allowance for natural resource production. Yin presented this work at several venues, most recently at Boston College Law School in January.
Finally, Yin and co-author, Karen Burke, completed the second edition and teacher's manual of their casebook, Partnership Taxation, both published in June by Aspen.
Yin is presently scheduled to make presentations at several programs during the next few months, including the AALS annual meeting in New York in January, a symposium on "Tax Reform in a Time of Crisis" in Malibu, Calif., sponsored by Pepperdine Law School later in January, a tax policy workshop at Tulane Law School in New Orleans in March, and the Tax Study Group meeting at the Law School in April. He also is scheduled to deliver the Fogel Lecture at Temple Law School in Philadelphia in late March. Several of the presentations will involve research Yin is currently conducting on past IRS scandals, including the agency's activities during the Nixon Administration.