Faculty News & Briefs

Daniel J. Meador, 1926-2013
Jeffrey O'Connell, 1928-2013
Kenneth Abraham has published "Four Conceptions of Insurance" in the University of Pennsylvania Law Review, and "Liability for Bad Faith and the Principle without a Name (Yet)" in the Connecticut Insurance Law Journal.

In February Abraham delivered a tribute to Judge Guido Calabresi of the United States Court of Appeals for the Second Circuit, entitled "Pushing the Quest Further," at a program at New York University Law School. The school is dedicating an issue of the Annual Survey of American Law to Judge Calabresi.

In November Margo Bagley presented "The International Patent System" at the State Intellectual Property Office of China Intensive Training Program at Cardozo Law School, Yeshiva University in New York.
In February she presented "The Who, What, When, Where, Why & How of Patent Subject Matter Eligibility Disputes" at the Manzo Scholarly Symposium at DePaul University School of Law.
In March she was speaker and moderator on "Agricultural Innovation in Africa," "Facilitating Innovation Through Technology Transfer," and "IP and Development in Africa" at a U.S. Department of Commerce CLDP/Africa IP Group Workshop on IP Utilization and Protection in Africa, Dar es Salaam, Tanzania. She was also a panelist on "Patents and the Supreme Court," at the Georgetown University Law Center Conference: The Changing Patent Landscape" in Washington, D.C.
In April she presented "The Wheat and the (GMO) Tares: Lessons for Plant Patent Litigation from the Parables of Christ" at the University of St. Thomas Symposium on Intellectual Property and Religious Thought; and "Patent Subject Matter Eligibility" at the University of Minnesota School of Law Patent Conference in Minneapolis.
Bagley published with Ruth L. Okediji & Jay A. Erstling, International Patent Law and Policy (West Publishing). In June she published "Pharmaceutical Data Exclusivity Protection," a book chapter in Josef Drexl and Nari Lee eds., Pharmaceutical Innovation, Competition and Patent Law: a Trilateral Perspective (Edward Elgar Publishing).

Last fall Charles Barzun published three articles: "Impeaching Precedent" in the University of Chicago Law Review; "The Forgotten Foundations of Hart & Sacks" in this spring's Virginia Law Review; and "Legal Rights and the Limits of Conceptual Analysis: A Case Study" in Ratio Juris.

Last the fall the Law School's child advocacy clinic directed by Andrew Block released a report on religious exemptions from school attendance in Virginia. The report generated substantial media coverage (including favorable editorial coverage) and discussion. Students are working on a similar report, which will also involve distribution of surveys, on the practice of in-court shackling of juvenile defendants in Virginia.

In January Richard Bonnie '69 testified during the opening session of the Sandy Hook Advisory Commission appointed by Connecticut Governor Daniel P. Malloy in the wake of the tragedy in Newtown on December 1. He reflected, at the governor's request, on Virginia's response to the Virginia Tech shooting in April 2007. Bonnie helped to guide Virginia's mental health and campus security policies as chair of the Commonwealth's Commission on Mental Health Law Reform and as advisor to the Virginia Tech Review Panel. The Sandy Hook Commission also heard from former Governor Bill Ritter of Colorado who served on the Columbine investigative panel in 1999.
The next day Bonnie participated in a roundtable conversation in Richmond at the invitation of Vice President Joe Biden to discuss the lessons learned from the Virginia Tech experience to get feedback on the White House's recently announced plan for reducing gun violence. Also participating in the 20-person roundtable were Virginia Senator Tim Kaine, Richmond Congressman Bobby Scott, Homeland Security Secretary Janet Napolitano '83, and Health and Human Services Secretary Kathleen Sibelius.
In March Bonnie also made presentations on mental health and firearm policy at the Bloomberg School of Public Health at Johns Hopkins University and on advance directives in health care at the UVA Health Policy Center. In April he presented the keynote address at a conference on "Criminalization of Mental Illness" at the University of Southern California Law School , as well as made a presentation on mandatory outpatient treatment (jointly with Professor John Monahan) to the Sandy Hook Advisory Commission.
In May he presented on the lessons of current transformation of U.S. tobacco policy for recent state proposals to legalize marijuana at a workshop for state lawmakers sponsored by Families in Action in Atlanta; and on driving safety and neuropsychiatric disorders at the American Psychiatric Association Annual Meeting in San Francisco.
Also in May Bonnie agreed to chair a new study for the National Academy of Sciences on improving the health, safety and wellbeing of young adults. This project, which began its work with a scientific workshop in Washington, D.C., is intended to take a comprehensive look at what is known about the neurobiological, psychological, and social development of young adults and about the social, cultural, and economic landscape in which transitions to adulthood are now occurring. In what is expected to be a two-year study, the committee will identify research needs as well as policy implications of its findings.

In February
Darryl Brown '90
presented a paper, "The Ambiguity of Efficiency in Adjudication," to the faculty in a workshop at Fordham Law School. In March he served as a commentator and panelist at the Criminal Justice Scholars Forum at University of Florida Law School. In April he presented a paper, "Democracy and Markets in Criminal Adjudication," at the New York University Criminal Law Colloquium, and then on a panel at the Law and Society Association annual meeting in May.
Brown is working with Brandon Garrett to organize and co-host a criminal justice scholars' working papers conference at the Law School in June where they will both, among others, present works in progress.

In August Jon Cannon was reappointed to the National Academy of Sciences' Board of Environmental Studies and Toxicology, and in October he was elected to the Board of Regents of the American College of Environmental Lawyers.
In April Cannon gave a presentation on "Religion and Environmental Law" at the Stegner Center's 18th Annual Symposium in Salt Lake City. He continues work on a book on environmentalism and the Supreme Court, which he hopes to finish in draft by the end of this year.
Cannon served as co-chair of a recent conference at the Law School, "Making Conservation Sustainable: Institutional Design and the Natural Environment." Co-sponsored by the National Fish and Wildlife Foundation and Vanderbilt Law School, the conference focused on a critical question emerging in the conservation field – designing institutional arrangements that will protect conservation gains when governmental or private philanthropic interventions come to an end. Conference co-chairs will prepare a white paper to guide future interdisciplinary research on aspects of this question.

In October George Cohen spoke on the University governance crisis to the American Association of University Professors Annual Conference on Faculty Governance and to the University of Michigan Faculty Senate, and in January to the Maricopa County Community College District Faculty Association and to the National Association of Student Professional Administrators -- Alabama.
In February he delivered an ethics presentation, "Beyond the No-Contact Rule: Ex Parte Contacts by Lawyers with Non-Clients" for the J. Reuben Clark Society Annual Conference at Georgetown Law School, and the same paper in March for the Admiralty Law Institute at Tulane Law School. A paper based on the presentation will be published in the Tulane Law Review.
In April 5 Cohen presented a paper at a symposium on Transactional Lawyering: Theory, Practice, and Pedagogy. The topic will be "The State of Lawyer Knowledge under the Model Rules."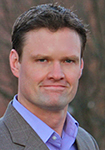 This spring Kevin Cope presented his research at the American Society of Comparative Law - Younger Comparativists Committee Conference at Indiana University's Robert H. McKinney School of Law, and at Washington University School of Law's Annual Workshop on International and Comparative Law. His article, "The Intermestic Constitution: Lessons From the World's Newest Nation," will be published this spring in the Virginia Journal of International Law.
In April Cope served on the "Federalism, Foreign Affairs, and Foreign Judgments" panel at the Law School's Sokol Colloquium on Private International Law, which dealt with foreign court judgments and the U.S. legal system. As part of the colloquium, Cope is investigating empirically the relationship between a forum's substantive law and plaintiffs' success in securing foreign judgment recognition.
This summer Cope will serve as a visiting associate professor of law at Georgetown University Law Center, where he will teach International Law I.

In February Anne Coughlin was co-organizer of a conference on "Women in Combat: The Path Towards Integration" held in Washington, D.C. The conference grew directly out of the Molly Pitcher Project, which she started with Law School students in 2011.
In April Coughlin participated in a panel on the combat exclusion policy. This panel is part of a Women's Summit, which will take place at West Point. She was also invited to participate in a law and language workshop at John Hopkins University.
Coughlin published an article, "The Accidental Feminist," as part of a volume to honor the late Bill Stuntz '84, The Political Heart of Criminal Procedure: Essays on Themes of William J. Stuntz (Michael Klarman et al. eds., Cambridge University Press, 2012).

In March Ashley Deeks' article, "Consent to the Use of Force and International Law Supremacy" appeared in the Harvard International Law Journal.




In March of 2012 Kim Forde-Mazrui debated former University of California Regent Ward Connerly on "Fisher v. University of Texas and the Future of Affirmative Action." The event was co-sponsored by the Federalist Society and the Center for the Study of Race and Law.
In April 2012 Forde-Mazrui delivered a speech, entitled "Accessibility as a Civil Right." at a conference sponsored by the University of Virginia's Office for Equal Opportunity Programs at Newcomb Hall. In May 2012 Forde-Mazrui delivered a speech on the constitutional history of affirmative action at the law firm of Fried, Frank, Harris, Shriver & Jacobson in Washington, D.C.
In the fall Forde-Mazrui wrote two media posts for the Law School website, one on the pending Supreme Court case on affirmative action, "UVA Law Professors Preview Supreme Court Case Involving Affirmative Action in College Admissions;" and the other on the pending Supreme Court case on same-sex marriage, "How Will the Supreme Court Rule on Same-Sex Marriage?"
In January he presented a paper at a conference at the University of Pennsylvania Law School, entitled "Must Government Ignore Racial Inequality." He also presented the paper in April at Wake Forest University School of Law and to UVA's Working Group on Racial Inequality.
In March Forde-Mazrui was honored as this year's winner of the University of Virginia's John T. Casteen III Diversity-Equity-Inclusion Leadership Award. As described by the Office of the Vice President and Chief Officer for Diversity and Equity, "[t]he award honors a member of the University community who best demonstrates a dedication to leadership and the ability to create a setting in which the promotion of diversity, equity, and inclusion is paramount."

In December Brandon Garrett wrote a piece about recent prosecutions of major financial institutions, "A Christmas Carol for Bankers," in the Huffington Post. In February he gave a talk on eyewitness misidentifications to the Virginia Association of Chiefs of Police at their annual conference in Staunton.
This spring Foundation Press is publishing Garrett's casebook, Federal Habeas Corpus: Executive Detention and Post-conviction Litigation, co-authored with Lee Kovarsky; and Notre Dame Law Review published his article "Aggregation and Constitutional Rights" exploring the relationship between class action procedures and constitutional rights.
Cornell Law Review published his article "Habeas Corpus and Due Process" in late 2012 and this year hosted a discussion of the article to which he wrote a reply to two responses also published in the review, "Habeas Corpus Standing Alone: A Reply to Lee B. Kovarsky and Stephen I. Vladeck."
Garrett published "Roots of Wrongful Convictions," a commentary on a piece by Peter Neufeld and Sarah A. Crowley in Comparative Decision Making, (Philip H. Crowley & Thomas R. Zentall, eds., Oxford U. Press 2013). He also published a symposium piece this spring as part of an issue celebrating the 50th anniversary of Gideon v. Wainwright, "Validating the Right to Counsel" in the Washington & Lee Law Review. Court Review also published a short article, "Judges and Wrongful Convictions," discussing his research on the role of judges in preventing wrongful convictions.
Garrett co-authored an amicus brief on behalf of 14 forensic science scholars, with Erin Murphy, in the case of Maryland v. King currently before the U.S. Supreme Court, regarding the constitutionality of arrestee DNA sampling. In February Erin Murphy and Garrett wrote an op-ed in Slate titled "Too Much Information" that discussed their views on the case. He wrote a short response to a piece examining the role of confirmation bias in criminal justice, "Blinded Criminal Justice," in the Journal of Applied Research in Memory and Cognition, on "The Forensic Confirmation Bias," by Saul Kassin, Itiel Dror and Jeff Kukucka.
In April he helped organize the Virginia Journal of Criminal Law annual symposium which explored eyewitness identification procedures in Virginia, and featured panels of psychologists, police chiefs, prosecutors, and policymakers. Garrett discussed preliminary results of a survey of eyewitness identification procedures in Virginia. He also presented a draft book chapter, "Images of Injustice" (a chapter in Punishment and Popular Culture, forthcoming 2014, NYU Press), at a conference organized at Amherst College. Garrett also gave a talk at Charlottesville's Tom Tom Festival on innocence and innovation in the criminal justice system.
In June, Darryl Brown and Garrett are organizing a criminal justice roundtable conference of scholars from nearby law schools. Garrett will present chapters from his forthcoming book exploring how corporations are prosecuted, titled "Too Big to Jail."

George Geis recently completed three writing projects. His article, "Broadcast Contracting," appeared in the Northwestern University Law Review; an essay entitled "Gift Promises and the Edge of Contract Law" will be published in the Illinois Law Review later this year; and his book chapter, "The Economics of Contract Law: A Business Outsourcing Application" will appear in Law and Economics, published in India by Sage Publications.
In April Geis participated in a corporate law conference organized by the Center for Law, Economics and Finance at George Washington Law School. He also gave a workshop at the University of Texas School of Law on an article draft relating to shareholder litigation. Geis has also agreed to contribute a chapter to an upcoming book project entitled The Research Handbook on Shareholder Power.

In October Michael Gilbert prepared "Interpreting Initiatives" (forthcoming in the Minnesota Law Review) for a symposium entitled "A More Perfect Union? Democracy in the Age of Ballot Initiatives" at the University of Minnesota.
In December Gilbert presented "Judicial Independence and Social Welfare" (forthcoming in the Michigan Law Review) at the Law and Economics workshop at Tel Aviv University School of Law and again in April to the Georgetown Law Center.
In May he is presenting "Campaign Finance Disclosure and the Information Tradeoff" (forthcoming in the Iowa Law Review)at the annual meetings of the American Law & Economics Association. Gilbert already presented it in October at the Midwest Law & Economics Association annual meeting at Washington University and at the Law School.
Gilbert is also working on two projects of note. Both challenge conventional wisdom in election law. The first argues that campaign finance disclosure can actually increase corruption. The second argues that imposing voter identification requirements can actually exacerbate the risk of voter fraud.

In March Risa Goluboff was the guest speaker for the Society of Fellows on "People Out of Place: The Sixties, the Supreme Court, and Vagrancy Laws" and presented the same subject at the Library of Congress in April.
In May Goluboff is serving on a Library of Congress Law Day panel entitled "Realizing the Dream: Equality for All." In June she will publish a review essay of Kenneth W. Mack, Representing the Race: The Creation of the Civil Rights Lawyer, entitled, "Lawyers, Law, and the New Civil Rights History," in volume 126 of the Harvard Law Review.

A. E. Dick Howard '61 spoke on "From the Revolution to the Constitution" at the American Revolution Center in Philadelphia. His remarks offered perspective on the center's plans to construct a Museum of the American Revolution near Independence Hall in Philadelphia.
In Richmond Howard gave a lecture, "The Changing Face of the Supreme Court," at the Woman's Club. He focused on how the Court, its personalities, and the way it does it business have evolved from the era of Earl Warren to that of John Roberts.
Howard spoke on "Challenges to Democracy in the 21st Century" to a delegation of visitors from a score of foreign countries sponsored by the United States Department of State. The visit to Charlottesville was hosted by the Presidential Precinct, a partnership consisting of the University of Virginia, the College of William and Mary, Monticello, and James Madison's Montpelier.
Howard filed an amicus brief in a church-and-state case pending in the Supreme Court of Virginia. His brief argued that a Virginia statute allowing property to be held in trust for congregations should be interpreted to allow such trusts for hierarchical churches. If the statute is not read that way, he maintained that it would violate the religion clauses of both the United States and Virginia constitutions.
In the Virginia Law Review online edition, Howard wrote, "Out of Infancy: The Roberts Court at Seven." In this article, he explored highlights of the Court's 2011-12 Term, with particular attention to the role played by Chief Justice Roberts in the Court's healthcare decision. This article is a sequel to Howard's piece, "Now We Are Six," in which he considered the Roberts Court at the conclusion of the 2010-11 Term.
The Virginia Holocaust Museum in Richmond recently announced that Howard was inaugurated onto its board of trustees.

In January Alex Johnson, director of the Center for the Study of Race and Law, coordinated and hosted the Law School's Third Annual Martin Luther King, Jr. Lecture. Mary Bauer '90, the legal director of the Southern Poverty Law Center, presented the lecture titled, "Bending Toward Justice: The Struggle for Civil Rights Today."
In March Johnson moderated a panel at the Sports and Entertainment Law Symposium on Vice and Morality in Sports. Johnson also welcomed and introduced Michael C. Dawson, the John MacArthur Professor of Political Science at the University of Chicago, who served as the keynote speaker for the multidisciplinary symposium co-sponsored by the Center for the Study of Race and Law, "Does Reparations Have a Future? Rethinking Racial Justice in a 'Color-Blind' Era," held at the Law School and on Grounds.

In 2012 Jason Johnston was editor and contributor to Institutions and Incentives in Regulatory Science (Lexington Press: 2012); "Disasters and Decentralization" in Geneva Papers Risk & Insurance; "Fire Suppression Policy, Weather, and Western Wildland Fire Trends: An Empirical Analysis;" and with Jonathan Klick in Wildfire Policy: Law and Economic Perspectives (Karen Bradshaw and Dean Lueck, eds).
Johnston was also a participant in the Liberty Fund Conference on Behavioral Law and Economics; presented "Regulation with Interested Experts" at the ISNIE Annual Meeting at the University of Southern California Law Center; and presented "Competition and Regulation in the New World of Commoditized and Unbundled legal Products" at the George Mason University Law and Economics Center conference, "Unlocking the Law: Honoring the Legacy of Larry Ribstein;" and was a Lone Mountain Fellow at the Property and Environment Research Center.
In May he presented at the American Law and Economics Association annual meeting "Regulation with Interested Experts." In June Johnston was a visiting fellow at the Eramus/Maastricht Law and Economics Program; and presented to the International Society for New Institutional Economics "From Nudges to Mandates": The Political Economics of Dodd-Frank Mortgage Regulation;" and to the joint meeting of the Geneva Association for Risk and Insurance and European Law and Economics Association, "Precautions versus Compensation for Natural Disasters in a Federation: a Club Goods Model."

In December Douglas Laycock participated in an invitation-only conference in on Affirmative Action after Fisher v. University of Texas at the Mellon Foundation in New York.
In January he commented on the remedies chapters of Melvin Eisenberg's forthcoming book, Foundational Principles of Contract Law, at a conference on the book at the University of California-Berkeley, and gave the keynote address at the launch of the Stanford Religious Liberty Clinic. He reports that they love Liz Magill '95 at Stanford. Laycock spoke on Hosanna-Tabor and the Ministerial Exception at the New York City Labor and Employment Relations Association.
In February Laycock filed an amicus brief for the American Jewish Committee in the Supreme Court's same-sex marriage cases, urging the Court to protect marriage equality and religious liberty, and explaining how it could be done.
He recently published "The Bishops and Religious Liberty" in Commonweal, and "What Is the Future of Religious Freedom in the United States" in Moment.
In an address to the Texas Law Review Association's annual banquet last June where he reminisced about his work on the 7th Circuit, retired Associate Justice John Paul Stevens recalled how "Doug did work with me on two of my opinions that year. It was the quality of that help a good many years ago—rather than the fact that the brief he filed in the case challenging the constitutionality of school-sponsored prayer at Texas high school football games and an amicus brief he filed in the case challenging the display of the Ten Commandments on the grounds of the Texas State Capitol, happened to support the views I expressed in my opinions in those cases—that accounts for his inclusion as one of my favorite Texas lawyers."

During the fall semester David Martin co-taught a webinar on prosecutorial discretion in immigration and USCIS's Deferred Action for Childhood Arrivals Program. He also advised the Miller Center in selecting and inviting speakers for its 2012 Mortimer Caplin Conference on the World Economy, which this year addressed "High-Skilled Immigration: Politics, Economics, and Law." He then took part in the general discussions at the conference, held December 7 at the Miller Center's facility in Washington, D.C.
In January Martin participated as a panelist on the topic of "Separation of Powers and Federalism in the Immigration Context" at a conference on "Migration, Governance, and Citizenship" at Duke Law School. The conference was hosted by the Duke Journal of Constitutional Law and Public Policy, Duke's Kenan Institute for Ethics, and its Program in Public Law. Martin also served as discussant with principal presenter Marc Rosenblum of the Congressional Research Service, in a Miller Center colloquium on "Immigration Policy and Border Security in the 113th Congress."
In February Martin and Laura Lichter, president of the American Immigration Lawyers Association, took part in a program and discussion at the Law School, moderated by Kerry Abrams, on "Comprehensive Immigration Reform in 2013?" This session was part of a week-long symposium on "Theory and Practice" sponsored by the Virginia Journal of Social Policy and Law, and this particular panel was co-sponsored by the school's Immigration Law Program. Martin also chaired a session at an Immigration Law Program hosted by Lori Scialabba, deputy director of U.S. Citizenship and Immigration Services, Department of Homeland Security. In the session chaired by Martin, she spoke on "Implementing DACA: The Immigration Deferred Action for Childhood Arrivals Program" in Caplin Pavilion.
In March Martin participated in a multidisciplinary conference at Arizona State University in Phoenix, titled "Barack Obama and American Democracy IV." He gave an address on President Obama's role in laying the groundwork for possible comprehensive immigration reform legislation this year, as part of a panel on "Obama and the Borderlands." Martin also participated in a Boston College symposium called "Migration: Past, Present and Future," a central event in the college's sesquicentennial celebration. He participated in the final panel of the conference, a discussion of "The Future of Migration Policy in the U.S.," moderated by Ray Suarez of the PBS Newshour.

Gregory Mitchell is publishing, with Philip E. Tetlock, a chapter on "Implicit Attitude Measures" in the book, Emerging Trends in the Social and Behavioral Sciences. This chapter traces the development of instruments to assess prejudice and other attitudes using self-report-based surveys and unobtrusive measures that seek to overcome problems of introspection and social desirability biases. Mitchell is participating this spring in a conference on Behavioral Law and Economics at the University of Notre Dame School of Law and this summer in a conference on Corporate Ethics and Compliance at the University of Houston Law Center.

In January John Monahan was quoted in The New York Times in an article analyzing the effect of mental health laws to curb violence. He published "Legal Process and Social Science: United States" in The International Encyclopedia of Social and Behavioral Sciences, 2nd Ed.(R. Greenspan and K. Levine, eds., Oxford: Elsevier);"Social Science in Law: Continuity and Change" in Oxford Handbook of Psychology and Law (with Larry Walker in Melton, G. B., & Ogloff, J. R. P., Eds.); and in Psychiatric Services, "Violent Behavior in Swedish General Psychiatric Patients: A Prospective Clinical Study" (with Sturup, J., Kristiansson, M., and J. Gender).
In March Monahan presented at the Colloquium on Law, Neuroscience, and Criminal Justice, at the Stanford Law School, sponsored by the Federal Judicial Center and the MacArthur Foundation; and he gave the keynote address to the Campus Safety and Violence Prevention Forum, in Roanoke.
In April and May he was visiting scholar at the American Academy in Rome. In June Monahan is giving a keynote address to the state mental health program directors at their annual meeting in Bethesda. In August he is giving a paper to the National Association of Sentencing Commissions at a meeting at the University of Minnesota School of Law.

John Norton Moore announced that the proceedings volume from the 2012 Sokol Colloquium has just gone to press under the title Foreign Affairs Litigation in United States Courts and will appear this summer. Under preparation is The Regulation of Continental Shelf Development: Rethinking International Standards (Martinus Nijhoff Publishers). It is co-edited by Moore, Myron Nordquist, Aldo Chircop, and Ronán Long. The volume contains the papers from the 36th annual conference sponsored by the Center for Oceans Law and Policy which Moore directs. The volume will include a paper by Moore, "Comments on the Unfinished Business of UNCLOS III."
In January Moore spoke at the Association of American Law Schools 2013 annual meeting on a panel "Thirty Years of the United Nations Convention on the Law of the Sea" (papers to be published in a special issue of the Ocean and Coastal Law Journal) and he was a speaker on a panel "The Concept of Peace in Law, Culture and Society" at the Crosscutting Program (selected after a competitive process by the AALS Committee on Special Programs).
This summer the Center for National Security Law, which Moore also directs, will host its 21st National Security Law Institute. Moore will teach classes at the institute: Understanding War, Institutional Modes of Conflict Management, and the Use of Force in International Relations.

Last fall Tom Nachbar deployed in his capacity as a U.S. Army Reserve Judge Advocate to Jerusalem and the West Bank as the legal advisor and security justice program manager for the United States Security Coordinator for Israel and the Palestinian Authority. In his role there, he advised members of the Palestinian security justice sector in the development of their security courts system and provided briefings on rule of law and international law to the Palestinian Authority Minister of Interior and the commanders of the various Palestinian Authority Security Forces.
Returning to the United States, he presented a draft paper on capacity building of foreign nations' legal institutions at a conference sponsored by the United States Institute of Peace and the Department of Defense and a draft of a forthcoming paper on the relationship between antitrust law and constitutional law at the 13th Annual Loyola Antitrust Colloquium in Chicago.

In February Caleb Nelson's paper, "A Critical Guide to Erie Railroad Co. v. Tompkins," was part of a symposium at William & Mary on "Law Without a Lawmaker," and appeared in the William & Mary Law Review. Another article, "State and Federal Models of the Interaction between Statutes and Unwritten Law," appeared in the spring issue of the University of Chicago Law Review.
Robert O'Neil is soon publishing two articles, one in the Albany Law Review (where he also spoke on a panel at the Albany Law School) and the other in the University of Washington Law Review.
The Association of Governing Board of Colleges and Universities (which he currently serves as a senior fellow) just published his book, Updating Board Bylaws. At the same time, O'Neil collaborated with two other university attorneys in a webinar co-sponsored by AGB and the National Association of College & University Attorneys.
Recognizing the 50th anniversary of both Supreme Court cases, he has agreed to serve on a panel on the right-to-counsel case of Gideon v. Wainwright (sponsored by the American Constitution Society) and to speak later in the spring on the 50th anniversary of the school prayer and Bible cases (Abdington Township v. Schempp) both in 1963.
Finally, AGB will shortly publish in its Trusteeship magazine his article on updating board bylaws, which builds on his book of the same name.

In December Margaret Foster Riley published, with Lois Shepherd, "In Plain Sight: A Solution to a Fundamental Challenge in Human Research" in the Journal of Law Medicine and Ethics and presented "Rights, Regulatory Systems and Regulation" in Research Animal Welfare: What's Current, New and Changing at a conference of the Scientists Center for Animal Welfare in San Antonio, Texas.
In March she was appointed to the Committee on Revisions to the Common Rule for the Protection of Human Subjects in Research in the Behavioral and Social Sciences, a committee appointed by the National Research Council at the National Academies of Sciences. She held a workshop and will be producing a consensus paper recommending changes to the Advance Notice of Proposed Rule Making on Changes to the Common Rule (the regulations that govern most human subjects research in the U.S.).

Frederick Schauer delivered the Daniel Meador Lecture at the University of Alabama on the topic of "Objectivity and Equality" and the Clough Distinguished Lecture in Jurisprudence at Boston College on the topic of "Constitutionalism and Coercion."
He presented "Official Obedience and the Politics of Defining 'Law'" at the Cardozo School of Law, Yeshiva University, and gave lectures on "Constitutional Rights" and "The Theory of Rights" at the Masters Course on Legal Theory, University of Genoa, Italy. Schauer also presented "Is Expert Evidence Really Different?" (co-authored with Barbara Spellman) at the University of Texas School of Law seminar series on Modern Developments in Evidence Theory.
Schauer presented "Vagueness, Open Texture, and Defeasibility in the Rule of Recognition" at New York University's Department of Philosophy and School of Law Conference on Vagueness in Law and taught a two-week short course on "The Theory and Practice of Legal Reasoning" at Hebrew University of Jerusalem.
He has also published "On the Nature of the Nature of Law" in Archiv fur Rechts- und Sozialphilosophie; "Legal Realism Untamed' in the Texas Law Review; "The Miranda Warning" in University of Washington Law Review; "The Decline of 'The Record': A Response to Judge Posner," in the Duquesne Law Review; and "Must Virtue Be Particular?" in Law, Virtue and Justice (A. Amaya & H.H. Lai eds., Hart Publishing 2013).

Molly Shadel published Finding Your Voice in Law School: Mastering Classroom Cold Calls, Job Interviews, and Other Verbal Challenges (Carolina Academic Press 2013). Shadel, who teaches courses in public speaking and persuasion, authored the book in order to attempt to help prepare law students for the communication challenges they will likely encounter in law school and in their careers as attorneys.
Finding Your Voice in Law School draws on interviews with law students and practicing lawyers to identify key strategies for succeeding at classroom discussion, mock trials, and job interviews, as well as making arguments in a courtroom.

Last July Rich Schragger was a two-week visiting professor at the University of Chicago School of Law and presented "Against Religious Institutionalism," a paper co-authored with Micah Schwartzman '05 that will appear in the Virginia Law Review this fall. Schwartzman and Schragger also presented that paper at the annual Law and Religion Roundtable held at the Harvard Law School last June and at a "Conference on the Freedom of the Church in the Modern Era" at the University of San Diego in October.
In January he presented Cities in Recession at the AALS annual meeting in New Orleans. And in February Schragger was invited to give a talk at the Vanderbilt Law School on regionalism in commemoration of the 50th anniversary of Nashville's Metro government. That talk was entitled "Two Cheers for Regionalism." Two additional papers will appear sometime this summer. "What is a Progressive City?" is an invited contribution to the Harvard Law and Policy Review's symposium on progressive cities. "Lost in Translation: A Dilemma for Freedom of the Church" (with Schwartzman) is an invited contribution to a symposium being published in the Journal of Contemporary Legal Issues.
In March Paul Stephan '77 presented a paper at Southern Methodist University, and will present the same paper at Northwestern in April. The paper is "The Structure of Courts and International Lawmaking: Explaining Judicial Conflict."
In April he gave a talk to the Atlanta International Arbitration Society about the Yukos case, and hosted at the Law School the Sokol Colloquium on Private International Law, for which Stephan bears primary responsibility. The topic this year was about enforcing foreign judgments in U.S. courts. The topic was selected to coincide with his work as co-reporter of the Fourth Restatement of the Foreign Relations Law of the United States: Jurisdiction.

Pierre-Hugues Verdier continues to work on an empirical study of the evolution of the customary international law of sovereign immunity around the world, with Erik Voeten of Georgetown University. This year they presented the paper at workshops and conferences at Columbia, Duke, the University of Colorado, and Brooklyn Law School, as well as the American Society of International Law's fall research forum. Verdier will be speaking on the project this spring at the Lauterpacht Center for International Law at the University of Cambridge.
Verdier and Voeten are also working on a related paper that will articulate a more general theory of customary international law, drawing on their empirical findings on sovereign immunity and on several other examples and applications, such as the rules protecting foreign investments and coastal state rights over fishing and other maritime resources. Verdier is also gathering data for an upcoming project with Mila Versteeg on the status of international law in the constitutions and legal systems of the world.

In April
Ted White
gave a presentation at Case Western Reverse School of Law on his book,
Law in American History: Volume One, From the Colonial Years Through the Civil War
.
In May he presented "Pitfalls in Writing Judicial Biography" to the law department at the London School of Economics, and gave a speech, "The ALI's Recent History and Current Challenges," at a luncheon for life members at the 90th annual meeting of the American Law Institute.