2000s Class Notes
2000

Chris Converse has been recognized as a rising star in business/corporate law for 2015 by Texas Super Lawyers. He is a partner with Gardere Wynne Sewell in Dallas, where he is chair of the securities and corporate governance team and a member of the private equity industry team. He focuses his practice on mergers & acquisitions, recapitalizations, financing, and public and private offerings of debt and equity.
Nicole M. Lindsay
, a recognized expert in career development and diversity in graduate management education, spoke at the Ferguson Library in Stamford, Conn., in November on how women can succeed in business school and beyond. A former MBA admissions officer and corporate MBA recruiter, she is currently director of leadership development for the ZOOM Foundation in Fairfield. Her recent book,
The MBA Slingshot for Women: Using Business School to Catapult Your Career
, explains how women can make the most of graduate school experience and their professional careers.
After more than a dozen years in and around New York City,
Marc and Amy Strauss
relocated to Dallas, Tex. Marc is currently a member with LStar Capital, a middle market lending platform. Amy continues to work in labor and employment law as a consultant.
2001

Andrew S. Boutros is a prosecutor in the U.S. Attorney's office in Chicago, where he focuses on white-collar crime prosecutions. As a federal prosecutor, he has conducted some of the office's largest and most complex multi-district, international fraud investigations and prosecutions of business organizations and corporate executives. In 2014 he was selected by the American Bar Association as its recipient of the criminal justice section's Norm Maleng Minister of Justice Award. That award, which is conferred upon one federal, state, or local prosecutor in the United States each year, is bestowed on a prosecutor who exemplifies the principle that the "duty of the prosecutor is to seek justice, not merely to convict."

Brendan Johnson has joined Robins Kaplan as a partner and will co-chair the government and internal investigations group and the American Indian law and policy group. He will open a new office in Sioux Falls, S.D., for the Minneapolis-based firm and will focus his work on internal investigations, commercial litigation, and legal issues involving Native American tribes.

Johnson previously served as U.S. Attorney for the District of South Dakota for six years, a role in which he handled cases including public corruption, violent crime, financial and health care fraud, narcotics trafficking, child exploitation, and Indian Country and civil rights. Johnson helped develop a strategy that led to an increase in prosecutions by more than 90 percent on South Dakota's largest reservations. He received the 2014 Pathbreaker of the Year Award from Shared Hope International for his work against human trafficking and was recognized by the Washington Post as among the top 40 political rising stars under 40 for 2014.
2002

Carter Burwell is on detail to the U.S. Congress from the U.S. Attorney's Office for the Eastern District of Virginia. He serves as a counsel for Chairman Charles Grassley on the Senate Judiciary Committee, where he works on national security issues and surveillance reforms.



Afi Johnson-Parris was elected to Business North Carolina's 2015 list of legal elite in family law, the third consecutive year she has been so recognized. She is with Ward Black Law in Greensboro, where she practices divorce and family law and veterans' disability law.

William Sinclair was named partner with Silverman, Thompson, Slutkin, and White in Baltimore, Md., where he focuses his practice on civil litigation.



Bryan F. Stroh is senior vice president, business affairs and general counsel for the Pittsburgh Pirates. In addition to his active role in the club's baseball operations department, his responsibilities include player salary negotiations and all legal matters for the club. He also manages strategic projects, including development efforts around PNC Park.

2003


Brian M. Feldman has been elected partner with Harter Secrest & Emery in Rochester, N.Y. He focuses his litigation practice on government and internal investigations and trials and appeals in New York state and federal courts.



Andrew P. Pontano has been promoted to partner at Dechert in New York City. He focuses his practice on asset-backed financing and securitization and advises clients regarding public and private securities offerings and other complex financial transactions involving a wide range of asset classes.

Nathan Taylor was elected to partnership with Morrison & Foerster in Washington, D.C., where he is a member of the financial services and the privacy and data security practice groups. He focuses his practice on assisting companies navigate their way through complex privacy and data security issues.

2004

Kelly A. DeMarchis has been promoted to counsel at Venable in Washington, D.C. She advises and represents clients on issues related to privacy, data security, advertising and marketing, consumer protection, and e-commerce, concentrating on regulatory compliance and adversary actions in front of the Federal Trade Commission and state attorneys general.

Andrew Falevich has been promoted to special counsel in tax law with Fried, Frank, Harris, Shriver & Jacobson in New York. He advises on domestic and international mergers & acquisitions and capital markets transactions, partnership taxation, state and local taxation, and real estate taxation.

Drew T. Gardiner was promoted to counsel with Latham & Watkins in San Diego, Calif., where he is a member of the environment, land, and resources department. His practice focuses on representing policyholders in complex insurance coverage and bad faith disputes. He also counsels clients in negotiation and placement of representation and warranty policies in M&A transactions.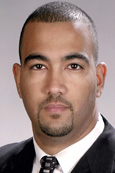 Jason E. Hazlewood has been promoted to partner at Reed Smith in Pittsburgh, Pa., where he is a member of the commercial litigation group. He focuses his practice on complex commercial and financial service litigation.


David Posner was elected to partnership with Willkie Farr & Gallagher in New York, where he practices in the private clients group.

Meng Ru LL.M. has been elected partner at Akin Gump in New York. She is a member of the corporate practice and focuses her work on complex finance deals, including debt financings in connection with leveraged buyouts and distressed debt transactions.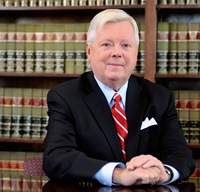 Thomas G. Saylor LL.M. was sworn in as chief justice of Pennsylvania on January 6. He was elected to the Pennsylvania Supreme Court in 1997 and retained for an additional ten-year term in 2007. He served on the Pennsylvania Superior Court from 1993–97.
Michael Signer is the author of a recent biography of James Madison, Becoming Madison: The Extraordinary Origins of the Least Likely Founding Father, published by PublicAffairs (see In Print). He is managing principal of Madison Law & Strategy Group in Charlottesville, where he practices corporate and regulatory law.

Sean S. Suder has expanded his commercial real estate, land use, and zoning practice to Kentucky and Tennessee to represent clients in an area of rapid growth along the I-65 corridor between Louisville and Nashville. He is a partner with Graydon Head in Cincinnati, Ohio.


Brett R. Tobin has been promoted to partner with Goodsill Anderson Quinn & Stifel in Honolulu, Hawaii, where he focuses his practice on business and commercial litigation.


2005

Christian T. Becker has been promoted to partner at Kasowitz Benson Torres & Friedman in New York, where he focuses his practice on white-collar criminal defense, internal investigations, and complex commercial litigation.

Soyong Cho has been selected by K&L Gates as its representative to the 2015 Class of Leadership Council on Legal Diversity fellows. She is a partner in Washington, D.C., where she concentrates her practice in commercial litigation, complex litigation and class actions, and government enforcement. She was selected as a rising star in business litigation by Washington, D.C. Super Lawyers in 2014 and 2015.

Rachel B. Cochran is associate general counsel at Navient Solutions, Inc., a company focused on loan management, servicing, and asset recovery in Reston, Va.

Jason D. Cruise has been promoted to partner with Latham & Watkins in Washington, D.C. He is a member in the litigation department, where he focuses on antitrust matters. He is also a member of the global merger control team and advises on regulatory reviews and investigation matters in foreign jurisdictions.



Alison Haddock Hutton has been promoted to partnership with Duane Morris in Atlanta, Ga., where she focuses her practice on intellectual property law and patent litigation. She represents clients in matters including wireless LAN, semiconductor fabrication, and telecommunication systems and standards.

Joshua C. Johnson has co-founded Johnson, Rosen & O'Keeffe in Roanoke, Va., where his practice focuses on complex commercial litigation. He also currently serves as president of the Roanoke chapter of the Federal Bar Association.

Shepard Liu has been promoted to partner with Milbank, Tweed, Hadley & McCloy in Beijing, where he is a member of the project finance group and the firm's chief representative in China.

Benjamin P. McCallen made partner in the litigation department with Willkie Farr & Gallagher in New York. He focuses his practice on complex commercial litigation, including mergers & acquisitions, insurance, securities, bankruptcy, and media/First Amendment.

Sam Towell was appointed Deputy Secretary of Agriculture and Forestry by Virginia Governor Terence McAuliffe in the fall. On January 6 he and his wife, Sarah, welcomed their first child, Eleanor Carol Towell.

2006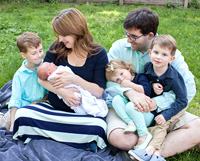 Ben and Jessica Jackson Angelette welcomed their fourth child, Bianca Elizabeth, on May 5, 2014. She joins older siblings Jackson Thomas (7), Graham Joseph (4), and Daphne Catherine (2) with their parents in St. Louis, Mo., where Ben is assistant general counsel at Energizer Holdings.

Jason R. Brege was elected partner with Smith Anderson in Raleigh, N.C.
He advises technology companies in developing and commercializing their intellectual property and technology assets through structuring and negotiation of research, development, licensing, and other strategic transactions.

Jonathan W. Cannon has been promoted to counsel with BuckleySandler in Los Angeles, Calif. He advises financial institutions, including financial services companies, mortgage companies, mortgage servicers, banks, securities broker-dealers, and others on federal and state regulations.

Katherine DeLuca was promoted to partner with McGuireWoods in Richmond, Va., where she focuses her practice on matters involving compliance with federal securities laws, mergers & acquisitions, and corporate governance.

Stacie B. Fletcher was elected partner with Gibson, Dunn & Crutcher in Washington, D.C. She focuses her practice on environmental litigation and mass tort defense and represents companies that are facing enforcement actions that arise from alleged violations of environmental laws.

Michael N. Nemelka was named partner with Kellogg, Huber, Hansen, Todd, Evans & Figel in Washington, D.C., where he focuses his practice on complex commercial litigation.



James M. Pinna is now partner with Hunton & Williams in Richmond, Va. He represents health care providers in transactional, corporate, regulatory and compliance matters.


William I. Sanderson was promoted to partner with McGuireWoods in Washington, D.C., where he is a member of the fiduciary advisory services and private wealth services practice groups. He works with high net worth individuals and families in a range of complex estate and business planning matters.

Katherine V. A. Smith was elected partner with Gibson, Dunn & Crutcher in Los Angeles, Calif. She represents employers in all aspects of labor and employment law and has extensive experience in single plaintiff and class action litigation at both the trial court and appellate level.

Audrey Wagner was recognized in the 2014 U.S. edition of Legal 500, which noted that she "garners high praise for her industry knowledge and ease with clients." She is an associate with Dechert in Washington, D.C., where she focuses her practice on diverse investment management, derivative, and commodity matters.

Randall Warden received the Young Lawyer of the Year award at the Bar Association of the District of Columbia presentation in December. He received recognition for his dedicated service to the D.C. Bar, including serving on the board and as chair of the young lawyers section. The award also recognizes his leadership in the bar's Operation Crackdown pro bono program, which matches attorneys with community groups to use civil nuisance laws to pursue property owners who allow drug activity on their property. He is a trial attorney in the money laundering and bank integrity unit at the U.S. Department of Justice.
2007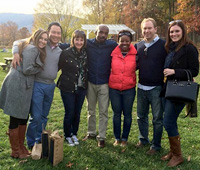 Members of the Class of 2007 returned to Charlottesville for a program around the 50th anniversary of the Law School's annual giving program in fall of 2014. From left, Tiffany Miller, Khang Tran, Laura Golden, Kwame Carter, Courtney Dredden Carter, Eli DeJarnette, and Beth DeJarnette.
Catherine S. Bernard recently chaired a committee to educate residents of Brookhaven, a city in the northeastern suburbs of Atlanta, about the Redevelopment Powers Law Referendum and to get it defeated. The referendum was voted down, 60 percent to 40 percent, in November. Bernard encourages those interested to visit www.brookhavenreferendum.org. Bernard is a constitutional and criminal defense lawyer in private practice.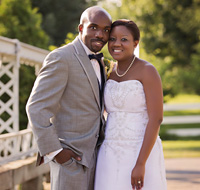 Courtney Dredden '07 married Kwame Carter on June 14, in Frederick, Md. Megan Callahan Orme '08 was a bridesmaid, Tiffany Miller gave a reading, and Scott Kelly '10, Jenise Smith, Kathy LaBarre, Laura Golden, and Jennifer Jessie '09 were all in attendance. Courtney is a consultant in Washington, D.C., and loves living close to so many of her Law School friends.
Jacqueline Gharapour Wernz was named partner with Franczek Radelet in Chicago, Ill. She is a member of the education practice group and represents Illinois school districts, private schools, and higher education institutions. Wernz works on a range of education law issues, including policy and governance, business matters, labor and employment, student rights and responsibilities, and technology, and is the main author of the firm's Education Law Insights blog (www.edlawinsights.com).

David M. Irvine has joined Allen, Allen, Allen & Allen as a trial attorney in Charlottesville. He focuses his practice on personal injury and medical malpractice.

Joseph A. Ponzi has been named a rising star in environmental litigation for 2015 by North Carolina Super Lawyers. He is a partner with Brooks, Pierce, McLendon, Humphrey & Leonard in Greensboro, where he focuses his practice on business litigation, environmental law, construction law, and alternative dispute resolution.

Adam B. Schwartz joined Paul Weiss in Washington, D.C., where his practice focuses on litigation and internal investigations. He previously served at the Department of Justice for six years.

Kelu L. Sullivan was elected partner with BakerHostetler in Washington, D.C. She is a member of the intellectual property group and represents clients in federal district and appellate court litigation, manages large international trademark and copyright portfolios, and counsels clients on intellectual policy, licenses, and agreements.
2008

Les S. Bowers was promoted to partner with Gentry Locke in Roanoke, Va. He focuses his practice on personal injury, medical malpractice, and products liability.

Dawn Crowell married Colin Murphy on May 25, 2014, in Annapolis, Md. Laura Holland and Kristina Yost were in attendance. The couple lives in the Washington, D.C., area, where Dawn is an associate in the nonprofit organizations practice at Pillsbury Winthrop Shaw Pittman and Colin works in global compensation at Marriott International.

Last year Lauren J. King became an appellate court judge for the Northwest Intertribal Court System, a court system for various Indian tribes based in western Washington. King is of counsel with Foster Pepper in Seattle, where she is a member of the media, entertainment, and gaming practice.

Jennifer McCammon joined Bean, Kinney & Korman as an associate in Arlington, Va. She represents individuals in divorce and other family law matters and was recognized as a rising star in family law by Super Lawyers in 2014 and 2015.



Edward A. Mullen was promoted to counsel in the global regulatory enforcement group at Reed Smith in Richmond, Va. Last year he was named a rising star by Virginia Super Lawyers for his administrative law practice and was recognized among the legal elite in legislative/regulatory/administrative law by Virginia Business magazine.

In 2014 Ryan Searfoorce and his wife, Michaela, moved their five children to Houston, Tex., and Ryan moved his finance practice to Norton Rose Fulbright.
2009


Eric K. Gerard joined the Texas-based team of trial lawyers at Abraham, Watkins, Nichols, Sorrels, Agosto & Friend in Houston, where he represents plaintiffs in cases involving catastrophic injury, industrial disasters, offshore accidents, and environmental litigation. His move to the plaintiff's side comes after three years in the trial division of the Manhattan District Attorney's office and a stint at the Houston office of Hogan Lovells.

Bryan Starrett has been named to the 2015 Triad Business Journal 40 leaders under 40 list. He is an associate with Brooks, Pierce, McLendon, Humphrey & Leonard in Greensboro, N.C., where he focuses his practice on commercial litigation, special investigations/compliance, and labor and employment law.