Faculty News & Briefs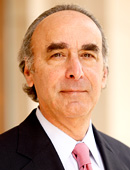 Kenneth Abraham published Insurance Law and Regulation (6th ed. 2015; co-authored with Daniel Schwarcz); "Prosser and His Influence" in the Journal of Tort Law 1 (co-authored with G. Edward White); and "Review of Merkin & Steele, Insurance and the Law of Obligations" in the Journal of European Tort Law.
In February he presented a paper, "The Liability Insurer's Duty to Settle Uncertain and Mixed Claims," to the Rutgers-Camden Law School Conference on the Restatement of the Law of Liability Insurance.
In September Margo Bagley was a panelist on "Synthetic Biology Night" at UVA's International Genetically Engineered Machines (iGEM) event in Charlottesville.

In October she presented "The Nagoya Protocol and Synthetic Biology: A Look at the Potential Impacts" at the First Meeting of the Conference of the Parties to the Nagoya Protocol to the Convention on Biological Diversity, Woodrow Wilson Center Side Event, Pyeongchang, South Korea.


In March Bagley presented "Is an International Law of Intellectual Property a Good Thing?" at the symposium "The Promise and Perils of an International Law of Property" at the University of the Pacific McGeorge School of Law in Sacramento, Calif.
In February and March Bagley continued to provide expert technical assistance to the government of Mozambique in the World Intellectual Property Organization (WIPO) Standing Committee on Trademarks 33rd Session and WIPO Intergovernmental Committee (IGC) on Intellectual Property and Genetic Resources, Traditional Knowledge, and Folklore related meetings in Geneva, Switzerland, and Wellington.
In March the Institute of Medicine of the National Academy of Sciences released its report on the "Public Health Implications of Raising the Minimum Age of Legal Access to Tobacco Products." The study, chaired by Richard Bonnie '69, was sought by the Food and Drug Administration in response to a congressional mandate in the 2009 Tobacco Control Act. According to the findings in the report, almost all adult smokers begin smoking and become addicted by their early 20s. If the minimum age of legal access were raised now to 21, there would be about three million fewer adult smokers in 2060. Reducing initiation of smoking would have a substantial long-term public health payoff. Over the lifespan of the cohort of children born in the first two decades of the 21st century, there would be approximately 10 percent fewer lifetime premature deaths, lung cancer deaths, and years of life lost from cigarette smoking. (Given the status quo projections, this translates to approximately 249,000 fewer premature deaths, 45,000 fewer deaths from lung cancer, and 4.2 million fewer years of life lost.)

In May Bonnie, Anne Coughlin, John Jeffries '73, and Peter Low '63 published the 4th edition of their popular Criminal Law casebook. Bonnie and Ruth Gaare Bernheim '80, current chair of the Department of Public Health Sciences at UVA's School of Medicine, published a path-breaking casebook, Public Health Law, Ethics and Policy, after more than a decade of co-teaching a course for Law students as well as students in the public health master's degree program.

Bonnie also published companion articles in the January issue of the journal Psychiatric Services on a four-year effort to implement provisions of Virginia's Health Care Decisions Act empowering persons with mental illness to execute advance directions to govern their care in a psychiatric crisis if their decisional capacity is impaired. These statutory innovations, adopted in 2009 and 2010, were a key component of the reform plan recommended by the Commission on Mental Health Law Reform chaired by Bonnie from 2006–11. He also spoke about these activities at the annual meeting of the Psychiatric Society of Virginia in Richmond in March.

In February Bonnie presented a lecture entitled "The Sudden Collapse of Marijuana Prohibition: What Next?" at the UVA Medical Center Hour and in April at the Johns Hopkins Berman Institute of Bioethics. He also presented a keynote address on the history of drug policy in the United States at Emory Law School in March and spoke at the annual meeting of the American Psychiatric Association in Toronto in May on the challenges being faced by medical emergency departments as a result of the shortage of acute care psychiatric services.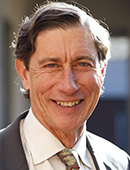 Jonathan Cannon published Environment in the Balance: The Green Movement and the Supreme Court. The University's Open Forum featured a discussion of the book on March 28 at the Law School, and in April Cannon made a presentation on the book to the faculty at UCLA. For an in-depth article and video about the book, visit bit.ly/environmentinbalance.

The Law School's Environmental and Land Use Law Program hosted a panel discussion in April with Mary Nichols, chairman of the California Air Resources Board. Nichols is leading the implementation of AB 32, California's climate change law.

With colleagues in the Environmental Sciences Department and student researchers, Cannon is working on a meta-study of nongovernmental conservation efforts. The goal is to isolate factors that are crucial to long-term success across a range of conservation programs.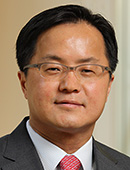 Albert Choi has published "Should Consumers Be Permitted to Waive Products Liability? Product Safety, Private Contracts, and Adverse Selection," with Kathryn E. Spier at Harvard Law School, in the Journal of Law, Economics, and Organization, and "Contract's Role in Relational Contract," with Scott Baker at Washington University Law School, in the Virginia Law Review. Choi presented that paper at Tel Aviv University Law School and the University of Haifa Law School in June of 2014.

Also in 2014, Choi presented "Facilitating Mergers and Acquisitions with Earnouts and Purchase Price Adjustments" at the National Business Law Scholars Conference at Loyola Law School in Los Angeles, Calif., and at the Division of Research and Statistics at the Federal Reserve Board in Washington, D.C. He presented "Non-Profit Status and Relational Sanctions: Commitment to Quality through Repeat Interactions and Organizational Status" at the University of Toronto Law School, and will present it at the International Society for New Institutional Economics Conference at Harvard Law School this June.

Choi participated in the Penn Corporate Roundtable at University of Pennsylvania Law School in December 2014; at the NYU/Penn Law and Finance Conference at NYU Law School in February 2015; and as a commentator at Weil, Gotshal & Manges Corporate Law Roundtable at Yale Law School in March.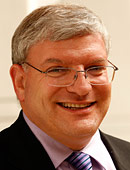 In February George Cohen participated in a symposium on the proposed Restatement of the Law of Liability Insurance. Cohen presented "Vicarious Liability of Insurers for Defense Counsel Malpractice." The paper will be published by the Rutgers Law Review.
Ashley Deeks wrote a chapter for a book on intelligence community oversight. The chapter analyzes ways in which one intelligence community can influence the legal compliance of peer intelligence services. She presented that chapter this spring at a University of Chicago international law workshop and at a workshop run by NYU Law School's Center on Law and Security.

This spring Deeks spoke on foreign surveillance and international law at Washington and Lee's Cybersurveillance Symposium, and spoke on the same topic in Tallinn, Estonia, this spring at NATO's International Conference on Cyber Conflict.

In June she will present a paper on national security, technology, and the separation of powers at a University of Chicago Law School symposium.

She has also contributed a number of blog posts to Lawfare, including posts on issues related to the use of force by the United States, Jordan, and the United Kingdom in Iraq and Syria; the Sony hack; and the structure of U.S. intelligence statutes.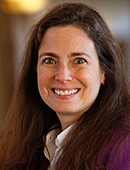 In January Kimberly Ferzan was elected to the American Law Institute. She is currently an adviser on the ALI project that is revising the Model Penal Code's sexual assault provisions, and she has joined the members consultative group for the Project on Sexual and Gender-Based Misconduct on Campus: Procedural Frameworks and Analysis.

Two of her accepted papers are to appear in print soon. Her paper "On Jeffrie Murphy's 'Involuntary Acts and Criminal Liability'" will be published by Ethics. Her essay, "Of Weevils and Witches: What Can We Learn from the Ghost of Responsibility Past?," that comments on Niki Lacey's contribution will appear In the Virginia Law Review's Symposium on Jurisprudence and (Its) History.

In April Ferzan commented on Kit Wellman's Berger Prize–winning article, "The Forfeiture Theory of Punishment," at the American Philosophical Association, Pacific Division, Annual Meeting. She will also be taking part in a conference on the Ethics and Law of Omissions held by the University of San Diego's Philosophy Department.

This summer Ferzan will be working on a paper on rape law reform for a symposium issue of the Ohio State Journal of Criminal Law.
Over the past six months Brandon Garrett discussed his book, Too Big to Jail, at the Brennan Center in Washington, D.C., in a call with the Council of Institutional Investors; at a conference about the book at Lille University, France; a seminar at All Souls College at Oxford; the Bristol Festival of Ideas; a briefing to U.S. House of Representatives Finance Committee's legislative aides; the Virginia Festival of the Book; the UVA Darden/McIntire Finance Seminar; in a lunchtime talk at the 92nd Street Y in New York; at Columbia Law School; and at the Cato Institute, which was also featured on C-SPAN's Book TV.

In February Garrett presented his draft paper "Why Guilty Pleas Are Not Confessions" at William & Mary School of Law and at a plea bargaining symposium. He participated in a conference on corporate constitutional rights at University College London. He also helped to organize the Virginia Criminal Law Journal's annual symposium, featuring a keynote talk by U.S. Judge Jed Rakoff and an afternoon panel on the Virginia sentencing guidelines, and helped to organize a career event on White-Collar Criminal Practice.

In March Garrett organized a roundtable works-in-progress conference at UVA on policing. He presented a draft titled "A Tactical Fourth Amendment," a work in progress with Seth Stoughton. He gave a talk on recent developments in criminal procedure and practices to the Charlottesville Criminal Bar. He also helped organize and moderate a panel, Policing After Ferguson. He also discussed a newer article, "The Corporate Criminal as Scapegoat" at Pace Law School. He presented a new paper, "The Decline of the Virginia (and American) Death Penalty," at Cornell Law School.

Articles to be published later this year include "Constitutional Law and the Law of Evidence" in Cornell Law Review; "The Corporate Criminal as Scapegoat" and "Confession Contamination Revisited" in the Virginia Law Review; "Interrogation Policies" in the University of Richmond Law Review; and "Why Plea Bargains Are Not Confessions" in the William & Mary Law Review.

A book chapter to be published later this year is "Blinding Eyewitness Identifications," a chapter in Blinding as a Solution to Bias in Biomedical Science and the Courts: A Multidisciplinary Approach, Kathi Hanna, Chris Robertson, and Aaron Kesselheim, eds., forthcoming 2015, Elsevier Press. A short piece, "Rehabilitating Corporations," published last fall in the Florida Law Review Online.

Garrett was appointed to be an associate reporter on an American Law Institute project, Principles of the Law, Police Investigations, and he continues to advise law enforcement in Virginia on matters related to lineups and interrogation policies, as well as a potential "Justice Commission." He advises policymakers concerning approaches to corporate crime.

Garrett received a grant from Proteus Action League to conduct research on Virginia capital trials. Also, the National Academy of Sciences published its report to which he contributed as a committee member: National Research Council, "Identifying the Culprit: Assessing Eyewitness Identification" (2014).

His recent op-eds include "A Time Out for the Death Penalty" in Jurist; "The Corporate Criminal as Scapegoat" in CLS Blue Sky Blog; "Prosecutors Must Hold Corporate Offenders Accountable" in The New York Times; "Too Big to Jail" in ACS Blog and CLS Blue Sky Blog; "The Department of Justice Must Get Serious on 'Too Big to Jail,'" in The Conversation; and "Delusion and Execution" in ACS Blog.

"DNA and Distrust," by Garrett and Kerry Abrams will be published in an upcoming issue of Notre Dame Law Review.

Between April and June Garrett is a visiting fellow at All Souls College, Oxford.
Michael Gilbert's paper titled "The Problem of Voter Fraud" was published in the Columbia Law Review in April. In November he presented a paper titled "Insincere Rules" at a faculty workshop at UVA and that paper will be published in the Virginia Law Review in 2016.

Gilbert presented a paper, co-authored with Brian Barnes '16, titled "The Coordination Fallacy" at a symposium on voting rights at Florida State University; the paper will be published in the Florida State University Law Review. He continues to work with Andrew Hayashi on an economic analysis of rules, standards, and enforcement, and is beginning work with Robert Cooter, a law professor at University of California–Berkeley, on a book on public law and economics.
In February Risa Goluboff appeared on the radio show Backstory, speaking about protective legislation for women. In May she presented at the University of Pennsylvania Law School Legal History Workshop on her forthcoming book on vagrancy law and the 1960s.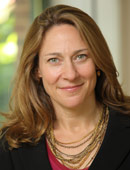 In March Rachel Harmon gave the annual Soll Lecture at the University of Arizona Law School. The title of the lecture was "Why Arrest?" She also presented a paper by the same name at the Virginia Policing Roundtable.

Harmon has been appointed associate reporter of the American Law Institute's new project, Principles of Law, Police Investigations, and she is serving on the Law Enforcement Course Advisory Committee for the Virginia Department of Criminal Justice Services.

She presented her paper "Federal Programs and the Real Costs of Policing" at a workshop at the University of Toronto Law School. That paper is forthcoming in the New York University Law Review.
Andrew Hayashi's paper "Determinants of Mortgage Default and Consumer Credit Use: The Effect of Foreclosure Laws and Foreclosure Delays," co-authored with Sewin Chan at New York University and Wilbert Van der Klaauw and Andrew Haughwout of the Federal Reserve Bank of New York, will shortly undergo a second review at a peer-reviewed finance journal.

He continues to work with Michael Gilbert on a paper analyzing the strategic behavior of government agencies and regulated parties when the costs of enforcing the law are uncertain.

Last fall Hayashi published "The Legal Salience of Taxation" in the University of Chicago Law Review and "Who Benefits from Property Assessment Caps: Evidence from New York City" in State Tax Notes.

In June he is helping to organize the Junior Tax Scholars Conference in Austin, Tex.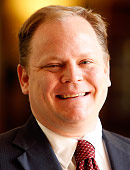 Toby Heytens' article "Reassignment," which appeared in the Stanford Law Review, was one of two long articles—and the only article published in a law review—selected for inclusion in the Green Bag's 2014 Almanac and list of Exemplary Legal Writing.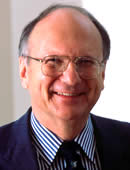 A. E. Dick Howard '61 was featured in a March Richmond Times-Dispatch column by Jeff Schapiro titled "World is U.Va. law professor's classroom." The article notes that Howard is observing his 50th year at the Law School, "making him the longest ­serving member of its faculty. 'Saying that retirement is not here yet' the 81 ­year-old Howard is surpassing John B. Minor, an instructor from 1845 until his death in 1895."

The article also quotes Hullie Moore '68, a former state corporation commissioner whom Howard hired out of the Law School as assistant counsel to the Howard-directed revision of the Constitution of Virginia in 1971.

"He has done stuff," says Moore. "He led the commission to produce that constitution. That's a big deal. He's worked with emerging democracies, something that goes far beyond his scholarship.… Dick did make a difference in the world."

"Law should not be seen as a vocation," says Howard in the article. "It's a way of understanding much larger issues—life in America, life in the world."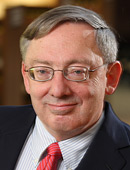 Douglas Laycock won a 9-0 decision in the Supreme Court in Holt v. Hobbs, protecting the right of a Muslim prisoner to grow a half-inch beard for religious reasons and giving full scope to the prisoner provisions of the Religious Land Use and Institutionalized Persons Act. He filed an amicus brief in this year's marriage cases (Obergefell v. Hodges and three companion cases) urging the Court to protect the right to same-sex marriage and then to protect the religious liberty of dissenters.

Laycock was the Dunn Scholar-in-Residence at the William & Mary Law School in March, gave the annual lecture of the Boston University Department of Religion (jointly sponsored this year by the Boston University Law School) in February, and gave the annual lecture commemorating Jefferson's Statute for Religious Freedom at the University of Mary Washington in January. He spoke in each case on "Religious Liberty and the Culture Wars," a constantly evolving look, regularly updated in response to rapid new developments, at the presumed conflict between rights to sexual autonomy and rights to religious liberty.
In March the D.C. Circuit ruled in Center for Biological Diversity v. Jewell, a case argued by Michael Livermore that was based in part on his 2013 article, "Patience Is an Economic Virtue: Real Options, Natural Resources, and Offshore Oil," in the University of Colorado Law Review. The court endorsed the legal theory advanced by Livermore that the Department of the Interior must account for the information value of delay (referred to as "options value") when making offshore oil decisions. In its new draft offshore exploration plan released a month earlier, Interior also includes an extensive discussion of options value, tracking Livermore's recommendations in Patience Is an Economic Virtue.

Livermore's article "A Quantitative Analysis of Writing Style on the U.S. Supreme Court," (with Keith Carlson and Daniel Rockmore) will be published by the Washington University Law Review next year. The piece uses advanced computational tools to examine how writing style has evolved on the Court over time.

Although snowed in by a rare early March snowstorm in Charlottesville, Livermore presented his paper "Rethinking Health-Based Environmental Standards" (New York University Law Review, with Richard Revesz) via videoconference as a panelist at the 20th Annual Stegner Symposium on Air Quality: Health, Energy, and Economics, at S. J. Quinney College of Law in Salt Lake City, Utah.

Livermore's article "Interest Groups and Environmental Policy: Inconsistent Positions and Missed Opportunities" (with Richard Revesz) will appear in the journal Environmental Law this spring. He is currently editing his article "Political Parties and Presidential Oversight," which he presented at Duke Law School in April.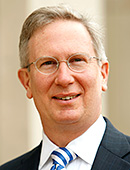 Dean Paul Mahoney's new book, Wasting a Crisis: Why Securities Regulation Fails, questions the rush to regulate after the 2008 financial meltdown. Wasting a Crisis, published in March, is the dean's first book and draws on his scholarship covering the history of securities regulation. For an in-depth article and video about the book, visit bit.ly/wastingacrisis.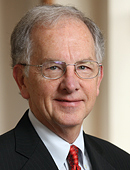 In October the
Journal of Law and Politics
and UVA's Immigration Law Program cosponsored a conference titled "The Future of Immigration Enforcement: A Symposium in Honor of Professor
David Martin
," in observance of his 35 years on the faculty and his impending retirement in 2016. The event featured several leading academics in the immigration field, along with four prominent former officials from U.S. immigration agencies. Former Commissioner of Immigration and Naturalization Doris Meissner, a long-time friend and colleague of Martin's, gave the keynote address. Martin presented a brief version of his paper "Resolute Enforcement Is Not Just for Restrictionists: Building a Stable and Efficient Immigration Enforcement System." The journal will publish the full essay in its symposium issue in 2015.
In 2014 Martin completed ten years of service (the term limit) as a member of the board of editors of the
American Journal of International Law
, and was then elected an honorary editor for the coming four years. In January 2015, Jeh Johnson, the Secretary of Homeland Security, named Martin to the 35-member Homeland Security Advisory Council, which is chaired by Judge William Webster, former director of the FBI.
Martin arranged for a visit to the Law School in September by Brigadier General Mark Martins, the Chief Prosecutor, Office of Military Commissions, who spoke at a public session and also held a special meeting with the Law School's Presidential Powers class. Martin and Martins had worked together on Guantanamo-related issues during Professor Martin's latest government service in 2009–10.
Martin spoke in many settings over the past year on the ongoing controversy over executive actions using prosecutorial discretion to permit certain undocumented aliens to avoid deportation and to obtain work authorization. He was interviewed and quoted by numerous journalists, including in
The
New York Times
, in
The
Washington Post
, and on Al Jazeera's
America Tonight
television show. At the biennial conference of immigration law professors, held in May 2014 at the University of California–Irvine, Martin was featured on a plenary session panel addressing "Administrative Alternatives to Comprehensive Immigration Reform." He joined a roundtable of scholars, practitioners, and government officials at New York University Law School in October discussing "The President and Immigration Reform," which led to a collection of essays from roundtable participants commenting on the actions announced by President Obama in November. The collection was published on the
Balkinization
blog. Martin and
John Harrison
participated in a panel presentation at the Law School in February titled "Executive Amnesty?—Immigration and Executive Power," cohosted by the Immigration Law Program and the Federalist Society.
Martin was a featured debater in a series hosted by UVA's Miller Center and telecast on PBS stations in October. He was part of a two-person team arguing the negative on this topic: "The number of undocumented immigrants must be dramatically reduced through greatly expanded enforcement." Martin argued for enactment by statute of a well-crafted one-time legalization program covering current long-resident unauthorized immigrants, but emphasized how that step is the most effective way to empower resolute and consistent immigration enforcement in the future, using tools and capabilities not available at the time of the 1986 amnesty.
In November Martin presented a paper called "Why the Plenary Power Doctrine Endures" at a conference at Oklahoma Law School, held in observance of the 125th anniversary of the Supreme Court's decision in
Chae Chan Ping v. United States
. That case, also known as the Chinese Exclusion Case, is widely considered the source of doctrine giving Congress plenary power, with very limited judicial constraint, in the immigration field.
Greg Mitchell and co-authors published the article "Predicting Ethnic and Racial Discrimination with the IAT: Small Effect Sizes of Unknown Societal Significance" in the Journal of Personality and Social Psychology.

In January Mitchell and Hunter Hughes '70, an accomplished lawyer and mediator, taught a new class, Law & Psychology of Dispute Resolution.
In March Mitchell was a panelist in the Searle Center Roundtable on Women in the Workplace—Perspectives from the Academy and the Corporate World, which was held at the Northwestern University School of Law.
Dotan Oliar's recent co-authored paper on copyright registrations was selected as one of the best IP law review articles of the year by Thomson Reuters (West) for inclusion in their 2015 Intellectual Property Law Review, an anthology. The article, "Copyright Registrations: Who, What, When, Where, and Why," by Oliar, economics Ph.D. student Nathanial Pattison, and third-year law student K. Ross Powell is the first to study the contents of individual copyright registration records, and is intended to help lay down an empirical basis for evidence-based copyright lawmaking. (See Law School News.)
In March Robert O'Neil presented "Academic Freedom in the Age of Digital Media" to the Academic Freedom Forum of the Professional Staff Congress of the City University of New York, a union group.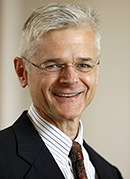 Daniel Ortiz was counsel of record in Henderson v. United States and led the Supreme Court Litigation Clinic's drafting of the opening and reply merits briefs in Henderson. He argued the case in February, and also spoke at Stanford University at a conference called "The Supreme Court at Midterm."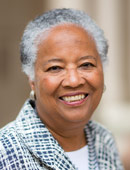 Mildred Robinson published "'Skin in the Tax Game': Invisible Taxpayers? Invisible Citizens?" in the Villanova Law Review. The essay is a longer version of an address that she delivered in January of 2014 at the Villanova Law School as a part of their observance of Dr. Martin Luther King Jr. Day.
This spring George Rutherglen attended a conference in Seattle on the Thirteenth Amendment and Labor. His article for this conference was "The Thirteenth Amendment and Slavery Overseas." He also has related articles coming out on "Private Rights and Private Actions: The Legacy of Civil Rights Enforcement in Title VII" and "The Origins of Arguments Against Reverse Discrimination."

Rutherglen is also working on a book, International Civil Litigation: Principles and Prospects. A couple of related articles are "Reconceiving Personal Jurisdiction: Sovereignty, Authority, and Individual Rights" and "Rule 1 and the Conflicting Ambitions of Procedural Reform."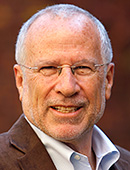 In February Fred Schauer's book The Force of Law was published by the Harvard University Press. For more on the book, including a video interview, visit bit.ly/forceoflaw.

Schauer also published "Free Speech on Tuesdays" in Law and Philosophy and "Do People Obey the Law?" in a symposium issue of the San Diego Law Review. A 19-page interview with Schauer, done in English and translated into Spanish, was published in Doxa, the Spanish (Alicante, Spain) journal of legal philosophy.

He has had 26 of his articles on freedom of speech translated into Hungarian and published in Hungary as a book edited and translated by Koltay Andras, with the title A Demokracia es a Szolasszabadsag Hatarai.
Schauer has also given lectures on legal theory, with a particular focus on law and coercion, at the National University of Singapore in January, and again at the European University Institute, Florence, Italy, and Bilkent University in Ankara, Turkey, in May.

In February he gave a lecture entitled "On the Distinction between Speech and Action" at a conference on freedom of speech at the Emory University School of Law and at the Public Law Workshop at the University of California–Berkeley. He gave lectures on freedom of expression and on legal positivism to the Master Course in Legal Theory, University of Genoa, Italy.
Schauer also delivered the Nathaniel L. Nathanson Memorial Lecture at the University of San Diego, with the title "Is Law a Technical Language?"; and spoke on "Plans, Instructions, Recipes, and the Freedom of Speech" at Dartmouth College in April.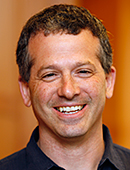 In December 2014, Rich Schragger presented (with co-author Micah Schwartzman '05) a paper entitled "Some Realism About Corporate Rights" at the University of Pennsylvania Wharton School, in a conference exploring the implications of the Supreme Court's decision in the Hobby Lobby case.

In January he presented a draft chapter of his forthcoming book, City Power, at a faculty workshop at the George Washington University School of Law. Published by Oxford University Press, the book is expected to publish in 2016. Schragger gave a workshop on the same subject at Notre Dame Law School in April.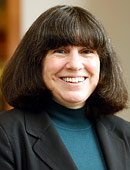 Barbara Spellman will be publishing this summer (with Michael J. Saks), The Psychological Foundations of Evidence Law. The book is one of the first two in a series on psychology and law from New York University Press. The other is The Psychology of Tort Law.

Spellman also published two law-related papers with students: "Counterfactuals, Control, and Causation: Why Knowledgeable People Get Blamed More" in Personality and Social Psychology Bulletin (with Elizabeth A. Gilbert, Elizabeth R. Tenney, Christopher Holland [in press]); and "Blame, Cause, and Counterfactuals: The Inextricable Link; Comment on 'A Theory of Blame'" (with Gilbert [2014] in Psychological Inquiry).
In May she presented "Distributing Justice: What the Law Intends v. What the Law Delivers" at a symposium at the Association for Psychological Science in New York; and in March with Siny Tsang and Megan Clemency, "Shouldn't the quality of expert testimony matter?" at the 2015 American Psychology-Law Society Conference in San Diego.

Spellman continues as editor-in-chief of the journal Perspectives on Psychological Science until the end of 2015.
Paul Stephan '77 published a paper in the Capital Markets Law Journal, a British publication, on the relationship between the international law of investment protection and the domestic law of a host state. He also edited and contributed to the publication, this past fall, of the papers presented at the 2013 Sokol Colloquium.
In March he spoke at a roundtable hosted by Duke Law School on international corruption, and at a conference organized by the Federalist Society on U.S. treaty law.

In April he spoke at a conference organized by Georgetown Law Center on current issues in foreign affairs law. In July he will speak at an international conference in Geneva, Switzerland, on foreign affairs law, organized by Duke Law School to include the International Law Commission. In August he will teach at Melbourne University and Sydney University in Australia, and in September at the Peking University School of Transnational Law in Shenzhen, China.

Stephan will spend the remainder of the fall at Paris I (Panthéon-Sorbonne, in France) teaching a course and conducting research. He continues to work as coordinating reporter for the Restatement (Fourth) of the Foreign Relations Law of the United States. A meeting to discuss the preliminary draft with foreign advisers took place in April, and one with U.S. advisers is set for October.
Pierre-Hugues Verdier is working with Mila Versteeg on a large-scale empirical project on the reception of international law in national legal systems around the world. He presented a first paper based on this data at the University of Chicago Law School, where he visited last fall, and will present it this summer at a conference at Northwestern University. The paper investigates whether countries whose constitutional law imposes constraints on treaty-making by the executive and makes treaties directly applicable by courts are able to enhance the credibility of their promises, making them more desirable partners for bilateral investment treaties.

Verdier is also organizing the 2015 edition of the Sokol Colloquium on Private International Law, which will continue to explore the theme of Comparative International Law—or how and why the interpretation, application, and understanding of seemingly uniform international law rules differ across legal systems. The contributions to the 2014 and 2015 colloquia will be published in a collective volume by Oxford University Press, co-edited with Paul Stephan, Mila Versteeg, and Anthea Roberts of Columbia Law School. Verdier is also beginning work on a book-length project on international financial regulation after the financial crisis.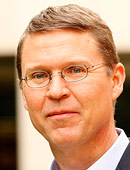 Rip Verkerke participated as a speaker on a showcase panel at the 2014 Federalist Society National Lawyers Convention. His remarks will be published in the Harvard Journal of Law & Public Policy this summer.

Last October he also participated as a panelist in a discussion at the Law School titled "The War on Women: What Are the Real Issues?" co-sponsored by the Federalist Society and Virginia Law Women. He was a commentator at the Disclosure Conference organized by Jason Johnston at the Law School. Verkerke also commented on Christopher Drahozal's paper "Displacing Disclosure: Mandated Disclosure, Unconscionability, and Arbitration Clauses." His article, "Legal Ignorance and Information-Forcing Rules," appeared in the William & Mary Law Review in the March issue.
Ted White's article "The Origins of Civil Rights in America" was published early this year in Case Western Law Review. White also published this year, with Ken Abraham, "Prosser and His Influence" in the Journal of Tort Law.

In June he will present at a conference at Harvard Law School, "Contemporary Legal Thought: Origins and Consequences," which will appear in the Cambridge Companion to Contemporary Legal Thought in 2016.

White has also published "The Lost Episode of Gong Lum v. Rice," in volume 18 of the Green Bag 2d; "Intellectual History and Constitutional Decision Making," in volume 101 of the Virginia Law Review; and "The Origins and Emergence of Tort Law," in volume 11 of the St. Thomas Law Journal.
Volume 2 of White's Law in American History book series, From Reconstruction Through the 1920s, is in production and expected to be published by Oxford Universityuytruytr Press in the spring of 2016.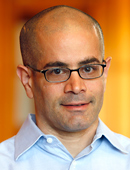 In the fall Ethan Yale organized the 2014 UVA Invitational Tax Conference. The two-day conference included academics specializing in tax law and policy from leading law schools across the United States.
In May Yale made a presentation to the Tax Court Judicial Conference on statutory construction in cases before the Tax Court. Yale also wrote a forthcoming article entitled, "Anti-basis" in the North Carolina Law Review.