London
London's strength in international business and transactional law has attracted many University of Virginia School of Law alumni, and several graduates have also made their mark in other fields.
More than 70 alumni are located in London, according to LinkedIn. We talked to several to gather their work experiences and tips for students and graduates on how to succeed there.
The UVA Law Network is an occasional series on careers for graduates. The school's 20,000 graduates are located in 50 states and more than 60 foreign countries.
 
Advice from Alumni in London
When I was at UVA Law, I wanted to be a movie lawyer, so I took a course on copyright and intellectual property law. But I also took a course on the Uniform Commercial Code, taught brilliantly by Professor Robert Scott. I then found security interests in property to be intellectually interesting.
I wanted to live and work in New York City; was lucky to get a job with a big firm there; and they asked me which department I wanted to join. Because of Bob Scott, I chose banking. A year later, a bigger firm with overseas offices needed banking lawyers, and I was asked to join them.
One year later, I was sent to Athens, Greece, followed by a year in London with the firm — which turned into seven years. But there wasn't much banking work in London, so I became a U.S. securities lawyer. One of our clients was a large private foundation, which ended up selling shares to U.S. investors. Three years later, I joined the foundation as its first in-house lawyer, learned a lot about U.K. charities law, took some tests to qualify as an English solicitor, and stayed in London. 
After 17 years, I needed a change, and ended up doing higher education law — with some copyright law thrown in — at the University of London. 
I've become a jack of all trades — and the best thing about UVA Law was that it gave me the skills to learn about many different types of law, as needed in my different roles. So I go back to my initial advice — become the best general lawyer you can, and don't be afraid to do something different.
Do you have any advice for new UVA Law grads wanting to work in London or the U.K.?
The U.K. has become much more restrictive in giving work visas these days. And unless you are wealthy, it is difficult to come to the U.K. and get a residence permit without having a job. If you are a dual citizen with the U.K. or any other countries of the European Union, then there is no problem coming here to work and live. One American friend got an Irish passport because of his grandfather. Another may get an Eastern European country passport because her father had lived there. But most of us (me included) have to rely on a big U.S. firm hiring us first in the U.S. and then sending us to a foreign outpost like London.
70+ Alumni
Leaders in London
Shane Cobb '93 
General Counsel, Circle Health Group
Tamer El-Emary '96 
Chief Operating Officer, Thunes
Amelia Fawcett '83, DBE  
Chairman, Kinnevik AB
Lead Director, State Street 
Nerys Jefford, LL.M. '85
QC Barrister, Keating Chambers
Evan Nacke '07 
General Counsel, Gett
Cecil Quillen '88 
Partner and Head of Global U.S. Securities Practice, Linklaters
Gordon F. Rainey '04 
Co-Head of Practice, Alaco
Robert Schwartz '06 
Managing Director, UK, Tyrus Capital Alternatives
Stephanie Shepard Cobb '94 
Head of Compliance - Europe, Millenium Capital Partners
John G. Stewart '81
General Counsel, University of London
Gani Toxanbayev LL.M. '99 
Vice President, Credit Suisse
John Van Deventer '82
Partner, Cabot Square Capital
Top Employers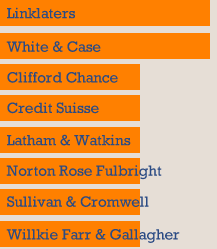 John G. Stewart '81
General Counsel, University of London
"Become the best general lawyer you can, and don't be afraid to do something different."
---

Stephanie Shepard Cobb '94
Head of Compliance - Europe, Millenium Capital Partners
"In terms of how to prepare for life in London, it really is important to expose yourself to what is going on in the world. Make an effort to understand different perspectives and cultures."
---

Jeffrey W. Cottle '95
"The environment of collaboration at UVA, as well as the ability to account for the arguments that might be made by others prepared me for my many roles as an in-house practitioner before coming back to private practice."
---

Christina Perry '01
Lecturer, Queen Mary School of Law, University of London
"You are a J.D.-holder and a U.S.-trained lawyer, and those are valuable assets in the London legal market and will be your primary calling card."
---

Cecil Quillen '88
"I was strongly influenced by the example of a number of graduates of the Law School whom I knew well ... to conclude that [UVA Law] was unique in its ability to provide a springboard for intellectual and professional achievement in a civilized and humane place."
---

Robert Schwartz '06
General Counsel, Tyndaris Group
"Alongside staples like contracts and trusts, the [Law & Business] Program gave me a grounding in corporate finance, accounting, securities law and other disciplines that I would not have otherwise grown to enjoy and embrace."