Send Us Your News
To submit a class note, email us or submit mail to UVA Lawyer, University of Virginia School of Law, 580 Massie Road, Charlottesville, VA 22903. Please send your submissions no later than Feb. 1 for inclusion in the next issue.
1970

Carruthers & Roth attorney Kenneth "Kenny" Greene was honored as the recipient of the Lifetime Achievement Award from the Bankruptcy Section of the North Carolina Bar Association. The award recognizes a bankruptcy practitioner who, for not less than 25 years, has contributed to the betterment of the NCBA Bankruptcy Section and the profession, and who has set an aspiring example for those who follow.
Greene focuses his law practice in the specialized areas of asset-based lending, commercial finance, banking, insolvency, bankruptcy and creditors' rights. He is a past president and current fellow of the American College of Commercial Finance Lawyers.
Greene has served on the governing council of both the Business Law Section and the Bankruptcy Law Section of the North Carolina Bar Association. He is currently a member of a taskforce of the Bankruptcy Law Section of the North Carolina Bar Association that is drafting a comprehensive North Carolina Commercial Receivership Act for future consideration and adoption by the North Carolina General Assembly. He served for many years as the co-chair of the Legal Opinion Committee of the Business Law Section of the North Carolina Bar Association and was honored by that section in 2010 as a co-recipient of the Business Law Section Distinguished Service Award.
1972
William Henry Bass III, 72, of Richmond, Va., died March 24. Bass is survived by his wife, Jean Freeman Bass. Bass was a graduate of Luther Foster High School, Hampton Institute and the Law School. He began his legal practice with Reynolds Metals Corp. of Richmond and later joined the Hill Tucker and Marsh Law Firm. His interest in real estate attracted him to the Virginia Housing Development Authority, where he served as legal counsel until his retirement in 2016.
A lifelong member of the First Nottoway Baptist Church, Bass was a member of the Old Dominion Bar Association, the Virginia Bar Association, American Bar Association and Omega Psi Phi Fraternity Inc. He loved and cherished his family and friends, and assisted many in the start of their own businesses. A man of many interests, Bass enjoyed reading, investing, fishing, showing dogs, listening to music and practicing martial arts, including tae kwon do, tai chi and aikido. In October 2019, he became a certified yoga instructor.
Don Ray Boswell of Lantana, Fla., died July 4, at the age of 74. Boswell grew up in Elba, Ala. He was a graduate of Elba High School and the University of Alabama, earning both bachelor's and master's degrees from the Culverhouse School of Business. He then graduated from the Law School.
He began his professional career in 1972 working for the Committee to Re-elect the President. The same year he joined the U.S. attorney's office in Miami as an assistant U.S. attorney. He began a private practice in Miami in the late 1970s and relocated his practice to Palm Beach in the early 1980s. During this period, he was a consultant to U.S. Sen. Howard Baker. He also was a consultant to the U.S. secretary of education and served on its Civil Rights Reviewing Authority, and he was a civil rights and labor law attorney.
Boswell traveled extensively all over the world. He was a boater, scuba diver, skier, Rotarian and philanthropist. He was a leader in and a member of the First Baptist Church of Lake Worth.
George House was recognized in the 2020 Chambers USA: America's Leading Lawyers for business for environmental law. House practices with Brooks Pierce in Greensboro, N.C.
1973
In Memoriam: Francis McGovern '73, Pioneer in Alternative Dispute Resolution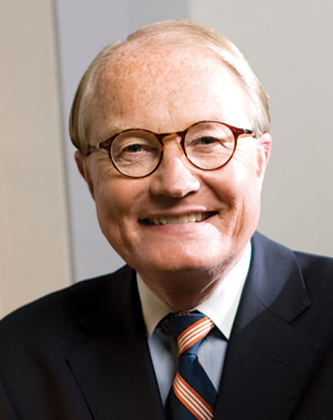 Francis McGovern '73, a Duke University law professor renowned for his expertise in alternative dispute resolution, died Feb. 14 in Marin County, California, after a fall. He was 75.
The Charlottesville native was also known for his innovative work as a special master and mediator overseeing or advising on the management and settlement of mass tort claims.
At the time of his death, McGovern was serving as one of three special masters assisting with the thousands of federal lawsuits filed by cities and states against opioid manufacturers and others. McGovern was also a visiting professor at the University of California, Hastings College of the Law.
A member of the Duke Law faculty since 1997, McGovern combined teaching with the practice of ADR and work as a court-appointed special master in almost 100 cases, including those arising from DDT toxic exposure in Alabama, asbestos contamination, the Dalkon Shield contraceptive intra-uterine device, silicone breast implants, Rhode Island's Station Nightclub fire and the BP- Deepwater Horizon oil spill in the Gulf of Mexico.
"Long before it was fashionable, well before ADR was a permanent fixture in law school education, he predicted that mediation, arbitration, administrative claims programs like the 9/11 Victim Compensation Fund and BP oil spill fund, and other forms of alternative dispute resolution would become mainstream pillars of our American legal system," said Kenneth Feinberg, who served as special master of the 9/11 Victim Compensation Fund, in an interview with Duke Law School.
An American Law Institute member for more than 35 years, he had served on the Members Consultative Group for Restatement of the Law, The Law of American Indians project. He also served as a neutral consultant to the U.N. Compensation
Commission established after the Persian Gulf War, designing the dispute resolution process for over 2.5 million claims involving over $25 billion in compensation.
McGovern was co-author of two published books, "Successful Litigation Techniques" and "The Preparation of a Product Liability Case," and two books in progress, "Toxic Substances Litigation" and "Alternative Dispute Resolution," according to Duke.
He worked at Vinson & Elkins in Houston before starting his teaching career at Samford University's Cumberland School of Law in 1977.
McGovern earned a B.A. from Yale University in 1967 and served for three years in the U.S. Marine Corps, rising to the rank of captain.
He is survived by his wife, Katy; four children and four grandchildren.
—Mike Fox
Thomson Roy studied history at Princeton before attending UVA Law. Throughout his career he fought "intellectual property thieves, corrupt politicians, egocentric businessmen, conniving partners and destabilizing emotions as a lawyer, multinational executive and global business consultant in over 40 countries for 40 years," Roy said. He brings his experience and insights to life in "Trading Secrets," the first novel in the Jake Payne series of international thrillers.
1974
John A.C. Keith was named to the 2020 list of Virginia Super Lawyers. Keith is a principal with Blankingship & Keith in Fairfax, Va.
1975
On April 13, Mitchell E. Abbott, died at the age of 69. Abbott was born on July 24, 1950, in Tulare, Calif., and grew up in Lake Tahoe.
He received his bachelor's degree from the University of California at Davis, and his law degree from UVA. He practiced law in Los Angeles for over 40 years with the firm Richards, Watson & Gershon.
On Oct. 6, 1979, he married Mary Nielsen. They raised one son, Michael.
Abbott was known for "his quick wit, boisterous laugh and sesquipedalian loquaciousness," according to family. "He was a voracious reader, a skilled culinarian and a devoted family man." Abbott was a certified specialist in appellate law, member of the California Academy of Appellate Lawyers, a chair of the State Bar Board of Legal Specialization's Appellate Law Advisory Committee, and a chair of the State Bar of California's Committee on Appellate Courts. He has been listed in Best Lawyers in America and in Southern California Super Lawyers, both in the field of appellate law.
In addition to his legal career, he served on the board of directors of the Los Angeles Conservancy, was a former member of the board of directors of the Congregational Foundation, and was moderator of First Congregational Church of Los Angeles, where he also served on the board of trustees. Abbott chaired the board of governors of Pilgrim School and led the school's mock trial program for over 20 years. He was the recipient of the Spirit of C.E.B. Award for his contribution to continuing education of the bar, and was honored by the Constitutional Rights Foundation in 2011 with the Mock Trial Attorney Coach of the Year Award.
Abbott is survived by his wife, son and other family members.
Donald Haines died suddenly of natural causes at his home in Washington, D.C., on April 24. He grew up in northern Minnesota, where he formed lifelong friendships and a love of snowy weather. He was a graduate of East Grand Forks Senior High School, Harvard College and the Law School.
Haines had "a brilliant mind, a child-like capacity for delight, and was a dedicated and imaginative mentor to young people," according to his family. "He had a knack for turning mundane events into epic adventures, and the word 'moderation' never quite made it into his extensive vocabulary. He enjoyed music, books, movies and every holiday, and he especially loved sharing these enthusiasms with his friends. He cared deeply about the causes that mattered to him — free speech, equality, human rights and workers' rights — and he pursued these goals in his work with labor unions and the ACLU."
Joseph P. Rapisarda Jr. retired as county attorney for Henrico County, Va., after serving for 38 years.
1977
Jeffrey C. Bates died May 7, after contracting COVID-19. Bates, 70, was admired for his innovative solutions to seemingly intractable conflicts and problems in the fields of international and environmental law. He was a global citizen, an avid sailor and a lover of Plato's works and the Maine coast. He is survived by his wife, Susan Cooke, and his daughters, Melissa and Meredith Bates.
Barbara Jeremiah started an initiative to get 10,000 books in the hands of children who are served by Reading is FUNdamental Pittsburgh. The program aimed to help bridge the learning gap and loss of library resources caused by the COVID-19 pandemic forcing an early end to the school year. Jeremiah, owner of Riverstone Books in Pittsburgh, helped fund the initiative, but applauds the outstanding response from the community. "At Riverstone," Jeremiah said, "we are passionate about the power of reading and the importance of diversity in literature. We believe books can contribute to important discussions about race, empathy, identity and understanding all the time, and especially now."
1978

David L. Evans of Mateer & Harbert, was named as the 2020 Best Lawyers' Lawyer of the Year in the practice area of health care law in Orlando, Fla. He is board-certified in the field by the Florida bar.

Hal K. Litchford, a shareholder in the Orlando office of Baker Donelson, has been ranked as a leading practitioner in the 2020 Chambers USA in antitrust.
J.P. Monacell is a public finance partner with Smith, Gambrell & Russell in Atlanta. Monacell has written a memoir, "Stuck Inside — Memoirs of a Shy Guy," that centers on his experiences as an "excruciatingly shy individual," he writes.
1979
Virginia J. Dunmire died at home on April 23 after a long battle with cancer. Born in 1947 in Cleveland, she grew up in the nearby communities of North Canton and Coshocton. Dunmire graduated from Denison University in 1969 and earned her master's degree from Brown University the following year. She taught history and later became the admissions director at Chatham Hall Boarding School for Girls in Chatham, Va. She then enrolled in the Law School and was the first female editor of the Virginia Law Weekly. She joined Spencer Fane Britt and Brown in Kansas City, Mo., eventually moving on to the legal department of Commerce Bank, where she acquired a reputation for her expertise in banking law and regulations.
"Gin, Ginny, Virginia and 'Miss Dunmire Ma'am' (Chatham Hall) all denote different times in her life and different cohorts: friends, family, work associates," according to her family. Her dual enthusiasms for travel and figure skating afforded her many opportunities over the years to attend national and international events, including the Olympics.
"She remained undaunted by the issues imposed by her illness and its treatments as she carefully researched accessibility for hotels and transportation," her family said. "While illness did not limit her travels, the tiny puppy named Hansen who grew into a very large dog did, for some years. The dog she adored was the basis for new friendships, and she became the dog sitter of choice for friends and neighbors." She had a special interest in the popular culture and decorative arts of the 1950s, a result of her childhood in small-town Ohio and long family car and camping trips to the national parks. Her home reflected those interests and memories, and became a gathering spot for friends and neighbors who provided support and assistance. Dunmire is survived by her brothers and their families.
Peter S. Everett was named a 2020 Super Lawyer for both Virginia and Washington, D.C. Everett is a principal with Blankingship & Keith in Fairfax, Va.
Frank Morgan is serving a two-year term as president of the St. George's Society of New York in its 250th anniversary year. With a staff of five, including two social workers, the St. George's Society provides housing, nutrition and other assistance to those of British and Commonwealth descent in distress in the tri-state area. It also awards scholarships at Lehman and Hunter Colleges and supports pediatric cancer patients and their families visiting from the U.K. for treatment in New York. He writes, "After a life of many blessings, it is time to give back."