Women Who Led the Way
A Timeline of Trailblazers at UVA Law
s the University of Virginia School of Law prepares to mark a centennial of coeducation in 2020, this timeline features the many women who became leaders and broke ground in their time at UVA Law and beyond.
1911
Ella W. Johnson was appointed as the first full-time law librarian.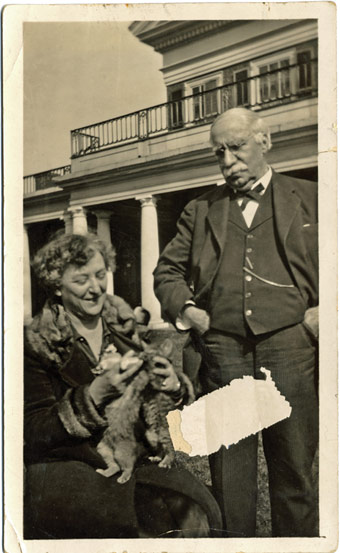 1920
Three women began their studies at the Law School: Elizabeth Tompkins '23, Catherine Rebecca Lipop and Rose May Davis. Lipop, then the school's law librarian, enrolled as a "Special Student" — meaning she was not a degree candidate — and took classes until 1923. She married law professor Charles Graves in 1925 and served as a librarian until 1946. After passing the bar in 1922 — the same year as Tompkins — Davis entered into law practice with her brother instead of returning for her final year of law school. She eventually earned a Ph.D. in chemistry from Duke University and was the first woman to get her Ph.D. there. She later joined the legal department at DuPont.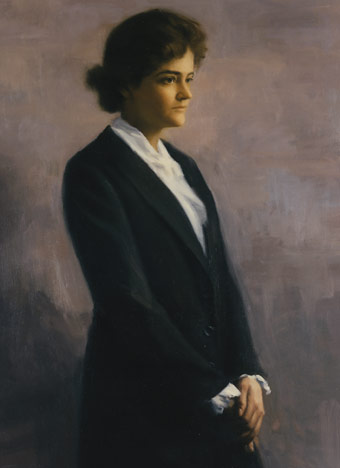 1923
'I Could Do the Work'
Elizabeth Tompkins became UVA's first female law graduate, finishing near the top of the Class of 1923. But her first year, 1920-21, involved some adjustment on everyone's part.
As Tompkins described her experience in a 1980 interview with Virginia Law Weekly, "It took [the male students] one semester to find out that I was not after a husband and another semester to find out that I could do the work. After that everything was fine."
She along with classmate Rose May Davis and Mildred R. Callahan of Alexandria passed the Virginia State Bar in 1922, becoming the first women in Virginia admitted to practice law.
For two years after graduation, Tompkins clerked in Charlottesville for the law firm of Duke, Duke & Gentry, of which Judge R.T.W. Duke Jr. 1873 was a partner. In 1925, following the advice of Dean William Minor Lile 1882, she moved to Richmond, where she began practicing, first with H. Carter Redd 1892 and later with Carter L. Refo. She also served as commissioner of accounts for Hanover County and commissioner in chancery for circuit courts in Hanover and Richmond.
Tompkins played an active leadership role at the University of Richmond, serving as president of the Westhampton College Alumnae Association and sitting for 30 years on the board of trustees. Richmond awarded her an honorary doctor of laws degree in 1970. Tompkins retired in 1979 and died two years later at age 83.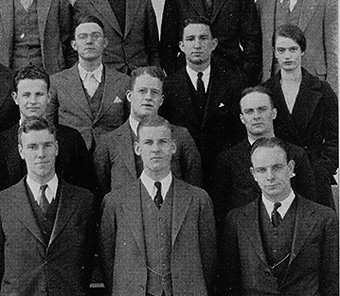 1931
Marion Boyd Crockett '32 became the first woman to be elected to the Virginia Law Review editorial board. In a diary entry following a dinner with the Virginia Law Review editorial board, Dean William Minor Lile said of her election: "This year, for the first time in its history, the Board has a woman member (Miss Crockett). I suggested that the Board was entitled to congratulations, equally with the young woman herself; and for their fairness and courage in selecting her, in spite of sex prejudice. She was present at the dinner, and I am sure she will not forget the occasion. That she should have earned his honor in her second year is much to her credit."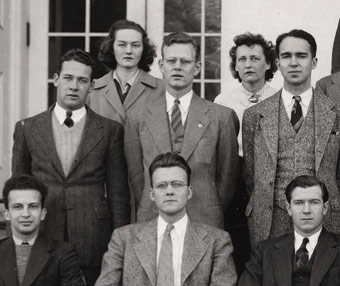 1942
Frances Ames '43 and Flora Kirley '43 were the first women to serve as sole editors for an issue of the Virginia Law Review, during the January 1943 edition. Listed on the masthead as "Mrs. F.F. Ames" and "Miss F. Kirley," they took on their roles together the same year. World War II may have opened up opportunities for the women. Male board members serving in the armed services were denoted with an asterisk.
1943
Honoring the First Library Director
Law Librarian Frances Farmer, who later served as director of the library, became the first woman to teach at the Law School in 1943.
When Frances Farmer graduated in 1933 from the University of Richmond's law school — the only woman in her class — she received a medal as the class' best all-around graduate. In those days, women found the doors of law firms often closed to them. Farmer stayed on at the University of Richmond, serving as secretary to the dean and gradually taking charge of the law library. This proved her métier. In 1942, Farmer moved to the University of Virginia, being appointed as law librarian in 1944.
When Farmer came on board, UVA's law library was a leaking ship. The library had fewer than 40,000 books, none of them catalogued. Students and faculty had to poke through the shelves, hoping to find what they needed. Under Farmer's supervision, in a little over two years' time, the entire collection had been catalogued and enlarged. Within 10 years of Farmer's taking over, the law library celebrated the acquisition of its 100,000th volume, making it the largest law library in the South.
No librarian has ever fought more tenaciously to advance her cause. Finding state funding skimpy, Farmer persuaded the Law School's alumni to give generously to the library — more alumni dollars than state dollars during those 10 years. By the time of Farmer's retirement in 1976, the library had 300,000 volumes, and she had organized and coordinated the library's move to North Grounds.
Farmer guarded her turf with passion. Students who put their stocking feet on the library tables could expect a reprimand. Successive deans knew to tread carefully when dealing with Farmer. But she earned the respect and admiration of the Law School's community and of the law librarian profession nationally. In 1963, she became the Law School's first female [untenured] professor. Speaking at the dedication of the Arthur J. Morris Library, former Governor and UVA President Colgate Darden declared that Farmer's "unremitting labor" during her 32 years of service had brought forth a library "in every respect equal to what a great law school deserves and requires."
—Professor A. E. Dick Howard '61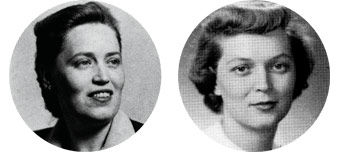 1948
Ruth S. Taliaferro '50 and her daughter, Elizabeth "Betty" Taliaferro '53, attended the Law School at the same time. More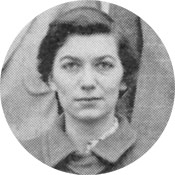 1955
Jane Caster '56 was the first woman elected to the editorial board of the Virginia Law Weekly.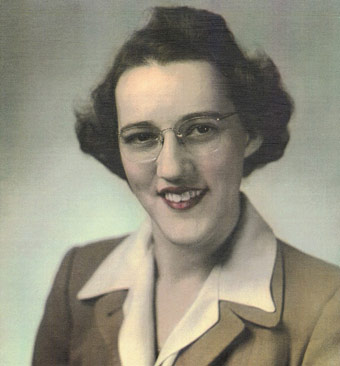 1960
Seeking Equality in Law
Janet Mary Riley LL.M. '60, the first female law professor at Loyola University New Orleans, was also the first woman to obtain an LL.M. from UVA Law. She used her law degrees not only to teach, but to foster equality. As a Louisiana property law expert, Riley led a committee to draft proposed revisions to the state's civil code. She looked at areas of the law that unfairly discriminated on the basis of sex, including as they related to marital property.
She was also a civil rights activist and member of the Community Relations Council and the Commission on Human Rights of the Catholic Committee of the South. She wrote the brief in Lombard v. Louisiana, a lunch counter sit-in case that rose to the U.S. Supreme Court, reversing the criminal convictions of protestors who did not exit a restaurant when instructed.
1962
Priscilla Apperson became the first female instructor on the full-time teaching faculty.
1969
Gail S. Marshall '68 became the first female assistant professor on the full-time teaching faculty.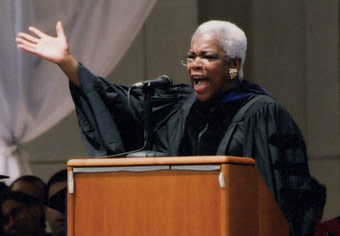 1970
Civil Rights Leader Takes Charge
Elaine Jones '70, the first black woman to graduate from the Law School, later served as director-counsel and president of the NAACP Legal Defense Fund from 1993-2003. She was the first woman to rise to the highest leadership role within the organization.
Jones previously ran the Washington, D.C., office of the Legal Defense Fund for 14 years, litigating class-action cases as she engaged in legislative activity. During that time, she also became the first black person named to the board of governors of the American Bar Association.
I went to law school really with social justice and civil rights in mind.
Her D.C. service reshaped the federal judiciary and played key roles in securing passage of the Voting Rights Act Amendments of 1982, the Fair Housing Act of 1988, the Civil Rights Restoration Act of 1988 and the Civil Rights Act of 1991.
She was the graduation speaker for the Class of 2004 and is a recipient of the Thomas Jefferson Foundation Medal in Law.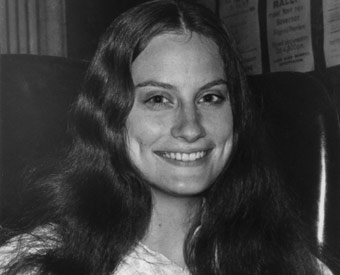 1971
Ellen Bass Brantley '73, Elizabeth Trimble '73 and Mary Jane McFadden '74 jointly founded Virginia Law Women.
Among their early efforts, "We wrote to the women who were accepted for subsequent classes to encourage their enrollment, and I think can take credit for at least part of the increase in women in the classes of 1975 and 1976," Trimble said.
The group also surveyed alumnae about their careers after law school in 1975 and worked with then-Director of Placement Albert R. Turnbull '62 to reduce employers' discriminatory interview questions.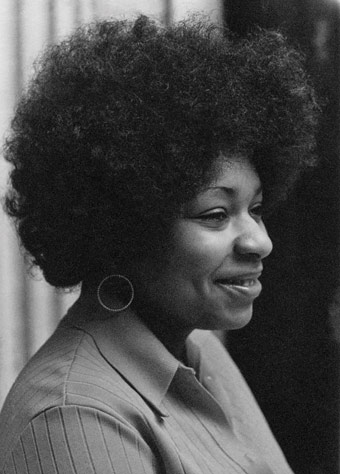 1972
A New Voice for the Students
Linda Howard '73 became the first female and the first black president of the student body in 1972. Howard, who spoke at graduation in 2019, is now vice president for legal at Landmark Worldwide, an international personal and professional growth, training and development company.
As an executive for the New York City Law Department from 1990-2003, Howard oversaw attorney hiring and continuing legal education, and also developed and conducted sexual harassment training.
In 1980, she took leave from a tenured position at Ohio State University Law School to work in the White House as executive director of the Interdepartmental Task Force on Women.
Lillian R. BeVier joined the faculty in 1973 and later became the first woman to earn tenure at the Law School.
When Lillian R. BeVier attended Stanford Law School, she was one of five women in a class of 160 students. As she began looking for a job in the mid-1960s, she found doors closed to her at law firms — despite the fact that she graded on to the Stanford Law Review. BeVier instead turned to higher education, and eventually teaching, first at Santa Clara University Law School and then at UVA Law, where she became a role model to students and faculty alike.
"Lillian BeVier was a pathbreaker when she arrived at the Law School, and she remained one," Vice Dean Leslie Kendrick '06 said. "She exerted a profound influence on this institution and was a force in the legal academy. She did all of this while remaining a kind and generous mentor to generations of law students, hosting countless student organization events at her home, and bringing homemade cookies to every single session of her seminars, including the ones we taught together. Like so many others, I'm grateful for all that she taught me — about being a lawyer, a teacher and a scholar."
Along the way, BeVier published two books, numerous book chapters and more than 40 articles. From 2003-09 she served on the board of the Legal Services Corporation, including as vice chair, and as a visiting scholar at the National Constitutional Center in Philadelphia. She received the UVA Alumni Association's Distinguished Professor Award and the faculty Raven Award from the Raven Society. In 1991 she was nominated by President George H.W. Bush to serve as a judge on the Fourth U.S. Circuit Court of Appeals, but her nomination, along with several others, stalled in committee when Bush's popularity began to decline.
BeVier has served on boards of organizations like the Martha Jefferson Hospital and the Federalist Society. After retiring from the Law School in 2010, she continued to teach January term courses with U.S. Judge Amul Thapar until 2019.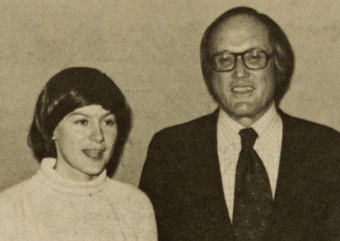 1976
Holly Fitzsimmons '76 was the first female teammate to win the William Minor Lile Moot Court Competition, working alongside her classmate Sam Turner '76.
1979
Virginia Dunmire '79 became the first elected female editor-in-chief of the Virginia Law Weekly.
An Ode to Professor Mildred Robinson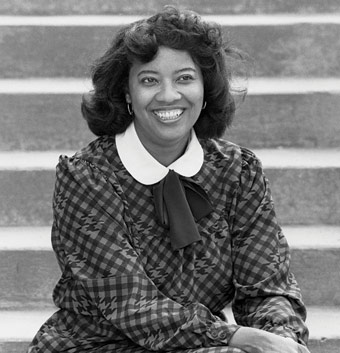 It is impossible to capture Professor Robinson in 300 words. In fact, no amount of words can accurately capture Professor Robinson. She has a heartwarming, kind, caring and generous spirit, and she goes out of her way to encourage students, all of which help to humanize the traditional law school experience.
I ended up in Professor Robinson's Federal Income Tax class because all of the other sections were full. I had not looked forward to the class because it was 1) an early morning class, 2) with a professor I didn't know and 3) on a subject matter that sounded as exciting as watching paint dry. After one class, however, my mind was changed.
A good lawyer is able to take complex rules and principles and present them to the client in a manner that is understandable and memorable. Beyond instilling in me a love for tax law (I have been practicing tax at Skadden, Arps, Slate, Meagher & Flom for five years and loving every minute of it), Professor Robinson's approach to teaching helped me transform from a law student to a lawyer and has enhanced my ability to provide good client service and work with non-tax colleagues. Professor Robinson had a way of taking complex rules and explaining them in a relatable and unforgettable manner. She had a YouTube clip to illustrate every set of rules and used creative terms to describe principles. Whether it was using the movie "Up" to teach tax rules on tenant property improvements or the latest celebrity divorce to teach rules on alimony, her teaching method is invaluable to law students as they develop into lawyers.
Professor Robinson is more than a professor. She is a true friend. She genuinely cares about every student and goes out of her way to show her care and concern. I am grateful for having the opportunity to learn from Professor Robinson and for her positive impact on UVA Law.
—Abigail E. Friedman '14
1990
Nancy Buc '69 was the first woman elected to the Law School Foundation Board of Trustees.
1997
Gene Dahmen '67 became the first female president of the Law School's Alumni Association.
2001
The student organization Women of Color formed.
2008
The student organization Feminist Legal Forum was founded.
2016
Risa Goluboff takes office as the first female dean.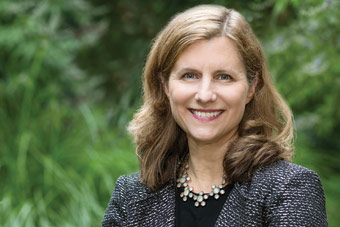 2019
M. Elizabeth Magill '95, the first female vice dean at UVA Law, rejoined the faculty and became UVA's first female provost.
Editor's Note: This article was last updated on Aug. 5, 2020, to correct inaccuracies in the section on Elizabeth Tompkins.