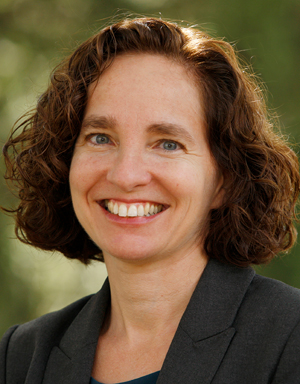 A recurring theme over the past 18 months has been how the COVID-19 pandemic has warped our sense of time. Lockdowns brought everything to a halt, and we are still figuring out how to resume the pace of life and work during, and hopefully soon after, the pandemic.
In other ways, though, time — and change over time — has accelerated. That has been particularly true when it comes to the role of technology in our lives. The pandemic has required us to do so much more online than we ever have before — from classes and conferences to business meetings and judicial hearings to birthdays, weddings and holidays. In turn, online privacy, cybersecurity and related issues have become ever more pressing.
In this issue of UVA Lawyer, we explore the many ways the Law School and its alumni are responding to the challenges presented by our society's increased (and still increasing) reliance on technology. You will hear from faculty and alumni who advise businesses and government agencies on an array of data privacy and cybersecurity issues. By developing data breach response plans, analyzing companies' security performance, and probing the intersection of cybersecurity and international law, UVA lawyers are shaping the frontiers of the field.
The Law School also launched a new LawTech Center this year, with Professor Danielle Citron serving as inaugural director. The center will address the important legal, ethical and policy questions implicated by the proliferation of technology; the use of computational tools, such as natural language processing, to understand the law and legal institutions; and the crucial and complex deployment of technology in the practice of law. The LawTech Center will bring together scholars across a host of fields exploring these questions — from national security to civil rights, from antitrust to corporate law, from environmental law to legal philosophy. This new center will better enable affiliated faculty to shape law and policy, facilitate cutting-edge scholarship, prepare our students for the technologies they will encounter in the legal profession, and forge connections between the Law School and those practicing at the nexus of law and technology.
In real — as opposed to virtual — life, UVA Law also continues to thrive. We are, as always, defined by our people and our relationships to each other. As we returned to fully in-person operations this fall, we welcomed a new 1L class that is both the most highly credentialed and the most racially diverse in our history. Over the past two years, we have also welcomed a record-breaking 17 new professors to our tenure-line faculty — brilliant scholars and generous teachers all. Our four most recent hires are profiled in these pages. We also applaud the accomplishments of our students and of alumni at all stages of their careers — including 114 new law clerks, three new members of the American Law Institute, several new judges and executive branch leaders, and a new commissioner of a Power Five NCAA conference.
As we continue to navigate the challenges facing us, we rejoice in our renewed ability to learn and work together, we celebrate the accomplishments of our colleagues, and we remain grateful to our friends and alumni who make it all possible.