Send Us Your News
To submit a class note, email us or submit mail to UVA Lawyer, University of Virginia School of Law, 580 Massie Road, Charlottesville, VA 22903. Please send your submissions no later than Aug. 1 for inclusion in the next issue.
1970
JACK MCKAY published an op-ed in the Richmond Times-Dispatch on Sept. 8: "Jefferson/Trump and the Supreme Court." The piece explores the history of Thomas Jefferson's pressing for the appointment of Levi Lincoln to fill a vacant seat on the Supreme Court at an opportune time. 
1971
RAYBURN HANZLIK returned to the U.S. Department of Energy in July as senior legal adviser in the Office of General Counsel. He previously served in the DOE during the Reagan administration as administrator of the Economic Regulatory Administration. 
LOUIS A. SHERMAN has been retired for four years. He writes, "Carol and I enjoy traveling primarily to spend time with our sons, Eric (Col '98 Med '02) and Scott (Com '01). I continue to serve as a retired judge and as a facilitator judge for a Supreme Court program." 
1972

 
HOWARD E. GORDON of Williams Mullen in Norfolk was recognized in Best Lawyers 2019 for real estate law. He was also recognized in CoVa Biz magazine as a top lawyer in coastal Virginia for real estate. 
GEORGE W. HOUSE of Brooks Pierce in Greensboro, N.C., was recognized in Best Lawyers 2019 for environmental law litigation, mining law, natural resources law and water law. 
ALAN D. ROSE became a Fellow of the American College of Trial Lawyers in 2018. The college is composed of the best of the trial bar from the United States and Canada. Fellowship is extended by invitation. Rose is a partner in Rose, Chinitz & Rose in Boston. 
1974
SCHACKELFORD '74, FIRST APPOINTED MADISON COUNTY ATTORNEY, RETIRES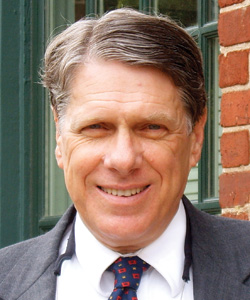 V.R. SCHACKELFORD III '74, the first appointed county attorney in Madison County, Va., retired in December, after more than 40 years of service. 
He began serving in the role May 14, 1976. 
According to the Madison Eagle newspaper, Shackelford—or "Shack," as he is known among friends—defended the county in a number of legal challenges, some of which were resolved before the Virginia Supreme Court, and represented the county on zoning and other issues. 
He was injured in a horse-riding incident in September, hastening his retirement, the newspaper reported. 
In addition to his law degree, Shackelford graduated from Princeton University and served as an officer in the Navy. He will be replaced by SEAN D. GREGG '87, who has worked alongside Shackelford for the past 20 years. 
—Eric Williamson
DOUGLAS M. BRANSON published two new books, "Understanding Corporate Law," in its fifth edition, and "The Future of Tech is Female: How to Achieve Gender Diversity," in 2018. They are his 22nd and 23rd publications. Branson is the W. Edward Sell Chair in Law at the University of Pittsburgh. 
The Council of New Jersey Grantmakers elected WILLIAM V. ENGEL as its new chair. The statewide association serves private and corporate philanthropy interests across the state. Engel is chairman of the board of the Hyde and Watson Foundation. He also has served as a trustee of numerous nonprofit organizations, including the Pingry School and New Jersey SEEDS, of which he is a co-founder.
MONROE "MIKE" KELLY III of Williams Mullen in Virginia Beach was recognized in CoVa Biz magazine as a top lawyer in coastal Virginia for banking and finance. 
TOM RESTON published "Soul of a Democrat." He writes, "The book asks, 'Has the Democratic party lost its soul, and how can they get it back in order to return to power?' It's a cheerful, optimistic book about politics today." 
FRANK RIGGS retired from Troutman Sanders in Atlanta at the end of 2018. A former chair of the construction practice group, he continues to serve the construction industry as an arbitrator of complex construction project and energy project disputes. 
JOHN F. WYMER III joined Thompson Hine in Atlanta as a partner in their labor and employment law group. 
1975

 
MICHAEL J. HORVITZ was honored as a Cleveland Jewish News Difference Maker for 2018. 
At the end of 2018, FREDERICK K. LOWELL assumed retired partner status at Pillsbury Winthrop Shaw Pittman in San Francisco, where he had practiced law since graduating from the Law School. 
LEE F. MERCIER is planning to retire after 43 years of practicing law in Jacksonville, Fla., principally in wills, trusts and estates, having been board-certified for many years. He and his wife, Bobbie, are planning to take three to four foreign trips. First up, the Panama Canal and Costa Rica, then Sicily and India. 
1976

 
R. BRIAN BALL serves as secretary of commerce and trade to Virginia Gov. Ralph Northam. Ball has held the position since April 2018.
WALTER BARDENWERPER, former vice president and general counsel of Towers Watson & Co., presented a paper on experiential teaching at the Moscow XXI International Scientific Conference, "Construction — The Formation of The Living Environment," co-authored with Professor Richard Roe of Georgetown University Law Center and Professor Victoria Borkovskaya of Moscow State University of Civil Engineering. The co-authors presented a second paper in Moscow at the VI International Scientific Conference "Integration, Partnership and Innovation in Construction Science and Education." Bardenwerper teaches Sustainability Risk Management at Immanuel Kant Baltic Federal University Law School's All-Russia Summer School and Enterprise Risk Management at Peking University School of Transnational Law. 

PETER E. BROADBENT JR. was recognized in Best Lawyers 2019 for trademark law. Broadbent is a partner at Christian & Barton in Richmond, Va., and a member of the firm's executive committee. He focuses his legal practice on intellectual property, telecommunications, business and governmental relations. 
BILL CARY of Brooks Pierce in Greensboro, N.C., was recognized in Best Lawyers 2019 for employment law (management), labor law (management), and labor and employment litigation. Cary was also named Lawyer of the Year in Greensboro for labor law (management). 
S. MILES DUMVILLE was elected vice-chair of the UVA Cancer Center Advisory Board. He also serves as vice-chair of the Civil Litigation Section of the Virginia Bar Association and is a life member of the Virginia Bar Association. 
MICHAEL LEECH practices as a neutral mediator and arbitrator in Chicago and Philadelphia. He is a distinguished fellow of the International Academy of Mediators, a fellow of the College of Labor & Employment Lawyers, and a member of the American Law Institute. 
STANLEY A. TWARDY JR. has stepped down as managing partner of Day Pitney in Stamford, Conn., and is enjoying his return to the practice of law.
1977
COMMERCE APPOINTS HOWARD '77 SPECIAL COMPLIANCE COORDINATOR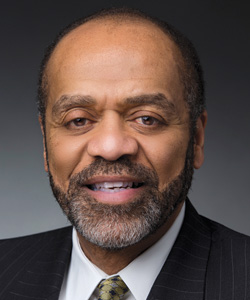 The U.S. Department of Commerce appointed ROSCOE C. HOWARD JR. '77 as special compliance coordinator for Chinese telecommunications company ZTE in August as part of a sweeping settlement. 
ZTE pleaded guilty in 2017 to violating U.S. sanctions by illegally shipping U.S. goods and technology to Iran. The company also made false statements and obstructed justice by creating an elaborate scheme to prevent disclosures to and mislead the federal government. 
This appointment is the result of the historic settlement between Commerce and ZTE that includes a $1.761 billion fine, a 10-year probationary period and the installation of the coordinator to conduct regular and comprehensive compliance supervision by a team answerable to the Bureau of Industry and Security. 
"Mr. Howard is exceptionally well-versed in corporate compliance, having tried more than 100 cases as a federal prosecutor, as well as helping those in the private sector on compliance and ethics issues," Commerce Secretary Wilbur L. Ross Jr. said in a statement. 
The Special Compliance Coordinator's function will be to coordinate, monitor, assess and report on compliance with U.S. export control laws by ZTE, its subsidiaries and affiliates worldwide. As stated in the Superseding Agreement and Order, the coordinator will operate with unprecedented access across the company. 
"I am honored to be selected for this critical role," Howard said in a statement. "My team and I will be vigilant in efforts to ensure that ZTE complies with all U.S. export control laws and regulations." 
Howard was most recently a partner in Barnes & Thornburg's Litigation Department in Washington, D.C., and previously served as U.S. Attorney for the District of Columbia from 2001-04. Prior to his appointment, Howard was a tenured professor at the University of Kansas School of Law. 
He has twice served as an associate independent counsel under both Republican and Democratic presidents and was an assistant U.S. attorney in the District of Columbia and in the Eastern District of Virginia. 
—Mike Fox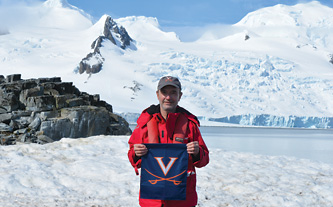 JIM L. FLEGLE flies the Virginia flag on Antarctica for the Class of '77 over the holidays. Flegle said the trip was "mind-blowing and life-changing."
President Donald Trump nominated JAMES S. GILMORE in November 2018 to be the representative of the United States to the Organization for Security and Cooperation in Europe, with the rank of ambassador. 
BARRY R. KOGUT of Bond, Schoeneck & King in Syracuse, N.Y., was recognized in Best Lawyers 2019 for environmental law. 
MICHAEL C. ROSS has published two additional collections of quotations with Rare Bird Lit: "Ross's Thoughtful Discoveries," which features quotes from literature on reality, thinking, reasoning and contemplation, and "Ross's Personal Discoveries," which features quotes and musings on personal relations: the good, bad and ugly. Ross, a passionate bibliophile, curates his favorite literary quotes from the more than 1,500 well-read books on his shelves. 
Stanford Law School appointed retired federal judge STEPHEN W. SMITH as director of the Fourth Amendment and Open Courts clinic at the Center for Internet and Society. Smith retired from the bench on July 31 after serving 14 years as a U.S. magistrate judge in Houston. Smith's work at the center focuses on the constitutionality of digital search and surveillance, as well as public access to court records authorizing investigative techniques. 
1978

 
IRVIN B. CANTOR was named to the inaugural class of the Virginia Lawyers Hall of Fame. Cantor is a past president of the Virginia Trial Lawyers Association, the American Board of Trial Advocates-Virginia Chapter, and the Brain Injury Association of Virginia. 
BRUCE L. MERTENS of Sands Anderson in Richmond was named to Virginia Business magazine's 2018 Virginia Legal Elite in the area of taxes, estates, trusts and elder law. 

TOM MCGOUGH and STEVE CARDI '66 proudly announce the birth of their grandson, Nico Fitzpatrick McGough, born Dec. 30 (pictured with McGough). Cardi sent in this photo because, in his words, "Do you think it's possible for any human to smile more broadly?" The entire family is "over the moon with the future Cavalier." 
After five years at the helm of George Washington University Law School, Dean BLAKE D. MORANT, also the Robert Kramer Research Professor of Law, announced he will step down at the end of the academic year. After a sabbatical leave, Morant will return to the faculty of GW Law. 
For the seventh consecutive year, LINDA E. ROMANO was recognized in Best Lawyers 2019 for corporate law. Romano practices with Bond, Schoeneck & King in Utica, N.Y. 
DANIEL M. SIEGEL of Sands Anderson in Richmond was named to Virginia Business magazine's 2018 Virginia Legal Elite in the area of business law. 
1979

 
PETER S. EVERETT, principal of Blankingship & Keith in Fairfax., Va., has been named to the list of "Top Lawyers" for personal injury law by Washingtonian magazine. 
RANDY UNDERWOOD of Brooks Pierce in Greensboro, N.C., was recognized in Best Lawyers 2019 for financial services regulation law and real estate law.