Send Us Your News
To submit a class note, email us or submit mail to UVA Lawyer, University of Virginia School of Law, 580 Massie Road, Charlottesville, VA 22903. Please send your submissions no later than Aug. 1 for inclusion in the next issue.
1990
In 2013, DAVID HAYDON suffered a traumatic brain injury. In October, Anton, his first guide dog, joined the family from Guide Dogs for the Blind in San Rafael, Calif. Haydon now serves on the board of the Brain Injury Association of Kansas and Greater Kansas City, located in Shawnee Mission, Kan.
RONALD J. TENPAS joined Vinson & Elkins in Washington, D.C., as a partner in the environmental and natural resources group. Tenpas previously served as assistant attorney general for the environment and natural resources division of the U.S. Department of Justice.
1991

TERRENCE L. GRAVES, a shareholder of Sands Anderson in Richmond, has been inducted into the Virginia Law Foundation Fellows class of 2019. The program was created to encourage and recognize excellence in the practice of law and public service and to support the programs and objectives of the foundation. The current fellows membership is nearly 500. Graves is recognized for his high standards, excellent trial experience and leadership in the legal community. He currently serves as the 134th president of the Richmond Bar Association, the second African-American to hold this position. He also served as president of the Virginia Association of Defense Attorneys from 2007-08. He was inducted as a fellow of the American College of Trial Lawyers in 2012 and became a fellow of the Litigation Counsel of America in 2007, and then a senior fellow in 2015.
Graves was also named to Virginia Business magazine's 2018 Virginia Legal Elite in the area of civil litigation.
1992
UVA LGBT GROUP HONORS MALONEY '92, FAULK '01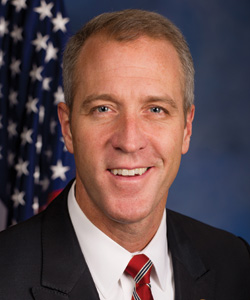 Two alumni were recognized in the fall by The Serpentine Society for their efforts on behalf of the LGBT community at UVA and beyond: U.S. Rep. SEAN PATRICK MALONEY '92 garnered the group's Bernard D. Mayes Award, while CORDEL FAULK '01, UVA Law's assistant dean and chief admissions officer, received the 2018 Serpentine Society Outstanding Service Award.
The Serpentine Society is an alumni association dedicated to connecting and advocating for LGBT alumni, faculty and students. The organization established its Outstanding Service Award in 2005 to recognize individuals contributing to a more positive and supportive culture at the University for LGBT students and significant improvement in the lives of the LGBT community on Grounds. The Mayes Award, established in 1999, recognizes notable alumni and faculty "who have contributed positively to advancing LGBTQ causes with within the University community and beyond."
Maloney has served New York's 18th District in Congress since 2013. He previously was a senior adviser in the White House during the Clinton administration and served as a senior staff member to two governors of New York.
Today, he is a member of the U.S. House Agriculture Committee and the Transportation and Infrastructure Committee. Prior to becoming a representative, he helped found a software startup business. In 2018, he ran for New York state attorney general. He is New York's first openly gay member of Congress.
Faulk joined the Law School in 2009 as a director of admissions and was elevated to chief admissions officer in 2014. Before joining the Office of Admissions, he served as director of communications, media and research for UVA's Center for Politics.
He also has worked as an adjunct professor and pre-law adviser in the Virginia Tech Honors College, and as an editor and columnist for the Richmond Times-Dispatch.
As a lawyer, he practiced with Baker Botts in Dallas and at Hunton & Williams in Washington, D.C. He previously served as a member of the Board of Visitors of Virginia Tech, on the Virginia Historical Society Board of Trustees, and was a founding board member of the Virginia Equality Bar Association.
—Mike Fox
JAMES TRIGG was elected partner at Kilpatrick Townsend in Atlanta. A member of the trademark and copyright team, his practice focuses on copyright, trademark and entertainment law, including litigation, licensing, clearance, registration and general counseling in these fields.

PETER M. WENDZEL joined Jackson Lewis as a principal in the firm's Orlando office. Wendzel joins the firm from Wyndham Destinations, where he served as in-house counsel for almost 15 years. Wendzel focuses his practice on representing employers in workplace class-action litigation, and preventive advice and counseling.
MICHAEL WU, senior vice president, general counsel and secretary of Carter's Inc., received the Asian American Legal Defense and Education Fund award March 27 in New York City. The fund's Justice in Action Award recognizes exceptional individuals for their outstanding achievements and efforts to advance social justice. More than 700 leaders of the civil rights, legal, business and arts communities across the country attended the 45th anniversary gala at the Chelsea Piers.
Wu's leadership in diversity and minority attorney retention were highlighted in the Jan. 24 edition of the Atlanta Business Chronicle.
1993
In July, BILL KINCAID was named managing associate general counsel for the Fayetteville Office of the General Counsel for the University of Arkansas. He has served with the office since the fall of 2000.
MGM RESORTS HIRES KLIAVKOFF '93 AS PRESIDENT OF ENTERTAINMENT AND SPORTS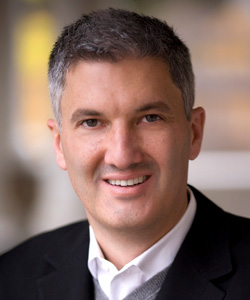 GEORGE KLIAVKOFF '93 joined MGM Resorts International as president of entertainment and sports in October.
Based in Las Vegas, he is responsible for the operations, finance, strategy, booking, marketing, sponsorships and ticketing for MGM Resorts' theaters, showrooms and arenas, including T-Mobile Arena (home of the NHL Vegas Golden Knights), MGM Grand Garden, Manda­lay Bay Events Center, the Mandalay Bay Beach, Park Theater, the Theater at MGM National Harbor and the MassMutual Center at MGM Springfield.
"George is joining our company at an exciting time and will play a key role as we both build on existing suc­cessful partnerships as well as continue to expand our industry-leading sports and entertainment offerings," MGM Resorts President Bill Hornbuckle said in a news release. "His innovative approach and knowledge in the entertainment and digital world will strengthen our reputation as a company that provides world-class experiences for our guests to enjoy."
Kliavkoff most recently served as the CEO of Jaunt Inc., a virtual reality company that worked with clients such as the NFL, NBA, MLB, Manchester United, Uber, Disney and others to develop immersive content technologies.
He previously worked in executive roles with top media companies, including serving as co-president at Hearst Entertainment & Syndication, chief digital officer at NBC Universal and executive vice president of business for Major League Baseball Advanced Media.
—Mike Fox
DICKENS MATHIEU was featured in Vanguard Law magazine for his role as general counsel of Trinity College in Connecticut. The in-depth article follows Mathieu's career progression from assistant U.S. attorney to academic administration.
JEFFREY F. SWIATEK of Hodgson Russ in Buffalo, N.Y., was recognized in Best Lawyers 2019 for education law. In January, DANA YOUNG was named president and CEO of Visit Florida. She is the first woman to lead the group, whose mission is to strengthen the tourism industry and build on the economic success of the state.
1994
PATRICK J. JOHNSON of Brooks Pierce in Greensboro, N.C., was recognized in Best Lawyers 2019 for corporate law and mergers and acquisitions law.
BRADFORD A. KING of Sands Anderson in Richmond was named to Virginia Business magazine's 2018 Virginia Legal Elite in the area of legislative, regulatory and administrative law.
1995
ERIC BROYLES made the largest gift the University of Cincinnati Blue Ash College has ever received—$1 million—to form the Eric C. Broyles Student Success Scholarship Fund. Broyles said gratitude for his education inspired him to create the fund, with the intention of helping students facing obstacles similar to those he himself faced.
After receiving his associate degree from UC Blue Ash, Broyles earned a bachelor's from UC's Carl H. Lindner College of Business. During the day, he attended classes and sold garage doors for AE Doors, and throughout his freshman year he worked an overnight janitorial shift at a gas station, allowing only four hours of sleep per night. Broyles said mentors and his teachers at UC helped get him through those challenging times, preparing him to further his education at the Law School.
Broyles is now CEO of ExpertConnect, an international research firm that helps investors, private equity firms and corporations make better decisions. He is also co-founder and a board member of Megree Inc., a social business software company.

JEFFREY W. COTTLE joined Norton Rose Fulbright as a partner. Cottle will divide his time between the U.S. and Europe, as he will continue to serve a global client base. Cottle's practice focuses on regulations and investigations, regulatory compliance and white-collar criminal defense law.
Goulston & Storrs in Boston named WILLIAM DILLON as co-managing director of the firm. Dillon, a real estate lawyer, will continue to serve in his current role as co-chair of the firm's inclusion advisory committee, which focuses on advancing diversity and inclusion internally and within client service-focused efforts.
JANICE JOHNSTON won her sixth Emmy in October. Johnston is a senior coordinating producer for ABC News Magazines and Specials.

JENNIFER EILERS KLEPPER joined Google as compliance lead after Google's acquisition of Workbench, an educational technology startup, where she served as chief compliance officer. Klepper works in data privacy compliance, with a focus on products used in schools and by children.
JOHN MCDOWALL joined Fikso Kretschmer Smith Dixon Ormseth, a boutique real estate and business transactions firm in Seattle. "Not surprisingly," he writes, "my practice still focuses on real estate and business transactions." Since graduation, McDowall had been with Carney Badley Spellman, where he had chaired the business and real estate groups.
JASON GUY MOYERS was elected secretary of the Virginia Association of Defense Attorneys in October. Moyers practices with Frankl Miller Webb & Moyers in Roanoke.
PETER VINCENT, general counsel for Thomson Reuters Special Services, has been featured in the media on various timely news topics since the last issue of UVA Lawyer. He commented on drug kingpin "El Chapo" Guzmán on BBC World News, on domestic terrorism on MSNBC and on the pipe bomb attacks on CGTN.
HILL WELLFORD moved his Chambers-rated antitrust practice in 2018 to Vinson & Elkins in the Washington, D.C., office. He continues to work with technology, energy and pharmaceutical companies in the U.S. and globally.
1996
JOSH BLACK started a new position as deputy general counsel at Steward Health Care Systems in Boston.
MARK KNUEVE of Vorys, Sater, Seymour and Pease in Columbus, Ohio, was recognized in Best Lawyers 2019 in the areas of employment law (management and labor) and employment litigation.
1997

JENNIFER M. DELMONICO, managing partner of Murtha Cullina, received the 2018 Woman of the Year award from the Quinnipiac Chamber of Commerce. The award recognizes an outstanding woman in the business community who has exhibited exceptional leadership skills, is an active participant in the community and has noteworthy results.
DelMonico is the board chair of the Greater New Haven Chamber of Commerce and the board vice chair of the Connecticut Business and Industry Association. She serves on the board of directors of the New Haven Symphony Orchestra and is a James W. Cooper Fellow of the Connecticut Bar Foundation. In 2017, DelMonico received the Hartford Business Journal's Women in Business Award.
RONNIE HALIGMAN became the president of Zimmerman ad agency in 2018. Zimmerman is the 11th-largest agency in the country and is based in Fort Lauderdale, Fla.
KEVIN W. HOLT is a partner and head of the commercial litigation practice group at Gentry Locke in Roanoke, Va. He recently concluded his term as president of the Roanoke Bar Association. He and his wife, Susan, and daughters, Lillian and Charlotte, recently enjoyed a trip to New Mexico after a family wedding in Houston.
GERALD B. LEE'S company, Modern Logistics, a rising Brazilian supply-chain solutions company, was recognized on the 2018 LinkedIn Top Startups List. The list honors the 25 most sought-after startups in Brazil. He was recently featured on the website Fast News Media.
JUSTIN SAVAGE was one of two Sidley Austin partners named Law360 MVPs for work in 2018. Savage, an environmental partner in Sidley's Washington, D.C., office, received the award for several victories in 2018, including the resolution of a multibillion dollar problem for the wood products industry. Savage defends companies in high-profile environmental enforcement actions and investigations, litigates high-profile environmental regulations, and provides strategic counsel to companies and trade associations, particularly in the energy and auto sectors.
1998

KATHRYN "KATIE" SAURACK BARCROFT joined the Solomon Law Firm in Albany, N.Y., as special counsel. The firm specializes in federal and state employment cases. Barcroft's practice focuses on matters including workplace discrimination, retaliation, harassment and wrongful termination.
ANDREW LOHMANN was elected executive vice president of Hirschler Fleischer in Richmond, Va. Lohmann is a partner and chair of the business section and chairs the mergers and acquisitions practice. His practice focuses principally on mergers and acquisitions, private equity, general corporate and commercial law, employment law, business formation and employee stock ownership plans.
VALERIE WAGNER LONG of Williams Mullen in Charlottesville was recognized in Best Lawyers 2019 for real estate law.

SUSAN BAKER MANNING has been named Morgan Lewis' first senior pro bono trial lawyer and will lead high-level litigation on behalf of underrepresented and disenfranchised persons. Manning, an intellectual property litigator in the Washington, D.C., office, has dedicated thousands of hours to pro bono service throughout her career. She has made a meaningful impact on the protection of First Amendment, and human and civil rights, including by arguing on behalf of major corporations in an amicus brief to the U.S. Supreme Court in Obergefell v. Hodges that same-sex marriage discrimination adversely affects the business community.
LORI SCHWELLER joined the finance and real estate section of Williams Mullen in Charlottesville in January. Schweller previously worked at LeClairRyan, and brings 18 years of experience representing developers, private landowners, businesses and owners' associations with a variety of real estate projects.
1999

PIERRE BERGERON was elected judge for Ohio's Court of Appeals. Bergeron was previously a partner at Squire Patton Boggs in Cincinnati, where he chaired the appellate and Supreme Court practice. He has twice argued before the U.S. Supreme Court.
CARLOS M. BROWN is now senior vice president and general counsel of Dominion Energy in Richmond, Va.
ERIC MERRIAM married Dr. Erica Mailler (Col '00). Merriam teaches law and political science at the University of Central Florida. Mailler is a dermatologic surgeon. Together, they have three children.
For the second consecutive year, a medical malpractice case won by Gentry Locke partner ANTHONY M. RUSSELL has been included in Virginia Lawyers Weekly's Virginia's Largest Verdicts survey. The Roanoke Circuit Court's unanimous $1.5 million verdict decision in Alexander Nelson III v. Radiology Associates of Roanoke, P.C. tied for 13th on the 2018 list.
AMY TODD-GHER, a shareholder in Littler's San Diego office, was honored with the 2019 International Law
Office's Client Choice Award as an exclusive winner in the employment and benefits category for the state of California. Todd-Gher is a litigator whose practice focuses on the defense of employers, from startup ventures to Fortune 500 companies.
Georgia Rep. BOB TRAMMELL was re-elected as minority leader in the Georgia House of Representatives in 2018.