Send Us Your News
To submit a class note, email us or submit mail to UVA Lawyer, University of Virginia School of Law, 580 Massie Road, Charlottesville, VA 22903. Please send your submissions no later than Aug. 1 for inclusion in the next issue.
2000
JOHN F. FURNISS III, of Vorys, Sater, Seymour and Pease in Columbus, Ohio, was recognized in Best Lawyers 2019 in the area of trusts and estates law.
AMY ASHTON SHAW has been elected to partnership with Griffin Fletcher & Herndon. Shaw represents clients in connection with all phases of commercial real estate acquisitions and sales, including due diligence, financing and closing. She also focuses her practice on commercial leasing, construction, development, entity formation and general corporate matters, and frequently serves as state counsel for large multistate financing transactions and acquisitions.
2001
RYAN COONERTY is the founder and host of a new podcast called "An Honorable Profession" that profiles state and local leaders who are rising stars in American politics. Coonerty is the chair of the Santa Cruz County, Calif., board of supervisors.
GUNES HOPSON has joined Automattic Inc./WordPress.com as associate general counsel, working with PAUL SIEMINSKI '02, the general counsel. She has also started her own travel blog: fotogenictravel.com. Hopson reported she had a chance encounter with Professor A. E. DICK HOWARD '61 at Bodo's Bagels on the Corner when she was visiting Grounds with her family in November. Hopson said Howard remembered her as a student and that he complimented her 7-year-old son regarding his Wahoo gear.

STEVEN M. KLEPPER has been awarded the 2018 Tip the Scales of Justice Award from the Domestic Violence Legal Empowerment and Advocacy Project, a nonprofit dedicated to providing justice to victims of domestic abuse. Klepper was selected for the award for his exceptional pro bono appellate advocacy on behalf of survivors of domestic violence in two cases before the District of Columbia Court of Appeals. Klepper authored amicus curiae briefs on behalf of DV LEAP in an appeal regarding the interpretation of the Uniform Child Custody Jurisdiction and Enforcement Act of 2000, and on behalf of the Network for Victim Recovery of D.C. in an appeal addressing the standard for civil protective orders under the Intrafamily Offenses Act.
Klepper was also recognized in Best Lawyers 2019 for insurance law.
2002
PAUL DELANEY joined Business Roundtable as vice president for trade and international in November. The CEO organization's hiring announcement highlighted that "Paul joins Business Roundtable at a very important time for our organization and for U.S. international trade relations." Business Roundtable President and CEO Joshua Bolten said that "Paul's extensive knowledge and professional experience in both the public and private sectors will bring significant value to our trade policy and advocacy efforts. We are excited to have him as part of the Business Roundtable team as we continue working to advance a U.S. trade agenda that bolsters job creation and economic growth for America's businesses and workers." DeLaney had most recently helped lead the Kyle House Group, a business and nonprofit consulting and advisory firm.

AFI JOHNSON-PARRIS, a board-certified family law specialist with Ward Black in Greensboro, N.C., was named to the 2019 North Carolina Super Lawyers listing. Ward Black is one of the largest woman-owned law firms in North Carolina.
JAMES L. MITCHELL was elected to the Alabama Supreme Court in 2018.
2003
CIOLFI '03 TAKES REINS AT LEGAL AID JUSTICE CENTER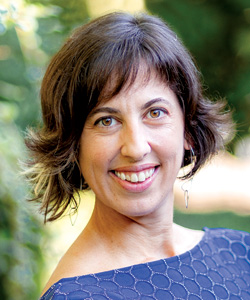 ANGELA CIOLFI '03, a champion for the rights of the indigent and a lecturer at the Law School, is the new executive director of the Legal Aid Justice Center.
Ciolfi, who assumed her new role in December, was formerly LAJC's director of litigation and advocacy. She succeeded MARY BAUER '90, who recently returned to the Southern Poverty Law Center to lead its Immigrant Justice Project as deputy legal director.
"LAJC has become a real juggernaut of justice, thanks to the extraordinary efforts of its staff, past and present," Ciolfi said. "I see our unique partnership with the Law School as part of the secret to our success, and I look forward to continuing to work with students and faculty to fight systems that perpetuate poverty and racial injustice."
The nonprofit center, which began in Charlottesville more than 50 years ago as a venture spurred by UVA Law students, is dedicated to serving the legal needs of low-income Virginians through individual representation, group and class litigation, community organizing, policy advocacy and media relations.
LAJC is a hub for UVA Law students who volunteer pro bono on a range of projects. The center's attorneys lead or co-teach several of UVA Law's clinics and supervise student volunteers. Ciolfi, who has led the Child Advocacy Clinic in the past, helped start the Consumer Law Clinic and the new Civil Rights Clinic, which launched in the spring.
Ciolfi previously served as legal director of JustChildren, an LAJC program that focuses on improving Virginia's public education, juvenile justice and foster care systems. Her work for the program earned her the Oliver White Hill Award from the Virginia State Bar in 2003 as a student and the Child Advocacy Award from the American Bar Association's Young Lawyers Division in 2010.
Ciolfi received the 2017 Virginia Legal Aid Award by the Virginia State Bar Access to Legal Services Committee for her work advocating for children's issues throughout the commonwealth. Her recent work includes advocating against Virginia's practice of suspending driver's licenses when residents owe court fines they cannot afford to pay.
She has also litigated significant cases in the Supreme Court of Virginia and the Fourth U.S. Circuit Court of Appeals. Her successful fight in 2012-14 to require public schools to publish suspension and expulsion data broken down by race, gender and disability and roll back zero-tolerance laws set the stage for much of LAJC's school-to-prison pipeline work since then, according to the center's press release.
—Mary Wood

MICHAEL H. DORE was elected a partner with Gibson, Dunn & Crutcher in Los Angeles. A former federal prosecutor, Dore focuses his practice on complex commercial litigation matters, particularly law firm defense and media and entertainment litigation, as well as white-collar criminal defense matters and internal investigations.
JOSEPH C. VENTURA '03 RISES TO GENERAL COUNSEL AT HUMANA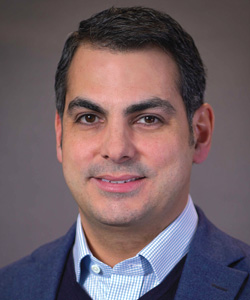 JOSEPH C. VENTURA '03 was promoted in January to general counsel of Humana, one of the nation's largest health insurers.
Ventura joined the legal department of the Louisville, Ky., health insurance company 10 years ago and has since served as senior vice president, associate general counsel and corporate secretary, and has worked directly with the company's board of directors on significant mergers and acquisitions and securities law matters. He also led the law department's corporate group.
In his new role at Humana, Ventura will serve on the company's management team.
"Joe is a seasoned corporate and M&A legal strategist whose central involvement in our strategic acquisitions has afforded him a broad enterprise view of Humana's business, including strategic litigation, enterprise risk issues, and a broad range of regulatory and public affairs matters," Humana President and CEO Bruce Broussard said in a press release. "His ability to communicate and collaborate effectively across the organization has made him a highly sought advisor by the senior leadership team."
Prior to joining Humana, Ventura was an associate in the New York office of Alston & Bird, concentrating his practice in securities regulation and compliance, mergers and acquisitions, including domestic/cross-border and public/private business combinations, as well as Sarbanes-Oxley Act compliance and other corporate governance matters.
Ventura received his bachelor's degree in political science and international relations from the University of Richmond.
—Mike Fox
2004
CHRIS RICHARDSON has joined White & Case as a founding partner of the firm's newest office in Houston. The office focuses on energy transactions and projects on a global basis. Richardson was previously a partner at Andrews Kurth in Houston and, prior to that, East general counsel of Mubadala Petroleum in Abu Dhabi. STEVE TREDENNICK '97 and JUSTIN SYNHORST '16 also have joined the Houston office. Richardson writes that he "hopes to add other UVA graduates to our ranks as we continue to expand." Justice ROBERT H. EDMUNDS JR. LL.M. received the Chief Justice's Professionalism Award from the North Carolina Chief Justice's Commission on Professionalism. Edmunds was presented with the award in recognition of his contributions to the legal community and demonstration of the highest commitment to professionalism and legal ethics. He is counsel with Fox Rothschild in Greensboro, N.C.
ALEXANDER "ALLIE" POWELL and his wife, Hadley, welcomed their first child on Sept. 12, a daughter named Garrett Schiefflin Powell. Powell also started his own firm, Page + Powell, which focuses on trusts and estates, and art law, in Boston.

CRAIG M. WARNER was elected to partner at Bell Nunnally in Dallas. Warner is a member of the firm's litigation and white-collar criminal and regulatory defense practices group, focusing on financial and business disputes, as well as criminal matters, including conspiracy, fraud, bribery, money laundering, forfeiture of property and misappropriation. Since 2015, Warner has served as a deputy staff judge advocate in the Texas Army National Guard.
2005
JAMES KRASKA LL.M., S.J.D. '10 is the Charles H. Stockton Professor of International Maritime Law in the Stockton Center for International Law at the U.S. Naval War College in Newport, R.I. In 2017- 18, he served as a visiting professor of law and John Harvey Gregory Lecturer on World Organization at Harvard Law School, where he taught International Law of the Sea.
2006
HETAL J. DOSHI has received the 2018 Richard Marden Davis Award, recognizing her outstanding service to the legal community, along with her civic and charitable leadership. The Davis Award is presented annually "to a Denver lawyer who is 40 years old or younger and combines excellence as a lawyer with civic, cultural, educational and charitable leadership." Doshi is an assistant U.S. attorney in the Economic Crimes Section of the Criminal Division of the U.S. Attorney's Office for the District of Colorado.
TIFFANY GRAVES was recognized as one of Mississippi's most progressive young professionals in the 2019 Young, Gifted & Empowered Award bestowed by Savvy Lifestyle magazine. Graves serves as Bradley Arant Boult Cummings' pro bono counsel, where she oversees the development and administration of the firm's pro bono programs. Prior to joining Bradley, Graves was the executive director of the Mississippi Access to Justice Commission, where she led a 21-member commission created by the Mississippi Supreme Court and promoted its initiatives to improve and expand access to civil justice to the nearly 700,000 Mississippians living in poverty.
XAVIER KOWALSKI was elected to partner in the mergers and acquisitions/ securities group with Schulte Roth & Zabel in New York. Kowalski represents issuers, sponsors and investment banks in initial public offerings, high-yield financings, equity-linked financings, and other domestic and international capital markets transactions.
RAQIYYAH PIPPINS was promoted to partner at Arnold & Porter in Washington, D.C. Pippins focuses her practice in the areas of Food and Drug Administration's regulation of food, dietary supplement, cosmetic, drug and medical-device products sold directly to consumers, as well as Federal Trade Commission and state regulation of the marketing and sale of consumer products.
DANIELLE SLOANE and her husband, Andrew, welcomed their son Peter into the world last June. "Aurelia and Henry are over the moon to have a younger brother," they report.

JAMIE TABB was promoted to partner with Vinson & Elkins in Washington, D.C. Tabb's practice focuses on government contracts counseling and litigation. His experience includes litigating bid protests at the Government Accountability Office and Court of Federal Claims, filing claims and prosecuting appeals at the Boards of Contract Appeals and COFC, and responding to government investigations and present responsibility inquiries.
2007

JAMIESON L. GREER is the chief of staff to the U.S. trade representative, Ambassador Robert E. Lighthizer. Lighthizer is the member of the president's cabinet responsible for U.S. trade relations.

Brooks Pierce partner JOSEPH PONZI was awarded the North Carolina Pediatric Society 2018 Good for Kids Award. The award is given to an individual or organization who initiates or participates in a community or statewide effort to improve the quality of life for children. Ponzi represented NC Peds, along with several North Carolina primary care practices, in litigation against the North Carolina Division of Medical Assistance. Ponzi argued that for two years the DMA underpaid North Carolina pediatricians and other primary care providers who administered vaccines under the Vaccines for Children Program, a federal program that ensures vaccines are available to all children regardless of ability to pay. The court ruled that the DMA must now correct the underpayment for every affected provider in the state.
Ponzi represents clients in health care litigation, including Medicaid waiver disputes with local management entities and managed care organizations, and licensing and penalty disputes with the Department of Health and Human Services.
MELANIE WILSON RUGHANI was selected as secretary of the Appellate Practice section of the Oklahoma Bar Association for 2019. Rughani practices with Crowe & Dunlevy in Oklahoma City and is co-chair of both the appellate and initiative petitions practice groups. She is one of only a handful of attorneys in the state who has substantial experience with initiative and referendum petitions, having represented both proponents and challengers at all stages of the complex petition process.
2008

LOCKE BEATTY was elected a partner with McGuireWoods in Charlotte, N.C. Beatty advises financial institutions on mortgage-related class actions and other litigation, and defends claims under the Fair Debt Collection Practices Act, Truth in Lending Act and other consumer protection statutes.

SHAWN T. COBB was promoted to counsel with Latham & Watkins in San Diego. Cobb is a member of the environment, land and resources department and concentrates his practices on complex commercial litigation.
REBECCA IVEY joined Williams Mullen as a partner in the health care section in Richmond, Va. Ivey has extensive experience representing hospitals and other health care providers in regulatory matters, including compliance with state and federal health care laws such as Stark, Anti- Kickback and HIPAA.

JUSTIN R. LOWERY was elected a partner with McGuireWoods in Richmond. Lowery represents clients in high-tech areas such as wireless technology, biomedical devices and semiconductor design. His patent litigation experience includes taking multiple cases through trial in district courts and at the U.S. International Trade Commission.

TIMOTHY H. MCCARTEN was promoted to counsel with Latham & Watkins in Washington, D.C. McCarten is a member of the litigation and trial department and advises companies and senior executives on a range of matters, with an emphasis on white-collar criminal defense and cross-border investigations involving the U.S. Department of Justice and other federal and state authorities and regulators.

ALEC ZADEK was recognized among Boston Business Journal's 40 Under 40 for 2018. Zadek is a member in Mintz Levin's commercial litigation group. He has significant experience advising directors, officers, members, managers and shareholders of closely held businesses regarding their fiduciary duties, corporate governance, and indemnification rights and responsibilities. Zadek is also known in the Boston area for his pro bono work, which focuses primarily on representing survivors of sex trafficking and domestic violence and raising awareness of legal issues impacting survivors of human trafficking. He is the founder and co-chair of the Boston Bar Association's committee on human trafficking. His work on behalf of sex-trafficking survivors includes assisting survivors to vacate prostitution-related convictions, dismissing and sealing prostitution-related charges, obtaining asylum and lawful permanent resident status, and cooperating with law enforcement. Most recently, Zadek co-authored legislation to help streamline the procedure for Massachusetts sex trafficking survivors to obtain post-conviction relief, which went into effect in July 2018.
2009
CHRISTIE KEIFER BORTON was promoted to shareholder with Maynard Cooper in Birmingham, Ala. A member of the real estate practice, she primarily focuses on commercial real estate transactions, including all aspects of the representation of buyers, sellers, developers and investors in the acquisition, development and disposition of real property located both within and outside the state of Alabama.

MARK A. HILLER is a shareholder with Robinson Bradshaw in Charlotte, N.C. Hiller represents and advises clients on significant matters involving class actions, business and contract disputes, trade secret disputes, bankruptcy-related litigation, cybersecurity and the False Claims Act, among other areas.
DEREK N. LACARRUBBA was promoted to special counsel in the broker-dealer regulatory and enforcement group at Schulte Roth & Zabel in New York. Lacarrubba advises broker-dealers and alternative trading systems on Securities and Exchange Commission and self-regulatory organization rules, and represents them in regulatory investigations and enforcement actions.
BRYAN STARRETT of Brooks Pierce in Greensboro, N.C., was recognized in Business North Carolina's "legal elite" for employment and also as a "young gun."

LAUREN E. PAUL was promoted to counsel with Latham & Watkins in Los Angeles. Paul is a member of the environment, land and resources department who focuses her practice on land use, environmental and real estate development matters.
DANA WEEKES started a new role as managing director at Arnold & Porter Kaye Scholer in Washington, D.C.
ELIZABETH (STUDDARD) WHITE joined Pope McGlamry in Atlanta, after five years with the Georgia Attorney General's Office. She represents whistleblowers in cases brought under the False Claims Act. While at the attorney general's office, White received the Department of Health and Human Services' Office of Inspector General's Cooperative Achievement Award and the Northern District of Georgia U.S. Attorney's Award for Excellence. White and her husband, Rick, live in Atlanta with their daughter and son.