Honoring 200 years of history is no easy feat.
When we first began thinking about where to start, it seemed necessary to somehow measure the impact the Law School has had in its entirety—from pedagogical and curricular innovation, to faculty and students, to alumni and beyond. But it soon became clear this was too expansive for one issue. So we began last spring with "Making History," a chronicle of desegregation and diversity at the Law School and a tribute to our African-American students and graduates, from Gregory Swanson to the present.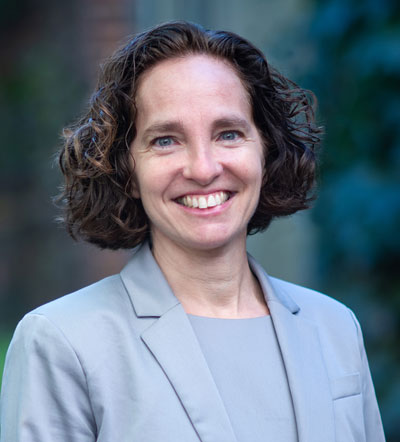 We continue our historical commemoration here by homing in on how graduates have changed the world, made a difference, set a standard and, in short, come to represent the best of what it means to be a "UVA lawyer." Even recognizing 100 "change agents," the list of influential alumni is far too short. And so this issue is just part of a longer conversation, and a commitment, to investigate our past, present and future in the Law School's bicentennial.
The Law School was created as an original "department" of the University of Virginia at its founding in 1819 by Thomas Jefferson. In the centuries since, the school has evolved in critical ways. It used to be a place where white, often privileged Southern men could learn about law for a year from a handful of professors, possibly getting a degree for their effort. Today, the Law School is a place where students from around the world, from every conceivable background, receive a top-notch education in law (and more) from a panoply of groundbreaking scholars and teachers. The pages of this issue capture an institution in transition and its progress toward an even brighter future.
Though much has changed since Jefferson's time, one thing hasn't: the core belief in the power of law to uphold justice, fairness and democracy itself. Law only operates through the people who are trained to hold it as a public trust—the lawyers we nurture our students to become.
Law is also something we all share in common. That's why, at the start of the issue, you'll read about a new platform that Vice Dean Leslie Kendrick '06 and I recently launched to share and explore that idea and the ideas of our faculty: the podcast "Common Law."
Law can take us anywhere, and it takes our students everywhere. You'll read about—and see pictures from—the amazing journey our students in the Human Rights Study Project made to Nepal; they journeyed from Kathmandu to the base camp of Mount Everest, thanks to the generosity of David Burke '93. Law can also make us happy, as you'll learn in an article about a longitudinal survey conducted by Professor John Monahan, who has followed the career and life satisfaction of the Class of 1990 for decades. (Spoiler alert: They're still really happy.) And law—in the form of legal scholarship—can have an impact beyond the school's walls. Our Faculty News section describes the many accomplishments of and accolades for our faculty, including how the U.S. Supreme Court cited UVA Law professors' journal articles more than any other school's faculty in recent terms.
In an issue about alumni who've made change happen, there are signs of change at the Law School and the University, too. We say goodbye to retiring Professor George Yin, a tax scholar and noted public servant whose ideas have shaped public discourse. And we welcome back former professor and vice dean Liz Magill '95 in her new role as provost. She offers this issue's Last Word column.
We have much to be thankful for, much to explore in the coming issues and much to look forward to in our next century. Thank you for taking this journey with us. Here's to 200 more years, and beyond.