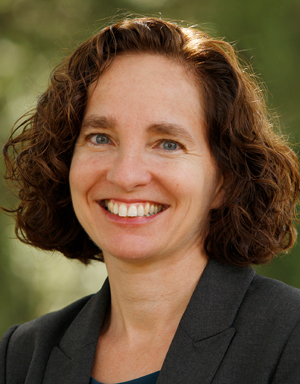 As I write this, spring has just arrived in Charlottesville. The afternoons are warm and sunny, the daffodils are blooming, and the pollen count is high. While this annual renewal always lifts my spirits, this spring brings more than the usual reasons for optimism. After more than a year of upheaval, COVID vaccinations are on the rise, and the Law School — like the rest of the University — is looking once again to a future when we can teach and learn fully in person.
This transition raises new uncertainties and anxieties alongside new hopes. We face novel questions about how to get back to "normal" as we continue to safeguard the health of our communities, families and colleagues.
As we all take a collective breath this spring, we can begin to make meaning out of the challenges the pandemic has already posed and those yet to come.
As we reported in the fall, our goal this year was to provide as robust an in-person experience as safely feasible. In a year when many university campuses remained shuttered, more than two-thirds of our students — including 90% of our 1Ls — took at least one in-person class. Our building, library and cafeteria have remained open, and we have found new ways of serving clients in our clinics, externships and pro bono programs. I am immensely proud of our faculty, staff, students and alumni for making all of this possible. Our commitment to learning together reminds us of a fundamental truth about this place: that people and relationships are at the heart of UVA Law, and that our community will go above and beyond not only to provide a worldclass legal education but also to sustain each other and serve society.
In this UVA Lawyer, we also reflect on how COVID-19 has transformed both lawyers and the law. We check in with four alumni about the changed shape of their lives, both professional and personal. And we gather some of our faculty's insights on the pandemic's effects on the law itself, from breach of contract cases to presidential powers to educational equity.
Taking this moment to reflect reveals that even as the pandemic changed how we pursued our mission this past year, it did not slow us down. You will learn about the impact our faculty are having in the world, on everything from policing to the internet, from energy to national security. You will meet Professor Danielle Citron, who joined us in December, and Professors Craig Konnoth and Jay Butler, who are among those we will welcome this fall. We are also thrilled to welcome Mark Jefferson, our inaugural assistant dean of diversity, equity and belonging, as well as other new administrators.
Spring also marks a time of transition and new horizons for our students, with returning students — like Tiffany Mickel '22, the first Black person to serve as editor-in-chief of the Virginia Law Review — taking on new leadership roles, and graduating students launching their careers. We are delighted to celebrate the Class of 2021 with an in-person graduation this spring, and we look forward to welcoming back the Class of 2020 in May as well as next year for an early reunion. In the meantime, we celebrate the bright professional futures of these recent graduates, whose employment outcomes, according to just-published ABA data, once again rank among the very best in the country.
It is a privilege to have so much to celebrate this year, even as we have all experienced loss and pain, great and small. I am filled, as I am so often as dean of this law school, with awe and gratitude for our shared accomplishments and shared humanity. I cannot wait for this spring of renewal to be followed by a summer and fall of reconnection and reunion.