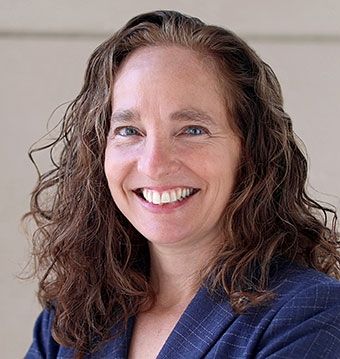 "Humanity seems to be learning new lessons about how important working across international boundaries can be," Fran Slayton '94 writes in this edition of UVA Lawyer. Recent examples abound — in the sharing of scientific information during the COVID-19 pandemic, the international response to Russia's invasion of Ukraine, policy coordination to address climate change and transnational efforts to monitor human rights violations.
Here at UVA Law, faculty and students engage every day with these and other global challenges. You will read in these pages about our International Human Rights Clinic, which has advocated on behalf of eight environmental activists imprisoned without cause in Honduras. You will see the breadth of faculty scholarship on issues ranging from international corporate taxation to national security, from sovereign debt to war crimes. Our new Center for International & Comparative Law, led by faculty directors Mila Versteeg and Camilo Sánchez, facilitates much of this activity.
You will also read about alumni who contribute to the resolution of many of these challenges. They include Mark F. Brzezinski '91, the U.S. ambassador to Poland, managing a humanitarian crisis on Poland's border with Ukraine, and Robert Borcherding '99, the Army brigadier general who serves as legal counsel to the chairman of the Joint Chiefs of Staff.
The vitality of the Law School's engagement with the world beyond Grounds is mirrored by the vitality of intellectual discourse within our own community. We cannot be — nor would we want to be — insulated from the important global and national issues of our times. Indeed, as improved health conditions have made it possible once again to welcome visitors, the Law School has been abuzz with intellectual energy. Student organizations are meeting in person, hosting speakers and exploring ideas across a wide range of perspectives. Featured inside, for example, are visits this spring by Virginia Gov. Glenn Youngkin, who addressed the Federalist Society's National Student Symposium, and U.S. Supreme Court Justice Stephen G. Breyer, who received the Jefferson Foundation Medal in Law. 
These interactions highlight a core strength of this institution: the wide variety of views and approaches to the law and legal practice to which our students are regularly exposed. Fostering an open exchange of ideas is not only one of our strengths — it is essential to our mission. Robust and respectful dialogue is necessary for our democracy to function and our profession to flourish. Learning to consider every argument, explore every idea, argue for one's side and collaborate with the other enables our students to become exceptional UVA lawyers.
Both Justice Breyer and Gov. Youngkin exhorted our students to take up the important work of understanding views different from their own. I marvel regularly at the intentionality with which our students do so. UVA Law is more diverse and pluralistic than at any other moment in its history. That broad array of perspectives means that we can and do disagree with each other, sometimes passionately. Within that context, our students create and find opportunities for real exchange across their different viewpoints, in and out of the classroom. The student organization Common Law Grounds, for example, supports political dialogue on a host of hot-button topics. Last fall, our Jewish, Christian, Catholic, Muslim and Latter-day Saints student groups held roundtable discussions to better understand their respective faiths.
It is not always easy to speak so that others can listen or to listen when the message is hard to hear. But our commitment to free expression means we aspire to do exactly that. Our commitment to collegiality, to building a community of trust and belonging across our differences, makes that aspiration possible. The global challenges of the future, which will require a new generation of UVA lawyers, scholars, public servants and leaders, make these aspirations more important than ever.