The Road to Financial Self-Sufficiency
Cullen Couch
The Law School belongs to one of the nation's great universities. For most of its history that relationship provided ample and reliable benefits, with no cause for concern. But the last two decades have brought forth a change in public funding for higher education. State budgets have come under pressure to divert resources to other needs, leaving less and less for institutions like the University of Virginia to sustain excellence.
Foreseeing a future of declining state support, the Law School, under Dean John Jeffries, pioneered a new model for financing elite legal education. Financial self-sufficiency, as the arrangement between the University and the Law School is called, is unique at Virginia and without peer in American public education.
The essential terms are that the Law School's tuition tracks that of its competitors, and that increased tuition revenue puts the onus on the Law School to pay for itself. In addition, the Law School remits to the University a percentage of its tuition dollars in recognition of its historic debt to the Commonwealth. Not surprisingly, the Law School expects and receives more autonomy, but if anything relations with the University are closer than ever. The Law School has gained more control over its budget, and it is now a net supporter of the University. Both parties have reason to be pleased. But as obvious as the advantages to the Law School and the University appear in hindsight, it took courage on each side to produce a deal that had no precedent.
When the Law School first floated the concept of self-sufficiency, many lawmakers, alumni, and members of the University community raised questions. Is the Law School going private? What about its obligations to the Commonwealth? Would it still be the University of Virginia School of Law? To garner support for self-sufficiency, the Law School had to show that a departure from the past was necessary, and that its public mission and fundamental association with the University would remain intact. John Jeffries pushed ahead on the promise of those assurances, and in the end secured financial stability for the Law School as well as his own legacy.
Whither state support?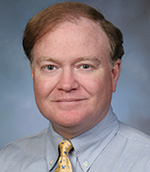 Terry Ross

The notion of self-sufficiency dates back to an accreditation visit to the Law School in the late 1970s. Leonard W. Sandridge, Executive Vice President and Chief Operating Officer of the University, recalls an exit interview after that visit where the examiner noted "some things lacking at the Law School in the way of financial investment. It really gave us some direction about Virginia. Their comment was, 'Shame on you—you're giving your product away. If you charged an appropriate tuition, you would have the resources necessary to support this institution.'"
Then, in the early 1990s and again in 2001 and 2002, state revenues contracted severely. Aid to all the Commonwealth's universities and colleges fell. These were not mere temporary interruptions in an otherwise steady flow of financial support. Rather, they represented a long-term erosion, an untenable situation for higher education.
"It's extremely difficult in an institution whose principal costs are labor to absorb decreases in budget," says Jeffries. "There aren't investments that can be put off or expenses that can be rescheduled or projects that can be terminated. Mostly what you have to do is reduce your labor force. That quickly cuts to the bone of what we do here."
It became plain to Jeffries, and to his predecessor Robert Scott, that the Law School needed to make a choice: continue to rely on state subsidies or remain in the first rank of American law schools. The choice was stark, with clear consequences. They chose the latter and, with the support of thousands of alumni, began building a financial structure based on tuition dollars and tuition increases that would yield a steady source of revenue.
But not everyone had an insider's appreciation of the Law School's dilemma. Terry Ross '83, partner in the Washington, D.C. office of Gibson, Dunn & Crutcher and an influential member of the Board of Visitors at the time, was an early opponent of self-sufficiency and framed the initial controversy surrounding it. He readily admits to an early lack of sympathy.
"My central concern was affordability for middle class and lower income families," Ross recalls. "The most significant change was going to be to in-state tuition. A lot of the burden was going to be borne by in-state students. I thought it might be sending the wrong message that we're a school for elites only and that middle class and working class kids need not apply."
Ross was also concerned that high tuition and resulting debt would force Law School graduates to seek higher paying jobs outside of the Commonwealth, even if they wanted to stay in Virginia and work for lower pay in their communities or in public service.
"Before financial self-sufficiency was even proposed by John, there was a concern about law students not staying in the Commonwealth upon graduation. For example, there's hardly anyone in the General Assembly anymore who is a University of Virginia Law School graduate. As a result, when we have special needs, we don't have anybody to go to talk to anymore, a lawyer who understands what we need at the University. I thought that was a valid point, and I started talking to John about it when he became Dean."
Jeffries and two key supporters of self-sufficiency, Sandridge and Gordon Rainey '67, then Rector of the University, knew they needed Ross's support. Without it, the Board of Visitors would be unwilling to move. So the three men visited Ross in his Washington office in July 2001.
Ross recalls it with a laugh. "You know you're in trouble with those three coming to visit! Either they're going to be asking for a very large contribution or they've got a very serious issue at one of the schools. But they laid out the plan. John showed me the numbers in detail and it was clear that if the Law School was to maintain— just maintain -- its place amongst its peers in the competitive environment we're now in, we had to do a better job raising revenue to fund programmatic changes."
After spending the entire day in Ross's office discussing the plan, they concluded a deal satisfactory to Ross and the Board, the University, and the Law School. The details were pragmatic and combined political and institutional sensibilities. The Law School would relinquish all financial support from the University. It would cover its own overhead and pay to the University ten percent of its tuition revenue. It would gradually raise out-of-state tuition to market levels while guaranteeing a $5,000 discount to in-state students. And it would treat the practice of law in Virginia as a public service so graduates who chose to work in underserved areas of the Commonwealth would qualify for loan forgiveness.
The last element, proposed by Jeffries, was a critical gesture of good faith. At the time, the Law School's "loan forgiveness" program was primarily one of loan deferral. A graduate had to be in public service for some years before any debt was actually forgiven. Meanwhile, the debt was largely deferred and would become due if the graduate entered the private sector. Jeffries's idea was to make loan forgiveness immediate and to equate particular employment in the Commonwealth with public service. The Law School assumed a moral obligation to the Commonwealth, and in that moment defused the public-private tension inherent in self-sufficiency to advance a new and better partnership.
Ross remembers it well. "I thought that was a great idea," he says. "It allowed in-state students to do a couple of things. First, if they did need to take out loans, the loans would be available. Second, if they did not want to go to work for a high-paying Wall Street firm, and instead wanted go back to their own community and work as a solo practitioner, an Assistant Commonwealth Attorney or a public defender, or for a non-profit or public interest group, all of which are lower paying jobs, they would still be able to do that because of the loan forgiveness program. They would not have the debt overhang which could make it impossible for them to make those choices. That's what really convinced me.
"It was also one of the few instances in my eight years on the Board where I thought that at the end of the day we had come up with a 'win-win' for the Commonwealth, the University, the students, and for the individual school. I think it was just absolutely brilliant what John did."
A painful, but quick, transition
The first year was difficult. "I guess you would say we had to buy our way into this deal," recalls Jeffries. "If you were the CEO of a business, you would say that year one -- the transition year – was financially dilutive. We had less money than we would have had under the old regime. About half-way through year two, it became accretive and it has been substantially so ever since. Now, the Law School generates a level of revenue that gives it the chance to maintain its position in the first rank of American legal education. The University has one less mouth to feed and receives a significant subsidy from the operation of the Law School every year, so it's good for us and good for the University."
While Jeffries was managing the program at the Law School, he was also promoting it to external audiences. He wanted to be as public as possible; self-sufficiency was a complete change and it needed a constituency supporting it. "If we're doing the right thing, we should be able to explain it in ways that will be persuasive to people who have our best interest at heart. That was the only way it was going to work."
With the support of University President John Casteen, Sandridge, and Rainey, Jeffries embarked on a publicity campaign. He mailed letters explaining financial self-sufficiency to every graduate of the Law School, published information about it in every UVA Lawyer for several years, and talked about it to interested audiences around the country. Ross also visited legislators personally to explain the plan. "The reaction was uniformly positive on both sides of the aisle and in both chambers," he recalls. "We demonstrated a concern about the Commonwealth's purse strings. We would find a way to do it on our own without burdening them or turning that burden onto those members of our Commonwealth who could least afford to carry it—the middle class and working families. It was perceived in the General Assembly as it was within the University community — a win-win."
"I guess to be truthful, I think I'm proud of that because I believe that we [the Law School] do have an acceptance," says Jeffries. "I believe it is established. I don't think it's fragile, and that's only because we were able to educate a lot of people out there who understood and approved."
Ross agrees and gives Jeffries credit for its success. "I think John's approach to the problem reflects the way he saw his job. He's very comfortable with who he is. That allows him to work with other people without his own ego getting in the way. He believes that the process of policymaking at the Law School is a democratic one in which the various constituencies have to come together and work to develop solutions to problems. As a result, the Law School during the entire time that John was Dean has probably had the best relations it has ever had with the Board of Visitors and with Madison Hall [the President's office]."
Programmatic innovation
While self-sufficiency gave the Law School a more predictable stream of revenue in uncertain times, it also allowed Jeffries to expand the curriculum into new areas of student and faculty interest. Former dean Bob Scott had built a first-class physical plant, so Jeffries could turn his attention to the Law School's curricular and programmatic elements.
"John was very willing from day one to talk to anybody about what we could be doing better [in the classroom]," says Ross. "Look at what he's done, particularly the Law and Business Program, but also in environmental law, in intellectual property law. He's really had a major impact on improving the academic curriculum in part because he had the freedom to focus on those issues after Bob Scott's work on the physical plant, but also because of the self-sufficiency program. We now have the financial wherewithal to go work on gaps in the curriculum and to improve the program.
"John absolutely loves the Law School and views everything he does as if it were a make-or-break decision about its future. He's never going to let a personal agenda or his personal views stand in the way of doing what's best for the Law School. In a very real sense, he's got a unique combination of gifts that we may never see again in our lifetimes. As dean of the Law School and because he's so smart, and has published so widely and is so well respected, he carries a lot of weight within the academic community. He can forge a consensus which is often the most difficult thing to do."
A new financial model for elite public education
Jeffries helped create a new paradigm to finance the Law School, and future deans will look back gratefully at the state of the institution they have inherited. Jeffries, typically, insists it was a group effort. But the group needed leadership, and the key players credit Jeffries for providing it.
Jeffries also sees the issue within a much broader context, part of a larger trend he calls "the democratization of higher education." According to Jeffries, there was a time when the University of Virginia stood at the "head of the line and got the first cut at state money, and all the other institutions in the state took what was left. Those days have passed and, in my view, rightly so." Instead, he sees higher education funding as being more "democratic," a much bigger factor affecting state support at individual schools than the simple decline of state dollars across the board. State governments are instead allocating resources to increase access to higher education for greater numbers of people. That concept has captured the attention of deans at other top-tier public law schools, and Dean Christopher Edley, Jr. of Berkeley's Boalt Hall saw the success of Virginia's model and adapted it to his own institution in 2004 in the face of similar drastic reductions in state support.
Jeffries explains, "Excellence in public education — and I mean real national leadership excellence – will not be funded by taxpayers who are rightly focused on access to higher education as their primary goal. If we want to be an elite institution, then we have got to do that with private funds. We are a public institution first and we're proud of that, but we are financed as if we were a freestanding financially self-sufficient school. That's a structure of finance, not of governance, and it allows us to maintain excellence on a national level."
With his term about to expire, Jeffries has mixed feelings about relinquishing leadership of the institution he dearly loves. "I am aware that I will have some really sharp regret when I leave, but I've said before that I went into teaching and writing because I love those activities. I love the classroom, and I love the luxury of being able to think and write about topics that interest me. Getting back to those activities is enormously attractive to me. So, when people write me letters saying 'sorry you're leaving,' I always write back and say 'I'm leaving a job I love to return to a job I love.' For me it's a great situation. That's absolutely true."