Non-Fiction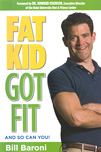 Fat Kid Got Fit: And So Can You!
Bill Baroni '98 and Damon DiMarco
Lyons Press
Like its title, this book is frank, refreshing, and direct. Fat Kid Got Fit: And So Can You! reveals the way the author turned his unhealthy, 320-pound self around to become trim, healthy, and happy.
Anyone trying to manage his or her weight will find a helpful guide in Bill Baroni. He knows what it's like to slog through multiple attempts at losing weight and how it feels to give up hope of ever doing so. After a frightening episode of chest pain, he set about taking control of his life and his weight, and he was able to do so without costly exercise equipment, bariatric surgery, drugs, or bizarre diets.
In 1994 Baroni spent one month at the Duke University Diet & Fitness Center, where he started on a path toward health and fitness. Within a year he lost over 120 pounds and he has kept it off for over 15 years. He knows what it takes to turn unhealthy habits around—nothing less than a change of lifestyle.
"You don't have to spend a small fortune," he writes. "You don't have to starve yourself." You have to start thinking differently and create healthy habits. This is the book he wishes he had when he started his journey on the way to health. Dr. Howard Eisenson, executive director of the esteemed Duke Center, describes Fat Kid Got Fit as a gift to people who cannot afford to participate in a program like the one at Duke.
In the spring of 1995, as Baroni was making progress at Duke, he applied to law schools. He decided on Law School at UVA in part because he was impressed with how physically active people were on grounds and how physical fitness seemed in balance with academic rigor.
The author's solid, reasonable approach to weight loss and fitness provides an excellent alternative to the unsettling ups and downs of dieting and sketchy attempts at exercise. Changing habits is hard work, Baroni admits, but the rewards are amazing. If you're on the right path, a little progress is a great motivator, and before long you're on your way.
Baroni explains the basics of nutrition and how healthier eating can bring our bodies into balance. He describes how an exercise program can be enjoyable if it's based on realistic goals, and how such a program can, in addition to weight loss, bring flexibility, balance, and strength. Fat Kid Got Fit is an excellent guide to making healthy lifestyle changes that will keep readers fit for life.
Bill Baroni is the deputy executive director of the Port Authority of new York and New Jersey. He is also an adjunct law professor at Seton Hall University Law School.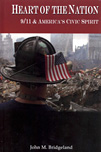 Heart of the Nation: 9/11 & America's Civic Spirit
John M. Bridgeland '87
CreateSpace
On September 11, 2001, John Bridgeland was serving as director of the Domestic Policy Council under George W. Bush. In the aftermath of the attacks on America that day, he realized that while terrorists were attacking our democratic ideals, one of the foundations of those very ideals—commitment to public service—had been weakening for decades.
A strong tradition of civic service produces the kind of leaders and volunteers who can pull the country through times of crisis and make sure the nation holds the promise of equal opportunity for all of its citizens. The "pursuit of happiness" mentioned in the Declaration of Independence refers to a kind of happiness that comes from self determination combined with public service. "We are happiest in deep and fundamental ways when serving others," Bridgeland notes.
Times of crisis can jar us into reassessing priorities, and that's what happened in the wake of 9/11. Americans responded in a new spirit of civic action and discovered, in a sense, the real meaning of the pursuit of happiness. "Even Adam Smith, often identified as the icon of capitalism and the profit motive, believed that true happiness was found in the virtue of considering and serving others," notes Bridgeland. He traces the roots of American volunteerism, from inspiring quotes from the Founders to programs including the Civilian Conservation Corps, the Peace Corps, and AmeriCorps.
President Bush asked Bridgeland to lead a renewed call to civic leadership and volunteering that would last long after 9/11. The goal was nothing less than a true culture shift. Soon the newly established USA Freedom Corps led the way.
In Heart of the Nation Bridgeland shows how he reached across party lines and pushed aside cynicism and bureaucracy to promote a new spirit of civic service that brings self-fulfillment and a stronger democracy. Supreme Court Justice Anthony Kennedy and the ABA began a "Dialogue on Freedom," and Mortimer Caplin '40, founder of the Public Service Center at the Law School sought ways to inspire lawyers to do more to serve the public interest.
John Bridgeland is president and CEO of Civic Enterprises, a public policy development firm. He is a current member of the White House Council for Community Solutions under President Obama.

The Handbook on Additional Insureds
Joseph Grasso '86, Timothy A. Diemand, Michael Menapace, and Charles Platto co-editors
American Bar Association
The main purpose of additional insured coverage is to protect the additional insureds from claims of vicarious liability—liability based entirely on the relationship between two insureds. The various approaches taken across the United States and in other countries have created the need for a comprehensive resource on the subject. The Handbook on Additional Insureds, written for attorneys and other insurance professionals, addresses issues that relate to additional insureds that concern both insurers and policyholders.
This book addresses the full range of topics related to this complex coverage, including: definitions and comparisons of commonly used titles; common provisions; hold harmless and indemnification agreements; limits issues; laws of various jurisdictions, including Canada and the U.K.; and the concerns associated with specific lines of insurance, including D&O construction, marine, and aviation.
Joseph Grasso is a partner with Wiggin and Dana in Philadelphia and New York.
A Century of Eugenics in America:
From the Indiana Experiment to the Human Genome Era
Edited by Paul A. Lombardo '85
Indiana University Press
In 1907 the state of Indiana passed the world's first involuntary sterilization law based on the theory of eugenics. In the decades to follow, more than 60,000 people deemed feebleminded or socially deficient were forcibly sterilized in the United States.
A Century of Eugenics in America
presents the history of the eugenics movement in the U.S., including legal repercussions of the role of government in controlling reproduction and the possibility of a renewed eugenics movement in the age of the Human Genome Project.
A noted historian of the eugenics movement, Paul Lombardo assembled ten essays, including one of his own, entitled "From Better Babies to the Bunglers: Eugenics on Tobacco Road." These compelling essays detail the origins of eugenic sterilization in Indiana, the eugenics movement in popular culture, state studies of sterilization, and eugenics in the 21st century. "A groundbreaking achievement in the historiography of American eugenics," notes one reviewer.
Paul A. Lombardo is a professor of law at Georgia State University College of Law. He is the author of Three Generations, No Imbeciles: Eugenics, the Supreme Court, and Buck v. Bell.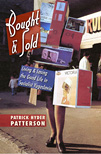 Bought and Sold:
Living and Losing the Good Life in Socialist Yugoslavia
Patrick Hyder Patterson '88
Cornell University Press
During the time of the Cold War, Yugoslavia was unique among communist countries in its blend of socialism and cultural aspects of capitalism. From the mid-1950s on, the political climate in Yugoslavia allowed an openness to a consumer lifestyle of acquisition stoked by advertising and persuasive sales pitches for the latest in fashion, entertainment, appliances, and services. In Bought and Sold, Patrick Hyder Patterson explores the role of consumerism in the country's collapse into civil war in 1991.
The author details the growth of consumer culture in Yugoslavia, including examples of ads, and how consumerism became an important part of individual and group identity. Meanwhile, the country's communist leadership sent mixed signals to citizens, sometimes encouraging, but at other times limiting, consumer behavior. The trend toward consumerism sparked public debate between those who were troubled by the conflict between Marxist ideology and Western capitalism and those who welcomed what they saw as "The Good Life."
Patterson explains how consumerism was one thing that held Yugoslavia's multiethnic society together in the 1960s and '70s, and how the economic downturn in the '80s led to disillusionment, ethnic conflict, and war. He also reflects on what the turmoil in Yugoslavia means in terms of the relationship between socialist and capitalist systems and about consumer society and lifestyle in general.
"Whether one wants to wallow joyously in Yugo-nostalgia or flee the unending distortions of wartime propaganda, read this book," writes Susan Woodward of the Graduate Center, City University of New York. "Patrick Hyder Patterson's deeply researched and insightful study of the consumerist core of market socialism is a compelling demonstration of why we need historians and why one does not need ethnonationalism to explain Yugoslavia's collapse."
Patrick Hyder Patterson is assistant professor of history at the University of California, San Diego.
In Chambers:
Stories of Supreme Court Law Clerks and Their Justices
Edited by Todd C. Peppers '94 and Artemus Ward
University of Virginia Press
In Chambers is a collection of essays written by former law clerks, legal scholars, historians, biographers, and political scientists that gives a behind-the-scenes view of clerking at the Supreme Court. The essays reveal how clerks are selected, the range of tasks they perform, and how the job has evolved from the late 1800s to today.
Some of the most prominent lawyers, law professors (such as Alan Dershowitz and Deborah Rhode), and judges (J. Harvie Wilkinson III '72) describe their own relationships with the Justices, while other essayists describe a Justice's practice in a broader context. Peppers contributed two original essays to the project, including an essay on Justice Ruth Bader Ginsburg and her law clerks that is based in large part on an interview he had with the Justice.
"Filled with telling anecdotes illuminating the personalities of Supreme Court Justices, these essays also show how the institution of the Supreme Court law clerk has developed," writes Mark Tushnet of Harvard Law School. "Law clerks—and their employers—come through in these essays as human beings working in an extraordinary environment."
Todd Peppers is Henry H. and Trudye H. Fowler Associate Professor of Public Affairs at Roanoke College and a visiting professor of law at Washington and Lee University School of Law. He is the author of Courtiers of the Marble Palace: The Rise and Influence of the Supreme Court Law Clerk.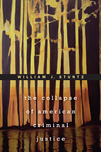 The Collapse of American Criminal Justice
William J. Stuntz '84
Harvard University Press
"Among the great untold stories of our time is this one: the last half of the twentieth century saw America's criminal justice system unravel." This is the opening sentence of the book William Stuntz finished writing in the last months of his life. He died of colon cancer last year at the age of 52.
The Collapse of American Criminal Justice is a sweeping criticism of the criminal justice system Stuntz had studied for 25 years. He argues how in recent decades the system has become a bureaucracy that strays from even the basic idea of justice. Stuntz explains how the U.S. incarceration rate became the highest in the industrialized world, how jury trials become exceedingly rare, and how black males suffer the most from increasingly harsh penal codes. He describes the irony of how this happened; that Supreme Court rulings that were meant to protect defendants from unfair discrimination in the hands of police combined with harsh laws passed to curtail crime have led to a system without either justice or mercy.
The author traces the history of crime and punishment practices in the United States, beginning with the founding of the nation, through key Supreme Court rulings in the twentieth century. In the final chapter, Stuntz suggests strategies for repairing the broken system, including more trials, fewer plea bargains, more transparency, and more local accountability.
Sasha's Sweet 16 Secrets to Long Life
Tina Ravitz '81
Animate Photography
Not everyone is a cat lover, but it's certain more people will be after turning the pages of this book. The subject is Sasha, the author's companion, a white cat with smoky blue eyes and a beguiling personality. This warmhearted tribute, illustrated throughout with beautiful, full-color photographs, defies anyone's notion that cats are remote, indifferent creatures.
Sasha is not only elegant but humorous; she is playful and seemingly insightful. At 16 she seems to defy her age, and she has some advice for anyone seeking a long and contented life. Sasha's Sweet 16 Secrets to a Long Life is a beautiful "meow-to" book from one remarkable feline.
Tina Ravitz combines her photography skills and love of animals in her portrait studio, Animate Photography, in New York City. She specializes in photographs of cats, dogs, other pets, and the people in their lives. Sasha's Sweet 16 Secrets to a Long Life is available through her Web site at www.animatephotography.com.
Mastering Golf's Toughest Shots
The World's Best Caddies Share Their Secrets of Success
Chapter by Jack Ross '82; book by James Y. Bartlett & the Professional Caddies Association
Sellers Publishing
Even the world's best players and their caddies know that scoring in golf is all about controlling the extent of one's mistakes. In Mastering Golf's Toughest Shots, award-winning caddies like Alfred "Rabbit" Dyer, Tim "Smiley" Thalmueller, and Steve Williams offer their insights and secrets to conquering tricky lies, gnarly rough, deep bunkers, rough greens, and challenging conditions.
After reading this book, golfers will gain insight into analyzing every troublesome situation, avoid making bad decisions, and making every shot a "Green Light" special. Other tips and tricks from game's best caddies include: how to use five fingers to quickly size up your shot; how to select the easiest shot out of any tough situation; how to avoid making a situation worse; and how to use the Rules of Golf to your advantage in challenging situations.
Jack Ross authored the chapter "Rules to Live By: Knowing Your Options Can Save You Strokes." He left the practice of law in Washington, D.C., to pursue writing. He is a freelance sports journalist. Among his endeavors he writes a monthly golf rules column for New England Golf Monthly. He's also contributed articles to Kingdom magazine (an Arnold Palmer publication) and Arnold Palmer's Guide to the Majors.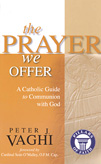 The Prayer We Offer:
A Catholic Guide to Communion with God
Peter J. Vaghi '74
Ave Maria Press
The Prayer We Offer is Monsignor Peter Vaghi's fourth and final book in the Pillars of Faith Series. The series provides a concise, clear, and thorough introduction to the foundations of the Catholic faith for discerning readers on a journey of faith. In this volume he focuses on the Catechism, scripture, and the writings of Benedict XVI to show the way to a more meaningful life of prayer.
Vaghi guides readers in their understanding of the practice of Christian prayer, tracing the roots of prayer in the Old Testament, revealing how Jesus was the master teacher of prayer, and describes Jesus' own way of praying, particularly during Holy Thursday and Good Friday. Vaghi provides insight into how prayer is God's gift to people and how to overcome the daily distractions that get in the way of meaningful conversations with God. Each chapter concludes with a prayer, questions for reflection, and a quote from an individual about the role of prayer in his or her own life.
"Msgr. Vaghi draws skillfully on his extensive experience as a pastor and teacher to help readers come to a new appreciation of prayer," notes Cardinal Sean O'Malley, Archbishop of Boston, "first and foremost in the Eucharist, but also prayer in all the rich communal and personal expressions that our Catholic faith offers us."
Definitions for the Law of the Sea:
Terms Not Defined by the 1982 Convention
George K. Walker, ed. '74 LL.M.
Martinus Nijhoff
Definitions for the Law of the Sea clarifies undefined terms and phrases used in The United Nations Convention on the Law of the Sea, as well as terms used in its analysis. This volume is based on nearly a decade of work by the American Branch of the International Law Association's Law of the Sea Committee. Over 200 terms and phrases used in the United Nations Convention on the Law of the Sea are clearly defined, accompanied by analysis and commentary contributed by prominent experts in the field of oceans law. Relevant documents are included with updated references as well.
Definitions for the Law of the Sea is an invaluable reference for government officials, academics, and practitioners of oceans law and serves as an indispensable supplement to the multi-volume United Nations Convention on the Law of the Sea 1982: A Commentary.
George K. Walker is professor of law at Wake Forest University. He chairs an International Law Association (American Branch) Law of the Sea Committee research project on the U.N. Convention on the Law of the Sea on which this book is based.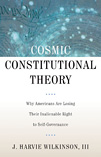 Cosmic Constitutional Theory:
Why Americans Are Losing Their Inalienable Right to Self-Governance
J. Harvie Wilkinson III '72
Oxford University Press
In
Cosmic Constitutional Theory
, Judge Wilkinson explains how American constitutional law has undergone a dramatic transformation in recent years and how an increasing number of important and diverse issues, including health care reform, abortion rights, firearms regulations, and even a presidential election have come into the domain of judges. He argues that some of world's most brilliant legal minds have put forth cosmic interpretations of the Constitution that have given the courts unprecedented power and weakened the role of representative democracy.
The tradition of judicial restraint and bipartisan judicial deference shown by some of the great judges of the past—Louis Brandeis, Oliver Wendell Holmes, and Felix Frankfurter to name a few—has largely been replaced by factions of conservative and liberal activism supported by a raft of different theories: originalism, living constitutionalism, process theory, or the so-called anti-theoretical creed of pragmatism. Such theories "have given rise to nothing less than competing schools of liberal and conservative judicial activism, schools that have little in common other than a desire to seek theoretical cover for prescribed and often partisan results," Judge Wilkinson writes. As a result of their grand theories, liberal and conservative judges try to second-guess legislatures, chipping away at the founding principles of democracy.
Wilkinson argues for self-disciplined judicial modesty and restraint and less "judicial hubris," drawing upon examples of contemporary constitutional problems of interest to general readers to illustrate his case. Cosmic Constitutional Theory "is both unusual and inspiring" notes a New York Times review.
J. Harvie Wilkinson III has served on the U.S. Court of Appeals for the Fourth Circuit since 1984, and as Chief Judge from 1996 to 2003.
Most Deserving of Death?
An Analysis of the Supreme Court's Death Penalty Jurisprudence
Kenneth Williams '86
Ashgate
Thirty-five years ago the Supreme Court reinstated capital punishment in this country. For a number of reasons Kenneth Williams details in Most Deserving of Death? many Americans both for and against the death penalty lack confidence in the system that carries it out. A noted authority on capital punishment, Williams uses case studies to examine the role of race, jury selection, and ineffective assistance of counsel, all of which affect the Court's decisions and how those decisions play out in lower courts.
The author traces the history of capital punishment in the United States, explaining the problem of ineffective representation, the issue of race and the death penalty, mental illness, death penalty procedures and appeals, international law and the death penalty, execution methods, and judges and capital punishment.
Most Deserving of Death? is a compelling book for anyone interested in criminal justice and human rights. "From racial discrimination, to incompetent lawyers, to wrongful convictions, Williams offers a guided tour of the Supreme Court's failure to ensure a just system that executes only the most deserving," writes Adam Gershowitz, University of Houston Law Center.
Kenneth Williams is professor of law at South Texas College of Law. He has taught and written extensively on the subject of the death penalty and currently represents several death row inmates in the state of Texas.
Fiction
A Walk Across the Sun
Corban Addison '04
Silver Oak
In the aftermath of a tsunami that battered their coastal town in India, two sisters, Ahalya Ghai, 17, and Sita, 15, were left orphaned and homeless. As they tried to make their way to find shelter in a convent, that was their school they were abducted and swept into the grim, hidden world of sex trafficking.
A world away in Washington, D.C., an attorney named Thomas Clarke grieves over the death of his infant daughter and his estranged wife. He decides to take a pro bono sabbatical in India with a group that prosecutes sex traffickers. Soon he sees firsthand the dark realities of the sex trade and the corrupt institutions that do nothing to stop it—in some cases even facilitating it. When he learns of Ahalya Ghai and Sita he is determined to free them, risking a deadly showdown with the hardened criminals and profiteers responsible for their plight.
The business of sex trafficking is grim, but the story told in A Walk Across the Sun is nothing of the kind. "Chilling, suspenseful, and powerful …. Readers will mourn the injustices depicted and celebrate the triumphs long after the last page is turned," notes a review in Library Journal.
The author began his legal career specializing in corporate law and litigation. He has a keen interest in international human rights and the abolition of modern slavery. Research for A Walk Across the Sun, Addison's first book, took him to India, where he spent a month with a team of investigators, attorneys, and social workers from the International Justice Mission. He met with trafficking victims, activists in France, and a senior official from the U.S. Department of Justice. Well grounded in fact, this fast-paced and timely thriller educates readers about the illicit trade that affects millions of women and children in every country in the world.
Zero Day
David Baldacci '86
Grand Central Publishing
As the plot of
Zero Day,
the first book in David Baldacci's newest mystery series unfolds, Army Ranger John Puller, the best military investigator in the U.S. Army's Criminal Investigative Division, heads for a tiny mining town in West Virginia to investigate the brutal murder of Col. Matthew Reynolds and his family. Puller, notes the
Kirkus Review
, is "a soldier/sleuth who fights like Rambo and thinks like Holmes." Puller is a war veteran who served in Afghanistan; his experience in combat has driven him to the edge. Now he's a haunted man assigned to track down a different kind of killer—on native soil.
The victim had a desk job with the Defense Intelligence Agency and lived with his family in Northern Virginia. Why was he killed in this remote town? Puller has to find out, and the locals are not that cooperative—except for one, an attractive homicide detective named Samantha Cole. She knows everyone and can navigate her way through the tight-lipped community.
Puller discovers an old vine-covered government building that was built in the 1960s and staffed by government workers who never interacted with the people in town. There are troubling clues that the murderer had military training, and that the case involves the Department of Homeland Security. Could the government be involved? And if so, will Puller's investigation put his own life on the line? The closer they get to solving the mystery, the more dangerous their mission becomes.
David Baldacci and his wife, Michelle, have founded the Wish You Well Foundation, which works to promote literacy. Visit his Web site at www.DavidBaldacci.com.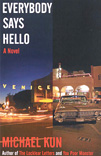 Everybody Says Hello
Michael Kun '88
Livingston Press

In Everybody Says Hello, computer salesman Sid Straw leaves Baltimore and his ex-girlfriend behind to take a job with Velocity Computers in Los Angeles. It seems like a great opportunity for a fresh start, but there's one big problem. Wherever he goes, Sid is still Sid, and along with his enthusiasm and considerable charm he takes all of his flaws and foibles with him. Readers of this novel are in for a hilarious ride.
Sid's calamitous adventure is told through letters, emails, and postcards sent to his employer, his parents, his college friend, Heather Locklear (yes, the bombshell actress, who bails him out of jail and talks him down from ledges), his ex-girlfriend, and his little nephew. Sid is full of notions that get him into trouble. He is by turns sweet, annoying, perceptive, and clueless. He signs missives with a chipper "Eat Wheaties!"
Time after time things go wrong; just when it seems they can't get any worse, they do. His boss at Velocity Computers fancies himself to be the Tom Cruise character in Top Gun and dubs Sid "Goose." Sid tries to make the best of his new job, but trips himself up in a surprising (and entertaining) variety of ways, including online comments about overweight co-workers and room charges that reveal his penchant for repeat viewings of adult movies. Along the way there are altercations with motel management, an accidental cat poisoning, and a nightmarish trail of bills to pay. However you think it might end, you will probably be surprised.
The author has "a deft hand, a keen eye, and a kind heart to go with his quick, acid-tipped tongue," writes one reviewer. Sid Straw will remind you of someone you've known whose life seems a comedy of errors. You'll find yourself rooting for him every step of the way.
Michael Kun is an attorney in Los Angeles. This is his sixth novel.
Never Forget My Soul
Michael Milgraum '90
Guidelight Books
Never Forget My Soul explores the lives of six traumatized people receiving treatment in group therapy, each bearing the emotional scars of a trauma that occurred years ago. Flashbacks that reveal these traumatic experiences create suspense throughout the book.
The therapy group brings together a diverse set of patients, including Joe, a cocky and self-centered surgeon, and Adam, a shy and anxious medical researcher. They and the other four in the group must share their stories in order to heal. Adam and Joe find a common bond in their experiences during the war and in the Holocaust. Together they deal with the ghosts that were created six decades ago. When they are able to open their hearts and listen to each other's struggles, their healing begins.
Author Milgraum's mother is a Holocaust survivor who lives with emotional wounds from her experience. His early experiences contributed to a lifelong interest in trauma and how one survives it to put their world back together again. As a psychologist he has worked with Holocaust survivors and their children and victims of other kinds of trauma, including spousal and child abuse. "These are painful stories, says Milgraum, "but they are also very important, because in seeing how people heal from their emotional scars, we learn something essential about the power of hope and faith."
Dr. Michael Milgraum is an attorney and psychologist practicing in Silver Spring, Md. This is his first book.

A Deadly Affection
Cuyler Overholt '79
Copper Bottom Press

In 1905 when female doctors were few and far between, Genevieve Summerford finished third in her class at Johns Hopkins Medical School. She's driven to succeed in her new career as a psychiatrist, in part out of her feelings of guilt for her younger brother's death and regret over a painful indescretion as a teenager. She wants to make a difference in people's lives.
Despite her father's disapproval, she organizes a group for women who have been emotionally traumatized in hopes of helping them. One of the women struggles with the fact that when she gave birth as a teenager, the doctor took her baby. Misunderstanding Summerford's suggestions about locating her now 20-year-old child, the woman tracks down the doctor who delivered her baby and is found at the scene of the man's murder.
Believing herself at least partly to blame, Summerford sets out to fight for her patient, the only suspect. In the face of incriminating circumstantial evidence, a powerful family getting in the way, and an investigating officer who thinks the case is wrapped up, Summerford never waivers in her quest to prove her patient's innocence. Along the way she discovers a secret that could bring catastrophe upon people she cares about if she reveals it to save the life of her patient.
The author provides compelling details, from behind-the-scene dealings in Tammany Hall to elegant social events on Fifth Avenue in New York City at the turn of the century.
"A solid plot pulls the reader in with little effort, while strong, flowing prose and captivating characters provide the incentive to remain to the very last page," notes a starred Kirkus review.
Cuyler Overholt was a litigation associate before starting a freelance writing business. This is her first novel.