Dean's Message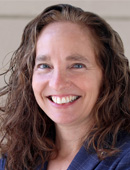 It is always a pleasure to read this Annual Report, savor the wonderful news in its pages, and contemplate my introductory message. That process was particularly gratifying this fall as last year was the fourth in a row in which donors gave more than $20 million to support the Law School. What an extraordinary outpouring of generosity. I am, as ever, grateful to each and every one of the law firms, foundations, friends, and 8,153 alumni who contributed to this effort.
These gifts - your generosity- make possible all we do at the Law School, both now and into the future. They enable us to maintain and enhance the most powerful student experience in legal education. This past year, we offered an astonishing array of 382 classes. These included 24 clinics and additional pro bono opportunities that offer our students invaluable practice experience on behalf of real clients. The support we offer our students to launch the careers of their dreams is equally unparalleled. It takes the form of both extensive career counseling for all students and increased financial support for those working in public interest. This included $761,000 in summer public interest funding to a record 167 students last summer. Your generosity is equally critical to the stature and success of our faculty, enabling us to recruit the most accomplished legal scholars and teachers and support their very best work.
Your faith in us gives us both the audacity to innovate and the financial wherewithal to do so. This year, for example, we launched the Roadmap Scholars Initiative, a program that provides comprehensive support to talented first-generation and low-income undergraduates to help them prepare for and navigate the law school admissions process. Our first cohort of 12 amazing and inspiring Roadmap Scholars spent a month at the Law School this past June.
None of this good work would be possible without your support. This annual report tells some of the stories of life at UVA Law today, and highlights some of the initiatives that your gifts have brought to fruition. What a privilege it is to educate the next generation of lawyers, leaders, and public servants who will pay forward all they learn here in service to our Commonwealth, our nation, and our world. Thank you, as always, for making it all possible.
Risa Goluboff, Dean
Arnold H. Leon Professor of Law
Professor of History