Dean's Message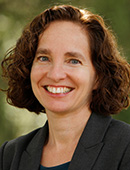 Last year, for the 13th year in a row, more than 50 percent of alumni participated in annual giving. That participation rate translates into over 8,900 alumni donors. We view each gift as a signal of your affection to this institution and your continuing connection to it. It says to us that you still cherish the professor who changed your life or your mind, the course you still rely on for your work, the friends you still text with each week. That is why every single gift counts. The more alumni who give, the more we know that you believe in our stewardship of this wonderful school.
Our students are our raison d'etre, and you, our alumni, are our lifeblood. Your gifts to our endowment secure permanent funding for recurring needs like financial aid for our talented students and financial support for our renowned faculty. Your unrestricted gifts allow us to provide an unparalleled education and the premier student experience in legal education by allocating dollars where and as needed. Our students benefit from your generosity in the classroom, in the huge variety of events, activities, and publications that make the Law School a vibrant intellectual and professional community, and in the opportunities we are able to offer for service and experiential learning through clinics, pro bono projects, externships, and fellowships.
That we succeed wildly in combining academic rigor and collegiality is not simply a matter of my (admittedly biased) opinion: Princeton Review this year ranked us #1 for best professors and #1 for best quality of life. Your commitment to annual giving makes that possible.
This annual report showcases your support and our shared values and mission as we begin to celebrate two hundred years of UVA Law in 2019. You are our past, present, and future. You are the reason that a third century of excellence awaits us, and we thank you.
Risa L. Goluboff, Dean
Arnold H. Lean Professor of Law
Professor of History