Dean's Message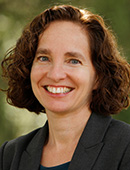 2020 HAS BEEN A YEAR OF UNPRECEDENTED CHALLENGES, across the country as well as at UVA Law. One would not know it by looking at the extraordinary results of the 2019-2020 annual giving campaign. Last year, donors contributed $19.87 million, the third highest total in the Law School's history. Friends, firms, corporations, foundations, and a whopping 8,263 alumni made gifts.
These numbers would be inspiring and impressive in a typical year. This year I view them as a testament to the strength of our community and the importance of the work we do. You have helped us manage through great uncertainty by making us a priority amid competing needs. Your support reflects the significance the Law School has had, and still has, in your own lives. Each gift enables us to play a transformative role in the lives of the next generation of UVA lawyers.
This past year, that meant focusing our resources on responding quickly to the COVID pandemic: overhauling our classrooms to allow for online teaching and learning; providing financial support to students in crisis; expanding and supporting student summer employment opportunities; and launching a volunteer effort that helped community members navigate CARES Act unemployment claims. Your generosity has been equally critical to our mission of training exceptional lawyers for professional and public leadership, and of fostering new knowledge that advances the law and enhances our society.
This annual report highlights some of the incredible people, programs, and opportunities you have made possible. It also demonstrates what remains constant in this time of change—our commitment to serve one another, and the world around us, by educating talented students and preparing them to excel personally, professionally, and in service of our highest ideals.
Risa L. Goluboff, Dean
Arnold H. Leon Professor of Law
Professor of History