Dean's Message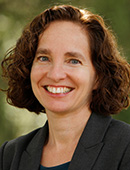 Over the past year, I have had the great fortune of getting to know many of you at alumni events and reunions, across the country and here in Charlottesville. It has been an honor and a pleasure to meet the people who represent the Law School in the world and to witness the UVA Law network in motion. The ties that bind us are strong, and they make possible the lasting strength of the Law School. For a record 12th year in a row, more than 50 percent of alumni participated in annual giving. Your gifts, and our careful stewardship of them, led to a new milestone this year, as our endowment surpassed $500 million for the first time. None of that would be possible but for you, your love for this institution, and your supreme generosity.
This annual report is a showcase of your support and our shared values and mission. Your gifts enable us to provide much-needed scholarship and financial assistance to deserving students; to hire and support scholars who strive to create new knowledge and improve the legal system; to serve society through clinics, pro bono projects, externships, and public service fellowships; and to sponsor the huge variety of events, activities, projects, and publications that make the Law School a vibrant and stimulating intellectual and professional community.
We could not do any of this without you, and we thank you.
Risa L. Goluboff, Dean
Arnold H. Lean Professor of Law
Professor of History