| | |
| --- | --- |
| ENDOWED NAMED UNRESTRICTED FUND | $100,000 |
Powering the school's ability to provide an unparalleled educational experience, unrestricted giving allows for deploying funds where they are needed most, whether it's to supplement scholarships and professorships in support of students and faculty, to enhance the student body with pipeline programs and the curriculum with new components, or to fund summer and postgraduate public service fellowships.
What makes these funds so special is that they can be deployed to the area of most need at a particular time. Because they provide the dean with important latitude to undertake new initiatives and meet unanticipated needs, they literally enable us to do all that we do.
In short, unrestricted gifts are critical to keeping the school and its programs vibrant. Endowed and named unrestricted funds especially help secure UVA Law's long-term needs by providing unrestricted income year after year.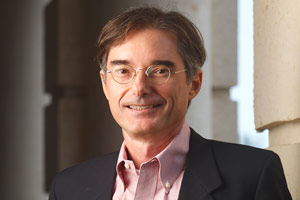 "UVA provides a unique experience among law schools because it teaches the law in a cooperative and community-focused environment based on integrity. This foundation set me on a path for a successful and fulfilling career. I made this gift because I want the school to continue these priorities so that others can have experiences similar to mine."
ARMANDO A. TABERNILLA '84
General Counsel and Vice President, Florida Crystals; Funded the Armando A. Tabernilla '84 Unrestricted Endowment