Class Notes
30 Years Young: North Grounds Softball League
Send Us Your News
Tell us the important things that happen in your life! We welcome submissions for inclusion in Class Notes. Online, submit them at www.law.virginia.edu/alumni; E-mail them to lawalum@virginia.edu; mail them to UVA Lawyer, University of Virginia School of Law, 580 Massie Road, Charlottesville, VA 22903; or fax them to 434/296-4838. Please send you submissions by February 1 for inclusion in the next issue.
1940
On July 11, Mortimer Caplin celebrated his 90th birthday at the U.S. Senate's historic Russell Building Caucus Room, and was the subject of an article in The Wall Street Journal which called Caplin a "legal giant" and "perhaps the most well-known IRS Commissioner in American history." Caplin reports that Senator Ted Kennedy '59, his former student at the Law School, "arranged for the venue and was in top form as lead speaker at a very joyous and fulfilling evening."
Caplin has recently received two honorary Doctor of Laws degrees—one from the University of South Carolina and the other from Washington College, Chestertown, Md. Caplin's wife, Ruth, and son, Lee Caplin '72, have also been busy with the highly successful launch of Mrs. Palfrey at the Claremont, a film written by Ruth and produced by Lee.
1948
Harry Nelson Gustin is of counsel at Huff, Poole & Mahoney in Norfolk, Va. He is now married to Cherry Whitehurst Gustin.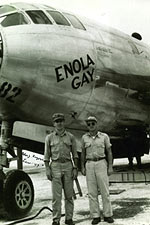 1949
Last summer Peter J. Rogers enjoyed a family reunion in Manchester, Mass., with more than 40 family members in attendance—many with UVA connections. Sixty years earlier on August 5, 1945, Rogers commanded 100 marines on Tinian in the Mariana Islands who were guarding the Enola Gay as it was armed for the strike on Hiroshima.

1953
George Martin has been awarded the Griswold Prize, which is given to the author of the best book on Supreme Court history. Martin spoke at the Supreme Court of the United States on April 26, and accepted the prize for his winning history: CCB, the Life and Century of Charles C. Burlingham, New York's First Citizen 1858–1959.
1957


George Gowen was recently inducted into the United States Tennis Association's Eastern Hall of Fame after working as an advisor, counselor, and historian for 18 USTA presidents. Currently, he is a senior partner at Dunnington, Bartholow & Miller in New York.
1958
Joseph Hilton writes he is still working at Grubb & Ellis in New York City and enjoying it. He is a grandfather to Kate (2½) and Charlie (8 months), both children of Alexis. His daughter Alison teaches kindergarten, and wife, Marjorie, is a noted interior designer.

1959
Jack Rephan was elected vice-chairman of the Virginia Bar's construction and public contract law section at its annual meeting at Virginia Beach. Also elected were Elaine Jordan '87 as chair and Richard Smith '69 as secretary. Rephan is a partner in Rephan Lassiter in Norfolk. His practice is substantially devoted to construction and public contracts law.