This is a year of firsts and new beginnings for me. Two months ago, I welcomed the Class of 2019 to the Law School. They are the first class I will shepherd through as dean. A few weeks later, I gave my first State of the Law School address to our administration and staff, hosted my first faculty lunch, and spoke at my first alumni event. Every one of these opportunities renewed the appreciation and affection I feel for the Law School, a place I have cherished since coming to Charlottesville 15 years ago.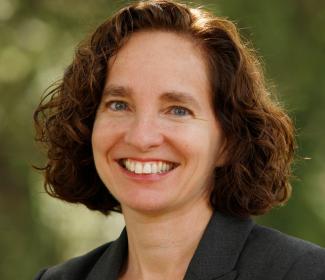 That is a short time in the life of an almost 200-year-old institution. We are part of a larger story with many firsts, some of them featured here. The first professor of law at the University of Virginia, hired after a lengthy search led by Thomas Jefferson, taught our first classes in Pavilion III on the Lawn. Gregory Swanson, our first African-American student, became an inspiration to future students and paved the way for the diverse community we have become. A long series of firsts have made the Law School what it is today. And what a wonderful thing that is. Virginia continues to be, as it has always been, a vital and generous place, full of intellectual energy and goodness, the hallmarks of our culture.
We are opening doors for our students in ways that are sustained and unique among our peers. This is the 10th year we have been bringing cases to the U.S. Supreme Court through our Supreme Court Litigation Clinic, which claims one of the highest rates of cert petitions granted. We had a winning year in the U.S. Courts of Appeals—we were undefeated in the Fourth Circuit—and had a record number of federal appellate clerkships. Opportunities like our externship program, launched three years ago, and the student-run Migrant Farmworker Project, launched more than 30 years ago, continue to provide our students with yet more options for learning and doing in order to hit the ground running when they enter the workplace.
The breadth of our students' experiences at the Law School is exceeded only by their wider array of pursuits after graduation. The alumni in these pages range from entertainment industry heads to Senate counsel, from financial and global executives to legal aid and civil liberties directors, from appellate advocates and judges to ambassadors. The challenges they face and the problems they solve remind us that we are preparing our students not only for their first jobs but for a lifetime of practice, service and leadership. 
Our faculty know this well. They are scholars and lawyers. They teach how to analyze and how to reason, and they take from their lessons as much as they give. They are celebrated in academia, highly cited by state and federal courts, and regularly invited to testify before Congress. You will see their quality and reach, including a special focus on our renowned tax faculty and a roundup of new professors with keen interests in property, federal courts and environmental law. 
It is my privilege and pleasure to call this institution my home, and to call everyone associated with it my family. There are few institutions of any kind that generate the kind of love, loyalty and support that this law school enjoys. It is well deserved.