This issue of UVA Lawyer is all about the future. It is about our future as a law school, and the transformative gift we have just received from Martha Lubin Karsh '81 and Bruce Karsh '80. It is about the future of our University, and new leadership. It is about the future of the law itself, and the groundbreaking work our faculty are doing to make that future one we want for a civil society.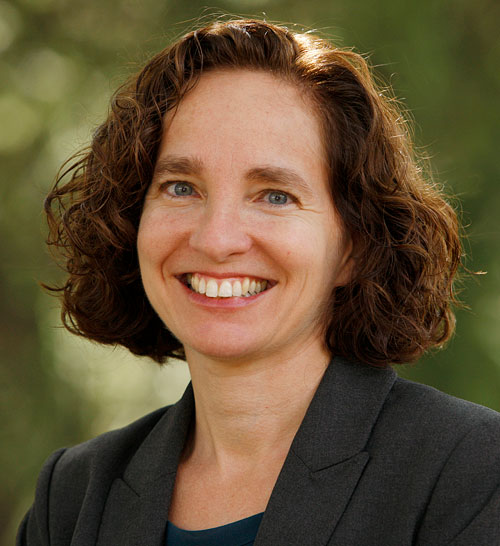 I start closest to home, with the Law School. Last spring, Martha and Bruce Karsh made the largest gift in our 200-year history. This gift is a promise to our future. By endowing both scholarships and professorships, it ensures the flourishing of the heart of any law school, and especially this one: its people. It also establishes the Karsh Center for Law and Democracy, a promise not only to our own future but to the future of our nation and our world. Through its nonpartisan mission of promoting civil discourse, democratic dialogue and respect for the rule of law, the Karsh Center will address the most pressing issues of our time. It will serve, as this Law School long has, as a beacon of hope and a bulwark of democracy.
The energy and momentum we feel at the Law School as we enter our third century is palpable across the University. We have just inaugurated Jim Ryan '92, our alumnus and former colleague, as the ninth president of UVA. We at the Law School are thrilled that so many from our community are part of his team. Last spring we shared in these pages the announcement of former Dean John Jeffries '73 as senior vice president for advancement. In this issue, in addition to learning more about President Ryan, you will read about the appointments of Liz Magill '95 as provost and Tim Heaphy '91 as University counsel.
It is fitting that this issue should also focus on the future of the law itself. The future beckons but unsettles us. In the face of rapid legal, economic and technological change, our remarkable faculty are undaunted. Their response to the uncertainty of "What next?" is to develop new ideas and ask tough questions, some of which we share with you in "The Future of Law." In a world of driverless cars, who will be liable for accidents? What legal issues will accompany predicting enemies with algorithms? What are the next frontiers of criminal law, and how far will technology go in replacing the duties traditionally assigned to lawyers? In each of these areas and more, our faculty are on the cutting edge. Their work helps us understand what coming change means for the discovery of new knowledge, for the law and for the fabric of our everyday lives.
Much of what you will read here is not literally about the future. There are articles on the Vietnam War and how our alumni lived through and struggled with it; on the Virginia Law Weekly, and how it has long won awards by documenting our history, fostering serious dialogue and offering comic relief; and on our alumni soaring in every sector of the legal profession and beyond.
Each individual story might be about our past or our present, but every single one is ultimately about our future. Everything that happens here happens because of a shared commitment to the future of this institution. As the Karshes' gift shows, institutions do not build themselves. We build this beloved Law School every day — with the inspirational leadership of our graduates, the vision and brilliance of our faculty, the passion and imagination of our students, and the extraordinary generosity of our alumni. You are our future, as you are our past.