For the first time at the U.S. Supreme Court this past term, a majority of the clerks were women. But in 1983, it was a different picture. Only six of the 32 clerks were women. Three were UVA Law alumnae.
Class of 1982 alumnae Kerri Martin Bartlett, Cammie Robinson Hauptfuhrer and Elizabeth G. Taylor became good friends during law school and worked together on the Virginia Law Review. And in 1983, all three women journeyed to Washington, D.C., to serve as Supreme Court clerks. Before that term, only two alumnae had clerked for the court.
"Clerking at the Supreme Court can be an intimidating experience, even for the most confident," Bartlett said. But clerking with friends "was great."
The women recently looked back on the experience, and what they took with them on the way to successful careers.
Bartlett clerked for Justice William H. Rehnquist, Hauptfuhrer for Justice Lewis F. Powell Jr. and Taylor for Justice Harry Blackmun. (J. Michael Luttig '81, now executive vice president, counselor and senior adviser at The Boeing Co., clerked for Chief Justice Warren Burger at the same time.)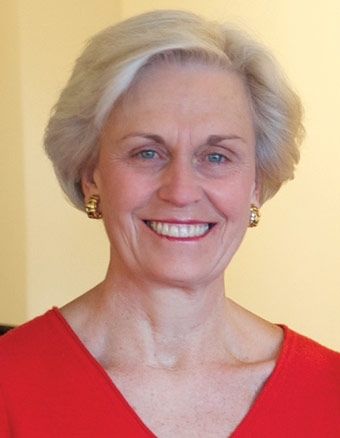 "Every justice had a different relationship with his clerks, but on the whole, I think it was quite an intimate, close relationship, and the clerks all had fierce allegiances to their justices," Hauptfuhrer recalled. "It was just a very special time because of that."
Although Rehnquist was committed to a meaningful work-life balance, Bartlett said, she remembered her boss as a true "taskmaster" who valued efficiency over excessive contemplation. She said that tool was key when she began working in the U.S. Attorney's Office for the Southern District of New York after her clerkship.
"Efficiency was a skill that was really important to me because I had a lot of balls in the air and lots of different cases assigned to me, and I didn't have the luxury of sitting around, twiddling my thumbs and thinking lots of lofty thoughts," she said. "I really needed to move through my work to get it done."
One of the biggest cases she worked on in the U.S. Attorney's Office was a two-year investigation and trial of the FBI's most-wanted fugitive at the time. Bartlett held a number of positions in the U.S. Attorney's Office over the years, including chief appellate attorney and chief of the general crimes unit, a rewarding role that involved supervising new lawyers who were learning how to do the job, she said.
Now retired, she spends her time serving on several boards and volunteering for educational causes, including a national literacy program helping needy schools and students.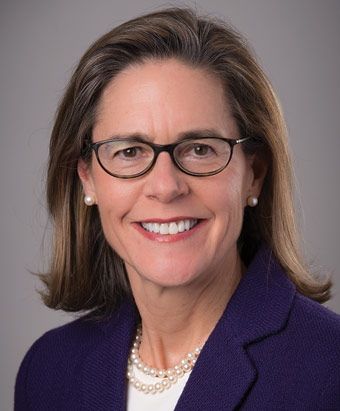 "For me, one of the best ways to address the problem of crime prevention is to shore up education in underserved communities," she said. 
During exit interviews with his clerks, Powell stressed not only being a good lawyer who respects the rule of law, but being a valuable problem-solver in their communities, Hauptfuhrer said.
She has taken his advice to heart ever since. After her clerkship, Hauptfuhrer moved to New York to work for Davis Polk & Wardwell, and then the Legal Aid Society of New York's Criminal Appeals Division. When she returned to her hometown of Charlotte, North Carolina, she joined Robinson, Bradshaw & Hinson, started by her father in the 1960s. She said that law firm has always modeled Powell's advice, encouraging all its attorneys to participate in community affairs.
Hauptfuhrer retired from law in the mid-1990s to focus on civic engagement. She helped launch an initiative that takes a holistic approach to family poverty. Today, she chairs the board of directors of MDC Inc. — "a think tank with muddy boots" — that focuses on building more equitable communities in the South.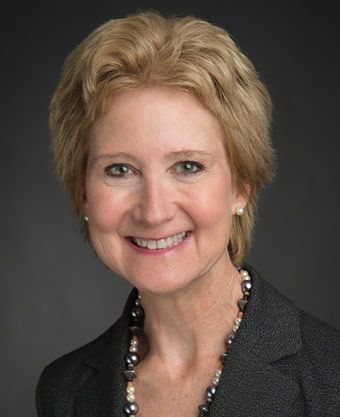 She said, as a student, it was important to have Professor Lillian R. BeVier, the first tenured female professor at the Law School, as a role model.
"Watching the male faculty around her, the mutual respect and the friendships, that was important to see," she said.
As a clerk for Blackmun, Taylor learned the importance of meticulous detail and that good judging isn't just about the intellectual aspects of the job, but also has "a lot of heart involved."
"He really cared about the people whose lives were going to be impacted by the decisions that he was making, and he worried about them, so that was a wonderful model to grow up under," she said.
Taylor said that, as a student and then a Supreme Court clerk, she didn't feel her gender was an impediment because she was surrounded by successful women and supportive professionals. Blackmun often hired multiple women as clerks, she noted.
However, she found that landing her own cases could be difficult in the private sector.
"I think it was a perception there that maybe women wouldn't be quite as tough and aggressive," she said.
<p>Taylor recalled being most proud of working in the District of Columbia&rsquo;s public defender&rsquo;s office immediately after clerking, because the job instilled in her a duty of seeking justice for everyone, especially those with the least power. She has carried that ethic with her into her current position as executive director of the National Health Law Program, a nonprofit advocating for the health rights of low-income people.&nbsp;</p>
<p>She also served for three years as principal deputy associate attorney general in the U.S. Department of Justice and 15 years at a law firm litigating civil and criminal cases.</p>
<p>Although the women live in different cities, they still keep in touch. Bartlett recently organized a 1983 clerking class reunion dinner. She reached out to Hauptfuhrer and Taylor for help planning.</p>
<p>To date, 24 alumnae have clerked at the Supreme Court, out of 113 alumni total.</p>
Alumnae Supreme Court Clerks
Susan G. Lahne '79, Justice Harry Blackmun, 1980
Virginia Whitner Hoptman '80, Justice Thurgood Marshall, 1981
Kerri Martin Bartlett '82, Justice William Rehnquist, 1983
Cammie Robinson Hauptfuhrer '82, Justice Lewis Powell, 1983
Elizabeth G. Taylor '82, Justice Harry Blackmun, 1983
Melissa Saunders '87, Chief Justice William Rehnquist, 1988
Elizabeth Garrett '88, Justice Thurgood Marshall, 1989
Laura Ingraham '91, Justice Clarence Thomas, 1992
Helgi C. Walker '94, Justice Clarence Thomas, 1995
M. Elizabeth Magill '95, Justice Ruth Bader Ginsburg, 1996
Melissa Arbus Sherry '03, Justice John Paul Stevens, 2004
Allison Orr Larsen '04, Justice David Souter, 2005
Pamela Bookman '06, Justice Ruth Bader Ginsburg, 2009
Leslie Kendrick '06, Justice David Souter, 2007
Porter Wilkinson '07, Chief Justice John Roberts, 2008
Katherine Twomey Allen '08, Justice Antonin Scalia, 2009
Megan Lacy '10, Justice Brett Kavanaugh, 2018
E. Rebecca Gantt '11, Justice Stephen Breyer, 2012
Lauren S. Willard '11, Justice Anthony Kennedy, 2012
Katherine Mims Crocker '12, Justice Antonin Scalia, 2013
Galen Bascom '13, Justice Stephen Breyer, 2015
Katie Barber '15, Justice Ruth Bader Ginsburg, 2018
Nicole Frazer Reaves '15, Justice Samuel Alito, 2016
Jessica Wagner '15, Justice Samuel Alito, 2019