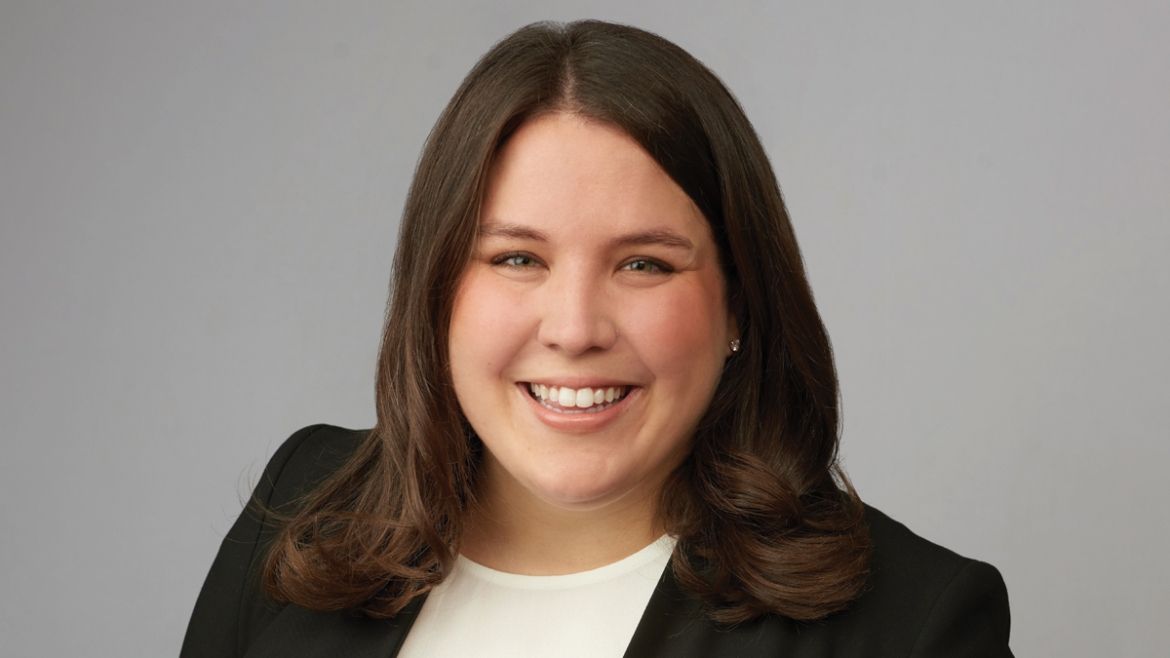 5
Anna Casey '17
Associate, Gibson Dunn
Washington, D.C.
Describe your work: Most of my work involves labor and employment matters in which our firm represents employers in different federal district and appellate courts and before the Equal Employment Opportunity Commission and other state agencies. In addition to my labor and employment practice, I have also worked on antitrust matters. I really enjoy how people-centric my work is. Whether it is preparing a new witness for a deposition, thinking through how a judge will receive a piece of evidence, or trying to understand how a client's workforce operates day to day, I spend a lot of my time thinking about the law and people. 
What activities do you enjoy outside of work? I like exploring new restaurants in D.C. and trying to keep my high-maintenance plants alive. I also like to read, especially contemporary fiction, and I'm an avid fan of my Baylor Bears. And, of course, I love being an aunt, and I treat spoiling my nephews and niece like a hobby.
Are you where you expected to be at this stage of your career and life? Certainly not! For one, I did not expect to spend so many of the early years of my legal career working remotely. I had my first oral argument in federal court over Zoom—which is something I never would have seen coming in 2017. 
What do you like about your life 5 years after law school? After five years, I am thankful that I still really like being a lawyer. I like the quiet days I spend alone drafting a brief or motion, but I also like the busy days with back-to-back Zooms and calls. Equally important, I am happy that I still count so many UVA Law alums as dear friends.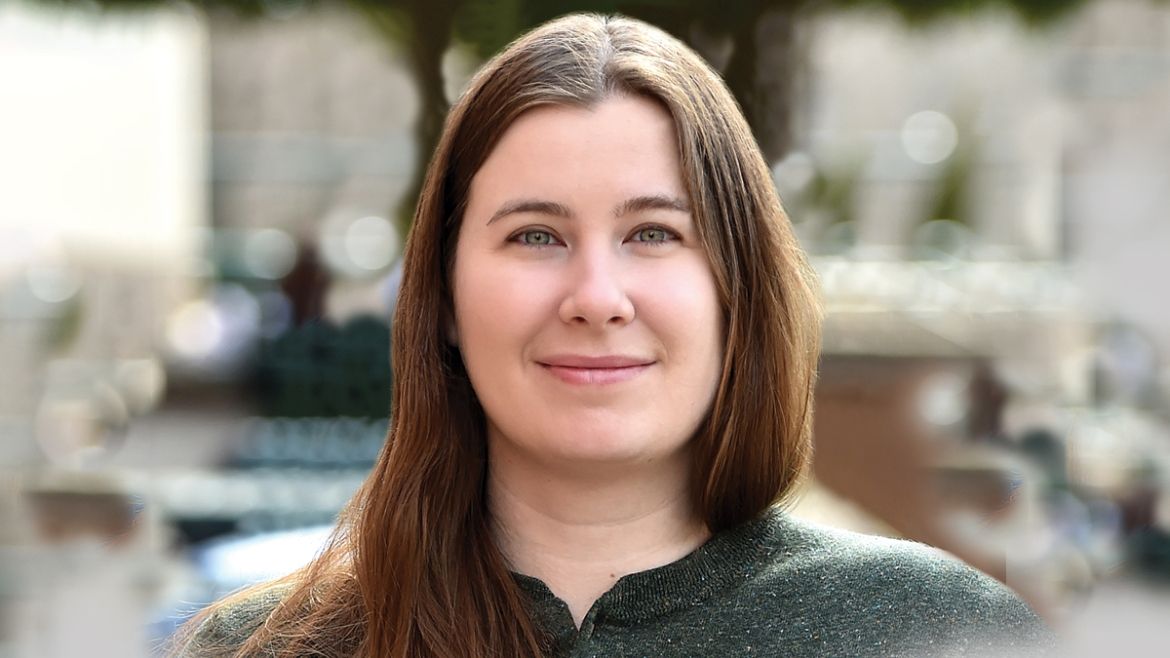 10
Elizabeth Woodley '12
University Ethics Officer and Outside Interests Manager
George Mason University
Burke, Virginia
Describe your work: I work for George Mason University's Institutional Compliance Office. We keep track of the laws university employees need to follow, and make sure we have a plan to stay on the right side of them. My focus is on ethics rules and laws about employees' financial interests, especially Virginia Code Section 2.2-3100 and what follows. Our goal is that no one at Mason accidentally breaks the rules and that we'll find out if someone breaks them on purpose. (Which can be harder than it sounds!) Day to day, I investigate claims of ethics violations, train and advise employees, and oversee our conflict of interests program. There's always some unexpected question coming up! I also just taught my first course as an adjunct professor, on higher education law.
What activities do you enjoy outside of work? My family loves to travel together, and we've been planning for when we can see the world again! Next on our list is a road trip around France to visit all the cathedrals I studied as a UVA undergrad. I also love watching true crime documentaries and relentlessly discussing them with my friends, skiing and gardening.
Are you where you expected to be at this stage of your career and life? Not at all! Other than working in public service, nothing could be more different from my original plan to become a prosecutor. I never expected that my Kennedy Law Fellow gig at Mason would lead to a career in compliance and ethics, much less that I'd write university policy, be a Freedom of Information Act officer, do Equal Employment Opportunity investigations or serve as interim Title IX coordinator along the way. But I've had incredible experiences, met irreplaceable colleagues and friends, and learned so much. I'm truly thankful for the plans that didn't work out as much as the ones that did. 
What do you like about your life 10 years after law school? I love applying my legal skills in unexpected ways. I'm also grateful for the opportunity to pass on my knowledge to others, so I can start to pay forward the help my mentors gave me. I'm able to spend time doing the things I enjoy. And I'm coming up on my 10 years in public service for the Public Service Loan Forgiveness Program!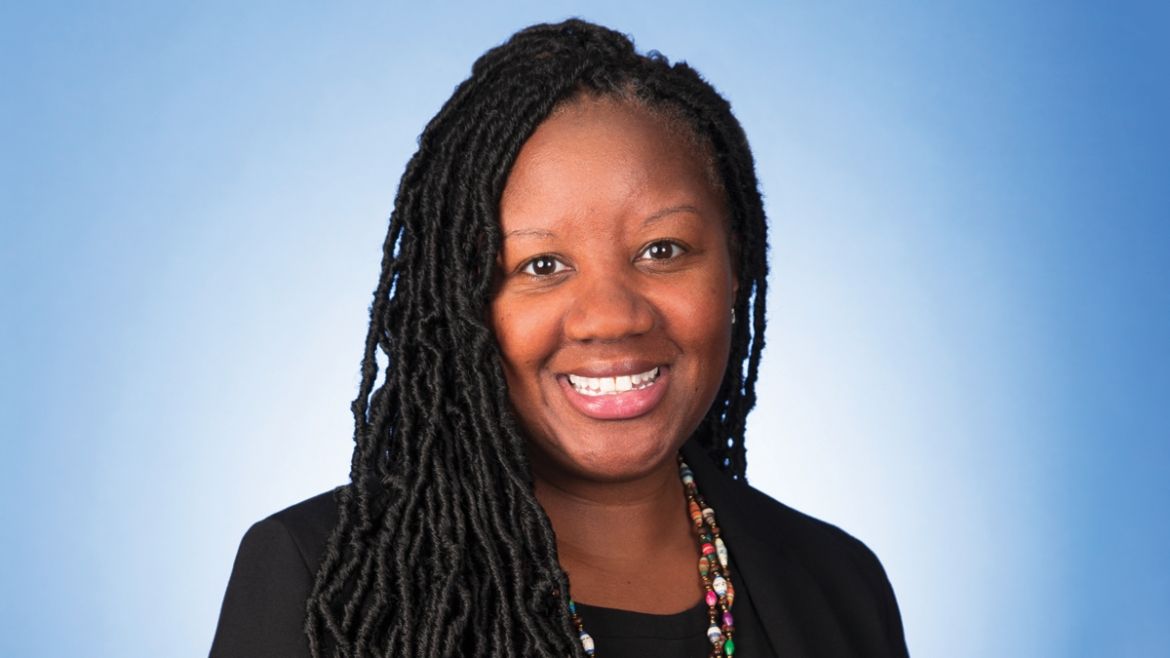 15
Courtney Dredden Carter '07
Director of Diversity & Inclusion
Jenner & Block
Washington, D.C.
Describe your work: I lead diversity, equity and inclusion initiatives at Jenner & Block, a large law firm. I have been at the firm for over six years and it is incredibly rewarding to be able to enact change at both a micro and macro level. My team focuses on recruiting, retaining and advancing diverse lawyers and on creating an inclusive culture at the firm. Through this work, I have the opportunity to work across the organization, and while it has been particularly difficult over the past two years, it also has been deeply rewarding to be able to help lead my firm through these incredibly challenging times. 
What activities do you enjoy outside of work? I love traveling and learning more about different cultures. I also enjoy running and often combine the two—a good vacation where I have the opportunity to run a race or two is always fun! I also really love karaoke and never pass up the chance to hop on a microphone! 
Are you where you expected to be at this stage of your career and life? Absolutely not. I had no idea jobs like mine existed when I graduated from law school. My path was certainly unique, but while it was unexpected, I absolutely love my career and I don't take that lightly. As far as my personal life, I love living in D.C. and certainly didn't predict that I'd end up in a big city. I have lived here for over 13 years and it has come to feel like home. I have somehow managed to carve out a meaningful life full of friends, family and lots of small joys that add up to a good life. While I couldn't have planned it, I am happy I'm here. 
What do you like about your life 15 years after law school? Fifteen years out, I love how confident I am in my choices and decisions. I feel like I found fulfilling and meaningful work, and I have lots of love in my life. I love staying connected to law school classmates—I just took a short trip with one of my roomies and we're just as close as we were in 2007. I feel grateful for still being connected to UVA and for living close enough that I can visit every so often. Despite some hard times, life is good!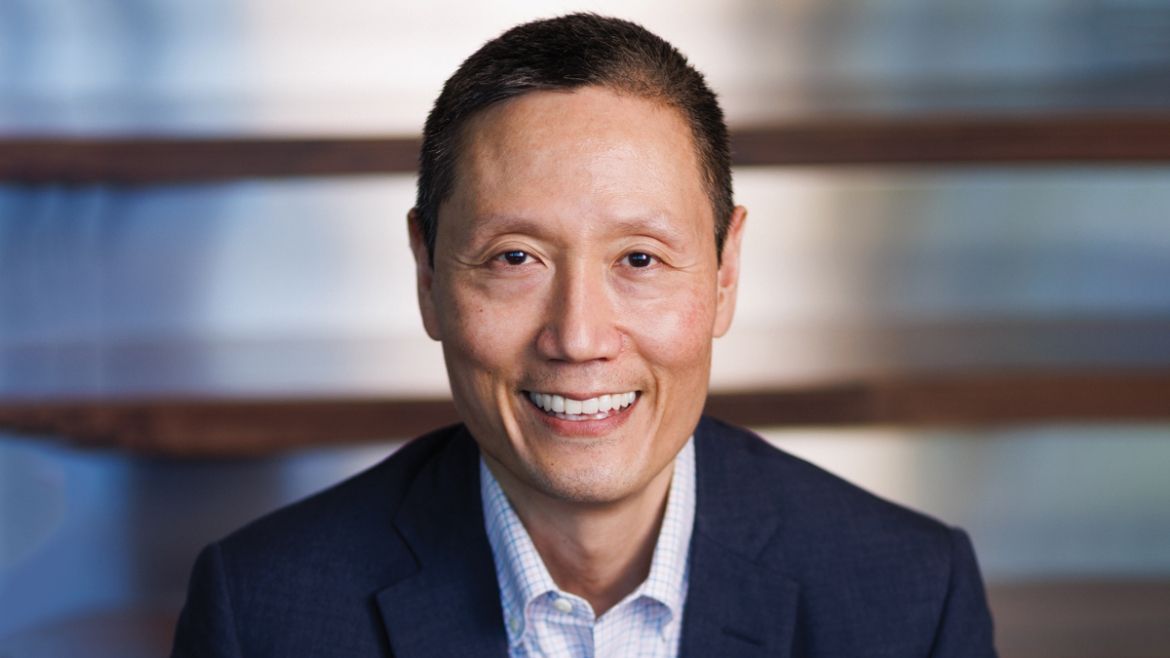 25
E. John Park '97
Partner
Morgan, Lewis & Bockius
Palo Alto, California
Describe your work: I am the West Coast emerging growth practice leader for Morgan Lewis, based in Silicon Valley. Our emerging growth practice covers seed to late-stage venture financings, merger and acquisition transactions, and public offerings for company and investor-side clients on both coasts and globally. My practice focuses on venture financings with an emphasis on corporate venture capital. I enjoy working with strategic investors since, in addition to the financial terms, you have to think through the governance and control issues from a corporate partner perspective, and you can delve into the technology aspects of a large corporate partnering with a startup to develop new product categories. In that role, it's immensely rewarding to help each side bridge the legal, technical and cultural gap that exists between the incumbents and the innovators. 
What activities do you enjoy outside of work? Living in the Bay Area makes a great launch point for biking, trail runs and swimming year-round with my two daughters. We share a place in Aptos on Monterey Bay, which is convenient for weekend beach trips and has been well used during the pandemic. Also, I volunteer as a mentor at a STEM magnet school in East Menlo Park located near the Facebook campus. Working with high school students on their resumes and elevator pitches is a lot of fun, and I have learned a lot myself about the importance of keeping your skills current. 
Are you where you expected to be at this stage of your career and life? Amazingly, yes, the hard work and time spent building the practice and long-term relationships with colleagues and clients have really paid off, so that it's hard to see the lines between work, friends, family and community.
What do you like about your life 25 years after law school? I love being in this role of adviser, mentor, father, helper and listener; you have the opportunity to keep learning and growing by sharing knowledge and insights that hopefully make a difference in peoples' lives.