Non-Fiction

12 Hours Sleep by 12 Weeks Old
Elizabeth "Lisa" Reed Abidin '97 with Suzy Giordano
Dutton/Penguin Group
Washington, DC based "baby coach" Suzy Giordano and coauthor Lisa Abidin '97, synthesize Giordano's tested, 100% successful sleep training method that she's perfected over 14 years as a baby coach in DC. Her method has never failed and she's trained hundreds of babies and families over the years.
This topic is evergreen—parents always hunger for new information and methods, especially when it comes to getting babies to sleep through the night. And now with baby sleep experts, Dr. Ferber and Dr. Sears changing their avowed stances on the subject, the time is right for Giordano to make inroads with her sensible, straightforward, "limited crying" method. 12 Hours Sleep by 12 Weeks Old has been featured on the front page of the style section of the Washington Post, ABC's "World News Tonight," "Good Morning America," and Fox's "Fox & Friends."
Abidin and her husband welcomed girl/boy twins in September of 2004; the two authors met when the baby coach helped them on weekends. "It was kind of fate because I called Suzy when I was five months pregnant and she was already booked for September & October," Abidin recalls. A five-week window opened up for the coach around the twins' birth. Abidin called her the second day she got home from the hospital. "Suzy hit it off with my husband and me and everything kind of fell into place from there—we talk about it some in the forward and acknowledgement section of the book." Find information: www.babycoach.net.

To Oppose Any Foe
Ross A. Fisher '04, John Norton Moore and Robert F. Turner '81
Carolina Academic Press
To Oppose Any Foe is a compilation of essays on the historical, legal, and contemporary legacy of the Vietnam War that challenges much of the conventional wisdom surrounding that watershed conflict. The book addresses the aftershocks and consequences of America's ill-fated intervention in Vietnam, from the Cambodian killing fields to nation-building in Somalia to evolving legal thinking on war crimes.
The last U.S. helicopter left Saigon over three decades ago, but the Vietnam War still haunts the American memory. It lingers as one of America's most stinging foreign policy failures, prompting numerous attempts to draw lessons from the experience. These essays demonstrate that the idealism underlying the Vietnam War, which was trumpeted by President John F. Kennedy's inaugural pledge to "oppose any foe" of liberty, resonates to this day as America engages in another "long, twilight struggle" against global terrorism in the post-September 11 world.
To Oppose Any Foe has a special significance as it is composed primarily of essays submitted by students in the Indochina War Seminar taught at the Law School by Professors Moore and Turner for the past 15 years. Two additional essays were written by UVA students in Moore's Rule of Law Seminar.
Law School alumni contributors are: Ross Fisher '04; Michael McCann '02; Mark Hamer '91; Michael Rakower '99; John Raleigh '95; Benjamin Kringer '02; Lt. Col. Ronald Ratton LL.M. '99; Capt. Jane Dalton LL.M. '92; Hiren Patel '03; Gary Lawson '06; and Maj. Brian Hughes '00.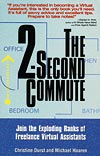 The Two-Second Commute: Join the Exploding Ranks of Freelance Virtual Assistants
Michael Haaren '79 and Christine Durst
Career Press

In The Two-Second Commute: Join the Exploding Ranks of Freelance Virtual Assistants, readers discover a simple but empowering self-employment solution that is fast becoming an international experience—the virtual assistance industry.
As recently featured in Business Week and Time, virtual assistants are home-based entrepreneurs—work-at-home moms and dads, retirees, military and Foreign Service spouses, people with disabilities, homeschoolers, and aging boomers sick of the rat race—who are running their own shows from spare rooms and basements, offering business support services to other small businesses via email, phone and fax. It's one of the most explosive industries of our time, with entrepreneurs helping other entrepreneurs around the globe. It's all brought together by the Internet. "VA'ing" offers individuals their first chance to stretch their entrepreneurial wings.
Michael Haaren is the COO and co-founder of Staffcentrix. An ex-Wall Street attorney, Haaren is co-founder of the International Virtual Assistants Association, which he served as its first vice president. He is Editor-in-Chief of the Rat Race Rebellion, a weekly bulletin of screened home-based telework and freelance job opportunities.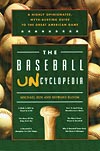 The Baseball Uncyclopedia: A Highly Opinionated, Myth-Busting Guide to the Great American Game
Michael Kun '88 and Howard Bloom
Emmis Books

In The Baseball Uncyclopedia: A Highly Opinionated, Myth-Busting Guide to the Great American Game, Michael Kun and coauthor (Kun calls him a very funny law partner) Howard Bloom reveal the truth about the tall tales, ill-formed opinions, and widely held misunderstandings that baseball fans have clung to for generations.
Kun and Bloom explain that, contrary to popular belief:
• An American League team is not required to use a designated hitter.
• It's not always wrong to root against the home team.
• Joe DiMaggio was never The Greatest Living Baseball Player.
• Tinkers-to-Evers-to-Chance was not a great double play combination.
• And Shoeless Joe Jackson did not go barefoot, bat right-handed, or refuse to accept money to throw the World Series.

Wes Lukowsky of Booklist writes, "Died-in-the-wool [sic] baseball fans—let's face it—are often borderline demented. Think sabermetrics (Society of American Baseball Research), fantasy baseball, and Internet chat rooms, where informed, knowledgeable fans argue about the release point of obscure pitchers' curveballs. That large subset of baseball fandom will howl with delight over this serendipitous mishmash of opinion, goofy stats, and baseball minutiae. There's even an open letter to fans on why worrying about pitch counts (the rationale used to support every idiotic pitching change) will subtract years from your life. This is more fun than a 13-inning, 1-1 pitchers' duel."

Michael Kun is the Pulitzer Prize-nominated author of the novels You Poor Monster, The Locklear Letters, My Wife and My Dead Wife, and A Thousand Benjamins. He is an attorney, practicing in Los Angeles.



Employment Law Trials: A Practical Guide
Kerry E. Notestine '83
LexisNexis

Trials in employment cases are different than other types of civil trials. Lawyers can make critical mistakes if they attempt to present an employment case to a judge or jury the same way they would present a personal injury or commercial litigation case.

Kerry E. Notestine draws on 20 years of trying employment cases, as well as the collective experience of Littler Mendelson's 400 lawyers, to address each phase of a trial. The book was written from the employer's perspective.

This book is designed to prepare the seasoned employment lawyer, junior litigation associate, or personal injury lawyer for the unique aspects of trying an employment case. The book provides practical information for:
• Law firms that specialize in employment issues
• Employment departments of multi- practice firms
• Corporate legal departments
• Litigators who handle employment cases on a periodic basis
• Employment practices liability insurance lawyers
The companion CD-ROM contains the full text of the book as well as the full text of all cases referenced.

Cases and Materials on the Law of the Sea
John E. Noyes '77 and Louis B. Sohn
Transnational Publishers
Cases and Materials on the Law of the Sea is a thorough and up-to-date text that will be used both as a classroom course book and as a treatise and reference guide. The text contains engaging teaching materials that systematically introduce law of the sea topics, placing them in the context of important themes about the roles of international law and international legal process. Historical materials of continuing importance appear alongside new materials that address such topics as maritime terrorism and port security, the protection of underwater cultural heritage, marine sanctuaries, deep-sea vent resources, and the operation of the International Tribunal for the Law of the Sea and other new international organizations. The book was reviewed at 54 Int'l & Comparative Law Quarterly 1052 (2005).

Janis and Noyes' Cases and Commentary on International Law, 3d (American Casebook Series®)
John Noyes '77 with Mark Janis
Thomson/West
The third edition of this casebook has been adopted at more than 50 law schools and:
• Explores international legal process before U.S. and international courts
• Covers custom and non-consensual sources of international law
• Addresses international and European human rights law
• Looks at the recognition and succession of states and governments

Introduces the history and nature of international law, and examines the sources of international law—treatise, custom, general principles, jus cogens, and equity. Also covers important fields of international law: individuals and human rights; recognition and self-determination; war and peace and the United Nations; Antarctica, outer space, the law of the sea, and international environmental laws; and international conflict of laws, foreign sovereign immunity, and act of state. The second edition was reviewed at 98 American J. Int'l Law 200 (2004).

John E. Noyes is a Professor of Law at California Western School of Law.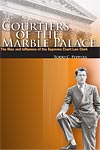 Courtiers of the Marble Palace
Todd Peppers '94
Stanford University Press
Since the hiring of the first Supreme Court law clerk by Associate Justice Horace Gray in the late 1880s, court observers and the general public have demonstrated a consistent fascination with law clerks and the influence—real or imagined—that they wield over judicial decisions. While initially each Supreme Court justice hired a single clerk, today's justices can hire up to four new law school graduates. The justices have taken advantage of this resource, and in modern times law clerks have been given greater job duties and more responsibility. The increased use of law clerks has spawned a controversy about the role they play, and commentators have suggested that liberal or conservative clerks influence their justices' decision making. The influence debate is but one piece of a more important and largely unexamined puzzle regarding the hiring and utilization of Supreme Court law clerks.

Courtiers of the Marble Palace is the first systematic examination of the "clerkship institution"—the web of formal and informal norms and rules surrounding the hiring and utilization of law clerks by the individual justices on the United States Supreme Court. Peppers provides an unprecedented view into the work lives of and day-to-day relationships between justices and their clerks; relationships that in some cases have extended to daily breakfasts, games of competitive basketball and tennis, and occasional holiday celebrations. Through personal interviews with 53 former clerks and correspondence with an additional 90, as well as personal interviews with a number of non-clerks, including Justice Antonin Scalia, Peppers has amassed a body of information that reveals the true inner-workings of the clerkship institution.

With a foreword by UVA Professor of Law, University Professor, and Director, Thomas Jefferson Center for the Protection of Free Expression, Robert M. O'Neil. Todd C. Peppers is an Assistant Professor of Public Affairs at Roanoke College.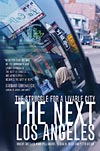 The Next Los Angeles: The Struggle for a Livable City
Mark Vallianatos '95
University of California Press

Los Angeles's history is a story of conflicting visions. Most historians, journalists, and filmmakers have focused on L.A. as a bastion of corporate greed, business boosterism, political corruption, cheap labor, exploited immigrants, and unregulated sprawl. The Next Los Angeles tells a different story: that of the reformers and radicals who have struggled for alternative visions of social and economic justice. The authors chronicle efforts of progressive social movements that worked throughout the twentieth century to create a more livable, just, and democratic Los Angeles. These movements—what the authors call Progressive L.A—have produced a new kind of labor movement, community-oriented environmentalism, and multi-ethnic coalition politics. This book shows how reformers have fought to transform a city characterized by huge economic disparities, concrete-encased rivers, and an endless landscape of subdivisions, freeways, and malls into a progressive model for regions around the country.

The Next Los Angeles includes a decade-by-decade historical snapshot of the city's progressive social movements and an in-depth exploration of key trends that are remaking L.A. at the beginning of the twenty-first century. It examines L.A.'s changing political landscape, including grassroots initiatives to construct a new agenda for social transformation. At once a history, a policy analysis, and a road map for a progressive future, this book provides an exciting portrayal of a city on the cutting edge of many of the social, economic, and environmental changes sweeping across America.

Mark Vallianatos is Research Coordinator at the Urban and Environmental Policy Institute at Occidental College.

Fiction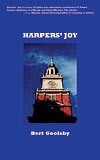 Harper's Joy
Bert Goolsby LL.M. '92
Grace Abraham Publishing
Candle Reid's life is falling apart. He's a lawyer whose competence is compromised by alcoholism. His wife kicks him out, and then his law partner dies. Can things get any worse?

Dewey Coltraine's life is just beginning, or so he thinks. He has just married the prettiest girl in town, and he has a new job. But when he's arrested for killing one of the town of Harper's Joy's most influential men, will Candle Reid be able to save him?

"Bert Goolsby's latest mystery is an amazing piece of literature …." says Sylvia Cochran of Roundtable Reviews. "This book's characters are uniquely vivid and seemingly come to life from the first pages; the reader can almost feel the sense of aggravation and disapproval that Dewey Coltraine's appearance in the courtroom evokes. This book is a page-turner from the first and nearly impossible to put down; any reader who loves courtroom drama or simply a well-written mystery novel will be delighted with Harper's Joy!"