Advocacy Group Names Dong '90 Legal Director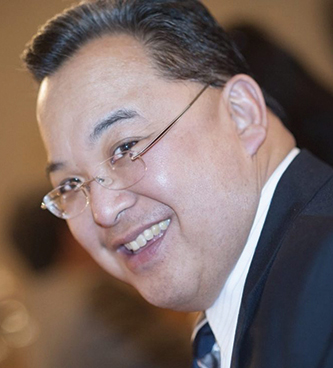 Disability Rights South Carolina named Randall Dong '90 legal director in July.
Disability Rights South Carolina (formerly the Protection and Advocacy for People With Disabilities) is an independent, statewide nonprofit based in Columbia, South Carolina, that protects and advances the legal rights of people with disabilities.
"The mission is very personal to me because as a man with cerebral palsy, I have experienced many of the hardships that people with disabilities suffer daily, such as physical barriers to access, inadequate accommodations for disabilities, overly restrictive limitations on health care coverage, and the everyday indignities arising from outdated attitudes toward disability," Dong told UVA Law. In 2011, Gov. Nikki Haley appointed Dong to the volunteer board of directors. He served as chairman of the grievance committee and board secretary during his eight years of service.
"Fortunately, my disability did not adversely affect my access to a successful legal career," he added. "Now I have been afforded a special opportunity to use my legal training and experience to help people with disabilities throughout South Carolina."
Dong previously worked, since 2006, as staff counsel for the Public Service Commission of South Carolina, advising commissioners on utility regulations. He was also a partner at Simpson & Dong, handling class-action litigation, financial services and consumer protection litigation, employment litigation, and immigration and nationality law.
—Mike Fox
Kristen Smith Bain, Rachel Horvath '10 and Betsy Manuel, a 1991 University graduate, founded Smith Bain Manuel & Horvath, a Charlottesville law firm 100% owned and operated by women. The firm focuses on civil litigation, including medical malpractice defense, insurance defense, commercial litigation, construction and insurance coverage; risk management; estate planning; and estate and trust administration.
Mary Bauer is the new legal director for Muslim Advocates, a national civil rights organization. Before joining the group, Bauer was general counsel at migrant worker rights organization Centro de los Derechos del Migrante.
Peter B. Davidson is vice president of global government affairs and policy at Intelsat, a Northern Virginia-based communications satellite services provider. Davidson was most recently deputy dean for strategic initiatives and an assistant professor at George Mason University's Antonin Scalia Law School. In his new role, he leads development of Intelsat's government relations strategy and builds relationships with Congress and the administration. He also works with international administrations and regulatory bodies.

John P. "Jack" Edgar, shareholder in Baker Donelson's Baltimore office, earned top rankings in the 2020 Chambers High Net Worth guide. Edgar is recognized in private wealth law with band 1 rankings — placing him among the top six attorneys ranked in the state.
Donald Jackson started The Sports Group in Montgomery, Ala., in 1992 and has been advocating for athletes' rights since. This spring Jackson was featured in an article in the Montgomery Advertiser/USA Today Sports. "Many people are confused by the parameters of my work," he said. As a promoter of due process for athletes — and sometimes their coaches and families — the NCAA "is well-acquainted" with Jackson, according to the article.
Sarah Posner was featured on NPR's "Fresh Air" with Terry Gross, discussing her book, "Unholy: Why White Evangelicals Worship at the Altar of Donald Trump."
Suzanne R. Schaeffer is a member of the Native American Law and Policy group with Dentons US in Washington, D.C. Schaeffer has worked diligently on behalf of her clients to have tribal provisions included in the Coronavirus Aid, Relief, and Economic Security (CARES) Act and other coronavirus relief legislation. She also has assisted her tribal clients in accessing those funds, "as disbursement has been a slow and difficult process, even though the CARES Act was passed by Congress and signed into law in March," she said. Additionally, Schaeffer is working on behalf of the Mashpee Wampanoag Tribe, as the tribe fights to hold onto its established reservation. That includes representing the Mashpee in litigation against the Trump administration, which recently was handed a loss by the D.C. federal District Court, which remanded the Department of the Interior's decision against Mashpee as arbitrary and capricious, and ordered the department to take no further action to remove the tribe's land from reservation status until it reconsidered and issued a new decision in accord with the law.
1991
Vernon F. Inge Jr. was recognized in 2020 Chambers USA for general commercial litigation in Virginia. Inge practices with Whiteford, Taylor & Preston in Richmond.

Jason M. Murray joined K&L Gates in Miami. Murray is a corporate partner focusing on franchise and distribution law. He was previously with Gunster, where he served as a shareholder and leader of the franchise and distribution practice.
Rich Robins '93 shared news of Texas Attorney General Ken Paxton's stand against the State Bar of Texas. State law requires all attorneys join the bar and pay dues, even inactive members, according to the Southeast Texas Record. Three attorneys filed a suit that is currently before the U.S. Court of Appeals for the Fifth Circuit, seeking to end the mandatory dues. Paxton filed an amicus brief, "contending the bar has 'no legitimate interest' in forcing lawyers to financially support its 'divisive ideological agenda.'"
Mary Tate is a clinical professor of law and director of the University of Richmond School of Law's Institute for Actual Innocence, which is celebrating its 15th anniversary in 2020. Tate and her students work to identify and exonerate wrongfully convicted individuals. Her scholarship focuses on post-conviction issues, innocence commissions and the problem of wrongful convictions.
1992
Judge Joe Spurlock II LL.M., senior professor of law and director of the Asian Judicial Institute at the Texas A&M University School of Law, died June 9. Spurlock had already spent years in private practice and served as an assistant criminal district attorney, a member of the Texas Legislature, a trial court judge and an appellate justice when he joined the law faculty.
Spurlock was well-known among his students for his anecdotes, recollections and "Spurlockisms," which made him a favorite professor both in class and for alumni swearing-in ceremonies.
Spurlock has served in other capacities as well. He was a scoutmaster and district chairman, council committee member and regional representative for the Boy Scouts of America. In the U.S. Army, he was awarded the Bronze Star Medal for his service in Vietnam.
He is survived by his wife, Cheri Spurlock, and their daughters. Spurlock was predeceased by his son.
1993
Venice Francesca (née Feeley) Cadwallader, 65, of Suffolk, Va., died suddenly on June 17.
Cadwallader was born in 1955 in Covington, Ky., and raised in Lancaster, N.Y. She graduated magna cum laude with a B.A. in economics, a B.S. in environmental science and an M.A. in geography from the State University of New York at Buffalo. She then earned her J.D. from the Law School.
She married her "soul mate," Vernon Cadwallader, in 1997. A previous marriage to David Sage ended in divorce; however, together they remained proud and dedicated parents and grandparents.
Cadwallader recently retired from a career in public service as a senior staff attorney with the U.S. District Court for the Eastern District of Virginia, Norfolk Division. She previously held positions as a legal writer for the National Legal Research Group and as an adjunct professor at Old Dominion University.
She is survived by her husband, sons and grandchildren.
1994
Zeb Anderson was recognized in the 2020 Chambers USA for labor and employment law. Anderson practices with Smith Anderson in Raleigh, N.C.
In August of 2019, Stewart M. Brown joined Evofem Biosciences as vice president and deputy general counsel.
1995

Randy Burns was named chief sustainability and corporate affairs officer at O-I Glass, the world's largest manufacturer of glass containers. Burns, also named a member of the firm's global leadership team, leads sustainability and social responsibility, government and public affairs, and corporate communications strategies. He previously served as vice president of global government affairs and held senior roles in the legal department. Before joining O-I in 2017, Burns served the company as outside counsel for 20 years and has more than 25 years of experience working at the intersection of advocacy, law and policy.
Aimee (Meltzer) Florin joined Eastdil Secured as its general counsel in March, with a focus on employment law, diversity and inclusion, human resources, recruiting and talent management.
Before joining Eastdil Secured, Florin was associate general counsel in the employment law group, office of the general counsel at Citi, supporting businesses within the institutional clients group. Prior to that, Florin was a partner in the employment law department at Orrick, Herrington & Sutcliffe in New York.

Shannon Nash was appointed chief accounting officer of Reputation.com, provider of the reputation experience management platform. Nash oversees the company's overall finance and accounting strategy. She brings over 20 years of experience scaling companies for growth through financial and operations leadership, business strategy, technology, cybersecurity, and mergers and acquisitions expertise. Before joining Reputation.com, Nash served as CFO at Inside Source, where she built a finance team and led the company through a financial restructuring, resulting in a two-year 75% growth in operating margin and 50% sales growth over two years. Prior to her role at Inside Source, she served as vice president of finance and human resources at Cumulus Media.
Peter Vincent appears in multiple episodes of the six-part "Drug Lords: The Next Generation" docuseries that airs on the National Geographic channel. (His personal favorite is the "Escobar's Apprentice" episode.) Vincent consults on international matters, including counterterrorism, counternarcotics, asylum, immigration and diplomacy. He is also vice president of international policy at BORDERPOL.
1996
Bradford E. Biegon was named senior vice president and general counsel of Sparton DLS, a leading developer and manufacturer of undersea warfare systems.
1997
Nonprofit Co-Founded by Bartos '97 Aids Small Businesses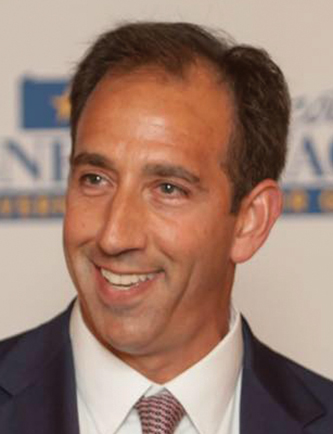 The nonprofit Pennsylvania 30 Day Fund, co-launched by Jeff Bartos '97, has been working to aid small businesses as they await federal funding to counter COVID-19's economic impact. PA 30 Day Fund money does not need to be repaid.
Bartos himself was forced to temporarily furlough employees from his Philadelphia-area real estate development company.
"At the heart of it, all of us are struggling for that same goal," he told The Philadelphia Inquirer. "We love our communities. We love the businesses in our communities. We want them all to survive."
Inspired by a friend's similar initiative in Virginia, Bartos started organizing the nonprofit in April, and as of late July, the PA 30 Day Fund had awarded 465 small businesses with forgivable loans of $3,000, totaling
$1.4 million. By late August, over 200 Philadelphia-area businesses had benefited, about 40% of them minority-owned and about 40% female-run.
The funds have come from donors — private individuals and other businesses — which have given anywhere from $3 to $1 million.
About 70 volunteers are helping out, many being University of Pennsylvania business or law students reviewing applications.
"We wish we could fund every company," Bartos told PennLive.com. "The ones we have funded, we fall in love with these businesses. We hear their stories. They're remarkable women and men who have doubled down and risked everything to start these companies."
Bartos is president and CEO of Mark Group Inc. He and his team lead the North American operations of Mark Group's global energy efficiency business from the company's headquarters at The Navy Yard in Philadelphia. Bartos was the Republican candidate for lieutenant governor in 2018.
—Mike Fox
McClellan '97, Jones '15 Launch Bids for Higher Office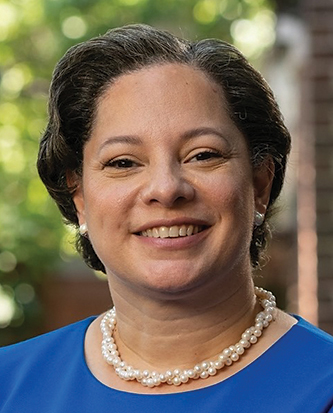 Virginia Sen. Jennifer McClellan '97 and Del. Jay Jones '15 announced their candidacies for governor and attorney general, respectively, in the 2021 election.
If elected, McClellan, of Richmond, would be the first Black female governor in U.S. history and the first female governor of Virginia.
She served in the House of Delegates from 2006-2017 before succeeding U.S. Rep. A. Donald McEachin '87 in the state Senate. After a stint at Hunton & Williams (now Hunton Andrews Kurth), McClellan joined Verizon as assistant general counsel in 2002. She addressed the Class of 2023 during orientation in August.
McClellan told UVA Law she decided in June to run to address myriad systemic inequalities and restore faith in government.
"As a daughter of community leaders and educators raised in the segregated South during the Depression, I was raised with a strong sense of servant leadership and a calling to strengthen my community," she said. "My family's experience and study of history taught me that government can either be a force for progressive change to solve problems or a force of oppression that benefits a select few."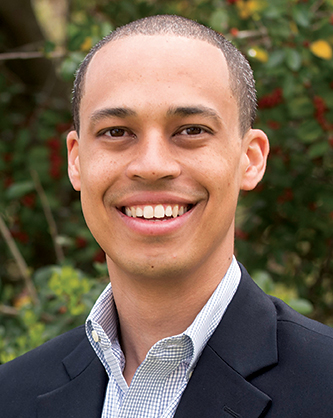 Jones, if elected, would be the first Black attorney general in state history.
He was first elected to the House of Delegates in 2017 to a seat once held by his father. Jones is a partner at Bischoff Martingayle in Norfolk.
He framed his bid as the culmination of a civil rights journey blazed by his own family.
"This decision is truly generations in the making," he said in a statement announcing his candidacy in July. "Five generations ago, my ancestors were freed from the shackles of slavery. Just two generations ago, my grandfather endured systematic racism and discrimination on his journey to becoming a pioneering black lawyer in Virginia. And in 1960 my father and my uncle were two of the first black students to attend an all-white elementary school in Norfolk, Virginia."
—Mike Fox
Bendukai Bouey writes that his wife of 18 years, Theresa Wing Kay Mann Bouey, died Feb. 3, after a long and painful eight-year battle with cancer. He writes, "A homemaker and anchor in her community, Theresa, by the grace and strength of the Lord Jesus, made Ranchos Palos Verdes, Calif., where the family resided, better, more close-knit, and a greater reflection of the love of God." Theresa is survived by their three children, Kaiya, Caeleb and Chelsea.
1999

Joseph S. Brown joined Hurwitz & Fine in Buffalo, N.Y., as a member in the firm's employment and business litigation departments. His practice focuses on defending private and public sector employers in disputes involving harassment, discrimination, wage and hour claims, restrictive covenants, employment contracts, whistleblower claims, defamation and other tort claims. 
Eric Merriam was appointed as a judge on the U.S. Air Force Court of Criminal Appeals. He continues to teach at the University of Central Florida, where he is an associate professor.
Anthony "Tony" M. Russell, a partner with MichieHamlett in Roanoke, Va., was elected a fellow of the American Bar Foundation. The ABF is among the world's leading research institutes for the empirical and interdisciplinary study of law. An independent, nonprofit organization for more than 65 years, the ABF seeks to advance the understanding and improvement of law through research projects on the most pressing issues facing the legal system in the United States and the world. The ABF is a global honorary society of attorneys, judges, law faculty and legal scholars whose public and private careers have demonstrated outstanding dedication to the highest principles of the legal profession and to the welfare of their communities. Membership as a fellow is limited to 1% of lawyers licensed to practice in each jurisdiction.