If the world has learned one thing from the COVID-19 virus, it's that pandemics know no borders.
When the virus hit in early 2020, nations adopted various — and often conflicting — domestic policies and procedures to prevent its rapid spread. But the interconnectedness of the modern global village worked to the virus' advantage. It spread precisely because of it.
Interconnectedness, however, cuts two ways. The World Health Organization leveraged this same global village to bring scientists from across the world together to share information that would result in life-saving vaccines produced in an unprecedentedly short amount of time.
Humanity seems to be learning new lessons about how important working across international boundaries can be.
The same observation can be made about Russia's war in Ukraine. While nations' foreign policies vary, the international community has come together in unprecedented ways to condemn Russia's invasion and support Ukraine.
A U.N. General Assembly motion demanding Russia immediately withdraw from Ukraine drew support from 141 of the U.N.'s 193 member nations. The International Criminal Court launched a war crimes investigation at the behest of nearly 40 countries. Russia is now the most widely sanctioned country in the world, surpassing North Korea and Iran.
The international responses to the pandemic and the war in Ukraine point to the need for more discussion about the role of international institutions in preventing and solving global problems, according to Professor Camilo Sánchez, who directs the Law School's Center for International & Comparative Law with Professor Mila Versteeg. 
"Nationalist governments claim their domestic institutions should make decisions and take action without any interference or control by international bodies," he said. "On the other hand, multilateralism advocates defend a leading role for international institutions, even though they admit that their current performance is far from perfect."
What exactly, then, should the relationship be between domestic and international institutions that are both working to solve the same global issues?
Faculty members at UVA Law are looking at questions about the challenging relationship between national and international institutions — both public and private — from many angles in their research.
"The depth of our faculty's engagement on these important issues is remarkable," Dean Risa Goluboff said. "They bring to light so many ways in which international relationships are more relevant, and more complex, than ever."
Monitoring Human Rights
International human rights must be monitored during national states of emergency.
Many countries responded to the COVID-19 pandemic by declaring states of emergency, enabling them to enact a wide range of extraordinary legal controls, including lockdowns, data collection and border controls in attempts to slow the spread of the virus. Such policies have been successful in some contexts, but are also subject to abuse.
"Experience shows the importance of exercising such powers with extreme caution," Professor Camilo Sánchez says in a co-authored article published by the London School of Economics blog Women, Peace and Security.
"Such measures have been used to consolidate governmental power and to weaken the opposition," he says, "often using the health crisis as a pretext." Militarization of the crisis has also been used to impede democratic elections and limit other rights.
For example, in Colombia, the government has promulgated hundreds of new regulations to confront the virus, Sanchez writes in an article published on New York University School of Law's Just Security blog. The sheer number of new directives makes it hard for the country's legislative and judicial branches — or international human rights institutions — to monitor what is happening in the country.
Although the Colombian government has not resorted to extreme authoritarian measures during the pandemic, Sánchez says, it has attempted to unilaterally reform the 2016 peace agreement, substituted virtual hearings for in-person meetings with marginalized communities, and engendered corruption by granting powers to governors to choose vendors and agree to prices without control or supervision.
Nations' use of emergency powers needs to be monitored and evaluated to respect human rights and prevent abuse, Sánchez writes on the LSE blog.
"Placing restrictions on rights is governed by very strict rules, and enacting states of emergencies is limited by international law," he says.
One positive thing to come out of the COVID-19 crisis has been the rapid development and implementation of monitoring tools that track state of emergency data and policy responses by national governments.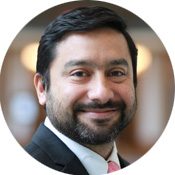 ​"These databases will be tremendously useful for international human rights organizations in monitoring the wide variety of measures to determine if governments are complying with their human rights obligations," Sánchez says.
Camilo Sánchez directs the school's International Human Rights Clinic and Human Rights Program, in addition to the Center for International & Comparative Law.
Climate Change and Debt
Sovereign debt can be restructured to help the environment.
Successfully addressing global climate change will likely require contributions from every nation on Earth.
Countries struggling with debt, however, are unlikely to be able to devote financial resources to mitigate the effects of climate change, UVA Law professor Mitu Gulati, Lee Buchheit and several other scholars say in their new paper, "Environmental Protection and Sovereign Debt Restructuring."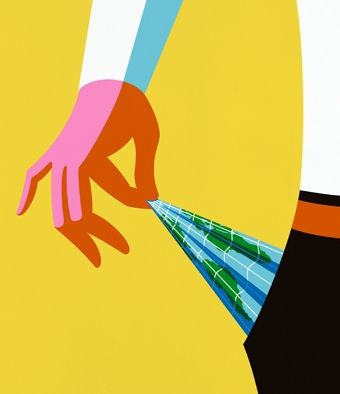 Belize, for example, is a tropical paradise. A Central American country with miles of beaches bordering the Caribbean Sea, Belize's barrier reef is a World Heritage Site and a snorkeler's dream. Its unsustainable debt levels, however, are far from utopic, having required the country to undergo debt restructuring negotiations five times in the past 15 years.
Belize's latest restructuring deal, however, conferred unexpected benefits on the environment.
"Belize's debt restructuring in 2021 is a rare example of a deliberate attempt to incorporate environmental protection features in a sovereign debt workout," the scholars write.
While sovereign debt restructuring can take many forms, this method allows the debtor country to discharge a portion of its debt by "paying the equivalent amount in local currency to fund environmental and conservation projects within its own territory," Gulati and Buchheit say in a 2021 opinion piece published in the Financial Times.
Using this technique, Belize paid off its "superbond" at 55 cents on the dollar in an agreement with The Nature Conservancy, a nongovernmental organization which funded the buyback. In return, Belize agreed to expand its marine conservation program, including funding an endowment account to be used in perpetuity.
Similar debt-for-nature swaps have existed for over 30 years, but historically have involved relatively small amounts owed to other countries, Buchheit told The Economist in a 2021 article.
Belize's deal, on the other hand, realized $250 million in debt reduction on a $553 million liability to commercial investors. Significantly, creditors received a "greenium" on the deal in the form of public good will for supporting green projects.
Marrying sovereign debt relief and environmental protection may soon prove beneficial for other debt-ridden countries.
Creative application of the technique could potentially neutralize the impact of the International Monetary Fund's contentious surcharges in Argentina's ongoing debt negotiations, the scholars say. "Surcharges could, at the sovereign debtor's option, be discharged by the funding of one or more pre-approved and independently monitored environment-friendly projects in the debtor country."
The approach could "sweeten the pot" during negotiations for investors and sovereigns alike.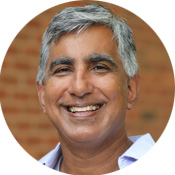 With 14 countries currently paying surcharges on their IMF loans, it's an idea that could positively impact the environment for years to come.
Mitu Gulati, the John V. Ray Research Professor of Law, focuses his teaching and writing on sovereign debt restructuring and contracts, and explores how to help countries in financial distress.
Corporate Taxation
International tax law is becoming more international.
During the 20th century, nations competed for tax revenue in a brick-and-mortar economy and countries unilaterally set their own tax rates. Bilateral treaties designed to prevent double taxation permitted countries to tax companies only if the company had a physical presence within the country. This nexus requirement aimed to ensure companies had meaningful contacts with the countries that taxed them.
Fast forward to October 2021, when more than 130 countries agreed to new international tax rules. In addition to establishing a new nexus rule, the agreement focuses on preventing under-taxation of companies, setting a global minimum tax of 15 percent.
What happened?
No less than "The Transformation of International Tax," according to Professor Ruth Mason, in an article published in 2020 in the American Journal of International Law.
"International tax involves a collective action problem," Mason writes. "To attract inbound business and investment, countries lowered their tax rates — some to near zero. By appearing for tax purposes to earn income in these low-tax jurisdictions, companies avoided significant tax."
During the 2008 financial crisis, infuriated voters cried foul. "Suddenly, voters were paying attention to corporate tax and that meant politicians had to pay attention, too," Mason explained in her 2021 chair lecture in September at the Law School.
The G-20 heeded the call, delegating to the Organization for Economic Cooperation and Development the task to fix corporate tax avoidance. The OECD and its member states made major advances in curbing corporate tax avoidance, but it wasn't enough. Countries remained unsatisfied with the old physical-presence nexus rule, and countries could still compete on tax rates.
That dissatisfaction led to major defections from the international tax regime, which, in turn, motivated countries to come together once again at the OECD to do more to modernize the tax system and curb tax competition. The new deal's two-pronged approach establishes a global minimum tax rate of 15 percent and makes it harder for the world's most profitable companies to avoid taxation in countries where they do business but have no physical presence.
While the fine points are still being agreed upon, the deal is a watershed in international tax cooperation, Mason said.
"The big story here is that 136 countries agreed on anything. And even though the number of companies affected is small, this deal may be just the starting point."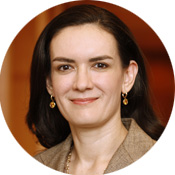 Ruth Mason, the Edwin S. Cohen Distinguished Professor of Law and Taxation, co-edits Kluwer's Series on International Taxation, and is a member of the editorial board of the World Tax Journal. Her recent work considering multilateral efforts to reform corporate taxation includes "The 2021 Compromise," "The Transformation of International Tax" and "Digital Battlefront in the Tax Wars."
Corporate Human Rights Violations
The Foreign Corrupt Practices Act can be a model to address international human rights abuses.
U.N. guidelines suggest multinational corporations "should avoid infringing on the human rights of others and should address adverse human rights impacts with which they are involved." Nonetheless, international law does not require countries to impose human rights responsibilities on corporate nationals.
How can nations be persuaded to implement U.N. guidance regarding corporations and human rights?
Until recently, the United States permitted victims of worldwide human rights violations to sue corporations civilly for relief under the Alien Tort Statute. This litigation put control in the hands of victims, but relied on vague international rules governing private behavior, and heightened international tensions because of jurisdictional objections.
Recent Supreme Court cases "severely curtailed the reach of the ATS, making it nearly impossible to hold multinational corporations accountable in the United States for grave human rights violations overseas," according to a 2021 article published in the Boston University Law Review by Professors Pierre-Hugues Verdier and Paul B. Stephan '77.
Currently, no other viable mechanisms of enforcement exist.
"If the United States is to address the problem of corporate complicity in human rights violations," Verdier and Stephan write, "new legislation is needed."
In their article, "International Human Rights and Multinational Corporations: An FCPA Approach," the professors propose adapting the powerful regulatory scheme established by the Foreign Corrupt Practices Act of 1977.
"In that field, antibribery law, the United States staked out a leading international position, eventually inducing other important home states of multinational corporations to join it in suppressing corruption of foreign officials," they say.
Modeling legislation on the criminal provisions of the FCPA, they argue, would lead to clear rules, link jurisdiction to U.S. capital markets, and "give the United States a tool with which to goad other states to cooperate in human rights enforcement." The strategy, they say, could potentially lead to adoption of a new international convention, as it did in the case of the FCPA.
The proposal could also incentivize multinational corporations to adopt compliance programs, investigate potential violations, discipline the individuals involved and report violations to prosecutors — all byproducts of the FCPA — which could reduce human rights violations worldwide.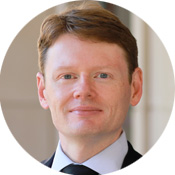 Pierre-Hugues Verdier is the John A. Ewald Jr. Research Professor of Law. He is the author of the book "Global Banks on Trial: U.S. Prosecutions and the Remaking of International Finance."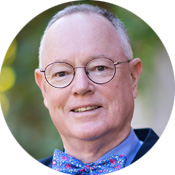 Paul B. Stephan is the John C. Jeffries, Jr., Distinguished Professor of Law and the David H. Ibbeken '71 Research Professor of Law. His forthcoming book is "The World Crisis and International Law: The Knowledge Economy and the Battle for the Future."
Corporate Enforcers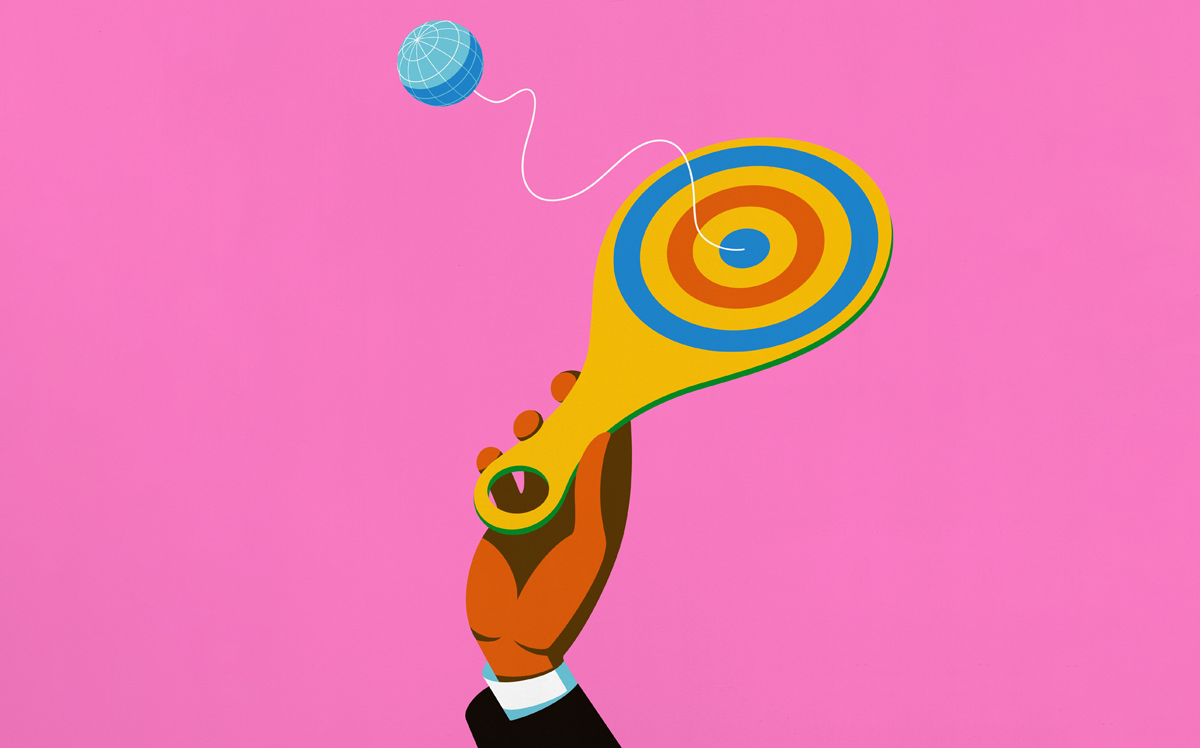 Corporations are enhancing the effectiveness of international law.
States and nongovernmental organizations are not the only entities working alongside international institutions to solve global issues.
Because court enforcement of international law has been curtailed in the United States, other organizations, including corporations, are filling in the gaps.
A 2021 paper by Professor Jay Butler, "The Corporate Keepers of International Law," examines the ways in which corporations are enhancing the effectiveness of international law.
An example of this, Butler writes, is when dozens of U.S. companies announced that, despite President Donald Trump's decision to withdraw from the Paris Climate Accords, they would still voluntarily reduce emissions to ensure U.S. compliance with the accord's key provisions.
Such corporate decision-making "represents the potential of transcending the state not in favor of lawlessness, but instead in order to adopt an alternate regulatory regime provided by international law," Butler writes.
Why would corporations do this? In some cases, external motivators such as legal requirements or sanctions imposed by the state influence them, Butler says. In other cases, internal motivation prompts action that is often — but not always — aligned with corporate profit.
"In the example of the Paris Climate Accord," Butler writes, many companies have explained their actions "according to a sense of fidelity to the Paris Accord and the desire to see it enforced."
He says corporate behavior in the international sphere is profit-driven and many corporations have committed violations of international law in addition to looming large in the history of imperialism.
Nevertheless, corporate decision-making is already supporting international norms in a wide range of areas, Butler says, including the death penalty, internet governance and technology, the arms trade, international investment and the environment. Questions arise, however, when corporations use economic coercion in the form of doing — or limiting — business with countries whose policies they disagree with.
"Limiting business involvement with a state essentially makes the businesses agents of the international legal system," Butler says. "A company that no longer markets certain goods in a state has essentially become an enforcer of international law."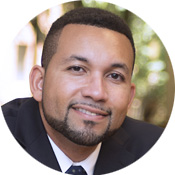 ​"The Corporate Keepers of International Law" was awarded the American Journal of International Law's Francis Deák Prize in 2021.
Jay Butler, who joined the faculty in 2021, focuses his scholarship and teaching on international law, corporations and contracts.
Measuring International Law
An empirical study reveals insights on multilateral treaty negotiation.
A recently updated paper co-authored by Professor Kevin Cope has laid the groundwork for a new line of empirical research on how states interact when negotiating multilateral treaties.
"The Limits of Information Revelation in Multilateral Negotiation: A Theory of Treatymaking," authored with James Morrow of the University of Michigan, uses mechanism design, which is derived from game theory, to examine what information states will reveal to each other during treaty negotiations.
Because states ultimately can opt out of the treaty, conciliators must be able to successfully "distinguish between state demands that are sincere deal-breakers and those which are idle threats," Cope said.
Focusing on treaties that set common standards, Cope and his co-author show the conditions under which countries reveal their true preferences for a particular set of treaty terms.
Specifically, Cope said, states will reveal the direction they would like the treaty to move in but will not reveal exactly how far it must move to secure their ratification. States requiring concessions to ratify may exaggerate the size of the concession required; states intending to ratify without concessions may nonetheless signal concessions are required. The paper also concludes that states deriving "large utility" from the treaty as proposed tend to reveal that information; states that would oppose any plausible version of treaty will likely reveal this as well, because they have nothing to lose.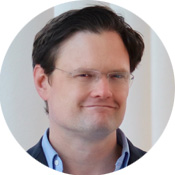 Kevin Cope is an associate professor at the Law School, an associate professor of law and public policy at the Batten School of Leadership and Public Policy, and a faculty affiliate at UVA's Woodrow Wilson Department of Politics. His research focuses on the measurement of legal and political phenomena.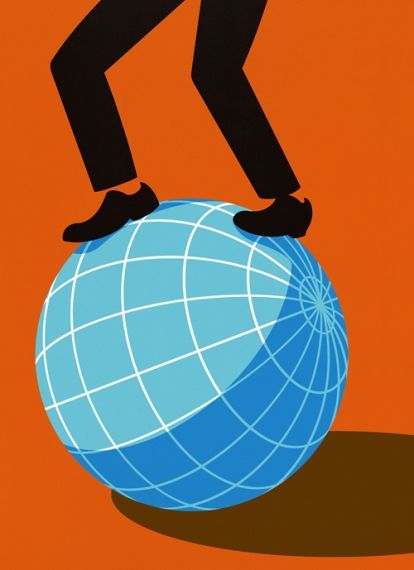 Foreign Affairs
Statistical analysis indicates foreign relations law decisions are tied to a country's legal origins.
Foreign relations law is one mechanism countries use to balance national sovereignty with international law when addressing global issues such as security, trade and environmental protection.
A new paper by Professors Mila Versteeg, Kevin Cope and Pierre-Hugues Verdier shows nations' legal origins and colonial legacies drive their foreign relations choices, to a surprising degree.
In their article, "The Global Evolution of Foreign Relations Law," published this year in the American Journal of International Law, the trio examine the most comprehensive dataset of foreign relations law ever assembled, using a statistical technique called ideal point analysis to analyze, track and compare 108 countries' foreign relations choices over a period of almost 200 years.
Countries' constitutional architecture for making and enforcing international law — whether such power resides in the country's executive, legislature, judiciary or some combination thereof — is "at the heart of foreign relations law," according to the trio. These constitutional rules reflect fundamental design choices for how each country interacts with the rest of the world.
Their data show that a small number of models of foreign relations law emerged in the 19th and early 20th centuries in Western Europe, where they solidified, later spread through colonial channels, and usually survived decolonization. Even in the 21st century, "foreign relations law continues to be shaped primarily by legal origins and colonial legacies," they write.
Their findings challenge prominent functional political science theories that understand foreign relations law as a strategic tool deployed to further countries' domestic and international interests.
"Whether a country has civil law or common law legal origins strongly predicts its foreign relations law choices," the professors say. "Our findings suggest that foreign relations law is far less deliberate and strategic than many theories assume."
Hewing so closely to the models of their former colonizers means countries "may be missing strategic opportunities," the professors write. For example, they note that young democracies might make their international commitments more credible by involving their legislatures in treaty ratification and by giving courts greater power to enforce international law.
Such changes could require constitutional amendments, however, which can be difficult to achieve because executive officeholders are hesitant to give up the foreign relations power already vested in them.
For this reason, while increased legislative or judicial involvement may benefit the state, the professors write, "government leaders are engaged in a 'two-level game' in which they must weigh the international objectives of the state against their own domestic political goals."
​"Inevitably," the trio conclude, "the latter often win out." 
Mila Versteeg is the Henry L. and Grace Doherty Charitable Foundation Professor of Law, director of the Center for International & Comparative Law, and director of the Human Rights Program at the Law School.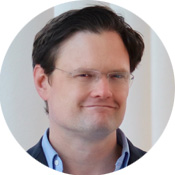 Kevin Cope is an associate professor of law at the Law School, an associate professor of law and public policy at the Batten School of Leadership and Public Policy, and faculty affiliate at the Woodrow Wilson Department of Politics.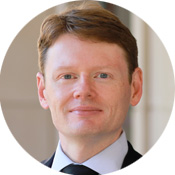 Pierre-Hugues Verdier, the John A. Ewald Jr. Research Professor of Law, specializes in public international law, banking and financial regulation, and international economic relations.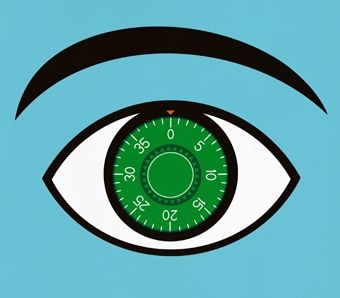 National Security
More review of foreign investments due to national security concerns could increase the risk of nationalism.
Increasing conflation of U.S. economic and national security interests has set the stage for national security mechanisms to expand, affecting global corporate deal-making and influencing national security processes in other countries, say Professors Kristen Eichensehr and Cathy Hwang in their new paper, "National Security Creep in Corporate Transactions," forthcoming in the Columbia Law Review. The paper was recently selected for presentation at the Harvard/Yale/Stanford Junior Faculty Forum.
"For several decades," the pair write, "CFIUS [the Committee on Foreign Investment in the United States] has reviewed investments into the United States for security concerns. The scope of that review, however, has increased in recent years."
Today, the United States' broader conception of national security encompasses industries that were not traditionally understood to implicate national security, such as companies that hold sensitive personal data of U.S. citizens. This broader understanding of national security has prompted the U.S. government to order foreign companies to divest their investments in, for example, the dating app Grindr and the video sharing app TikTok. The United States has also barred U.S. entities from investing in companies linked to China's military and surveillance industry.
While concepts of national security are in flux, the pair argue, their expansion has a number of scholarly and practical implications for national security and contract law, including prompting more challenges by affected companies, increasing skeptical judicial review and affecting corporate contract design costs.
The authors also note the United States is "actively encouraging other countries to establish CFIUS-like processes to review foreign investments implicating national security," and numerous countries including the European Union, United Kingdom and Australia, have adopted or tightened security reviews of foreign investment in recent years.
"Diffusion of CFIUS-like processes," they warn, "may heighten the risk of nationalism in investment screening decisions and of blowback for investors from some countries, including the United States, that attempt to invest abroad."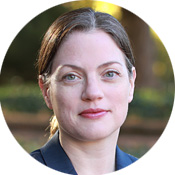 Kristen Eichensehr is a Martha Lubin Karsh and Bruce A. Karsh Bicentennial Professor of Law, and director of the school's National Security Law Center. She is also a member of the U.S. State Department's Advisory Committee on International Law.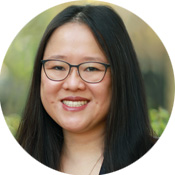 Cathy Hwang, the Barron F. Black Research Professor of Law, teaches and writes on business law topics. Three of her articles have been voted as among the top 10 corporate and securities law articles of the year.