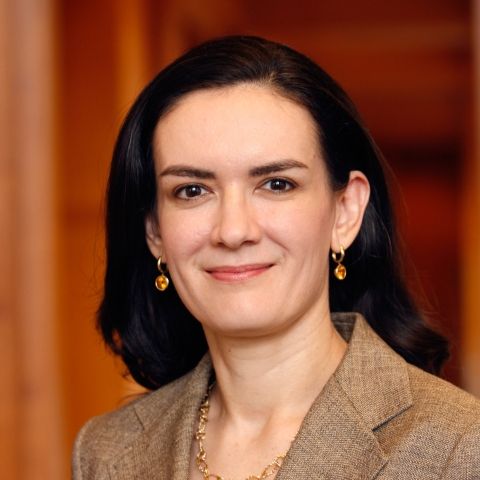 Ruth Mason
Edwin S. Cohen Distinguished Professor of Law and Taxation
Class of 1941 Research Professor of Law
Director, Virginia Center for Tax Law
Ruth Mason joined the University of Virginia School of Law faculty in 2013.
Her research focuses on federalism, tax discrimination, and cross-border taxation. Mason's work on comparative fiscal federalism has been cited by the U.S. Supreme Court and in the opinion of an advocate general of the Court of Justice of the European Union.
A recipient of the University Research Award, Mason's articles are forthcoming or have appeared in top U.S. law reviews and top peer-reviewed journals. Mason has contributed to Foreign Affairs and regularly contributes to Tax Notes. Her chair lecture was based on her article, The Transformation of International Tax, which was published in the American Journal of International Law and accompanied by an online symposium organized by AJIL Unbound.  
An internationally recognized scholar, Mason lectures around the world. She will deliver the 2025 Klaus Vogel Lecture, and she gave the 2023 IFA Canada Lecture and the 2018 Amsterdam Distinguished Lecture in Taxation. Mason also has been a visiting professor at several institutions, including Yale Law School, the University of Paris (Panthéon-Sorbonne), Vienna University of Economics and the Business, and the International Bureau of Fiscal Documentation. Since June 2023, Mason has been a Max Planck Law Fellow, collaborating with the MPI for Tax Law and Public Finance and the MPI for Social Law and Social Policy. Mason also has served as national reporter for the United States to the International Fiscal Association (IFA), and she is a member of the American Law Institute.
Mason supervises doctoral students, teaches taxation and serves as faculty adviser to UVA's tax moot court team, which has won three international championships. She co-founded the Oxford-Virginia Legal Dialogs. In 2023, she was named faculty director of the Virginia Center for Tax Law.