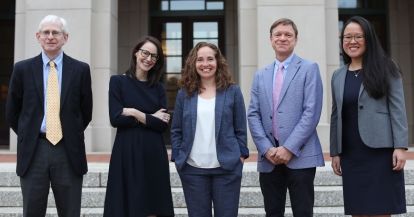 Though much divides us these days, there are still some things we all share in common. One of them is law. In "Common Law," a podcast sponsored by the University of Virginia School of Law, Dean Risa Goluboff and UVA Law professors Danielle K. Citron, John C. Harrison, Cathy Hwang and Gregory Mitchell explore how law shapes society, how we shape law and why we should all care.
Learn About the Current Season
"Common Law" is managed by the UVA Law Communications Office. You can reach the show's producers at @email.
---
Risa Goluboff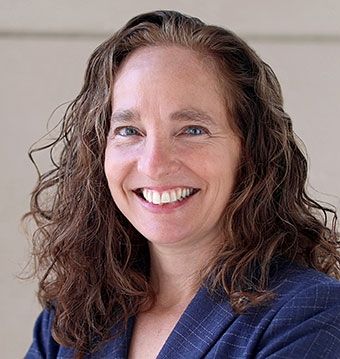 Risa Goluboff is the the 12th, and the first female, dean of the University of Virginia School of Law, the Arnold H. Leon Professor of Law and a professor of history at UVA. She is a nationally renowned legal historian whose scholarship and teaching focuses on American constitutional and civil rights law, and especially their historical development in the 20th century.
She is the author of the award-winning books "The Lost Promise of Civil Rights" (Harvard, 2007) and "Vagrant Nation: Police Power, Constitutional Change, and the Making of the 1960s" (Oxford, 2016). Goluboff is also co-editor (with Myriam Gilles) of "Civil Rights Stories" (Foundation Press, 2008), and the author of numerous shorter works.
Goluboff is a member of the American Academy of Arts and Sciences and the American Law Institute. She also holds appointments as professor of history in the Corcoran Department of History, faculty affiliate at the Carter G. Woodson Institute for African-American and African Studies, and faculty senior fellow at the Miller Center.
Prior to joining the Law School in 2002, Goluboff clerked for Judge Guido Calabresi of the U.S. Court of Appeals for the Second Circuit and Justice Stephen Breyer of the U.S. Supreme Court. She also served as a Fulbright Scholar to South Africa.
She earned her J.D. at Yale Law School, Ph.D. and M.A. at Princeton University, and A.B. at Harvard University.
Danielle K. Citron
Danielle Citron is the Jefferson Scholars Foundation Schenck Distinguished Professor in Law and Caddell and Chapman Professor of Law at UVA, where she writes and teaches about privacy, free expression and civil rights. Her scholarship and advocacy have been recognized nationally and internationally. In 2019, Citron was named a MacArthur Fellow based on her work on cyberstalking and intimate privacy. In 2018, she received the UMD Champion of Excellence award and in 2015, the United Kingdom's Prospect Magazine named her one of the Top 50 World Thinkers and The Daily Record named her one of the Top 50 Most Influential Marylanders. She serves as the inaugural director of the school's LawTech Center, which focuses on pressing questions in law and technology.
Her book "Hate Crimes in Cyberspace" (Harvard University Press, 2014) was widely praised in published reviews, discussed in blog posts and named one of the 20 Best Moments for Women in 2014 by the editors of Cosmopolitan magazine. She has published more than 50 articles and essays, which have won professional awards from the International Association of Privacy Professionals and privacy think tank Future of Privacy, and been cited by state and federal courts. She has written more than 45 opinion pieces for major media outlets, including the New York Times, the Washington Post, the Atlantic, the Guardian, Time and Slate.
For the past decade, Citron has worked with lawmakers, law enforcement and tech companies to combat online abuse. In June 2019, she testified before Congress about the national security and privacy risks of deepfakes and have been working with Hill staff on a bill to criminalize digital impersonation. She has been involved in reform efforts around the regulation of online platforms. In October 2019, she testified before Congress about Section 230 of the Communications Decency Act. From 2014 to 2016, Citron served as an advisor to then-California Attorney General Kamala Harris and as a member of Harris' Task Force to Combat Cyber Exploitation and Violence Against Women. Since 2011, she has been a member of Facebook's Non-Consensual Intimate Imagery Task Force and an adviser and a member of Twitter's Trust and Safety Task Force and as an adviser to the company since 2009. She is an adviser to the dating app Bumble and the music streaming service Spotify.
Citron is the vice president of the Cyber Civil Rights Initiative, a nonprofit devoted to fighting for civil rights and liberties in the digital age that was founded in 2013 and named after her article "Cyber Civil Rights." She serves on the boards of directors of the Electronic Privacy Information Center and the Future of Privacy, as well as on the Advisory Board of the Anti-Defamation League's Center on Technology and Society and the Center on Investigative Journalism. In 2020, she received a $75,000 grant from the Knight Foundation to study the salutary impact of intimate privacy laws on victims, a project that she is co-leading with Canadian academic Jon Penney.
John C. Harrison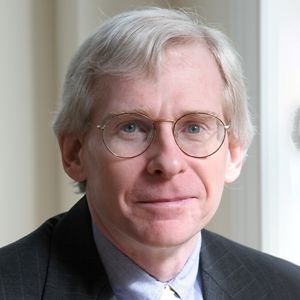 John C. Harrison joined the UVA Law faculty in 1993 as an associate professor of law after a distinguished career with the U.S. Department of Justice. His teaching subjects include constitutional history, federal courts, remedies, corporations, civil procedure, legislation and property. In 2008 he was on leave from the Law School to serve as counselor on international law in the Office of the Legal Adviser at the U.S. Department of State.
A 1977 graduate of the University of Virginia, Harrison earned his law degree in 1980 at Yale, where he served as editor of the Yale Law Journal and editor and articles editor of the Yale Studies in World Public Order. He was an associate at Patton Boggs & Blow in Washington, D.C., and clerked for Judge Robert Bork on the U.S. Court of Appeals for the District of Columbia Circuit. He worked with the Department of Justice from 1983-93, serving in numerous capacities, including deputy assistant attorney general in the Office of Legal Counsel (1990-93).
Cathy Hwang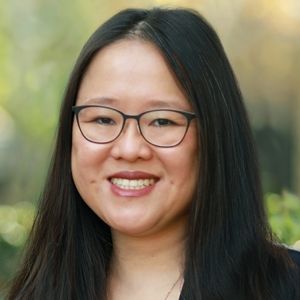 Cathy Hwang joined the UVA Law faculty in 2020. Her research and teaching focus on business law, including mergers and acquisitions, corporate contracts and corporate governance.
Her work has been published in Columbia Law Review, California Law Review, the University of Pennsylvania Law Review, Virginia Law Review, and Northwestern University Law Review, among others. Three of her articles have been voted by business law professors as among the top 10 corporate and securities law articles of the year.
Prior to joining the Virginia faculty, Hwang was on the faculty of the University of Utah, where she received the University Early Career Teaching Award and the College of Law's Early Career Faculty Award. She has also served as a visiting professor at the University of California, Berkeley, and was an academic fellow at the Rock Center for Corporate Governance, a joint initiative of Stanford Law School and the Graduate School of Business.
Hwang received her undergraduate degree in economics and international relations from Pomona College and her J.D. from the University of Chicago Law School, where she served as the managing editor of the Chicago Journal of International Law. After law school, she was a mergers and acquisitions attorney at Skadden, Arps, Slate, Meagher and Flom in New York.  
Gregory Mitchell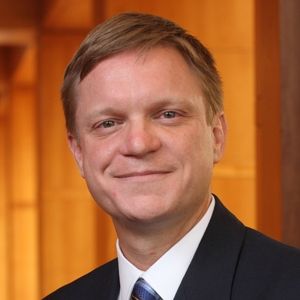 Greg Mitchell joined the UVA Law faculty in 2006 after visiting during the 2004-05 academic year. He teaches courses in civil litigation and law and psychology, and his scholarship focuses on legal judgment and decision-making, the psychology of justice, and the application of social science to legal theory and policy.
After receiving his law degree and doctorate in psychology from the University of California, Berkeley, Mitchell clerked for Judge Thomas A. Wiseman, Jr., in the Middle District of Tennessee, and then practiced civil litigation with the Nashville law firm of Doramus, Trauger & Ney. Prior to joining the Law School, Mitchell was an assistant professor at Michigan State, an associate professor and the Sheila M. McDevitt Professor of Law at Florida State, and a visiting associate professor at Vanderbilt.
Leslie Kendrick
Host, Seasons 1-3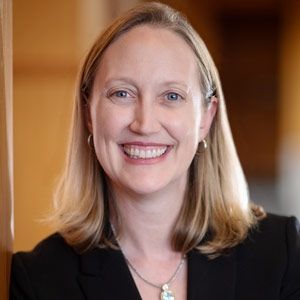 Leslie Kendrick is an expert in the First Amendment and freedom of expression, particularly the scope and structure of free speech rights. She writes and teaches courses in torts, property and constitutional law. Her work has appeared in the Harvard Law Review, Columbia Law Review, Michigan Law Review, Virginia Law Review, the Supreme Court Review and many other publications.
Kendrick is a member of the American Law Institute, as well as past chair of the AALS Section on Torts and Compensation Systems and a member of the Harvard Higher Education Forum.
Kendrick received a B.A. in classics and English as a Morehead Scholar at the University of North Carolina at Chapel Hill. She received her master's and doctorate in English literature at the University of Oxford, where she studied as a Rhodes Scholar. She earned a J.D. as a Hardy Cross Dillard Scholar at UVA, where she served as essays development editor for the Virginia Law Review.
Before joining the faculty in 2008, Kendrick clerked for Judge J. Harvie Wilkinson III of the U.S. Court of Appeals for the Fourth Circuit and Justice David Hackett Souter of the Supreme Court of the United States.
About the Producers
The podcast is produced by Emily Richardson-Lorente. Season 2 producers include Roberto Armengol, Sydney Halleman and Tony Field (@teafield). Field, founding producer of the American history podcast "BackStory" and Slate's legal podcast "Amicus with Dahlia Lithwick," helped found and produce "Common Law" in its first season. Mary Wood has served as a supporting producer throughout.
Recording the Show
Seasons 1 and 2 of "Common Law" were recorded at the studios of the Virginia Quarterly Review and Virginia Humanities.