81. N. Scott Momaday '59
Native American Literature
The author of the Pulitzer Prize-winning "House Made of Dawn," N. Scott Moma­day '59 is consid­ered a leader in the Native American Renaissance. Mo­maday, who is of Kiowa and Chero­kee descent and grew up mostly in Arizona, only attended the Law School for one year. He later earned his Ph.D. in English literature from Stanford University.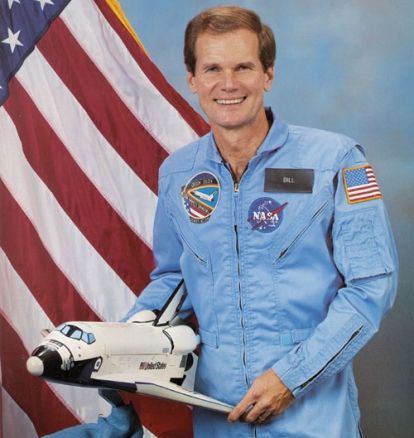 82. Bill Nelson '68
Above and Beyond
Recently retired U.S. Sen. Bill Nelson '68 was serving his state as a member of the U.S. House of Representatives in the early 1980s when he learned NASA would begin allowing nonprofessional astronauts to join the crews of the space shuttles. He wanted on board. In addition to being driven by personal ambition, he intended to use the experience to better advise Congress about the space program.
To be considered, he had to get in tip-top shape. He worked out in the gym, ran four miles a day and even tagged along in a F-16 jet, asking the pilot to pull the "max Gs," according to a Tampa Bay Times report.
"I got into the best shape of my life at age 44," Nelson told the Times. "I was on top of everything and quick mentally."
After four previously scheduled flights were scrubbed for safety reasons that could have been fatal, Nelson blasted off with the rest of the crew of the Space Shuttle Columbia on Jan. 22, 1986.
He spent six days in orbit and, as payload specialist, deployed a communications satellite.
Ten days after the crew safely landed, the ill-fated shuttle Challenger lifted off. The shuttle broke apart 73 seconds into its flight. The disaster killed all on board including Christa McAuliffe, who would have been the first teacher in space.
Nelson, an elected public servant in Florida for almost 50 years, gave his last speech to the Senate in December, after losing a close election to Gov. Rick Scott — so close, it required a recount.
In addition to expressing his gratitude to his colleagues and constituents, the senator used the speech as an opportunity to reflect on a career that might have been cut short.
"Why was I spared?" Nelson asked in his farewell. "Now, upon intense reflection, I think I'm beginning to see. Because it has been the great honor of my life to serve our country and the people of Florida."
In 2017, Nelson was the chief sponsor of a successful $19.5 billion authorization bill to send humans to Mars in the next quarter century.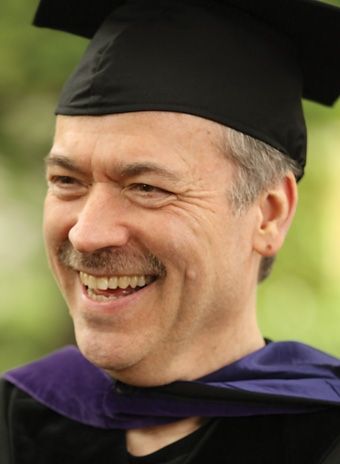 83. Will Shortz '77
A Teacher's Puzzling Comments
On Jan. 20, 1966, 13-year-old Will Shortz '77 wrote a school essay on "Puzzles as a Profession," according to a New York Times report.
"I have always liked puzzles and I have planned to write a book of puzzles. I have read about people that make puzzles and it sounds like an interesting profession. People that make them would have plenty of leisure time."
One puzzle expert he read about in Newsweek "makes a sub­stancial [sic] income and, I suppose, has a lot of fun."
He earned a B+ for the writing effort.
"I thought you would connect this to the topic of becoming an adult," his teacher commented, in red ink in the margin. "Obvi­ously, you did not understand me."
Shortz, who has been the crossword editor for The New York Times since 1993, has edited more than 500 books of puzzles, has been puzzle master for NPR's "Weekend Edition" since 1987, and was editor of Games magazine for 15 years.
In popular culture, his name has become synonymous with the artform.
84. Lisa Friel '83
Player Investigations
As senior vice president and special counsel for investigations for the National Football League, Lisa Friel '83 looks into allegations of misconduct, such as domestic violence and sexual assault. She formerly headed up the Manhattan District Attorney's Office Sex Crimes Prosecution Unit, replacing Linda Fairstein '72.
85. Andrea Dvorak '06
Pro Cyclist
As a competitive cyclist, Andrea Dvorak '06 made the U.S. Olym­pic Long Team for the 2012 London Olympic Games. She also won a stage of the Route de France and a silver medal in the 2011 U.S. National Road Race Championship. She's currently coach­ing second-year UVA student Eddie Anderson.