Civil Liberties
Professor Kevin Cope and ETH Zürich professor Alexander Stremitzer argued in April in The Journal of Nuclear Medicine that vaccine passports, which would allow fully vaccinated people to travel freely and participate in other activities,are permissible under most nations' constitutions, and that pandemic-related restrictions will become harder to justify under these constitutions as more people get vaccinated. They also wrote about the issue in May for Slate.
As of early in the pandemic, in March 2020, most Americans of all political stripes were willing to give up several core civil liberties, such as being able to gather in houses of worship and the ability to share certain information, a survey conducted by Cope and Professor Mila Versteeg found. As the pandemic stretched on into late-2020, however, that support waned, and public opinion became increasingly polarized. Versteeg and Cope were part of a team whose research appeared in The Atlantic. 
Contracts
Canceled events last year ranged from weddings and concerts to sporting events and conferences. In times of unexpected crisis, contracts are better off renegotiated than litigated, Professor Cathy Hwang and co-author David Hoffman of the University of Pennsylvania Carey Law School said in a paper and on the Business Scholarship Podcast.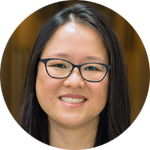 "We expect to see these contract-breach cases aggregated into mass litigations or subject to arbitration, which means you're going to get a pretty unsatisfying settlement," Hwang told UVA Law in a Q&A. "A better option is to see if you can extend the contract, delay performance, split the losses—whatever you can to stay out of court and maintain a good relationship with your counterparty." 
Economy and Taxation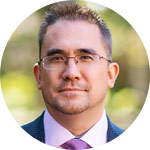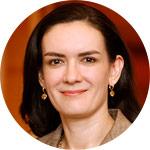 Professors Ruth Mason and Andrew Hayashi joined a coalition of tax scholars called Project SAFE (State Action in Fiscal Emergencies) that came together to provide policy recommendations for budget shortfalls due to the crisis. 
"This is no ordinary recession," Mason told UVA Law. "Government at all levels will have to work together to weather the crisis." 
Mason co-authored additional pieces for Bloomberg and Time that addressed what the states and Congress should do, including broaching the idea that it was time to enforce taxes on digital purchases. Hayashi offered recommendations in The Washington Post for more progressive property taxes to help local governments with budget shortages.
Health Care Policy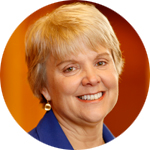 Professor Margaret "Mimi" Foster Riley addressed in separate pieces for The Conversation the U.S. vaccine rollout and how the Health Insurance Portability and Accountability Act, or HIPAA, guarantees all patients suffering from COVID-19, including the president of the United States, freedom from disclosures about their illness. As part of a team working with the Miller Center, she also wrote about pandemic response during the presidential transition and participated in a panel discussion about the vaccine rollout.
Insurance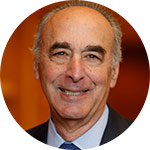 Professor Kenneth S. Abraham weighed in on such issues as employer liability for virus-spreading in the workplace—absent employees signing a waiver or new law, traditional tort law would apply, he told MarketWatch—and commented on "Who Pays for the Pandemic When Insurance Companies Refuse?" in Fortune.
Pandemic Powers
Writing for The Hill, Professor Saikrishna Prakash said that presidents may eventually assume a pandemic power over Americans to vaccinate healthy people and quarantine the sick. He commented that "almost all legal scholars would admit that the presidency could eventually acquire a pandemic power."
Professor Anne M. Coughlin and Hunter W. Bezner '21 opined for The Washington Post that stay-at-home orders might be disproportionately enforced against Black people, basing their opinion on a comparison between the orders and the history of racist vagrancy laws.
And Professor Richard C. Schragger wrote for the Richmond Times-Dispatch about how the federal government has the power to encourage broad cooperation or pit states against each other in the administering of aid.
Peacekeeping
The pandemic threatened an already tenuous peacekeeping agreement between the Colombian government and a guerrilla faction, according to Professor Camilo Sánchez.
"Just as the course of the virus within the human body depends heavily on the underlying health conditions of each patient, so too do the implications of government-imposed COVID-19 states of emergency depend on the underlying conditions in a country or region," he wrote for Just Security.
Rationing Health Care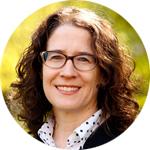 As resources have become scarce during the pandemic (ventilators in the spring, intensive care unit beds this winter), Professor Deborah Hellman and her co-author Kate Nicholson have insisted that people with disabilities get fair access to care.  
"While seemingly sensible, policies that focus exclusively on saving as many lives as possible may miss something just as important about whose life is spared and whose is not," Hellman wrote for The Conversation. 
Religious Liberty
In separate pieces for The New York Times, Professor Douglas Laycock said he believes there are limits to the right to gather and worship during a pandemic, while Professors Micah J. Schwartzman '05 and Richard C. Schragger, along with Cornell Law School professor Nelson Tebbe, noted a decline in the separation of church and state in regard to a portion of the first pandemic aid package having gone to religious organizations, which used the money to pay clergy salaries, for example.
Schools
Professor Kimberly Jenkins Robinson has been focusing on equity and equality issues for students due to the disruption caused by COVID-19, in the interest of ensuring every child receives a quality education.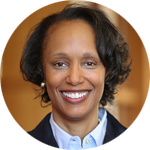 "What we're trying to return to is a system that was already broken, and now the pandemic is stressing a not-always-robust system," Robinson said during a Brookings Institution discussion. 
"What I aim to do in my work is to try to encourage states to focus on the needs of the most vulnerable populations, and that also includes low-income students that depend on schools for school lunches [and] access to social services."
Gender Equity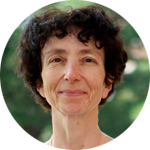 Professor Naomi R. Cahn argued that the pandemic has had a significant impact on women, in part because of the types of jobs they hold, and also because of child care expectations. She suggested that a "recovery plan" might help address the discrepancies. She has elaborated on the impact of the pandemic on women and families in Forbes, where she is a senior contributor to its Leadership Channel, and in other publications.