66. Louis Auchincloss '41
Father of 'Going to Law School to Become a Writer'
If there's such a thing as going to law school to become a best-selling writer, Louis Auchincloss '41 may have set the template.
The author's literary tableaus were known for providing insights into New York and New England's old-monied society. "Of all our novelists, Auchin­closs is the only one who tells us how our rulers behave in their banks and their boardrooms, their law offices and their clubs," said author Gore Vidal, a cousin of Auchincloss by marriage.
Auchincloss' first book was rejected (although he was given strong encourage­ment to try again). So as a career hedge, he went to law school at his father's en­couragement. He found he enjoyed it. But after he got the first year under his belt, he was back to practicing his first love in his spare time.
"I liked the Law School," he told UVA Lawyer in 2005. "I loved Virginia and I loved the University. When I stumbled into [Justice Benjamin] Cardozo's opinions, I became fascinated by his style and realized that the two occupa­tions, law and writing, are more or less synchronized. I began the two careers I would follow from then on, law and writing. That sum­mer I started a novel; the second summer I finished it."
He continued to write as an associate at Sullivan & Cromwell and during military service in the U.S. Navy during World War II. He later rose to partner at Hawkins, Delafield and Wood in New York, maintaining the output of a book a year.
"For some years, it went quite well. The clients all thought that I was fine. It was quite well-known that I was a best-seller; they thought it was rather nice to have somebody working on their things who was also a novel­ist. They didn't know that I really did much of the work of the partners. Then, when I was in charge and they realized I really was doing all the work, right away a lot of clients didn't like the idea of a novelist being their lawyer."
He eventually retired from lawyering to write full time.
67. Linda Fairstein '72
Sex Crimes Prosecutor Pens Thrillers
Before she was a best-selling author, Linda Fairstein '72 was head of the New York City's Sex Crimes Prosecution Unit from 1976-2002. In addition to prosecuting cases, she helped get New York's rape shield law passed, which limited the extent to which defense attorneys can draw out a victim's past in court. She focused on violence against women and children.
She is the author of the popular novels featuring series charac­ter Alexandra Cooper, a Manhattan prosecutor.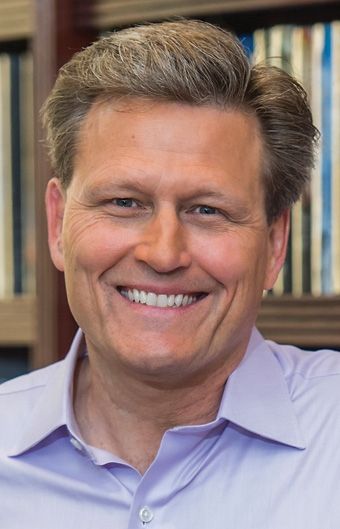 68. David Baldacci '86
Publishing Powerhouse
In 1996, the novel "Absolute Power" by David Baldacci '86 became an absolute smash with readers. The international best-seller was subsequently made into a movie by Clint Eastwood and launched Baldacci's enduring career. His book sales are estimated at 130 million worldwide.
Baldacci and his wife, Michelle, have also set out to win readers — whether they read his books or someone else's — through their Wish You Well Foundation, which works to com­bat illiteracy in the U.S.
"We apparently don't read anymore," Baldacci said of Ameri­cans in his 2006 speech to UVA Law graduates.
"We don't think about large social issues with the gravitas they deserve. We don't synthesize life data and arrive at our own opinions and ideas. We allow others to tell us what to think, what to believe," he said. "We are Cliff-Noting through life."
Baldacci is also involved with the National Multiple Sclerosis Society.
69. Emily Giffin '97
All About Relationships
Emily Giffin '97 is the author of numerous international best-sellers, including "Something Borrowed," which was turned into a film starring Kate Hudson, and "Something Blue." She's been dubbed a "modern day Jane Austen" by Vanity Fair.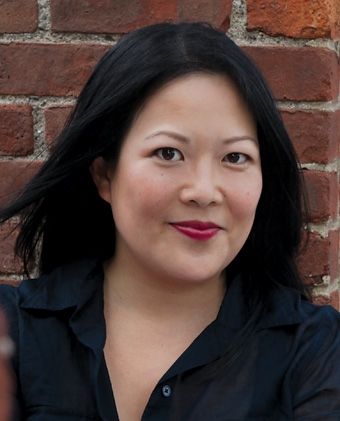 70. Helen Wan '98
Discussing Race in Law Firm Culture
Were you one of the many who joined book circles centered around 2013's "The Partner Track" by Helen Wan '98?
Wan's refreshing look at racial politics and identity within an old-line corporate law firm may have been fictional, but readers found much to praise in how the book resonated with reality.
"It is about all that stuff that so many of us know or feel, but are too deeply wounded to articulate," a fan of the book stated among online reviews.
Published by St. Martin's Press, the book follows the struggles of protagonist Ingrid Yung, a hard worker about to be made the first Chinese-American partner of the firm. She must suddenly juggle her client responsibilities that will cinch her promotion with a new assignment on the diversity committee following a racial incident at the firm.
"The eager response from readers sent it back for a second printing after an initial run of 50,000 in September, a rare achievement for a first-time author," The Washington Post noted in 2014, in an article about the "bamboo ceiling."
Wan has said the book began as a series of essays related to experiences she had as a minority attorney, or that friends or col­leagues had, but that the end product was a work of imagination.
"The Partner Track" has since become essential reading in many law schools, including in Dean Risa Goluboff and Profes­sor Richard Schragger's Seminar in Ethical Values.