Send Us Your News
To submit a class note, email us or submit mail to UVA Lawyer, University of Virginia School of Law, 580 Massie Road, Charlottesville, VA 22903. Please send your submissions no later than Aug. 1 for inclusion in the next issue.
1981
Nell Hoffman Bonaparte and her husband, Bob Bonaparte, opened their new partnership, Bonaparte & Bonaparte, in January. The couple report that their challenges include the pandemic and having an office in the former Gus J. Solomon Courthouse in Portland, Ore., where many recent protests have taken place.
Scott Cairns retired from McGuireWoods after 39 years. He started Cairns ADR, a mediation and arbitration firm focusing on commercial and employment litigation. Cairns ADR is based in Jacksonville, Fla.
David Foster was recognized with the Sorensen Leadership Award from UVA's Sorensen Institute for Political Leadership. Foster is a past president of the Virginia State Board of Education. An Arlington native, Foster was elected to the Arlington County School Board in 1999 and reelected in 2003. A past president of the Arlington County Civic Federation, he has served on the County Council of PTAs and its executive board, the Arlington Community Foundation's Education Fund Advisory Committee, the Arlington Public Schools Strategic Planning Committee and the Superintendent's Budget Advisory Group. 
A longtime firm partner, Foster is now of counsel in the Washington, D.C., office of Norton Rose Fulbright. He handles antitrust, trade regulation and other litigation matters. He also counsels clients on merger and acquisition, restraint of trade, monopolization, the Real Estate Settlement Procedures Act and consumer protection issues. Foster has extensive experience dealing with investigations brought by the Department of Justice, the Federal Trade Commission, the Department of Housing and Urban Development, and other agencies, as well as state attorneys general.

John L. Rivkin
was recognized in Best Lawyers in America for insurance law.
David Schaeffer retired from the practice of law and now resides on Kiawah Island, S.C. His second mountaineering book, "Another Five Big Mountains and Treks," is available from Amazon. It covers treks to Everest base camp, the Inca Trail/Machu Picchu, Mount Rainier, Mount Fuji and Cho You (the sixth-highest mountain in the world).
1982

Joe Dischinger
was named the Barrister's Best Water Law Lawyer in Colorado for 2020 by Law Week Colorado. Dischinger is a director with Fairfield and Woods in Denver.
Steve Emmert was inducted into the Virginia Lawyers Hall of Fame in November. Separately, he was selected for the 2021 Class of Virginia Law Foundation Fellows. Emmert practices appellate law at Sykes, Bourdon, Ahern & Levy in Virginia Beach.
Michael H. Friedman, a partner with Troutman Pepper in Philadelphia, was named as a lawyer of the year in Best Lawyers.
William Lindsey retired from the Capital Defender Office in Southwest Virginia in February 2020. He is now enjoying the seafood of the Eastern Shore of Virginia.
James S. Ryan was included in 2021 Best Lawyers in America. Ryan practices with Jackson Walker in Dallas.
Raymond G. Truitt was elected to the American College of Real Estate Lawyers' board of governors. Truitt practices with Ballard Spahr in Baltimore. His practice focuses on commercial real estate financing, leasing, development and restructuring. Truitt serves as the firm's managing partner of finance and operations, a member of the executive team of the management committee, and a member of its diversity and inclusion council.
1983
Mark A. Bradley's book, "Blood Runs Coal: The Yablonski Murders and the Battle for the United Mine Workers of America" was published by Norton in late 2020. The book is a finalist for the 2021 Edgar Allan Poe Award for Best Fact Crime (the award will be announced April 29). Bradley has been a U.S. Department of Justice lawyer, a criminal defense lawyer and a CIA intelligence officer. He is currently director of the Information Security Oversight Office of the National Archives and Records Administration, and lives in Arlington, Va. 
Mark Davidson was recognized as an industry leader in the business/corporate category of North Carolina Super Lawyers. Davidson practices with Brooks Pierce in Greensboro. 
Matt Estes is the senior legal adviser to the chairman of the Federal Energy Regulatory Commission. He is responsible for helping implement national energy policy and the integration of renewable energy resources into the national electric grid. Estes was recently awarded the Chairman's Medal, given as an award for extraordinary service. 

Timothy J. Grendell LL.M
. was reelected to the executive board of the National College of Probate Judges in November. Grendell serves as co-chair of the group's membership committee and chair of its public relations/newsletter committee. He serves as the assistant editor for the NCPJ Journal. Grendell is a judge on the Geauga County Probate/Juvenile Court, in Chardon, Ohio. 
Steven P. Hollman writes that he is still trying to do his part to help save the world through pro bono work and public interest advocacy. Most recently he represented the American Council for the Blind to make accessible absentee ballots available in Virginia and West Virginia. He also represented Trout Unlimited, trying to save the pristine waters of Bristol Bay, Alaska, from the cataclysmic effects of the Pebble Mine by enforcing the Clean Water Act. 
Robert P. Latham was selected for inclusion in 2020 Super Lawyers, as well as 2021 Best Lawyers in America. Latham practices with Jackson Walker in Dallas.
Paula Monopoli is the Sol & Carlyn Hubert Professor of Law at the University of Maryland Carey School of Law, and a visiting scholar at the Moller Institute of Churchill College at the University of Cambridge. She recently published "Constitutional Orphan: Gender Equality and the Nineteenth Amendment" with Oxford University Press, which analyzes the constitutional development of the women's suffrage amendment in the decade following its ratification.
Greg Musil was reelected to the Kansas 10th Judicial District Nominating Commission and the Johnson County Community College Board of Trustees, where he serves as chair. 
Jeff Oleynik was recognized as an industry leader in the business bankruptcy category of North Carolina Super Lawyers. Oleynik practices with Brooks Pierce in Greensboro.
1984
In Memoriam: Juan R. Torruella LL.M. '84, Trailblazing Appellate Court Judge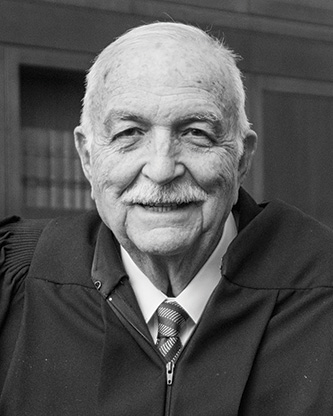 Juan R. Torruella LL.M. '84, the first Hispanic judge to serve on the U.S. Court of Appeals for the First Circuit and first Puerto Rican to serve on a federal appeals court, died Oct. 26 in his native San Juan, Puerto Rico. He was 87.
Appointed by President Ronald Reagan in 1984, Torruella was the only Puerto Rican to serve on the First Circuit, which covers Maine, Massachusetts, New Hampshire and Rhode Island, as well as Puerto Rico. In 1994, he replaced new U.S. Supreme Court Justice Stephen Breyer as chief judge of the circuit, serving in that role until 2001. 
"Judge Torruella was a wise decision maker, a brilliant scholar and a passionate participant in the pursuit of justice," First Circuit Chief Judge Jeffrey R. Howard said in a statement. "As a judge, his judicial legacy in the First Circuit and Puerto Rico will remain unsurpassed."
In July, Torruella was part of a three-judge panel that unanimously threw out the death penalty imposed on Dzhokhar Tsarnaev, the convicted Boston Marathon bomber. In 2012, he joined a unanimous decision that vacated a section of the Defense of Marriage Act, a ruling upheld by the Supreme Court.
In his book "The Supreme Court and Puerto Rico: The Doctrine of Separate and Unequal," Torruella argued that "colonial rule and the indignities of second-class citizenship" could be eliminated "by securing for Puerto Rico equality under American law," such as statehood.
"There really must be a balance, one that can only be achieved by our having political equality, and right now there is none," he told Bostonia magazine in 2019. "What we need and ask for, is equality as U.S. citizens. I believe that is what we have a right to have under the Constitution."
Torruella was also an Olympic sailor, representing Puerto Rico in the Summer Olympics in 1964, 1968, 1972 and 1976.
Torruella received a bachelor's from the Wharton School of the University of Pennsylvania and his J.D. from Boston University School of Law. He later earned a master's in public administration from the University of Puerto Rico Graduate School of Public Administration and a master's from Magdalen College, Oxford.
—Mike Fox
Bruce Brumberg is a contributor to Forbes.com with the tagline "I make the law and the tax code understandable to everyone." Some of his high-profile articles on the Paycheck Protection Program loans, stimulus checks and tax return reporting topics have been the first to chronicle breaking news developments. His article "How To Have A Workplace Romance Without Getting Fired And Sued: Advice From Employment Lawyers" highlights advice from fellow classmate Rob Duston, while "Preventing The Next George Floyd Tragedy: Review Standards For Police Shootings And Excessive Force" features insights from UVA Law professor Barbara Armacost '89. Brumberg said he invites suggestions for new articles on legal and tax topics with broad appeal.
David M. Carter, a partner with Troutman Pepper in Richmond, Va., and Atlanta, was named a lawyer of the year in Best Lawyers. 
Federal Circuit Judge  Thomas Morrow Reavley LL.M. died Dec. 1 at his home in Houston. He was 99.
A World War II veteran, Reavley had a long and distinguished career in public service, having served as Texas secretary of state, a Texas Supreme Court justice and a judge on the U.S. Court of Appeals for the Fifth Circuit. His legal career spanned 72 years.
Born in Quitman, Texas, to Thomas and Mattie (Morrow) Reavley, he grew up in Nacogdoches, where his parents had a cafe. He earned his bachelor's degree from the University of Texas at Austin in 1942 and enlisted in the U.S. Navy, where he served as an officer until his discharge in 1946. He earned his law degree from Harvard in 1948 and served as an assistant district attorney in Dallas and later as Nacogdoches County Attorney. He was a 33rd degree Mason.
Always an active Sunday school teacher and lay preacher in the United Methodist Church, he spoke out in the late 1940s against racial segregation, even though his stance was unpopular in his native East Texas. At the time, he was engaged in private law practice in Nacogdoches, Lufkin and Jasper. His outspoken opposition brought him to the attention of Allan Shivers, who in 1955 invited Reavley into his gubernatorial administration and appointed him secretary of state.
When his secretary of state appointment expired, Reavley returned to private practice in Jasper and Austin. In 1962 he ran for attorney general of Texas, and though his campaign was unsuccessful, it brought him to the attention of the newly elected governor, John Connally, who in 1964 appointed him to the 167th District Court of Travis County.
Reavley was elected to the Texas Supreme Court in 1968, serving for nine years. In 1979, he served as a special judge on the Texas Court of Criminal Appeals — becoming one of the few in Texas history to sit on both state high courts. Later that year, President Jimmy Carter appointed Reavley to the U.S. Court of Appeals for the Fifth Circuit. He served as an active judge until 1990, when he took senior status but continued hearing cases for another 29 years. During his early years on the Fifth Circuit, he earned an LL.M. from the University of Virginia. He had four honorary doctoral degrees from universities in Texas and California.
At the time of his death, Reavley was the oldest sitting federal judge in the United States. During his tenure, he had the distinction of sitting as a visiting judge with all the U.S. Courts of Appeals but one.
Reavley published many legal articles; served as an adjunct professor at the University of Texas School of Law; lectured at Baylor, Pepperdine and Texas Tech law schools; and served on many judicial committees and civic organizations. With 11 other judges and a law professor, he was co-author of a highly regarded 900-page treatise titled "The Law of Judicial Precedent" (2016). In the fall of 2016, Baylor Law Review dedicated a volume to Reavley in recognition of his unique contributions to Texas and to American law.
Reavley was a person of great personal integrity, compassion and magnetism, according to colleagues, friends and family. "Wherever he went, with whomever he spoke, he made an impression — whether with his colleagues on the bench, his law clerks, the staff at a restaurant, or beggars on the street (to whom he always showed kindness). He had a well-developed view of the law and its central place in a thriving society. No judge worked harder to master the facts of the cases under decision, and few had the skill to present a decision with so much clarity and candor."
Reavley was married for 60 years to Florence Wilson Reavley, who preceded him in death in 2003. In 2004 he married Carolyn Dineen King, then chief judge of the Fifth Circuit. They were the only married couple among Article III appellate judges.
Survivors include his wife and four children, Thomas Wilson Reavley, Marian Neevel, Paul Stuart Reavley and Margaret Currin; four grandchildren, Thomas Montenegro Reavley, Elizabeth Margarita Reavley, Corynn Johanna Roche and Wilson Patrick Reavley; and four great-grandchildren, Santiago Antonio Campos, Isabel Salome Campos, Vivian Margaret Roche and Josephine Marian Roche.
1985
Kathleen Boyer started a solo law practice in West Chester, Pa., after retiring from the Chester County Public Defender's Office after nearly 35 years.
Howard Kelin received the President's Award for Distinguished Career Achievement from the Pennsylvania School Board Solicitors Association. The award is presented annually to one school law attorney in the commonwealth. Kelin practiced with Hunton & Williams in Richmond for seven years before joining Kegel, Kelin, Litts and Lord in Lancaster, Pa., in 1992.
James T. McDermott was asked by CNN to write an op-ed in October. He invites his classmates to read "What Working-Class Americans Really Want," available online.
1986
Katina Dorton was appointed chief financial officer of biotech company NodThera. Dorton's industry expertise includes roles in health care, life sciences and investment banking, including experiences at Repare Therapeutics and AVROBIO Inc.
William Eigner was recognized as a leader in law in the San Diego Business Journal and was listed in Best Lawyers in America. 
Susan Muck joined the securities litigation and enforcement practice with WilmerHale in San Francisco. Muck's practice is split between public company representations in federal and state shareholder litigation, and internal or regulatory investigations for private and public companies. Her work has been recognized in Chambers USA, Best Lawyers in America, The Legal 500, Northern California Super Lawyers and the Daily Journal. She was featured as a Law 360 Securities MVP.

Richard P. Roberts
of Halloran Sage in Connecticut was named a 2020 municipal champion by the Connecticut Conference of Municipalities. CCM is the state's largest nonpartisan organization of municipal leaders. Together with CCM and its member towns, Roberts worked on a wide range of executive orders from the governor that have impacted local governments since the COVID-19 pandemic began.

E. Ford Stephens
became a fellow of the American College of Coverage Counsel, a preeminent association of U.S. and Canadian lawyers who represent insurers and policyholders. Stephens is a partner at Christian & Barton in Richmond, Va., where he focuses his practice on insurance law, commercial litigation and appeals, and serves on the firm's executive committee. In addition, he is a member of the DRI board of directors; a fellow of the American Bar Foundation and the Virginia Law Foundation; listed in Best Lawyers in America for insurance law annually since 2015; and a member of the invitation-only International Association of Defense Counsel and the Association of Life Insurance Counsel.
1987
Timothy Goettel was recognized as a super lawyer in North Carolina Super Lawyers. He was also recognized as a best lawyer in 2021 Best Lawyers. Goettel handles complex acquisitions and divestitures across a range of industries with Smith Anderson in Raleigh.
Jeff Kerr was named a top corporate counsel for the second time. The litigation team that Kerr oversees as PETA Foundation general counsel has prevailed in its Endangered Species Act lawsuits against Dade City's Wild Things, Wildlife in Need and Tri-State Zoological Park of Western Maryland. The courts declared that practices such as prematurely separating cubs from their mothers, declawing big cats and forcing them to interact with visitors violate the Endangered Species Act; Dade City's Wild Things and Wildlife in Need shut down; and Tri-State is now prohibited from owning or possessing endangered or threatened species. Kerr also led the team in its successful free speech lawsuit against Texas A&M University, which blocked the university from censoring online comments against its canine muscular dystrophy experiments. He also oversees the team's many open records lawsuits against Oregon Health and Science University, which have resulted in the release of video footage showing monkeys PETA says were abused in experiments.
Cathy Lesser Mansfield was elected to the American Law Institute. Mansfield joined Case Western Reserve Law School faculty in July 2019 as executive director of the Master of Arts in Financial Integrity Program and senior instructor in law. Prior to joining the CWRU faculty, she was a professor of law at Drake University Law School, served as a policy analyst with the Consumer Financial Protection Bureau and was a visiting professor at Georgetown Law School. She teaches a variety of consumer, payments and commercial law courses; is a co-author of the National Consumer Law Center's Consumer Banking and Payments Law manual; and speaks nationally about consumer protection issues. Mansfield also teaches a course named Holocaust and the Law. She is a distinguished fellow at the Consortium for the Research and Study of Holocaust and the Law at Chicago-Kent College of Law's Center for National Security and Human Rights Law. 
Mansfield is the composer and librettist of an opera titled "The Sparks Fly Upward" that follows three German families in Berlin, two Jewish and one Christian, through the Holocaust, and she is founder and executive director of The Sparks Fly Upward Foundation, a nonprofit organization dedicated to educating people about the Holocaust, genocide and tolerance.
Ridge Schuyler, dean of Community Self-Sufficiency Programs at Piedmont Virginia Community College in Charlottesville, shared that Gov. Ralph Northam announced that Virginia will invest $1.7 million over the next two years to expand the innovative Network2Work program. The program is a unique workforce development initiative hat connects job seekers with local job networks and support services. The commonwealth will work in partnership with the Virginia Community College System to scale up the Network2Work model in the Shenandoah Valley, Hampton Roads and greater Richmond regions.
1988
On Oct. 5, David L. Finger argued before the U.S. Supreme Court the First Amendment case Carney v. Adams, challenging a provision of Delaware's Constitution that limits judgeships to only Democrats and Republicans.

Michael Kun
 (pictured with actor Tony Hale, left) is the national co-chairperson of Epstein Becker & Green's wage-hour and class-action practice group. His novel "The Locklear Letters" has been adapted for the screen as the movie "Eat Wheaties!" starring Tony Hale, Elizabeth Banks, Elisha Cuthbert, Paul Walter Hauser, Danielle Brooks and Sarah Chalke. The movie won the best comedy award at the 2020 San Diego International Film Festival and the humor award at the 2020 Heartland Film Festival, and will be widely released this year. The novel has been reprinted with the new title "Eat Wheaties!"

Judges of the Superior Court of Los Angeles County have elected Assistant Presiding Judge
Eric C. Taylor
to be the presiding judge for the 2021-22 term. Taylor has served as the assistant presiding judge since Jan. 1, 2019. In September 2019, he became a voting member of the Judicial Council of California assigned to the legislation committee.
1989
Bruce Braun was awarded the American Jewish Committee's Learned Hand Human Relations Award. The award is presented annually to a distinguished Chicago attorney who embodies Judge Learned Hand's ideals of justice and who works to safeguard the rights of individuals and democratic values. A group of Braun's classmates put together a video tribute to wish him well and acknowledge the honor. Braun is a partner with Sidley Austin, with a practice encompassing a wide range of subject matter areas, including antitrust, professional liability, securities fraud and more.
Chris Gottscho, his wife, Susie, and their two sons — Teddy, 3, and George, 1 — have been hiding out from COVID-19 since the start of the year at their home in Park City, Utah. 
Joseph Perkins was elected to chair the board of trustees of Martin University, Indiana's only historically Black university. Upon his election, Perkins said, "It is an honor for me to serve in this role. During this time of heightened awareness of issues which negatively impact people of color, I am pleased to be part of the process which makes higher education attainable to the students who attend Martin University."
District of Columbia Attorney General Karl A. Racine is the 2021 president of the National Association of Attorneys General — a nonpartisan organization of 56 state and territory attorneys general — and launched his presidential initiative to counter hate nationwide. Recent national data show that incidents of hate and bias-motivated crimes are a growing problem in the United States. Racine's initiative, titled "The People v. Hate: Standing Up for Humanity," aims to work with attorneys general to raise awareness of hate and bias, prevent hate from taking root in communities, support residents who have experienced hate, and develop and share best practices on improving hate crime data. This is the first time NAAG has elected a non-state AG or an immigrant to serve in this national leadership position.
Robert M. Tata, managing partner of the Norfolk, Va., office of Hunton Andrews Kurth, was named to Virginia Business magazine's Virginia 500 — The 2020 Power List as one of Virginia's most powerful leaders.
Alumni Elected to American Law Institute
Daniel A. Bress '05, Cathy Lesser Mansfield '87, Jacob H. Rooksby '07 and Cate Stetson '94 were elected to the American Law Institute.
Bress serves as a judge on the U.S. Court of Appeals for the Ninth Circuit. He was nominated by President Donald Trump in 2019. He was previously a partner with Kirkland & Ellis, where his practice focused on complex trial and appellate litigation, including class actions and large government fraud cases. Bress has also been an adjunct professor at UVA Law and at the Catholic University of America Columbus School of Law, where he has taught seminars in constitutional and statutory interpretation. Prior to joining Kirkland & Ellis, Bress worked in the San Francisco office of Munger, Tolles & Olson.
Mansfield joined the Case Western Reserve Law School faculty in 2019 as executive director of the Master of Arts in Financial Integrity Program and senior instructor in law. She teaches a variety of consumer, payments and commercial law courses, is a co-author of the National Consumer Law Center's Consumer Banking and Payments Law manual, and speaks nationally about consumer protection issues. She is also a distinguished fellow at The Consortium for the Research and Study of Holocaust and the Law at Chicago-Kent College of Law's Center for National Security and Human Rights Law.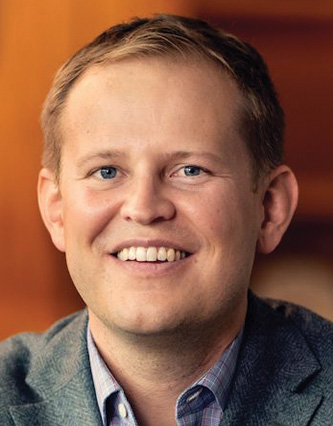 Rooksby was named dean of the Gonzaga University School of Law in 2018 and holds a joint appointment as a tenured professor of law and professor of leadership studies. Prior to joining Gonzaga, Rooksby was an associate professor and associate dean at Duquesne University School of Law. He is author of "The Branding of the American Mind: How Universities Capture, Manage, and Monetize Intellectual Property and Why It Matters" and co-author of the sixth edition of "The Law of Higher Education," the leading treatise in the field. Rooksby also earned an M.Ed. and Ph.D. from UVA.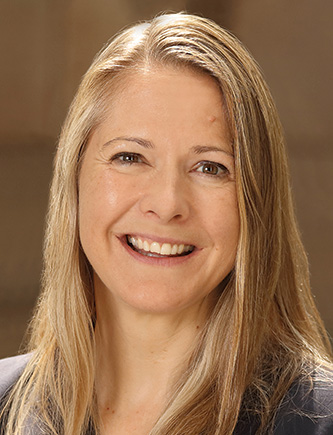 Stetson is co-director of Hogan Lovells' appellate practice group and an elected member of the firm's global board. She has argued more than 100 appeals and dozens of trial-court matters, including multiple arguments before the U.S. Supreme Court, in all but one of the 13 federal circuits, in state appellate courts, and in District Courts spanning the country. Stetson welcomed the UVA Law Class of 2022 as orientation speaker in 2019.
—Mike Fox