Send Us Your News
To submit a class note, email us or submit mail to UVA Lawyer, University of Virginia School of Law, 580 Massie Road, Charlottesville, VA 22903. Please send your submissions no later than Aug. 1 for inclusion in the next issue.
1991
Charles W. Durant retired from Science Applications International Corp. in April 2020, and has since relocated with his wife, Lois, to Hopkins, S.C., south of Columbia. Durant hopes to get involved in community activities and explore teaching opportunities. 
Vernon E. Inge Jr. was named a legal elite by Virginia Business in the area of civil litigation. He was also recognized as a litigation star in construction by Benchmark Litigation. Inge practices with Whiteford, Taylor & Preston in Richmond.
Preston '91 Joins HanesBrands Executive Team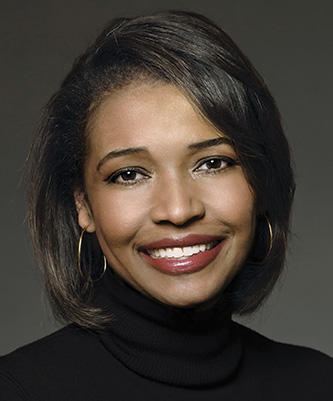 Tracy Preston '91 has been named general counsel, corporate secretary and chief compliance officer of HanesBrands, a leading global marketer of branded everyday apparel.
She will be responsible for the company's global legal and compliance functions and will report to CEO Steve Bratspies.
"Tracy is a strategic leader with extensive experience in apparel, retail and e-commerce, and I am pleased she's joining the HanesBrands team," Bratspies said. "Tracy has an impressive background in major business transformations and building iconic, global brands."
Preston previously served as executive vice president, chief legal officer, corporate secretary and chief compliance officer of The Neiman Marcus Group, and also worked for Levi Strauss & Co., where she held a number of senior legal positions, including chief counsel, global supply chain; chief compliance officer; and chief counsel, global human resources and litigation. Earlier in her career, she was a partner at Orrick Herrington and Sutcliffe, an international law firm founded in San Francisco.
Preston said HanesBrands, which has about 61,000 "passionate" employees, is committed to sustainability as it executes plans for growth. 
Based in Winston-Salem, N.C., the Fortune 500 company is a leading marketer of everyday basic innerwear and activewear apparel in the Americas, Europe, Australia and Asia-Pacific. The company's apparel brands include Hanes, Champion, Bonds, Maidenform, Bali, Playtex, L'eggs, JMS/Just My Size, Wonderbra, Berlei and Gear for Sports. 
Preston holds a bachelor's degree from Georgetown University.
—Compiled from reports
1992
Sheri J. Caplan's second book, "Old Enough: How 18-Year-Olds Won the Vote and Why It Matters," was published in September and was the top new release in its category on Amazon. Caplan says it is the only book aimed at teens and young adults that issues a strong nonpartisan call for voting while telling the story of the origins and significance of the 26th Amendment in an entertaining way.
Vytas A. Petrulis was included in 2021 Best Lawyers in America. Petrulis practices with Jackson Walker in Houston.
1993
Guy Flynn was named to the Baltimore Business Journal's Who's Who in Law 2020 list of attorneys and other legal practitioners "who have made their mark on Baltimore, and Maryland more broadly, in their careers." Flynn is chair of DLA Piper's Maryland Real Estate practice and partner-in-charge of the firm's downtown Baltimore office. 
D. Reed Freeman Jr. joined Venable in Washington, D.C., in August. The partner's practice focuses on privacy and data security in advertising. Freeman moved to Madison County, Va., in September, overlooking Old Rag Mountain on a farm.
Lee Mickus was awarded the Al Cortese Award by Lawyers for Civil Justice, for outstanding contributions to the promotion of excellence and fairness in the U.S. civil justice system. Mickus' efforts were primarily focused on pursuing amendment of Federal Rule of Evidence 702. Mickus is a partner with Evans Fears & Schuttert in Denver.
1994
Zebulon D. Anderson was recognized in North Carolina Super Lawyers and 2021 Best Lawyers. Anderson represents private and public employers in connection with all aspects of employment-related litigation with Smith Anderson in Raleigh.
Robert A. Angle, a partner with Troutman Pepper in Richmond, Va., was named a lawyer of the year in Best Lawyers.
1995
Johnston '95 Becomes Executive Producer of '20/20'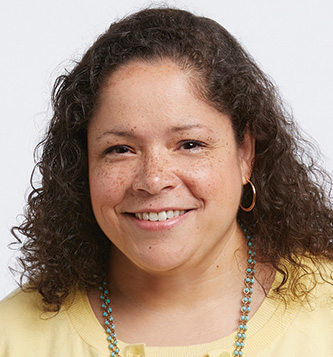 Janice Johnston '95 started off the year with a promotion. She was named executive producer of the television news magazine "20/20." Johnston is the first African American to hold the post.
"It's not often we have the opportunity to announce a new EP for 20/20," ABC News President James Goldston wrote to the network's news division on Jan. 14. "Janice is only the fourth person to lead this fantastic team in nearly 43 years. She is a terrific journalist with an impressive talent for telling stories that resonate and an exceptional leader."   
Johnston has produced both hard news and entertainment specials for ABC, including last year's two-hour broadcast on the murder of Army Specialist Vanessa Guillen and three breaking news specials on the COVID-19 pandemic. Before her work in primetime specials, she served as a producer on "Good Morning America" for about a decade. She started at ABC News as a network associate producing world news segments. The winner of Emmys and other industry awards for her work, Johnston's assignments have taken her to a range of places, from Mount Kenya to the White House.
Prior to television, she was a litigation associate at a New York law firm, represented indigent tenants in Brooklyn Housing Court and worked as a speechwriter for former U.S. Sen. Bill Bradley of New Jersey.
Johnston was selected to be UVA Law's 2020 graduation speaker, but the in-person ceremony was postponed in light of the pandemic. She provided a virtual toast to students as part of an online celebration until the on-Grounds ceremony can be conducted.
—Eric Williamson

Chris Akin
is a partner at Lynn Pinker Hurst & Schwegmann. Specializing in bankruptcy-related litigation, directors and officers liability lawsuits, and other complex commercial litigation, Akin has handled plaintiff-side contingency fee arrangements and high-profile defense cases. Over the past eight years, Akin has won multiple bankruptcy-related cases. In 2014, he played a critical role in an energy case, winning one of the largest-ever judgments in Dallas history. He has also represented directors and officers in multibillion-dollar disputes—blocking a $9 billion merger and successfully defending securities fraud allegations.
Since retiring from the federal bench, William G. Bassler LL.M. has been engaged as an international and domestic arbitrator.
Daniel Johns wrote an article for Law360 discussing the risk of union organizing that employers may face at the end of the COVID-19 pandemic. Although the spread of the pandemic has hurt union organizing in the short run due to quarantines and social distancing rules, in the long run, the workplace atmosphere is not so clear. Johns is a member with Cozen O'Connor in Philadelphia.
Cat McDowall was appointed a Seattle Municipal Court judge in October. McDowall spent 12 years at the King County Prosecutor's Office, took five years off to spend time with her four children, then worked for five years as a pro tem judge in Seattle and King County courts before her appointment by Mayor Jenny Durkan. John McDowall says his real estate clients like to joke about what Seattle laws she will actually be allowed to enforce!
John H. Zacharia founded Zacharia Law in Washington, D.C., in June 2019. His practice centers on representing clients in matters involving intellectual property violations, cyberthreats, domestic and international commercial litigation, and administrative law. Prior to starting his firm, Zacharia spent more than 17 years at the U.S. Department of Justice, including 12 years as a federal prosecutor at the DOJ's Computer Crime and Intellectual Property Section. He currently teaches Intellectual Property and Criminal Law at the George Washington University School of Law.
1996
Yuji Iwasawa S.J.D. was reelected Nov. 12 as a judge of the International Court of Justice, the principal judicial organ of the United Nations, for a term of nine years. He received the highest number of votes in both the General Assembly and the Security Council.
Scott A. Surovell was elected vice chairman of the Virginia Senate Democratic Caucus in the fall of 2019. In 2020, he chaired an ad hoc subcommittee assembled in the wake of George Floyd's death. The subcommittee included Sen. Jennifer McClellan '97 and proposed 28 policing and criminal justice reform proposals, 25 of which were adopted in special session, including reforming Virginia's 224-year-old jury sentencing law. 
Sanford Williams took part in a UVA Radiology Keynote Lecture in January. Williams, along with two M.D. panelists, discussed racism and anti-racism in health care. They gave an overview of the misuse of race in medicine, historically and in the present day, from both the clinical and patient perspectives. They also shared anti-racism strategies, perspectives and tools designed to help providers. Since 1999, Williams has worked as an attorney and in various other roles at the Federal Communications Commission. He is currently the director for the FCC's Office of Communications Business Opportunities.
On Dec. 9, Gov. Larry Hogan swore in Judge E. Gregory Wells for a 10-year term to serve on the Maryland State Court of Special Appeals. In the November election, Wells received a historic vote approval total to continue in office.
1997
Neil Richards, the Koch Distinguished Professor in Law at Washington University in St. Louis, was featured in on online dialogue on Slate.com. The conversation covered the evolution of the First Amendment throughout American history, the fraught relationship between privacy and free speech, and how the country can reconceptualize the First Amendment's place in society.
1998
Helen Wan joined Hachette Book Group USA as vice president and associate general counsel, where she advises on editorial, transactional, intellectual property and other media matters, as well as the board of the New York Women's Bar Association Foundation, a nonprofit whose mission is to promote equality in the legal system and legal profession. When not lawyering or parenting, Wan is also working on a follow-up book to her novel, "The Partner Track." She reports it is slow-going.
1999
Ellis-Pilie '99 Named ESPN Vice President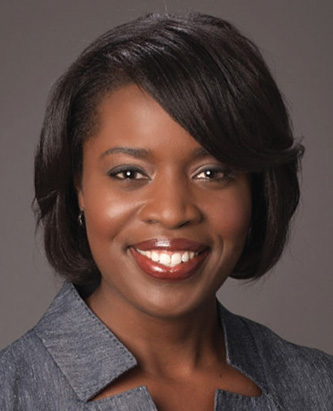 Rosetta Ellis-Pilie '99 has been named ESPN vice president of talent development and negotiations. 
She will lead ESPN's Talent Office, which is responsible for hiring, developing and guiding the network's commentator team, negotiating contracts, and collaborating with departments and external contacts on matters related to commentator roles and responsibilities.
ESPN Executive Vice President, Production and Executive Editor Norby Williamson announced the news in February.
"Rosetta is well respected at ESPN and throughout our industry," Williamson said in a statement. "She brings relevant experience, strong leadership traits and a fresh perspective to this pivotal role. ESPN has the most skilled, diverse talent team, and Rosetta will undoubtedly drive continued success through a focus on fostering growth and hiring the best people."
Ellis-Pilie, who joined ESPN in 2011, has worked in its legal department for nearly a decade, most recently as ESPN's vice president and assistant chief counsel. In that role, she was instrumental in developing, negotiating and finalizing hundreds of agreements related to ESPN's rights, content and on-air commentators.
"This is an exceptional opportunity, particularly given its importance to ESPN's connection with sports fans and our overall business," she said in a statement. "I am truly excited to continue to interact with colleagues across the company as well as outside contacts, many of whom I have worked closely with on projects over the past decade."
Ellis-Pilie previously served in the U.S. Army and is a veteran of Operation Desert Storm. She participated in The Walt Disney Co.'s "Heroes Work Here" campaign, which helps hire, train and support military veterans entering the civilian workforce. She was featured in the program's national ad campaign, moderated a related panel, and appeared on "The View."
Ellis-Pilie has also represented ESPN and The Walt Disney Co. on various industry initiatives and panels, and served as a final round judge for the Robert F. Wagner National Labor and Employment Law Moot Court Competition. Among her honors, she was recognized in 2016 by Savoy Magazine as one of the Top 100 Influential Women in Corporate America.
Before joining ESPN, Ellis-Pilie led the domestic and international labor and employment law practice for Sun Chemical Corp. and was a labor and employment associate at McDermott, Will & Emery and at Proskauer Rose.
—Compiled from reports
Stephanie L. Chandler was selected for inclusion in 2020 Super Lawyers, as well as 2021 Best Lawyers in America. Chandler practices with Jackson Walker in San Antonio.

Vincent E. Polsinelli
was recently featured in the 2021 Best Lawyers in America in the labor and employment litigation category. He is a principal and the office litigation manager in the Albany, N.Y., office of Jackson Lewis. Polsinelli regularly assists companies in resolving employment-related claims in both federal and state courts, as well as before administrative agencies.
Carine Stoick was named Hogan Lovells' office managing partner in Northern Virginia. Stoick leads the aerospace and defense mergers and acquisitions group, is the Americas professional development and diversity partner, and previously served as Northern Virginia's office administrative partner. She has been with the firm throughout her career and has decades of experience advising both public and private companies, and private equity investors on domestic and cross-border mergers and acquisition transactions, multijurisdictional carve-out transactions, joint ventures, spinoffs, management and leveraged buyouts, and corporate governance. Her clients operate largely in highly regulated industries, including aerospace and defense, government, health care, automotive, life sciences and transportation.
Jon Talotta was appointed office administrative partner with Hogan Lovells in Northern Virginia. Talotta is global co-leader for the firm's securities, shareholder, and mergers and acquisitions litigation group, as well as the Northern Virginia office practice manager for litigation, arbitration and employment.