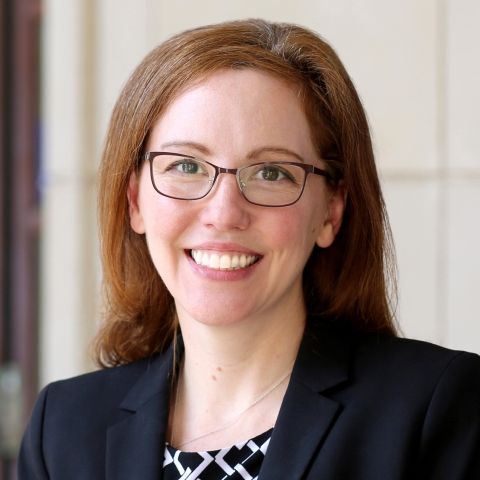 Katie Delsandro is director of admissions for the University of Virginia School of Law. Prior to joining the Office of Admissions, Delsandro was an associate director in the Office of Equal Opportunity and Affirmative Action at Columbia University. In that role, she managed investigations into allegations of discrimination, harassment and gender-based misconduct; assisted with the development of University Title IX policies; and conducted educational programs on topics including discrimination, implicit bias and harassment.    
Prior to her career in higher education, Delsandro served as an attorney at the U.S. Department of Commerce in the Office of the General Counsel, in its Employment and Labor Law Division, and as an associate in the Washington, D.C. office of Paul Hastings.  
Delsandro is a 2012 graduate of the Law School, where she served on the editorial board of the Journal of Law & Politics, as Public Service Committee chair for the Student Bar Association and as director of the Libel Show. She received her B.A. in History from Wake Forest University.