The Class of 2022 successfully concluded its graduation gift pledge campaign, Our Impact Our Legacy, with 239 members of the class making a pledge, for a 75% participation rate. 
Led by co-chairs Caroline Spadaro and Ansley Seay, 27 class agent volunteers reached out to every classmate to ask for a pledge to make a gift for the four years leading to their fifth reunion. 
The Class of 1996 established the graduation gift pledge campaign to encourage support from the Law School's newest alumni. To date, the Class of 2009 holds the record for highest participation, with 93% of the class, 374 donors, making a pledge before graduating.
For 14 consecutive years, 80% or more of the graduating class committed to future support of the Law School. In recent history, the Class of 2019 set a participation rate of 88%. The Class of 2020 did not have a campaign due to the pandemic and the Class of 2021, in a hybrid year, achieved a 52% participation rate.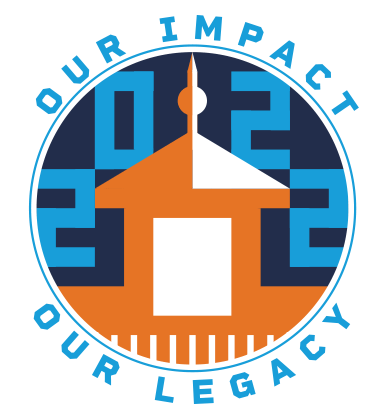 Class of 2022 Graduation Gift Pledge Campaign Co-Chairs
Caroline Spadaro
Ansley Seay
Class Agents
Lera Bamgbala
Christopher Benos
Roni Courtney
Eric Feldman
Kelli Finnegan
Sean Hickey
Donna Faye Imadi
Lauren Johnson
Peter Kaplan
Christina Kelly
Ardi Khalafi
Connor Kurtz
Trace Larabee
Jack Ligon
Tiffany Mickel
Sam Mirzai
Katherine O'Neal
Abby Porter
Andi Schlut Greco
Eric Seifriz
Margaret Shin
Jeffrey Stiles
Tallulah Tepper
Philip Tonseth
Rambert Tyree
Tommy Wiltshire
Jack Wollmuth
For information, contact Aimee Carter, Director of Young Alumni Development, Law School Foundation, (434) 924-4514.