Two current University of Virginia School of Law students and five recent alumni now serving as clerks have been selected to join the U.S. Department of Justice through its Attorney General's Honors Program. The program is the largest and most prestigious federal entry-level attorney hiring program of its kind, and the only way for newly minted lawyers to join the department in an attorney position.
The department has selected third-year students Rebecca Caruso and Heather Diefenbach, 2015 graduates Thomas Johnson, Rachel Kincaid, Charlie Merritt and Katie Robeson, and 2014 graduate Sarah Buckley.
Each year, thousands of students and clerks apply for relatively few new positions. This year's hiring of seven UVA Law candidates was the largest class the school has sent to the DOJ in recent history, and builds on the class of six students and clerks hired last year.
Assistant Dean for Public Service Annie Kim, who directs the Mortimer Caplin Public Service Center, said the students will start work this fall in five of the major divisions — Civil, Criminal, Civil Rights, Antitrust, and Environmental and Natural Resources.
 
"The Department of Justice Honors Program hires the best of the best to represent the United States in cutting-edge civil and criminal litigation," Kim said. "We are so proud of our 3Ls and clerks who made it through DOJ's highly selective process to earn this honor."
Kim said relevant work experience, such as externships arranged by UVA Law, helps make applicants more desirable to the department.
"Working as an intern or extern at 'Main Justice' — DOJ's Washington, D.C. headquarters — or at a U.S. Attorney's Office gives students not only an exceptional work experience, but the kind of track record that will help them in the Honors Program process."
The new hires, whose continued employment is contingent on their passing the bar, are: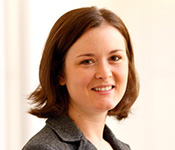 Sarah Buckley '14
Hometown: Richmond, Virginia 
Undergraduate: University of Virginia
DOJ Placement: Environment and Natural Resources Division
"I won't find out what section I will be assigned to until this summer, but I most likely will be doing defensive environmental work on behalf of the government — i.e., defending the United States when it is sued under our various environmental statutes — and I hope also to end up in a section where I can defend rulemakings by the EPA and other environmental agencies," Buckley  said.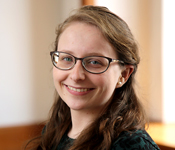 Rebecca Caruso '16
Hometown: Wellington, Florida. 
Undergraduate: University of Florida
DOJ Placement: Asset Forfeiture and Money Laundering Section, Criminal Division
"I will be investigating and prosecuting white-collar and organized criminals who facilitate illicit enterprises," Caruso said. "My time at UVA Law has facilitated my path to a prosecution career, both through my fellowship with the Program in Law and Public Service and two previous summers working for the Justice Department."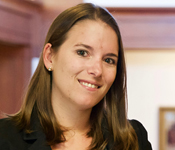 Heather Diefenbach '16
Hometown: Bethesda, Maryland
Undergraduate: Tufts University
DOJ Placement: Antitrust Division, Washington Criminal II Section
"Section attorneys directly manage or assist in the investigation and prosecution of cartels," Diefenbach said. "A crucial part of my professional development was my participation in the UVA Law in DC program, which allowed me to demonstrate my commitment to public interest through full-time work at two Justice Department divisions over a semester."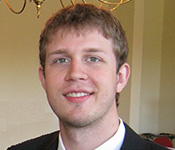 Thomas Johnson '15
Hometown: Rayville, Louisiana
Undergraduate: Harvard University
DOJ Placement: Criminal Division
"The Criminal Division will place me in a component in May or June," Johnson said. "I could be a prosecutor in sections as varied as organized crime, cybercrime, fraud and public integrity."
Rachel Kincaid '15
Hometown: Uniontown, Ohio
Undergraduate: Eastman School of Music 
DOJ Placement: Civil Rights Division
"I don't know yet what section I'll be working in, but I could be doing work ranging from prosecuting criminal civil rights violations to using civil statutes to ensure discrimination-free access to housing, employment, or education," said Kincaid, who is currently clerking for Judge Raymond Kethledge on the Sixth Circuit in Ann Arbor, Michigan.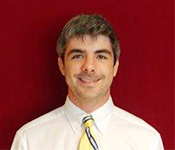 Charlie Merritt '15
Hometown: Bluefield, West Virginia
Undergraduate: University of North Carolina, Chapel Hill
DOJ Placement: Federal Programs Branch, Civil Division
"I will be litigating on behalf of the federal government — federal agencies, executive officials, etc." Merritt said. "The work is mostly defensive litigation, primarily defending federal statutes and regulations when attacked on constitutional or statutory grounds, as well as defending government decisions and policies against various types of challenges. The job was described to me as a policy-based litigation practice, with the D.C. office getting involved in challenges that affect important national policies."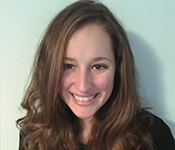 Katie Robeson '15
Hometown: Stafford, Virginia
Undergraduate: College of William & Mary 
DOJ Placement: Criminal Division, Asset Forfeiture and Money Laundering Section
"I will be involved in prosecuting professional money launderers and white-collar criminals, as well as recovering assets which have been used for illegal and illicit purposes in both criminal and civil proceedings," Robeson said.
Founded in 1819, the University of Virginia School of Law is the second-oldest continuously operating law school in the nation. Consistently ranked among the top law schools, Virginia is a world-renowned training ground for distinguished lawyers and public servants, instilling in them a commitment to leadership, integrity and community service.