What Alumni Are Doing 5, 10, 15 and 25 Years Out of Law School
5 Years
Blaire Hawkins '12
Assistant Commonwealth's Attorney
Richmond, Virginia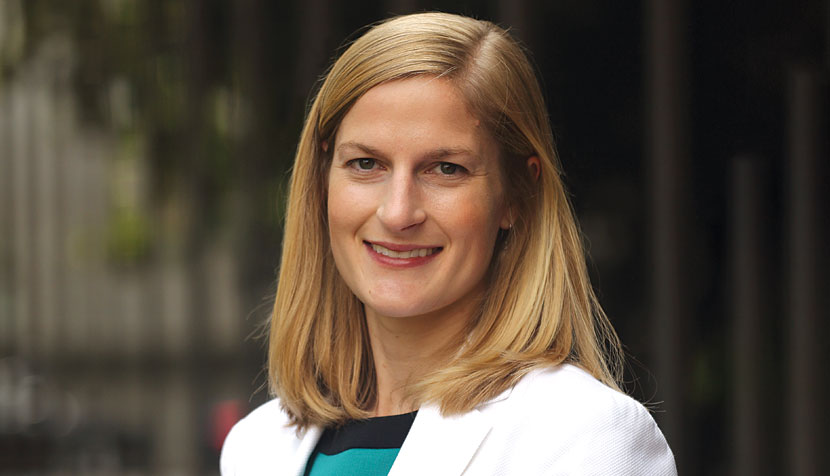 DESCRIBE YOUR WORK: I am an assistant commonwealth's attorney for the city of Richmond, Virginia. Working closely with law enforcement and victim advocates, I prosecute all types of felony cases, including white-collar crime and cases involving property, sexual assault, drugs and violence. I appear in circuit court daily, and have had the opportunity to try numerous cases before juries. I do my best to achieve outcomes in my cases that not only ensure justice for victims of crime but also provide defendants, where appropriate, the opportunities and treatment they need to avoid future criminal behavior.
WHAT ACTIVITIES DO YOU ENJOY OUTSIDE OF WORK? I have always been an avid runner, and Richmond is a wonderful place to live for all kinds of outdoor sports. Richmond is a vibrant community, and I love visiting the numerous craft breweries, restaurants and festivals the city has to offer. I am also an active volunteer with the Junior League of Richmond, as well as the Peter Paul Development Center in the city's East End. My newest hobby is working on the house I closed on only a few months ago: a 1950s Cape Cod that I share with my boyfriend, Eric.
ARE YOU WHERE YOU EXPECTED TO BE AT THIS STAGE OF YOUR CAREER AND LIFE? I cannot say that everything has gone exactly according to plan since I left Charlottesville five years ago. I have worked in both the private and public sectors, and I have lived in two states on opposite sides of the country. I am very happy to say, however, that I find myself living in a city I love and working in my dream job, serving the people of the city of Richmond and the commonwealth. I just took an unconventional route to get here.
WHAT DO YOU LIKE ABOUT YOUR LIFE 5 YEARS AFTER LAW SCHOOL? Professionally, I am proud of the work that I do, promoting public safety and justice in the city. I am grateful for the opportunities I have had to hone my skills as a trial attorney, skills on which I will continue to work for many years to come. It is also wonderful to be back closer to home; that makes trips to Charlottesville much easier and more frequent!
10 Years
James McDonald '07
Director of Enforcement, Commodity Futures Trading Commission
Washington, D.C. 
DESCRIBE YOUR WORK: I serve as the director of enforcement at the Commodity Futures Trading Commission, or the CFTC. The CFTC regulates the derivatives markets, which largely consist of futures, swaps and commodities. With just under 200 lawyers, economists and investigators on staff, the Division of Enforcement investigates and prosecutes unlawful activity in these markets, focusing primarily on various types of market manipulation, fraud, and disruptive or abusive trade practices (like the kind sometimes carried out by algorithmic or high- frequency trading strategies). This jurisdiction is broad — it ranges from manipulation of financial instruments by Wall Street firms to Ponzi schemes involving precious metals by retail fraudsters, and it covers just about everything in between. I came to this job with a background in law enforcement, having served as an assistant U.S. attorney in the Southern District of New York. But in this job I've really enjoyed focusing on the types of cases that fall within the CFTC's jurisdiction, as well as thinking about bigger- picture issues like how we can give market participants the right incentives to comply with the laws and how to deter potential wrongdoers from engaging in misconduct in the first place.
WHAT ACTIVITIES DO YOU ENJOY OUTSIDE OF WORK? As I write this, I have a 5-day-old son, Joseph, so I think it's safe to say just about the only thing I'm going to be doing outside of work for the foreseeable future is hanging out with him and my wife. It's been a ton of fun so far, and I'm really looking forward to more of it.
ARE YOU WHERE YOU EXPECTED TO BE AT THIS STAGE OF YOUR CAREER AND LIFE? No way. I thought I'd likely be practicing law back in Oklahoma, where I'm from. But I've been lucky to have had generous mentors — starting at UVA — who helped open doors for me I never would have expected. I feel incredibly fortunate to have had their help to lead me along this path.
WHAT DO YOU LIKE ABOUT YOUR LIFE 10 YEARS AFTER LAW SCHOOL? I like my job, but the thing I enjoy most in life is spending time with my family and friends. A big part of that happiness comes from the fact that I stay in close contact with my friends from UVA, and that I get to see them quite a bit.

15 Years
Ashanté Smith '02
Partner, Troutman Sanders
Richmond, Virginia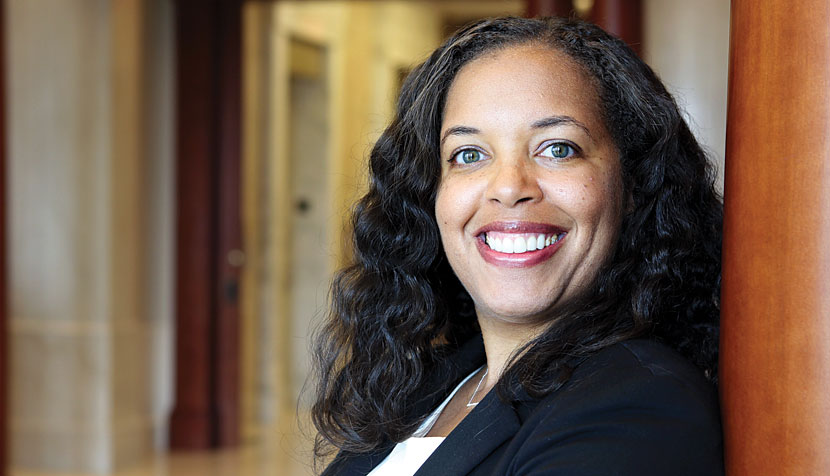 DESCRIBE YOUR WORK: My work is a hybrid of finance and commercial real estate practices, specializing in nationwide lender representation under government agency programs in the multifamily housing industry.
WHAT ACTIVITIES DO YOU ENJOY OUTSIDE OF WORK? I enjoy delicious meals with friends and family, dancing, hiking, meditating, mentoring college students, reading an array of books of the non-legal variety and all things sarcastic. I also have a very healthy obsession with "Game of Thrones."
ARE YOU WHERE YOU EXPECTED TO BE AT THIS STAGE OF YOUR CAREER AND LIFE? On the whole, I've met many of my expectations but have also given myself room to adjust my plans as I've evolved. Professionally, my 2L self was completely convinced that Troutman Sanders was the home for me. When envisioning my future career at TS it always felt more like fact than fantasy, which made me determined to fulfill the vision I had for my future. Now I'm a partner at TS and my plan clearly came to fruition, but I attribute that 2L confidence to women's intuition combined with divine intervention and a sprinkling of naiveté. I also freely admit that I never imagined myself thriving as a multifamily housing attorney —  frankly, because I didn't know that niche existed at the time. I'm grateful that I allowed myself some leeway on the specifics of how I would reach my goals, because I otherwise may have missed out on a tremendous practice and some of the best colleagues I could have ever imagined. On a personal level, my visions of the future were much more vague 15 years ago. However, I fully expected to be a background dancer for Beyoncé by this time. Hopefully, she'll discover my untapped talent before her next tour.
WHAT DO YOU LIKE ABOUT YOUR LIFE 15 YEARS AFTER LAW SCHOOL? I love my life. I am happy, healthy, grateful and optimistic. I feel like I'm living and not merely existing. I declare that proudly, because I wouldn't have necessarily said that just a few months ago due to some poorly managed health issues. On the other side of that rough patch, I feel vibrant and excited about the future. The tough times taught me that nothing should be taken for granted and further convinced me that I have a phenomenal support system. These much sweeter times remind me that anything is possible and that life is meant to be lived with zest. 

25 Years
Marco V. Masotti LL.M. '92
Partner, Paul, Weiss, Rifkind, Wharton & Garrison
New York, New York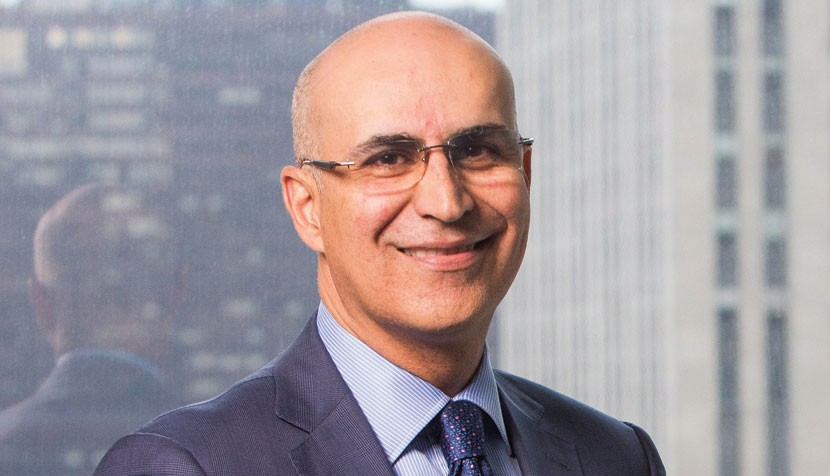 DESCRIBE YOUR WORK: I have helped to build and lead the funds practice at Paul, Weiss. I describe my role as serving as a corporate adviser to private equity, credit and hedge fund managers. I assist them with fundraising globally, acquisitions, partnership arrangements, regulatory and compliance, and other corporate needs. In recent years, I have probably assisted them in raising and investing more than $200 billion.
WHAT ACTIVITIES DO YOU ENJOY OUTSIDE OF WORK? Last year, I got deeply involved in the Hillary Clinton campaign. It was an adventure. I fundraised, vetted candidates and assisted with election observing. I am also president of the Friends of the Legal Resources Centre, a South African public interest law firm that was renowned for challenging many apartheid laws; and I helped set up the Make a Difference Leadership Foundation, which mentors and provides scholarships to South Africa's future leaders. I also have a passion for the sport of rugby and make occasional trips in support of my beloved teams. These activities make me stay connected to my birthplace, South Africa.
ARE YOU WHERE YOU EXPECTED TO BE AT THIS STAGE OF YOUR CAREER AND LIFE? I fully expected to be at the bar in South Africa practicing constitutional and human rights law, perhaps first in private practice and later in the new government. But in 1991 I got a Fulbright award and pursued an LL.M. degree at UVA Law. I met my wife, Tracy Stein '92, on the Law Library steps, and followed her to New York, where I landed at Paul, Weiss. My mentor at the firm, Ted Sorensen, was working with Nelson Mandela to set up a fund that supported voter education in South Africa. Over time, I migrated from Ted's international practice to my current practice. But that's what's so wonderful about a law career — if you're open to new things, you can flourish in a wide variety of pursuits.
WHAT DO YOU LIKE ABOUT YOUR LIFE 25 YEARS AFTER LAW SCHOOL? I like that I've grown up professionally alongside some of my private fund clients, who, along with my partners, have become my close friends and family. My work puts me in touch with the most creative people in the world; there's a new challenge every day. I'm so blessed to have built my career at this wonderful law firm, and to have a supportive wife and three incredible children.  

Founded in 1819, the University of Virginia School of Law is the second-oldest continuously operating law school in the nation. Consistently ranked among the top law schools, Virginia is a world-renowned training ground for distinguished lawyers and public servants, instilling in them a commitment to leadership, integrity and community service.