If you're halfway through your summer without reading a great book, check out these suggestions by faculty and alumni at the University of Virginia School of Law.
 
Molly Brady
Associate Professor of Law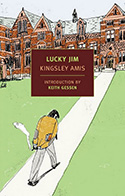 "Lucky Jim," by Kingsley Amis.
This book about the misadventures of a junior faculty member at a British university bears no relationship to my own experience (except perhaps some relatable moments during the protagonist's tortured efforts to publish an article titled "The Economic Influence of Developments in Shipbuilding Techniques, 1450 to 1485"). Nevertheless, it is one of the funniest and most enjoyable reads I've had in years.
Kevin Donovan
Senior Assistant Dean for Career Services
Finished recently and strongly recommend: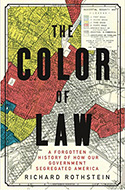 "The Color of Law: A Forgotten History of How Our Government Segregated America," by Richard Rothstein.
Not all the history will be forgotten for most people who attended law school, but I have never seen it all presented so forcefully in one place before, and there were aspects that were new to me.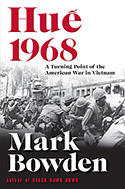 "Hue 1968: A Turning Point of the American War in Vietnam," by Mark Bowden.
A great book by the author of "Black Hawk Down."
Reading now:
"City Power: Urban Governance in a Global Age," by UVA Law professor Richard Schragger.
"Something Must Be Done About Prince Edward County: A Family, a Virginia Town, a Civil Rights Battle," by Kristen Green.
Jason Dugas '01
Assistant Dean for Academic Services and Registrar
I'm reading "The Soul of America" by Jon Meacham, which is a look at times in our nation's history when anxiety, divisiveness and demagoguery ultimately succumbed to what President Abraham Lincoln called the "better angels of our nature."
Cordel Faulk '01
Assistant Dean and Chief Admissions Officer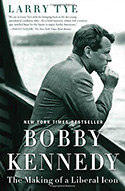 Larry Tye's book "Bobby Kennedy: The Making of a Liberal Icon" is a contender for best book ever written about the senator and [1951] UVA Law alumnus. It's honest about his faults, but also shows how he became an idealist who succeeded at inspiring a nation. It's a full, complete look at RFK's life, but it's also fascinating and easy to read. Much like Kennedy the man, this book puts together a lot of complicated pieces that shouldn't work together — but somehow they equal a masterpiece of biography.
Deborah Hellman
David Lurton Massee, Jr., Professor of Law
Roy L. and Rosamond Woodruff Morgan Professor of Law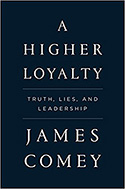 Bryan Stevenson's "Just Mercy."
A very engrossing, moving account of Stevenson's inspiring work on behalf of death row inmates and others. Stevenson writes very well, and the book has a strong narrative arc.
"A Higher Loyalty: Truth, Lies, and Leadership," by James Comey. 
Comey describes the book as focused on leadership, and it is. I found his life story very interesting and I found his candor about his personal faults made me respect him all the more. A good read.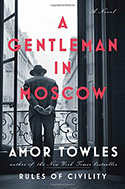 "A Gentleman in Moscow," by Amor Towles.
A novel about a Russian aristocrat under house arrest in a hotel from the time of the Russian Revolution onward. The entire story (almost) takes place within the hotel and yet also encompasses much of the history of the next 30 or so years. Remarkably engaging.
"The Female Persuasion," by Meg Wolitzer.
This book focuses on the life story of Greer Kadetsky and her infatuation with a feminist icon, Faith Frank, whom Greer hears speak during her college years. The story of the influence of this encounter on Greer's life is interwoven with the stories of two other characters, Greer's high school boyfriend and her best friend from college. It is a coming-of-age story of sorts about feminism, friendship and the choices we make that define our lives. It is somewhat of a light read, but I enjoyed it.
Annie Kim '99
Assistant Dean for Public Service
Director, Mortimer Caplin Public Service Center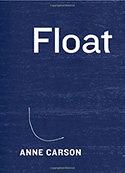 Anne Carson's "Float."
Here's a book of poetry that's actually 22 lightweight chapbooks inserted in a plastic box. And a lot of it's not poetry, but intriguing little essays and fictions. I love it because you can read the chapbooks in any order and pull out a few at a time to tuck into your bag for a subway ride or an afternoon on the beach. Each chapbook is like a miniature rock garden you can visit whenever you want a new way of experiencing connections in the world.
Julia Mahoney
John S. Battle Professor of Law
Class of 1963 Research Professor in Honor of Graham C. Lilly and Peter W. Low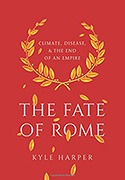 Kyle Harper, "The Fate of Rome: Climate, Disease, and the End of an Empire."
The first comprehensive study of how pathogens and natural events contributed to the fall of the Roman Empire, this book is a useful reminder of the importance of nature in human destiny.   
Dayna Bowen Matthew '87
William L. Matheson and Robert M. Morgenthau Distinguished Professor of Law
F. Palmer Weber Research Professor of Civil Liberties and Human Rights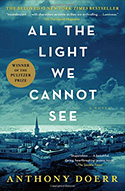 "Resilience for All: Striving for Equity Through Community-Driven Design," by Barbara Brown Wilson.
"All the Light We Cannot See," by Anthony Doerr.
"The Underground Railroad," by Colson Whitehead.
I highly recommend all three.
John Norton Moore
Walter L. Brown Professor of Law
Director, Center for National Security Law
Director, Center for Oceans Law and Policy
"Enlightenment Now – The Case for Reason, Science, Humanism, and Progress," by Steven Pinker.
George Rutherglen
John Barbee Minor Distinguished Professor of Law
Barron F. Black Research Professor of Law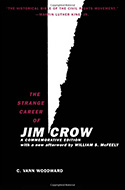 I would recommend a classic of civil rights history, "The Strange Career of Jim Crow," by C. Vann Woodward. The first edition of this book was based on lectures given at the University of Virginia and the last edition appeared in 1974. Nevertheless, it leads the reader to wonder whether Jim Crow's career has had a disturbing afterlife that extends to the present day.
On a lighter note, I recommend "The Prelude," by William Wordsworth, newly edited and illustrated in full color. The paintings reproduced on nearly every other page of this edition give the reader an idea of what was before Wordsworth's eyes when he wrote this famous poem in the early 19th century.
Paul B. Stephan '77
John C. Jeffries, Jr., Distinguished Professor of Law
John V. Ray Research Professor of Law
Benn Steil, "The Marshall Plan: Dawn of the Cold War."
George Yin
Edwin S. Cohen Distinguished Professor of Law and Taxation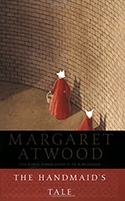 Margaret MacMillan, "Paris 1919: Six Months That Changed the World."
Margaret Atwood, "The Handmaid's Tale."
Richard White, "The Republic for Which It Stands: The United States During Reconstruction and the Gilded Age, 1865-1896."
 
 
GoodReads
Founded in 1819, the University of Virginia School of Law is the second-oldest continuously operating law school in the nation. Consistently ranked among the top law schools, Virginia is a world-renowned training ground for distinguished lawyers and public servants, instilling in them a commitment to leadership, integrity and community service.