3 Alumni To Be Honored for Public Service
Claire Blumenson '11, Chioma Chukwu '12, Chris Kavanaugh '06 To Receive Shaping Justice Awards at Conference
Three University of Virginia School of Law alumni — Claire Blumenson '11, Chioma Chukwu '12 and Chris Kavanaugh '06 — will be honored for their public service work at the fourth annual Shaping Justice conference Feb. 7.
A ceremony and lunch will be held in the Law School's Caplin Pavilion, starting at 12:30 p.m. All conference events are open to the public with registration. The deadline is Jan. 31 at noon.
Kavanaugh will receive the Shaping Justice Award for Extraordinary Achievement. He is an assistant U.S. attorney for the Western District of Virginia in Charlottesville.
Blumenson and Chukwu will receive Shaping Justice Rising Star Awards. Blumenson is executive director and co-founder of the School Justice Project in Washington, D.C., and Chukwu is senior executive counselor at the U.S. House Committee on Oversight and Reform.
Claire Blumenson '11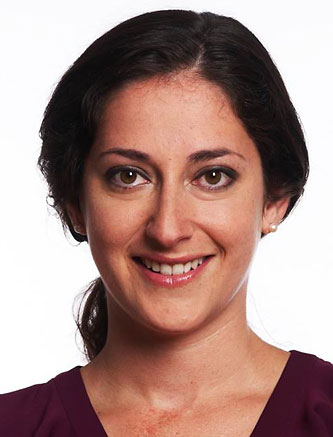 After UVA Law, Blumenson joined the Public Defender Service for the District of Columbia as an Equal Justice Works Fellow. Through this two-year fellowship, she provided post-disposition special education representation to young adults who had been placed in D.C.'s secure juvenile facility.
To continue this work, she co-founded and launched School Justice Project in August 2013, thanks to seed funding from Echoing Green's Black Male Achievement Fellowship. The School Justice Project is a D.C.-based special education legal services nonprofit for older court-involved students with disabilities.
"Having been raised by two public defenders, I grew up invested in public service," Blumenson said. "Going to UVA Law reaffirmed that commitment and opened up opportunities for public service in practice."
She said aspiring lawyers should follow their passions and take full advantage of alumni connections, mentors and coursework that will foster their interests.
"I still rely on the lessons learned at UVA for my career in public service," she said.
Michelle Harrison '12, a staff attorney at EarthRights International and previous Shaping Justice Award winner, said she nominated Blumenson for her commitment to clients.
"She is not just their lawyer, but an important source of stability in their lives, a mentor, a friend, and a tireless advocate for ensuring not only the legal recognition of their rights, but also that they recognize their own potential," Harrison said in her nomination letter.
Chioma Chukwu '12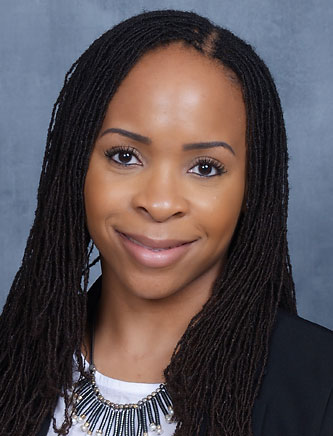 Since joining the House Oversight Committee in February 2019, Chukwu has served as a member of the panel's senior management team, coordinating its oversight and investigative agenda, and developing and implementing the committee's internal personnel policies and practices. Chukwu also served as a handpicked adviser to Rep. Elijah E. Cummings, the committee's chairman, before his death in October.
"As a woman of color and daughter of immigrants, public service is in my DNA," she said. "After witnessing firsthand the devastating effects of discrimination, I pledged, at an early age, to do what I could to dismantle structural inequities and create equitable outcomes for all." 
Her advice to young lawyers echoes the wisdom of her late boss: "Take your pain, turn it into your passion, and make it your purpose."
Chukwu was nominated by David J. Staudt '99, a trial attorney with the U.S. Equal Employment Opportunity Commission, who called her "a dedicated defender of accountable democracy at a time when democracy needs defenders the most."
Chris Kavanaugh '06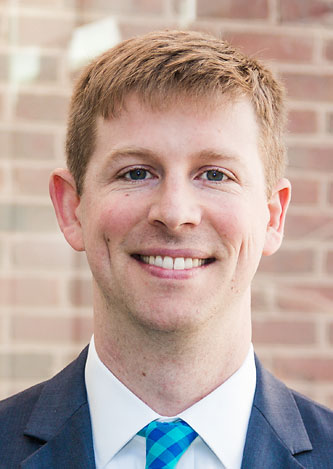 For the past two years, Kavanaugh has led the U.S. Department of Justice's efforts to investigate the events of Aug. 11-12, 2017, in Charlottesville. In this effort, he obtained convictions on 29 hate crimes and a sentence of life imprisonment for James Fields Jr., the white supremacist from Ohio who intentionally drove his car into a crowd of protestors, killing one and injuring dozens more. In addition, he also obtained felony indictments and convictions against four members of the Rise Above Movement, a California-based white supremacist group.
Kavanaugh previously was part of the trial team that successfully prosecuted four Blackwater contractors for their role in the Nisur Square shooting of 2007, for which Attorney General Eric Holder honored Kavanaugh with the Attorney General's Distinguished Service Award in 2015.
"Ever since law school, I was drawn towards public service because I believe that was the path through which I could make the most positive impact in other people's lives — whether it is victims, witnesses or the community — and that I could do so by taking positions and pursuing causes I believed were just, while still maintaining my role as an advocate," Kavanaugh said.
Aspiring lawyers should get involved with public service as early as possible and not be discouraged by disappointments, he said.
"Particularly for those seeking to be in criminal justice, talented and passionate lawyers are needed on both sides of the podium."
Kavanaugh was nominated by 2006 classmates Mike Buchwald, an attorney in the National Security Division at the DOJ, and Nick Margida, senior counsel at the U.S. Securities and Exchange Commission.
"In the face of adversity and conflict, Chris simply puts his head down and works hard in the pursuit of what is right," they said in nominating him.
Recipients were selected by a committee comprised of public service faculty, administrators and student leaders.
Founded in 1819, the University of Virginia School of Law is the second-oldest continuously operating law school in the nation. Consistently ranked among the top law schools, Virginia is a world-renowned training ground for distinguished lawyers and public servants, instilling in them a commitment to leadership, integrity and community service.