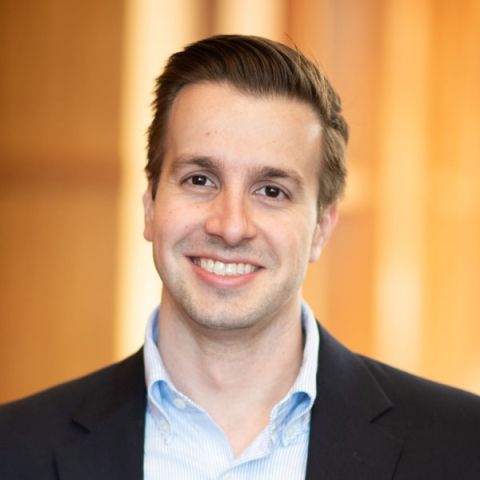 Nathan Gonzalez
Hometown
Virginia Beach, Virginia
Hometown: Virginia Beach, Virginia
Who I was then: After graduating from UVA in 2017, I worked as a line cook at Noodles & Company while studying for the LSAT. Eventually I became an LSAT tutor and taught the test at night while working at restaurants during the day.
 
Amazing law school class: I loved the fusion of legal and historical analysis that I found in Professor Cynthia Nicoletti's legal history classes. And Professor Cathy Hwang's Mergers and Acquisitions class as well as her "Star Wars"-themed Seminar in Ethical Values with Professor Thomas Haley were a delight!
 
Outside class: Though we missed out on many classic law school experiences when we were 1Ls, I was lucky to vicariously experience those events through being a Peer Advisor. I also was happy to help revive the Virginia Law Wine Society this year, and I enjoyed mentoring undergraduate students who were interested in law school.
 
Favorite outing/activity to unwind: My favorite way to relax after class was cooking dinner for my friends — many thanks to Matthew Kim '23 for taste-testing all my pizza recipes!
Noteworthy summer job: I worked as a research assistant for Professor Cathy Hwang after my 1L year and as a summer associate at Simpson Thacher after my 2L year.
 
What's next: (job/location) I will be studying for the bar at home in Virginia Beach while enjoying the sunny weather with my family. After that, I will return to Simpson Thacher as an associate in the Washington, D.C., office.
 
Who I am now: Law school has given me a foundation to succeed wherever my legal career takes me. Outside of career preparation, though, I am glad that it has given me time to reflect on our institutions and our history. I came to law school with the hope of becoming a better historical scholar — I'm happy that UVA helped me do just that.
What you should know about Virginia Law: My journey as a Wahoo began 10 years ago, and I will miss UVA when I leave. The law school especially was full of kind and curious peers and professors. You can lean on them when times are tough, so it's important to give back to the community when you can. And remember, those three years at school go by fast! Try to make the most of your time here.