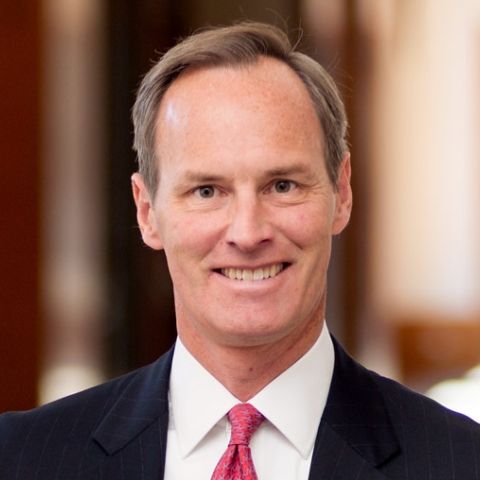 Jim Donovan is vice chairman of global client coverage at Goldman Sachs, where he is responsible for advising many of the firm's largest corporate and individual clients.
Donovan joined Goldman Sachs in 1993 and was named a partner in 2000. During his career at Goldman Sachs, he has worked in investment banking and investment management, and on corporate strategy for the firm. He served on the board of the Goldman Sachs Philanthropy Fund from 2002 to 2006. His responsibilities at Goldman have included: head of Strategic Lead Management, co-head of Investment Management Services, head of The Client Experience Task Force, chairman of Investment Management Division Labs, and The Investment Banking Senior Leadership Council. 
Donovan earned his B.S. degree in chemical engineering from MIT and an MBA from the MIT Sloan School in 1989. He earned his J.D. from Harvard Law School in 1993. He serves on the Corporation Development Committee for MIT and the Athletic Committee for MIT, and is a Friend of MIT Crew and a former MIT Crew varsity oarsman. In addition, Donovan established an MIT Scholarship Fund in 2000 to assist incoming students from financially disadvantaged backgrounds.
Donovan serves on the Foundation for the National Institutes of Health board of directors. He also serves on the board of the Karsh Institute of Democracy at UVA. He is a former member of the board of trustees of the Dana-Farber Cancer Institute and established a fund for prostate cancer research there in 2008 in honor of his late friend, who died of cancer. 
Donovan has been featured in a number of publications for his achievements and contributions, including Fortune Magazine, Harvard Alumni Magazine and UVA Magazine. Donovan is an adjunct professor at the University of Virginia School of Law. He teaches classes on corporate strategy and leadership.